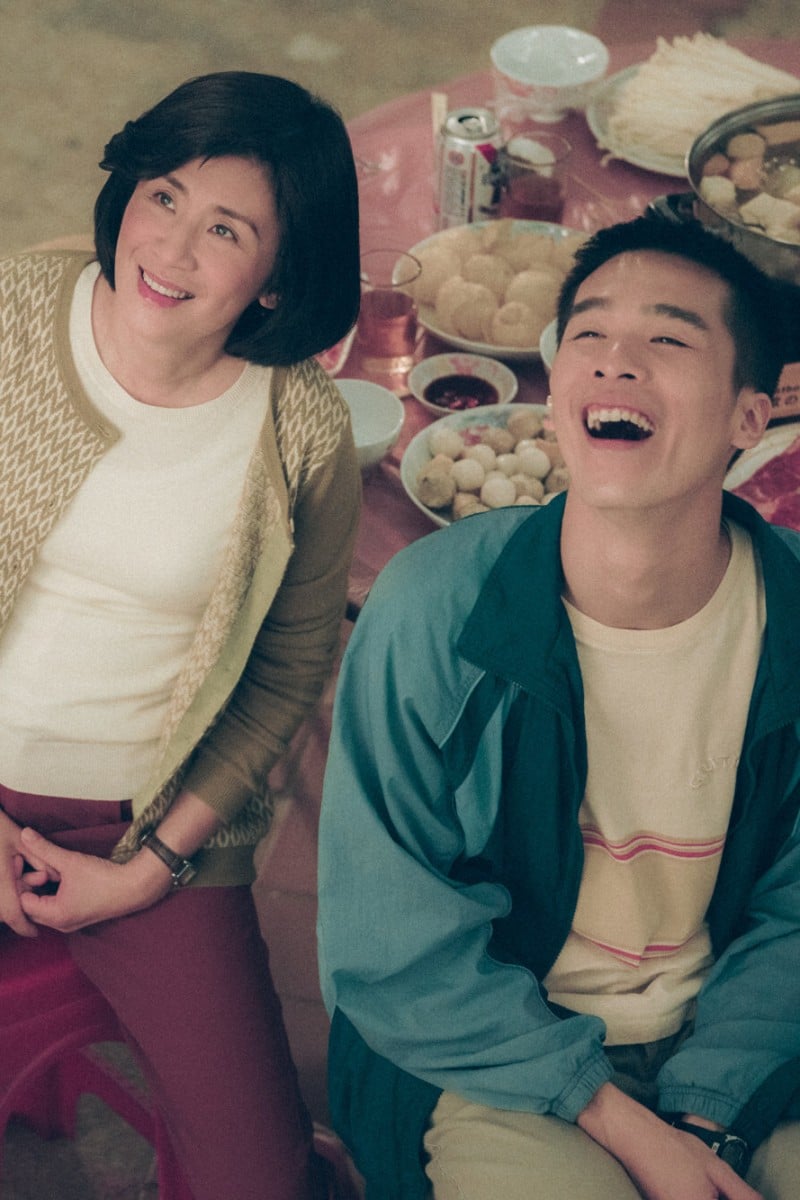 'Zero to Hero' movie review: the moving story behind Hong Kong's 12-time Paralympic medallist So Wa-wai
Director Jimmy Wan depicts the disabled sprinter, who was born with cerebral palsy, as he breaks world records while struggling to support his impoverished family

The inspirational biopic of the runner's life is a touching reminder of the need for the city's government and wider society to support its para-athletes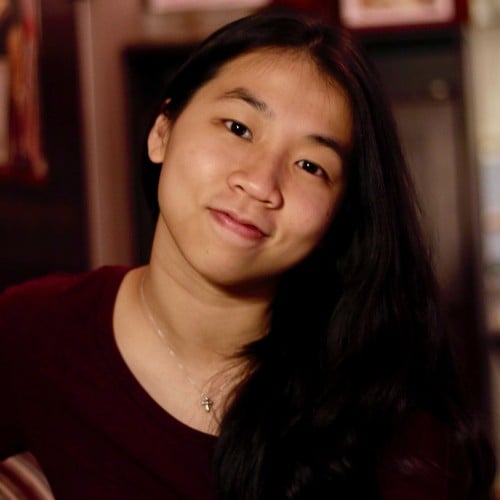 Yanni joined the Post in 2021. She has a bachelor's degree in communication and majored in international journalism. Previously, she worked at Reuters covering Hong Kong political news including the enactment of the national security law.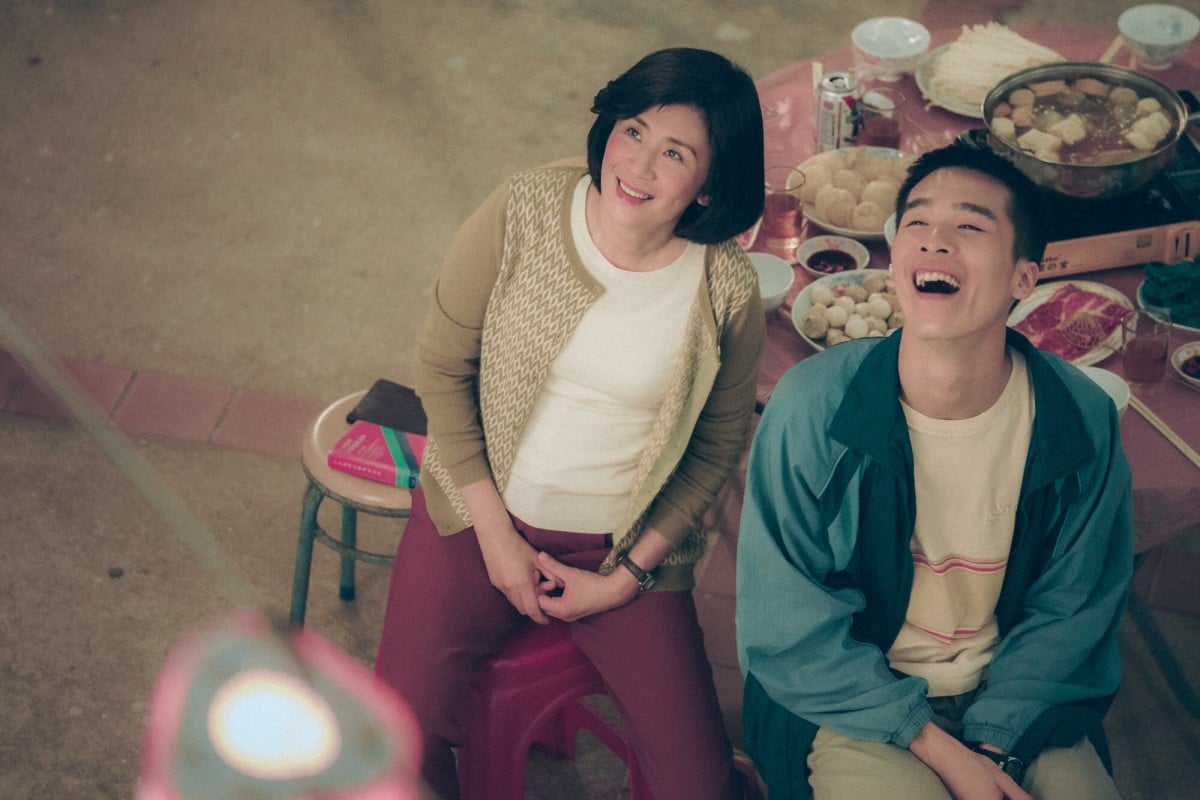 Sandra Ng (left) and Leung Chung-hang play mother and son in a biopic of So Wa-wai's life, 'Zero to Hero'. Photo: Edko Films
"Don't let your child lose at the starting line" is a common saying among modern Hong Kong parents. Based on the true story of Hong Kong's twelve-time Paralympic medallist So Wa-wai, the movie Zero to Hero tells the touching tale of how people who seemed to "lose" on the starting line can still achieve victory as long as they persist.
A baby crying on a dark night sets up the first scene of the film. So's mother, played by seasoned actress Sandra Ng Kwan-yue, receives grim news about her son being diagnosed with haemolytic jaundice. This disease results in cerebral palsy – meaning So would struggle to walk and feed himself for the rest of his life.
Yet, his mother is determined that her son will never be ordinary, and begins her journey raising a future sporting star.
The film chronicles So's life from birth until the 2008 Beijing Games, where he raced for his last gold medal on the Paralympic tracks. In his solo feature directing debut, director Jimmy Wan Chi-man illustrates the personal and physical challenges behind the success of the legendary sprinter.
Wan ties the story of So's glory to that of his mother.
When young So is unable to walk at the age of four, his frustrated mother feels hopeless. Feeling defeated, she puts her child on a factory conveyor belt which usually drops clothes for disposal, and plans to end both their lives as she feels bleak about their future.
How students battle disability and language barrier to succeed on the DSE exam
Despite his mother's abusive behaviour, young So (Choi Tin-nok) miraculously stands up on his feeble legs for the first time. The overjoyed mother regains her will to live in hopes that her son will accomplish great things one day.
And her son does not fail her.
After being recruited to the city's para-athletics team, the 15-year-old So (Fung Ho-yeung) wins his first gold medal at the 1996 Atlanta Paralympics. Not only is this a major personal achievement for him, but it is Hong Kong's first ever Paralympic gold.
Louis Cheung plays So Wa-wai's coach in 'Zero to Hero'. Photo: Big Honor Entertainment
A particularly moving scene is when the humble So brings the medal home, puts the heavy gold around his mother's neck, and thanks her for believing in him and using every penny she had to support his dreams even when the family was struggling financially.
He promises his mother that he will win many more gold medals to compensate for how she did not have any gold as dowry at her wedding. The tight bond between the mother and the son is especially touching because of all the difficulties they have faced together.
As he continues training, So rises as a superstar in international races, scooping up medals and breaking world records.
Teens hope to make life easier for classmates with walking aids
However, the sprinter soon faces a dilemma that has been lurking in the background of the film's story – his family is poor, and when his father gets injured and is unable to work, the runner is stuck between putting bread on the table and following his dreams. During this time, the adult So (Leung Chung-hang) puts on a uniform to make deliveries in the day, while he trains at night.
In one touching scene, So tells his mother he wants to give up running because he cannot bear to watch his family living on scraps while he pursues his passion. Although So eventually receives support from Hong Kong celebrity Andy Lau Tak-wah to continue his athletic dreams, this moment in the film reflects the reality that many of the city's disabled athletes are deterred from their sports because they do not receive enough subsidies from the government.
Overall, the movie is inspirational and moving. The theme song, 神奇之路, which translates to "road to miracles", is sung by up-and-coming Canto-pop star Jer Lau, accompanied by the angelic voices of the Hong Kong Children's Choir. It wraps up the film perfectly pulling at the audience's heartstrings. The most striking lines from the song, "falling behind doesn't mean losing, it just means you have to run faster and catch up", echo So's life perfectly.
The psychology student hoping to remove the stigma of mental health
Zero to Hero is a typical sports inspirational movie with a focus on family and the critical situation of Hong Kong's community of disabled athletes. It is an entertaining watch, and it ends swiftly without prolonging the melodrama that would have made it borderline cliché.
With the Tokyo Paralympics opening in one week, this timely movie reflects the struggles that many of Hong Kong's para-athletes face, and highlights the stigma that disabled children encounter in society and even from their own parents.
Hopefully, it can inspire Hongkongers to think about how we can better support our city's disabled people, as we watch our delegation compete for medals in Japan.
Cheung Ka-long makes history for Hong Kong with fencing gold
Over the span of his inspirational athletic journey, the real-life So Wa-wai raced for Hong Kong in five Paralympic Games from 1996 to 2012, winning 12 medals in total. Dubbed the "magic kid", the 39-year-old is still the current world record holder in the men's T36 in 100m and 200m.
So may have begun slowly at the starting line, but he eventually sprinted faster than anyone on the track – and in life. He has never been treated as an ordinary person, and that is what makes him extraordinary.
Sign up for the YP Teachers Newsletter
Get updates for teachers sent directly to your inbox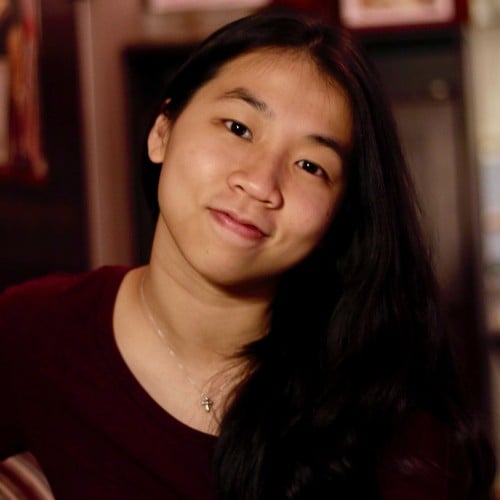 Yanni joined the Post in 2021. She has a bachelor's degree in communication and majored in international journalism. Previously, she worked at Reuters covering Hong Kong political news including the enactment of the national security law.
Sign up for YP Weekly
Get updates sent directly to your inbox