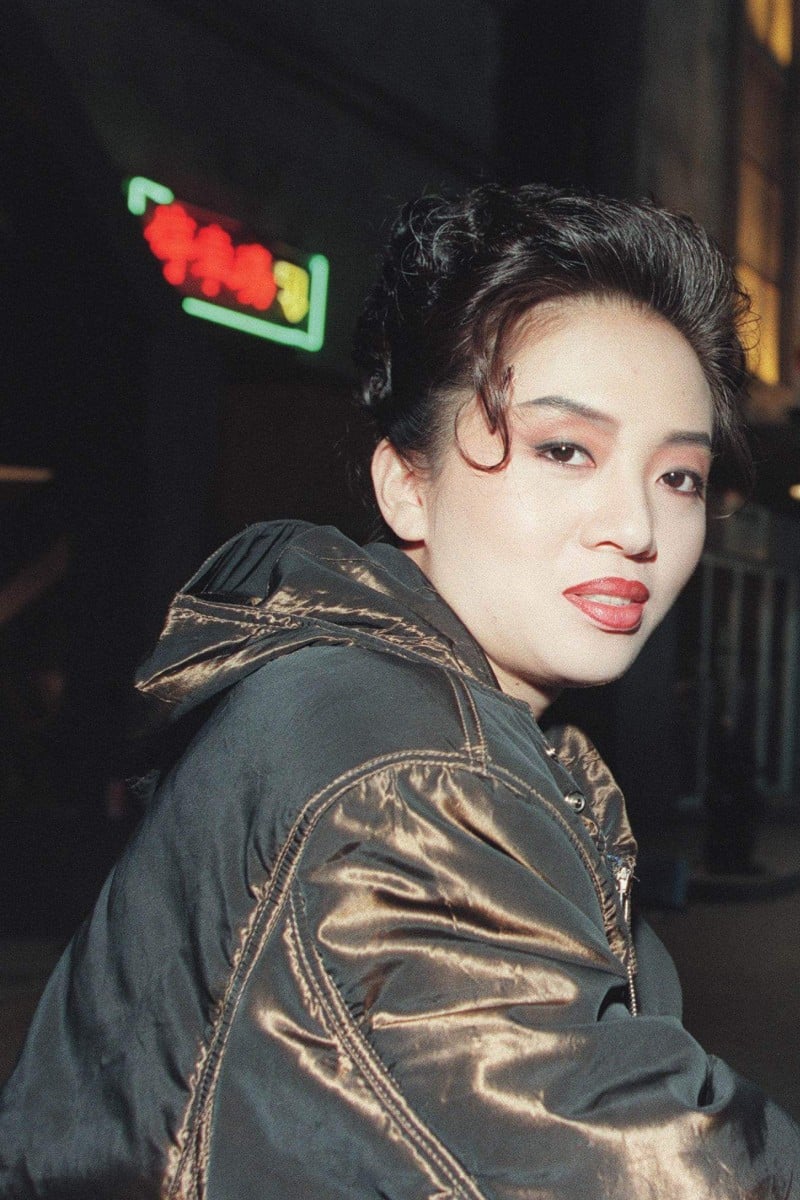 'Anita' review: A touching portrait of Canto-pop queen, Anita Mui
The singer, actress and social activist was part of the wave of Hong Kong's golden age of entertainment and passed away in 2003

Both fans and people unfamiliar with the life and work of the diva will enjoy the film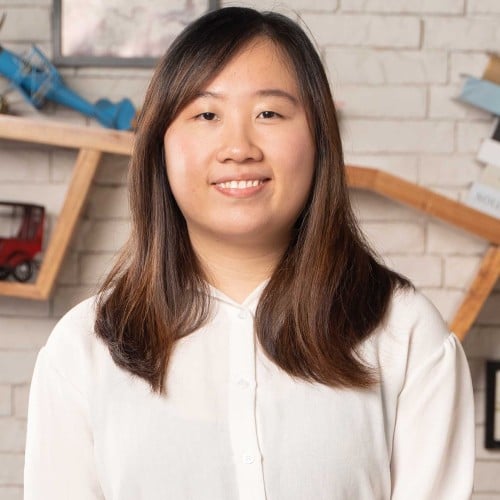 Sue joined the Post in 2021. She graduated from the University of Hong Kong with a double major in journalism and counselling.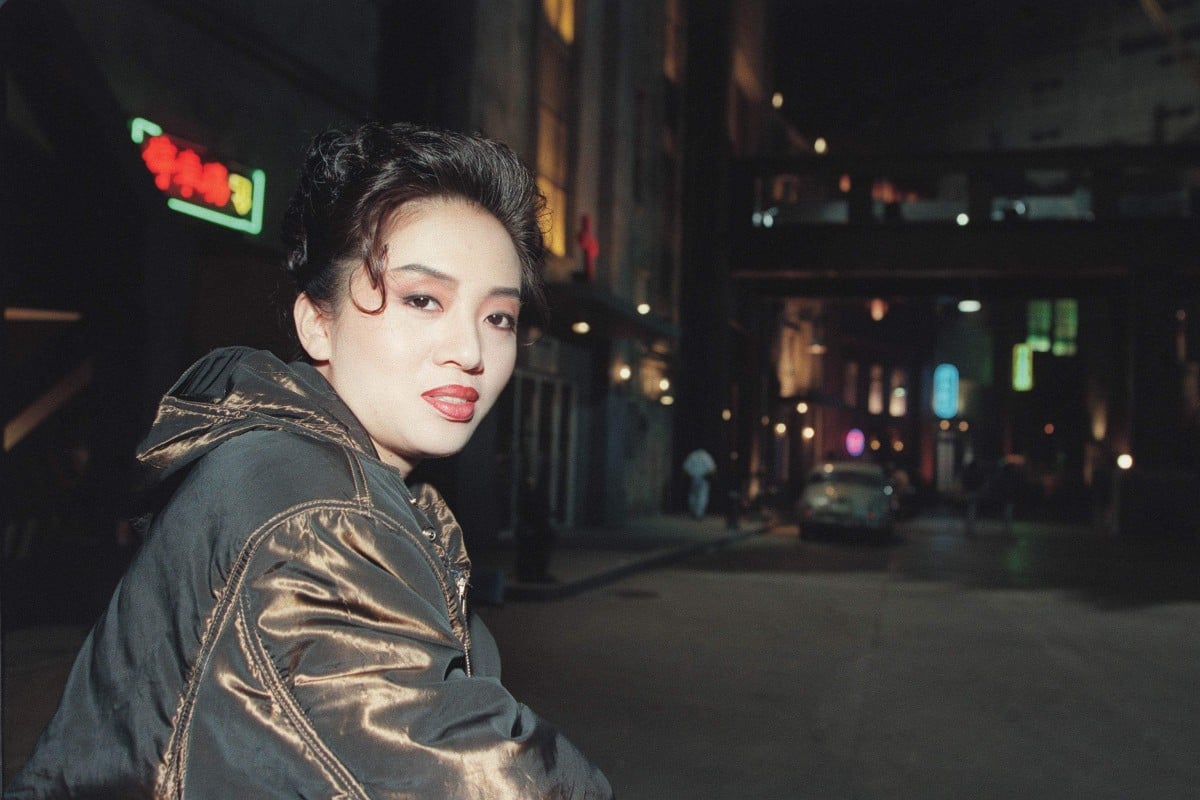 The new biopic about Canto-pop singer Anita Mui Yim-fong will hit Hong Kong cinemas this week. Photo: SCMP
Dressed in a white wedding gown, Canto-pop diva Anita Mui Yim-fong stands backstage, preparing to sing her last song at her final concert.
"I am going to miss this [the stage]," she says. "Will you remember me?"
It was November 15, 2003, only a few weeks before the star passed away. Now, 18 years later, Mui's legend lives on with her biopic Anita, which will be released on Friday.
A poster for the biopic "Anita", all about the life of Canto-pop star Anita Mui. The lead role will be played by Hong Kong model and actress Louise Wong. Photo: Edko Films
Directed by the award-winning Longmond Leung Lok-man, the film traces the rise and fall of Mui (played by Louise Wong), and portrays the golden era of Hong Kong entertainment. It opens with Mui stepping on stage for the last time and looking back at her life.
With a career that began at the age of four, the singer rose to fame after winning a singing competition in 1982. She later met her lifelong best friends, stylist Eddie Lau Pui-kei (played by Louis Koo Tin-lok) and superstar Leslie Cheung Kwok-wing (played by Terrance Lau Chun-him).
A new generation of fans is learning to love Hong Kong's old stars
Groundbreaking songs like Debt Heart (1982), Red (1983), and Bad Girl (1985), helped propel Mui to stardom. In 1985, she fell in love with a Japanese singer, but sadly, their relationship didn't last.
The end of this relationship illustrated Mui's biggest wish – to spend the rest of her life with someone she loved. The artist then dedicated herself to the stage and successfully kicked off a career as an actress.
One stand-out scene shows one of the biggest turning points in her career. In 1992, Mui angered a gang boss and was forced to hide in Thailand for a year. Although it was a heavy blow, it also led her in a new direction and gave her a new goal in life.
Mui (left) as Manlu in the film "Eighteen Springs". Photo: Pegasus Motion Pictures Official
"If I get a second chance, I don't want to just be an artist," the singer said. And she kept this promise.
After returning to Hong Kong, Mui devoted herself to volunteering and charitable work and became a social activist, giving meal boxes to the homeless, building schools in mainland China and raising funds for underprivileged people.
10 Hong Kong films you need to watch
Mui had a chance to move to Canada when Britain handed Hong Kong back to China in 1997, which is when many people emigrated to other countries. However, Mui insisted on staying in her hometown. Mui's pride in being a Hongkonger is something people can relate to, especially as the city experiences another wave of migration.
One particularly moving scene is when the people in Hong Kong united to show support for each other during the Sars epidemic in 2003. Even though Mui was suffering from cervical cancer, she still insisted on organising the "1:99 Concert" at Hong Kong Stadium to cheer on medical staff and raise money for the children of Sars victims.
Leslie Cheung: A legend of the screen
The movie ends with a return to the first scene, with Mui wearing a white wedding gown designed by her friend Eddie Lau and rising to the stage to perform her anthem Song of the Sunset. Surrounded by 10,000 fans, the star slowly climbed the steps to a church door, waving her hands to bid a final farewell.
"When you look up to the sky, I hope you will remember a friend that once brought you a bit of joy. Her name is Anita Mui."
All in all, the movie tells a splendid story about Mui and reflects the city's lion rock spirit of perseverance and solidarity. The crew also did a great job of recreating Hong Kong in the 80s and 90s, including landmarks like Millie shopping centre, Park Lai Yuen amusement park, and Lee Theatre.
Whether you are a huge fan or unfamiliar with Mui, this movie is a must-see.
Sign up for the YP Teachers Newsletter
Get updates for teachers sent directly to your inbox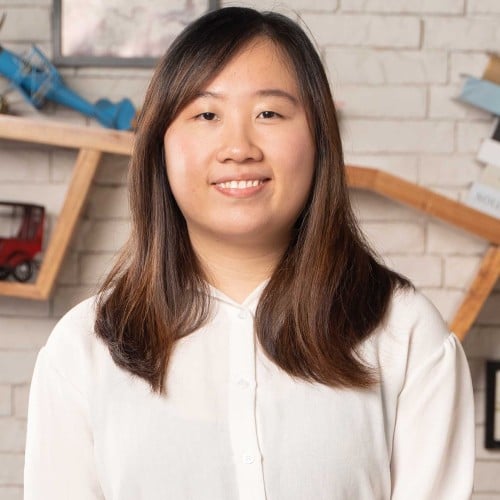 Sue joined the Post in 2021. She graduated from the University of Hong Kong with a double major in journalism and counselling.
Sign up for YP Weekly
Get updates sent directly to your inbox