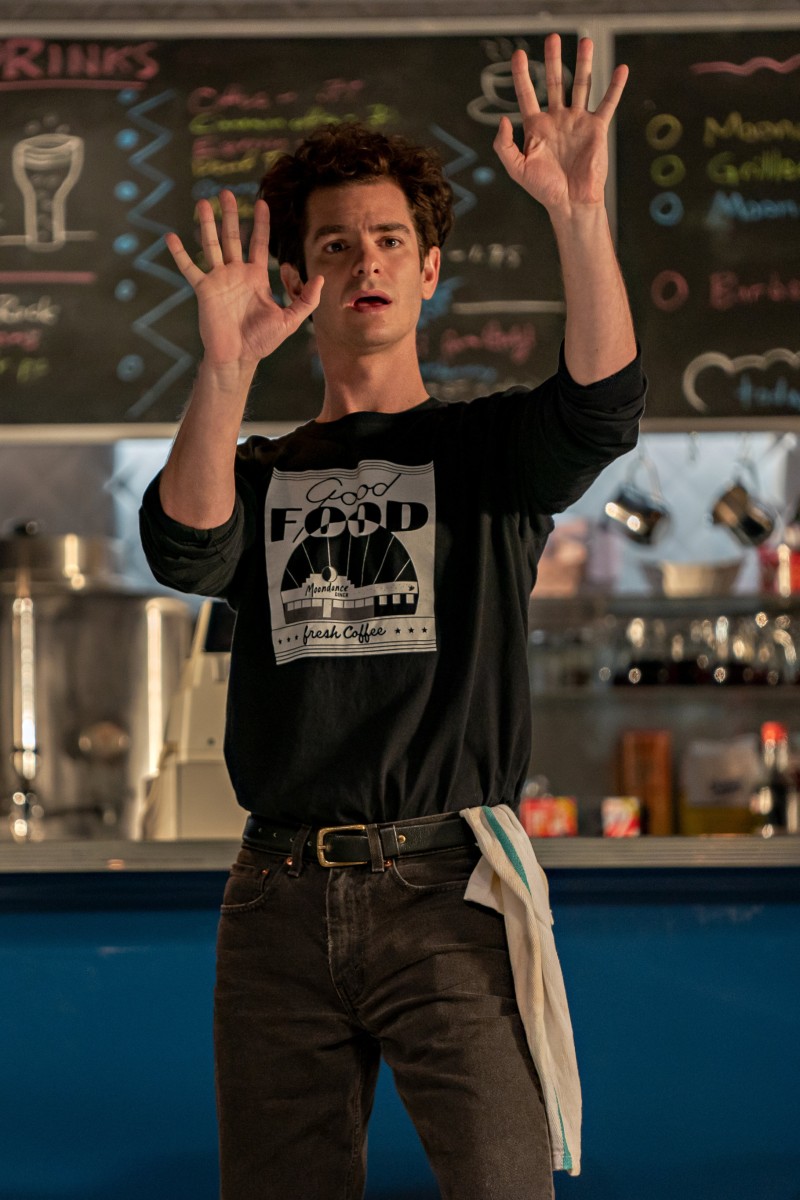 Tick, Tick ... Boom! review: Lin-Manuel Miranda's Netflix adaptation shines, Andrew Garfield surprises with his singing
The movie is based on a show written by American composer Jonathan Larson, who is famous for his musical, Rent, which won four Tony Awards and a Pulitzer Prize

In the semi-autobiographical film, thoughtful direction and detailed sets create the perfect backdrop for the former Spider-Man actor to beautifully portray the late Larson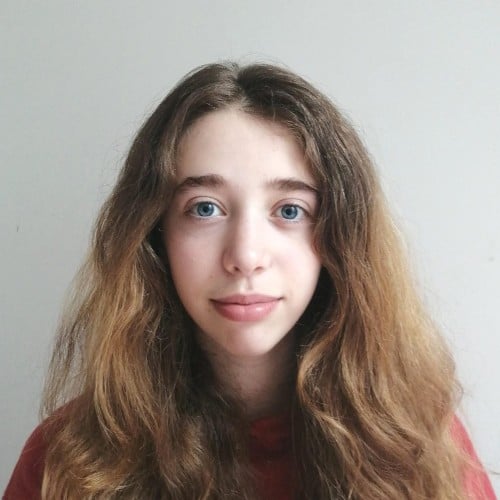 Marta Loscertales
Marta is a student in Spain. She loves reading, writing, playing music and spending time with her friends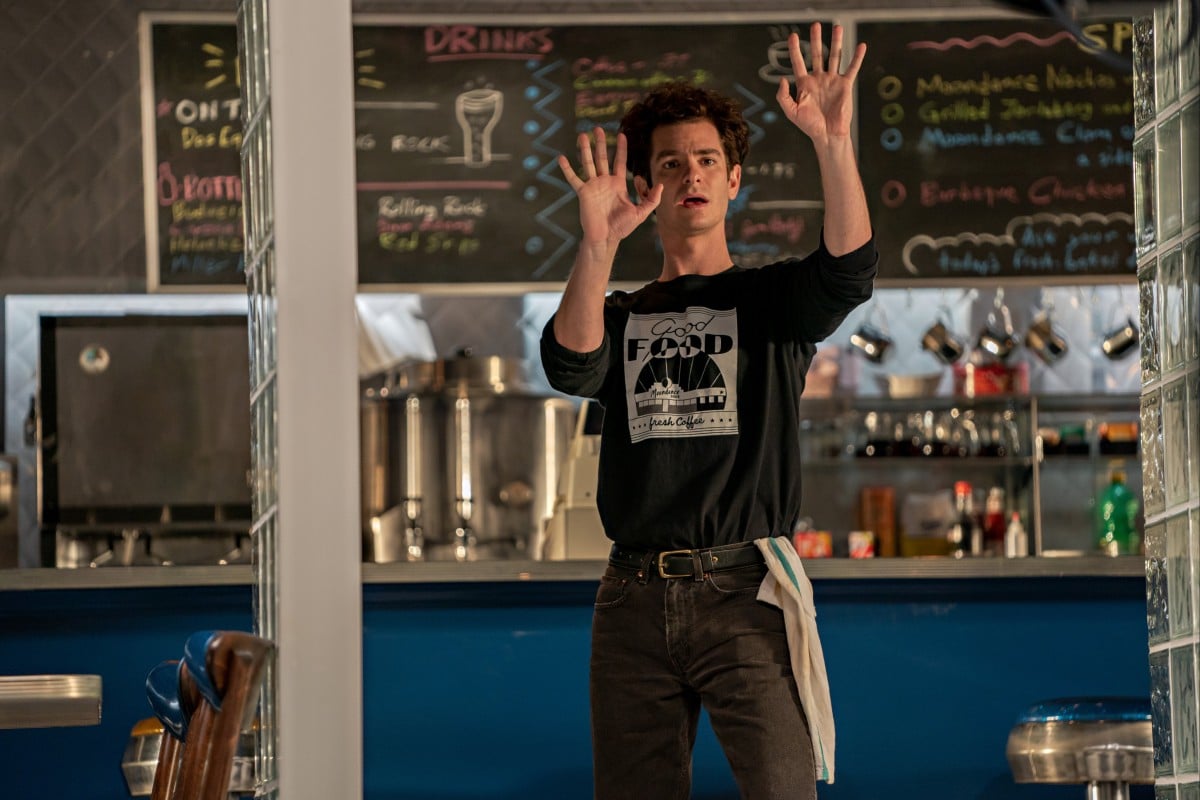 Andrew Garfield plays composer Jonathan Larson in the Netflix film Tick, Tick ... Boom! Photo: TNS
Released by Netflix on November 12, the film Tick, Tick ... Boom! opens with an intriguing statement: "Everything you are about to see is true. Except for the parts Jonathan made up."
In Lin-Manuel Miranda's debut as a film director, he blends the original show written by American composer Jonathan Larson with factual insight into Larson's life.
Larson is best known as the creator of Rent, a musical that premiered officially in 1996 and revolutionised theatre with its use of rock music to portray the struggles of New York artists, some of whom were living with HIV/Aids. It won four Tony Awards and a Pulitzer Prize, though Larson died right before the musical premiered.
Larson's work has made an impact on countless people – one of whom was Miranda. If the famed composer hadn't seen Larson's musical, Tick, Tick ... Boom!, in 2001, the phenomenally successful Hamilton or In the Heights might not have ever been written.
In this semi-autobiographical "rock monologue", Jonathan explains the pressure he feels as time passes and Superbia, a science-fiction musical he has spent eight years writing, remains unproduced. The writer is approaching 30 and obsesses over not having done anything memorable with his life.
The Netflix film is an extraordinary adaptation of the original show. It stays focused even while switching from songs to dialogue, and it combines funny remarks, witty lyrics and a sensible awareness to create a heartfelt result.
The best example of this is a musical number after Jonathan (played by Andrew Garfield) receives some terrible news. As he relaxes by composing a new song, Sunday, the realistic situation turns into a full-on stage production.
Lin-Manuel Miranda talks 'In the Heights' and importance of diversity
From Miranda's direction, to Steven Levenson's screenplay and the fantastic production design, the careful process behind the film is astonishing. It is packed with little details and even uses some of Larson's real-life belongings on the set. It seems like Julie Larson, Larson's sister and executive producer of the film, shared her knowledge with the crew.
Robin de Jesus plays Michael, Jonathan's childhood best friend who expresses his enormous affection for the artist, even though they have some disagreements. Alexandra Shipp plays Susan, a dancer and Jonathan's girlfriend. Both relationships are at the core of the story.
Garfield shines as Jonathan in arguably the best performance of his career. He expresses an authentic and intense emotion, making him easy to relate to.
His portrayal of Jonathan Larson in the film shows how the artist was a caring person, even if he sometimes got absorbed in the creative process. The movie reflects his talent, imagination and obligation to do something to improve his reality.
The soundtrack, composed by Larson, is captivating and catchy, and Garfield sings his parts beautifully – a surprise for many, including Miranda and himself.
According to an interview with American broadcaster CBS, the Spider-Man actor was actually casted thanks to his massage therapist, who also worked with Miranda and told the director that Garfield sung well. The actor agreed to the role when he knew he had enough time to prepare by training his voice.
'Only a Girl' musical tells the story of a queer Hong Kong teen
Tick, Tick … Boom! is a fitting tribute to a great artist. Miranda said in an interview with The New Yorker, "When I first saw ... [Tick, Tick ... Boom!], it felt like a message in a bottle just for me ... 'You're going to be the only idiot smashing your head against your childhood dream. And, if it's worth it to you, it's worth it. But it's really ... hard'."
The film can also be inspiring to anyone else who feels lost and unsure of their dreams. And for fans of theatre, look out for Easter eggs and cameos, as there are many.
I would also like to remember Stephen Sondheim, who passed away on November 26. He is played in the film by Bradley Whitford, and he was a key mentor for Jonathan Larson and generations of other talented artists.
Sign up for the YP Teachers Newsletter
Get updates for teachers sent directly to your inbox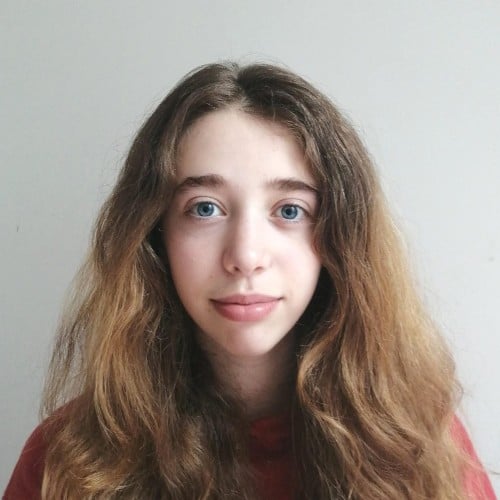 Marta Loscertales
Marta is a student in Spain. She loves reading, writing, playing music and spending time with her friends
Sign up for YP Weekly
Get updates sent directly to your inbox