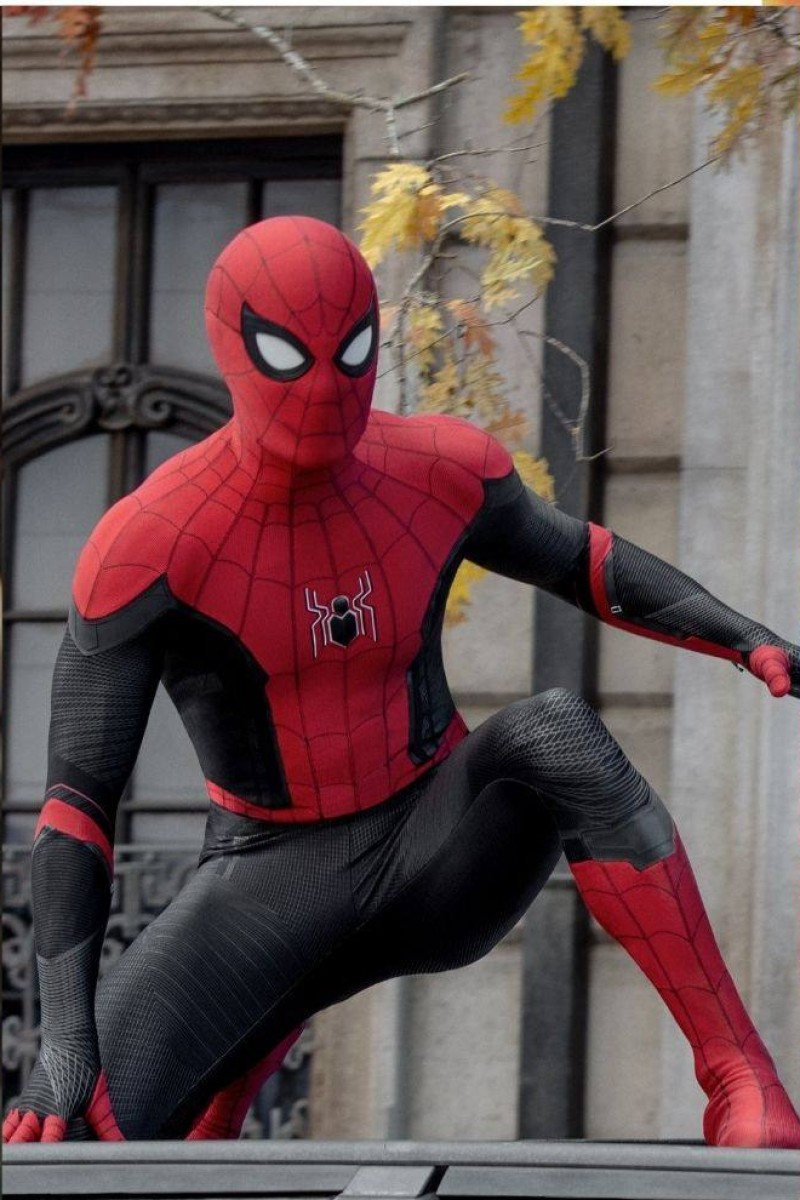 13 best movies of 2021: creative sequels and rewritten genres – Spider-Man, Shang-Chi, Jungle Cruise, Venom and more
Richard Leung
Janice Mook
Marta Loscertales
This year's best films feature a few stunning sequels that redefined their predecessors – Ghostbusters: Afterlife, Spider-Man: No Way Home and Venom: Let There Be Carnage just to name a few

Light-hearted films like Jungle Cruise, The Mitchells vs The Machines and Tick, Tick ... Boom have brought much-needed joy and inspiration to the big screen
Richard Leung
Janice Mook
Marta Loscertales
|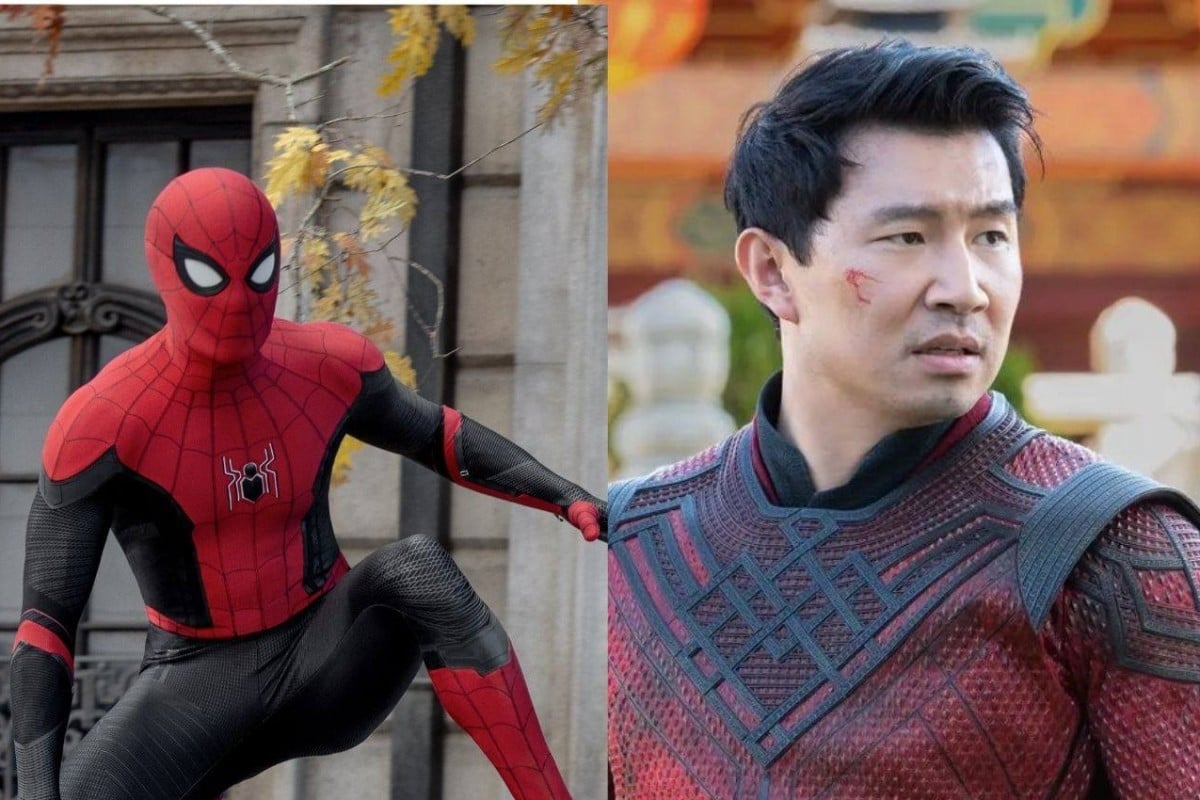 From Jungle Cruise to Spider-Man and Shang-Chi, 2021 had films that made us laugh, cry and sit at the edge of our seats in wonder. Photos: Disney, Marvel
After the many lengthy Covid-related setbacks of 2020, 2021 was the year the film industry came back to life – and it did not disappoint.
Not only were there creative new concepts and thought-provoking stories, but we were also treated to multiple sequels that righted the wrongs of their predecessors. From Marvel to DC, comic book fans had many of their dreams fulfilled. Classic American Westerns and Arthurian tales got their modern twists.
Check out some of our favourite films from this past year.
Instead of adapting a pre-existing game for the big screen, director Shawn Levy writes a surprisingly deep story about a character finding his way in the virtual universe of a fictional multiplayer online role-playing game. Its thoughtful storyline is also wrapped in a layer of fun summer blockbuster action.
Free Guy follows Guy (Ryan Reynolds), a character that lives in a virtual world akin to that of Grand Theft Auto as he becomes sentient and discovers what it means to be alive.
2.
Ghostbusters: Afterlife
Jason Reitman, son of the original Ghostbusters director, takes on his father's mantle for Ghostbusters: Afterlife and creates a compelling instalment to the franchise. It does a solid job at capturing the original's charm and is everything fans have been waiting for.
Taking place after the events of Ghostbusters 2, it tells the story of Trevor (Finn Wolfhard) and Phoebe (Mckenna Grace), the grandchildren of the late Egon Spengler (Harold Ramis), a member of the original Ghostbusters. The siblings must stop the return of Gozer (Emma Portner) – the villain from the first Ghostbusters film – and her army of ghosts.
This film contains explicit content and is not suitable for young audiences.
Director David Lowery brings the Hollywood spotlight back to Arthurian tales with The Green Knight. The medieval fantasy film is loosely based on the story of Sir Gawain and the Green Knight, but adds its own twists to enhance the plot for modern times.
In the movie, Gawain (Dev Patel) sets out on a journey to test his courage and face a challenge issued by the mysterious Green Knight.
This film contains explicit content and is not suitable for young audiences.
Director Jeymes Samuel creates a refreshing remix of the American Western genre in The Harder They Fall. The film captures the breathtaking aspects of classic Westerns and levels it up with modern filmmaking techniques and an all-Black cast. It also features a star-studded soundtrack from the likes of Seal, Kid Cudi, CeeLo Green and Jay-Z.
The movie depicts Nat Love (Johnathan Majors) as he seeks revenge against Rufus Buck (Idris Elba), who killed his parents.
This film contains explicit content and is not suitable for young audiences.
Arthur Howitzer Jr (Bill Murray), the editor of the magazine The French Dispatch dies suddenly. As expressed in the editor's will, the paper is to close after posting one final issue, which will republish three stories from past editions of the paper. Each segment is exhibited as a short film.
While the film is not very fast-paced, it has captivating dialogue and Wes Anderson's typical astonishing visuals. It also features a variety of well-known actors, such as Adrien Brody, Tilda Swinton and Timothee Chalamet.
Jungle Cruise is the film adaptation of a themed boat ride at Disneyland. Set in 1916, strong-willed Dr Lily Houghton (Emily Blunt) and her humorous brother McGregor (Jack Whitehall) are in search of the fabled Tears of the Moon – flowers thought to be a cure-all. In Brazil, they embark on a riveting journey with a sneaky skipper named Frank Wolff (Dwayne Johnson).
As secrets begin to unravel, the plot also includes an opposites-attract romance. Jungle Cruise is a lighthearted, enjoyable film to watch with friends and family.
7.
The Mitchells vs The Machines
The Mitchells vs The Machines, director Michael Rianda's directorial debut, is a visual feast with a distinctive style. The film is charming, funny and filled to the brim with passion – it is clear that everyone working on it loved what they did. For any fans of Spider-Man: Into the Spider-verse (2018), the animation style of this family comedy is perfect for you.
The story follows the Mitchells, a slightly dysfunctional, but loving family as they try to survive a robot revolution and fight to stop the robots from taking over the world.
This film contains explicit content and is not suitable for young audiences.
In Nobody, director Ilya Naishuller takes what makes the action genre great (think John Wick) and adds meaningful character development and layers to the plot. He creates a film that doesn't just have stunning fight scenes, but also a compelling plot.
The movie follows Hutch Mansell (Bob Odenkirk), who lives a normal family-oriented life until intruders break into his house and he returns to his dangerous past life. Eventually, he finds himself the target of an angry drug lord and must find a way to protect his loved ones and save the day.
9.
Shang-Chi and the Legend of the Ten Rings
As the first film in the Marvel Cinematic Universe (MCU) with an Asian lead, Shang-Chi's style attempts to hearken back to classic Hong Kong movies. While it doesn't quite hit the mark and is still filled with classic Hollywood and Marvel tropes, it does a good job creating engaging and meaningful characters.
The film introduces Shang Chi (Simu Liu), to the MCU as he fights his father Wen Wu (Tony Leung) and the forces of the criminal organisation, the Ten Rings. It tells a heartfelt story about family and legacy while establishing a brand new name within the Marvel landscape.
10.
Spider-Man: No Way Home
Spider-Man: No Way Home is what comic book fans have wanted from the web-slinging hero ever since his MCU debut. This film is the first time the Peter Parker on the big screen has felt like his counterpart in the comics. It has everything from thrilling action scenes to well-developed characters and, most importantly, high stakes and responsibilities.
No Way Home picks up where 2019's Far From Home left off as Peter Parker (Tom Holland) deals with the aftermath of his identity being revealed to the world. To make the world forget who he is, Peter enlists the help of Doctor Strange (Benedict Cumberbatch), accidentally unleashing trouble from the previous Spider-Man films by Sam Raimi and Marc Webb.
This film contains explicit content and is not suitable for young audiences.
James Gunn is known for reinventing superheroes for the big screen as he did with the two Guardians of the Galaxy films (2014 and 2017), and he does it again with The Suicide Squad. Creating a sequel to 2016's less-than-stellar Suicide Squad, Gunn fashions a soft reboot for the characters through a movie that is visually stunning and emotionally compelling. It stands among some of the best superhero films in recent history.
Gunn changes the line-up of the squad and shows the journeys of Bloodsport (Idris Elba), Ratcatcher 2 (Daniela Melchior), Harley Quinn (Margot Robbie), Peacemaker (John Cena) and a unique variety of other characters from DC Comics' nearly 90-year history.
Fans of the musical Rent will adore this film, which is a loose biography of Rent's creator, Jonathan Larson. Directed by Lin-Manuel Miranda, who was inspired to pursue his career by this very musical, the film is a love letter to artists and dreamers.
In the movie, Andrew Garfield stars as Larson, who is trying to write the perfect musical and climb his way towards success. It also features a stellar performance from Garfield – who shows off his singing and acting chops – along with a tear-jerking story about finding your purpose and place in life.
13.
Venom: Let There Be Carnage
Just like The Suicide Squad, Venom: Let There Be Carnage is a sequel that improves on a subpar first outing. Gone is the edge and darkness of 2018's Venom, and in its place is a goofy adventure with charismatic characters and an intriguing plot.
The film reintroduces us to Eddie Brock (Tom Hardy) as alien symbiote Venom. They go up against one of the most dangerous villains they've ever faced: Cletus Kasady (Woody Harleson) as the Carnage symbiote. While Let There Be Carnage still doesn't quite capture what makes the comics so beloved, its shortcomings are redeemed by its charm.
Sign up for the YP Teachers Newsletter
Get updates for teachers sent directly to your inbox
Sign up for YP Weekly
Get updates sent directly to your inbox