The Power of the Dog review: Oscar-nominated movie weaves mesmerising mystery about American masculinity
Benedict Cumberbatch stars as a wealthy rancher in 1920s Montana, alongside Kirsten Dunst, Jesse Plemons and Kodi Smit-McPhee

The film has received a whopping 12 nods for the 94th Academy Awards – the most among all movies this year
Kathleen Wong
Kathleen is a student at Good Hope School with a passion for writing, and she takes a special interest in film and drama.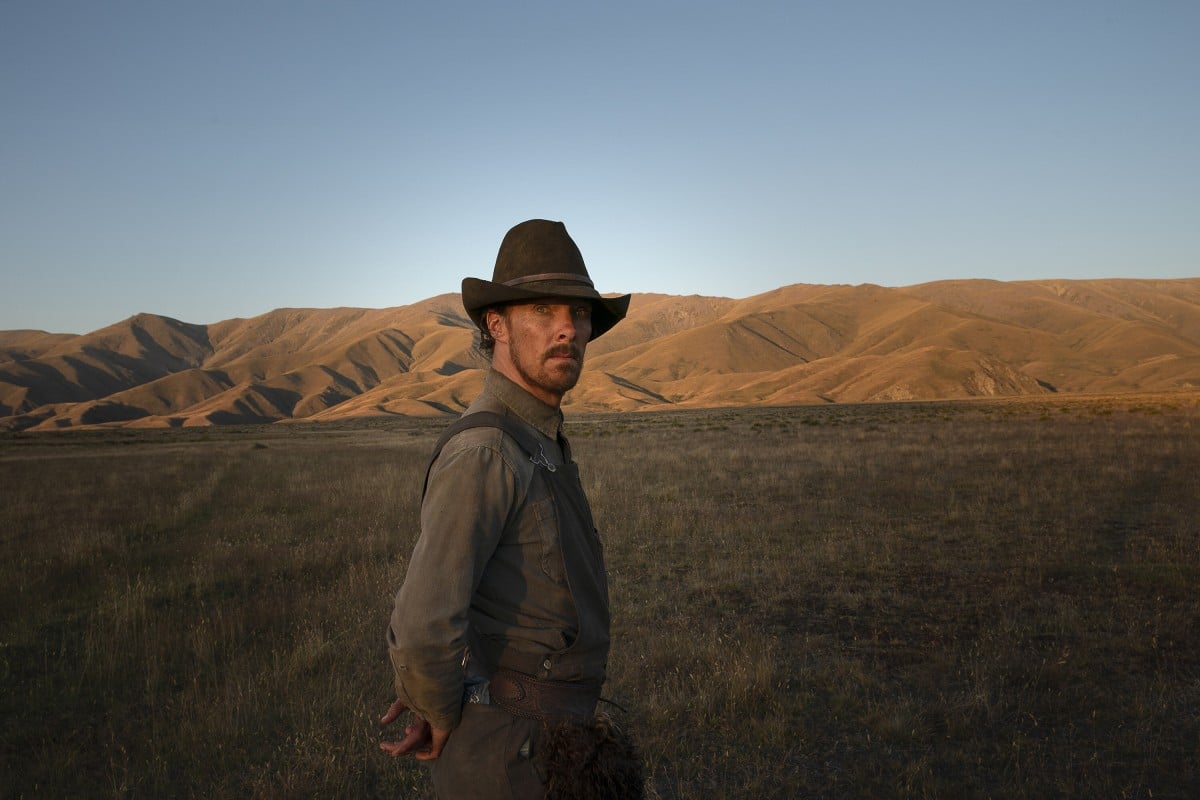 Benedict Cumberbatch plays a tough rancher in Jane Campion's "The Power of the Dog". Photo: TNS
Jane Campion's powerful Western psychodrama, The Power of the Dog, starring Benedict Cumberbatch, leads this year's Oscar nominations with 12 nods.
With Campion's expert directing and Ari Wegner's stunning cinematography, the film, now available to stream on Netflix, explores themes of sexuality, masculinity and violence amid the picturesque backdrop of 1920s Montana in the United States. Jonny Greenwood's mesmerising score amplifies the movie's mystery which lingers even as the end credits roll.
Four of the film's actors have received nominations for their gripping performances: Cumberbatch, Kirsten Dunst, Jesse Plemons and Kodi Smit-McPhee.
The movie is based on a 1967 American classic written by Thomas Savage, and the title is taken from the Bible's book of Psalms in chapter 22, which reads: "Deliver my soul from the sword; my darling from the power of the dog."
Despite the vast openness of Montana's wide plains, the characters are trapped in their current situations and are troubled by secrets they harbour.
Cumberbatch plays Phil Burbank, a charismatic and wealthy rancher who works with his brother George (Plemons) on a property surrounded by angular mountains and miles of barren land pregnant with promise and hostility.
22 movies you need to watch in 2022
When George marries the widowed Rose Gordon (Dunst), he brings her and her teenage son, Peter (Smit-McPhee), to the Burbank house. But Phil, who has always bullied George, soon extends his hatred to the new additions to the family.
Phil mercilessly torments Rose to the point that she turns to alcohol to numb her anxiety. Even the slight creak of floorboards under Phil's boots is enough to make her bones rattle. Rose's alcoholism develops as she crumbles from Phil's abuse.
Jesse Plemons (left) and Kirsten Dunst play a married couple tormented by the protagonist in "The Power of the Dog". Photo: Netflix via AP
As the swaggering rancher unleashes his cruelty and wrath towards the meek Rose and the sensitive Peter, Phil's veneer of tough masculinity does eventually begin to crack. Filled with subtle clues, the film hints at Phil's deepest secret, his sexuality, through mentions of his mentor Bronco Henry. Surprisingly, Peter manages to chip away at Phil's cruelty, unearthing the older rancher's contradictions and secrets.
Of all the characters, Peter is the one with the most mysterious intentions. The film begins with the only line that allows us a glimpse into the teenager's thoughts: "When my father passed, I wanted nothing more than my mother's happiness. For what kind of man would I be if I did not help my mother? If I did not save her?"
When the final act is revealed – both appalling and graceful – Peter's way of protecting his mother becomes clear.
10 movie releases that were delayed by Covid-19
Kodi Smit-McPhee plays the most mysterious character in "The Power of the Dog". Photo: Netflix via AP)
The Power of the Dog brilliantly captures the conflict between each member of the wounded foursome: Rose, haunted by Phil's violence; George's blind chase for social standing; Peter's need to protect his mother; Phil's violent displays of masculinity to mask his secret.
Talented performances from the cast alongside Campion's masterful direction craft an inimitable viewing experience that will sit with audiences long after the film ends.
This film may not be suitable for young audiences.
Sign up for the YP Teachers Newsletter
Get updates for teachers sent directly to your inbox
Kathleen Wong
Kathleen is a student at Good Hope School with a passion for writing, and she takes a special interest in film and drama.
Sign up for YP Weekly
Get updates sent directly to your inbox