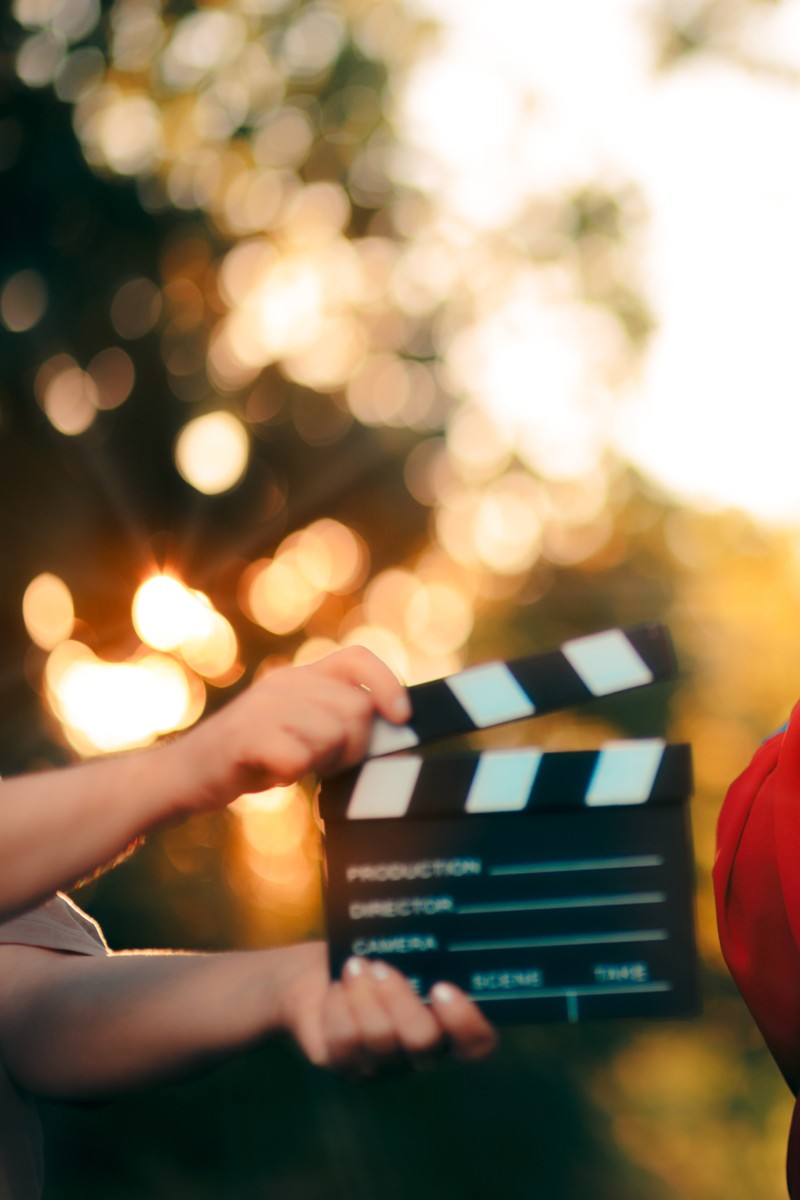 8 inspiring, touching, and all around hilarious Bollywood films for beginners
Dhyana Shah
Kriti Dhodhi
Saloni Sethi
Dip into movies from India with 3 Idiots, a comedy about friendship and creativity, or watch Piku for a breathtaking portrait of family

Zindagi Na Milegi Dobara will lead you on an adventure through Spain, while Gully Boy is a classic underdog tale about pursuing your dreams
Dhyana Shah
Kriti Dhodhi
Saloni Sethi
|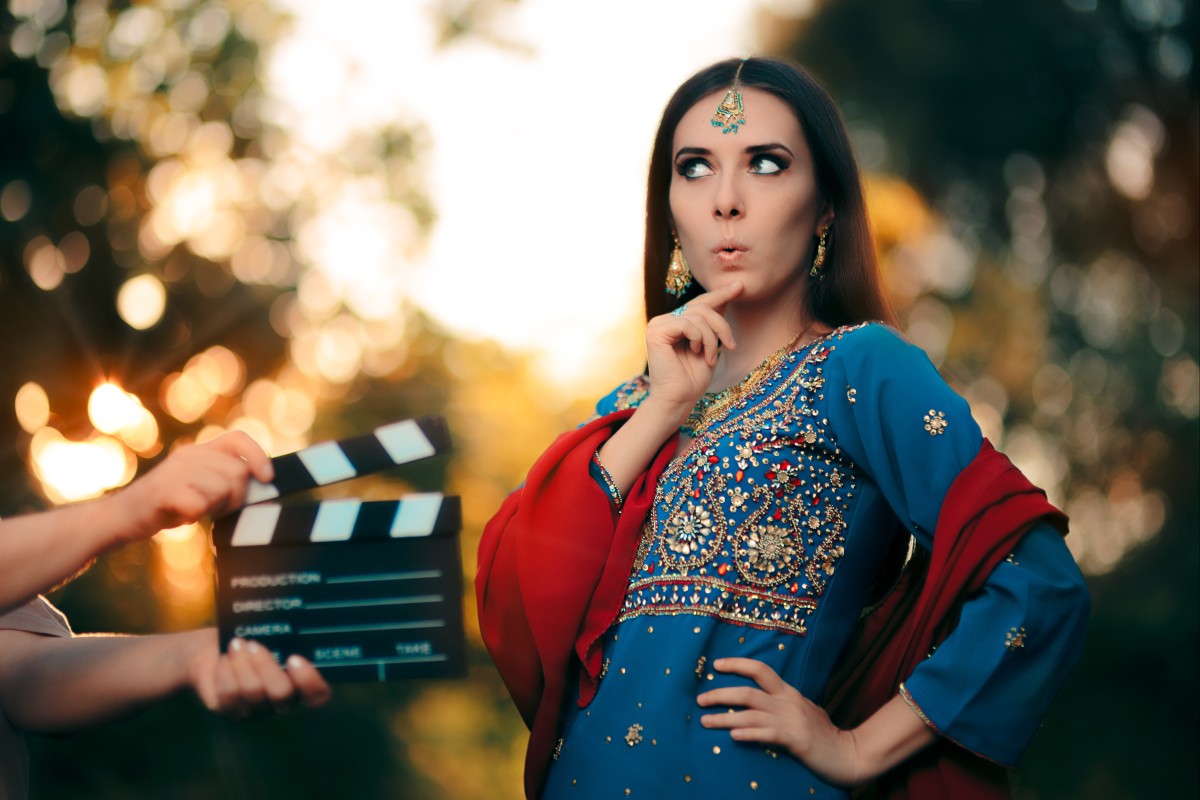 Which films would you like to add to our list? Photo: Shutterstock
The 2022 Oscars announced their full list of nominations last week. This year, the Indian film Writing With Fire was nominated for the best documentary feature category at the prestigious film awards, set to be held on March 27. It is the fourth Indian movie to receive an Oscar nomination.
Bollywood, the Hindi-language film industry based in Mumbai, India, is the world's largest centre for film production, and it has caught the world's attention with its colourful and energetic movies over the years.
New to Bollywood movies and don't know where to start? Here's a list of some of the funniest, most inspiring films to check out.
22 movies you need to watch in 2022
Taare Zameen Par, which translates to "Stars on Earth," shows the importance of fostering imagination and creativity in children and tackles the stigma of learning disabilities. The film is directed by and stars Aamir Khan, a local favourite in Hong Kong, who has been featured in other blockbuster films, such as 3 Idiots and Daangal.
Ishaan, who is ostracised by his parents and peers, is sent to boarding school to improve his grades. With the support of his teacher Nikumbh (Aamir Khan), he is diagnosed with dyslexia and is given additional learning help. Moreover, he is given the opportunity to hone his artistic skills as he comes into his own.
The movie delivers a heart-warming message about the importance of focusing on each child's individuality and allowing them to pursue their interests.
Movies that were delayed by Covid
The title of the film is an invigorating and inspiring phrase that roughly translates to "Let's go India!" This sports drama with a feminist boost will definitely have you sitting on the edge of your seat.
The film follows the life of Kabir Khan (Shahrukh Khan), a disgraced field hockey star who tries to salvage his reputation after failing to score the winning goal at the World Cup when he was the captain of the men's field hockey team. He tries to redeem himself by coaching the women's team, hoping to lead them to victory.
Inspired by the team's real win at the 2002 Commonwealth games, Chak de! India tells the story of a rag-tag bunch of girls from various parts of India who unite under their shared love for the game.
The film sheds some light on the great heights of success the team achieved, despite its sheer lack of resources, facilities, and even confidence, as field hockey was thought of as a predominantly male sport. Its strong messages of integrity, honour, and hard work are truly a celebration of India's national sport.
The best horror films for beginners
This movie is a refreshingly liberating and stupendous film for women in India, as it dismisses the rather trite norm that women "belong" to men, and must alter their lives to be accepted into society.
The film follows the life of a 24-year-old girl named Rani (Kangana Raunat), who is devastated when her fiancé calls off their wedding. Undeterred, Rani, whose name translates to "queen" in English, decides to go on her honeymoon anyway, travelling to Paris and then Amsterdam, where she meets new friends, steps out of her comfort zone, and rediscovers herself. She has new adventures that her ex-fiancé would not have allowed, and gradually starts to love her independent life.
The film's message of liberation is not about escaping from the evil clutches of men, but rather about Rani redefining her personal mindset and willingness to unquestionably submit herself to the whims of a man.
Queen is a breath of fresh air and stands out from typical Bollywood films in which women usually play a supporting role.
33 movie quotes that will inspire you to live your best life
The movie Gully Boy, which translates to "Street Boy," is based on the real-life stories of street rappers Divine and Neazy. This film was highly acclaimed, winning a record-shattering 13 Filmfare awards.
The movie follows college student Murad (Ranveer Singh) who is also a part-time driver that lives in the slums of Mumbai. It's a classic underdog tale, as Murad overcomes various struggles to pursue his dream of becoming a hip-hop artist. The iconic phrase "Apna Time Aayega," which translates to "my time will come," echoes throughout the movie.
Not only does the film have an empowering message, but it also has an original soundtrack, featuring rap songs such as Apna Time Aayega. It is definitely worth a watch (or listen)!
7 Asian-American films you should check out
Piku is a charming gem of a film that details the struggles of constipation faced by a rather annoying and dysfunctional father named Bhaskor Banerjee (played by Amitabh Bachchan).
Piku (Deepika Padukone) is a Bengali architect who lives with her widowed father, a hypochondriac who suffers from chronic constipation and has the habit of tracing all of his problems to his "motion." They take a road trip to their hometown of Kolkata, and the cab driver (Irrfan Khan) gets caught up in Bhasker's fussiness, nagging behaviour, and Piku's irritation disguised as her dedication to her father.
The relationship between Piku and her father is a perfect representation and celebration of the culture in places like India, in which children look after their ageing parents. Bachchan's natural and effortless portrayal of a man attempting to master the essence of growing old, while remaining endearing and progressive, is utterly entertaining to watch.
Despite its unorthodox and slightly strange plotline, Piku is surely a fan-favourite movie, as it provides an authentic picture of the daily routine of the main characters and slowly transcends into a soulful and breathtaking film.
15 feel-good films by female directors
Bhaag Milkha Bhaag
(2013)
Bhaag Milkha Bhaag is a sports biopic about Milkha Singh (Farhan Akhtar), an Indian athlete and Olympian who would eventually be known as the "Flying Sikh". After overcoming multiple painful obstacles, including losing his parents during the violence that followed the 1947 Partition that split India and Pakistan and becoming a refugee, he was able to reach magnificent heights in the sport of track and field.
This motivational film does a great job of spreading the message that you don't need to be wealthy to do amazing things, like becoming an Olympian. The script of this biopic did the story justice whilst emulating the determination, courage, and strength of Milkha Singh. It will definitely bring you to tears.
How Hollywood underrepresents Asian male actors
This modern classic portrays the friendship between three engineers in university: Rancho (Aamir Khan), Farhan (R. Madhavan), and Raju (Sharman Joshi). Soon enough, Pia, the daughter of their toughest professor, falls in love with Rancho and it's obvious that this will lead to drama, problems and lots of laughter.
The film teaches us that success isn't the only thing that will bring you happiness – it is also the laughter and sadness you share with your friends and family. It reminds us to do what we love and always be creative, original, and innovative. This is surely something to watch with people you care about.
9 films that celebrate female friendships
Zindagi Na Milegi Dobara
(2011)
Zindagi Na Milegi Dobara, which roughly translates to "life will never come again," is a captivating movie filled with laughter, adventure, and friendship.
It follows the lives of three best friends: Kabir (Abhay Deol), Imran (Farhan Akhtar), and Arjun (Hrithik Roshan), as they take a scenic road trip across Spain before Kabir's wedding. There they meet a free-spirited woman called Laila (Katrina Kaif), who falls in love with Arjun and helps him overcome his compulsion to work and obsession with success.
During the trip, all the characters deal with opportunities to heal their wounds, face their worst fears, learn to love, and seize the day.
The film's realism, inherent complexity and depth of its characters, poetic dialogue, and celebration of friendship and youth, make this one of the most uplifting and well-directed films in Bollywood today.
Sign up for the YP Teachers Newsletter
Get updates for teachers sent directly to your inbox
Sign up for YP Weekly
Get updates sent directly to your inbox