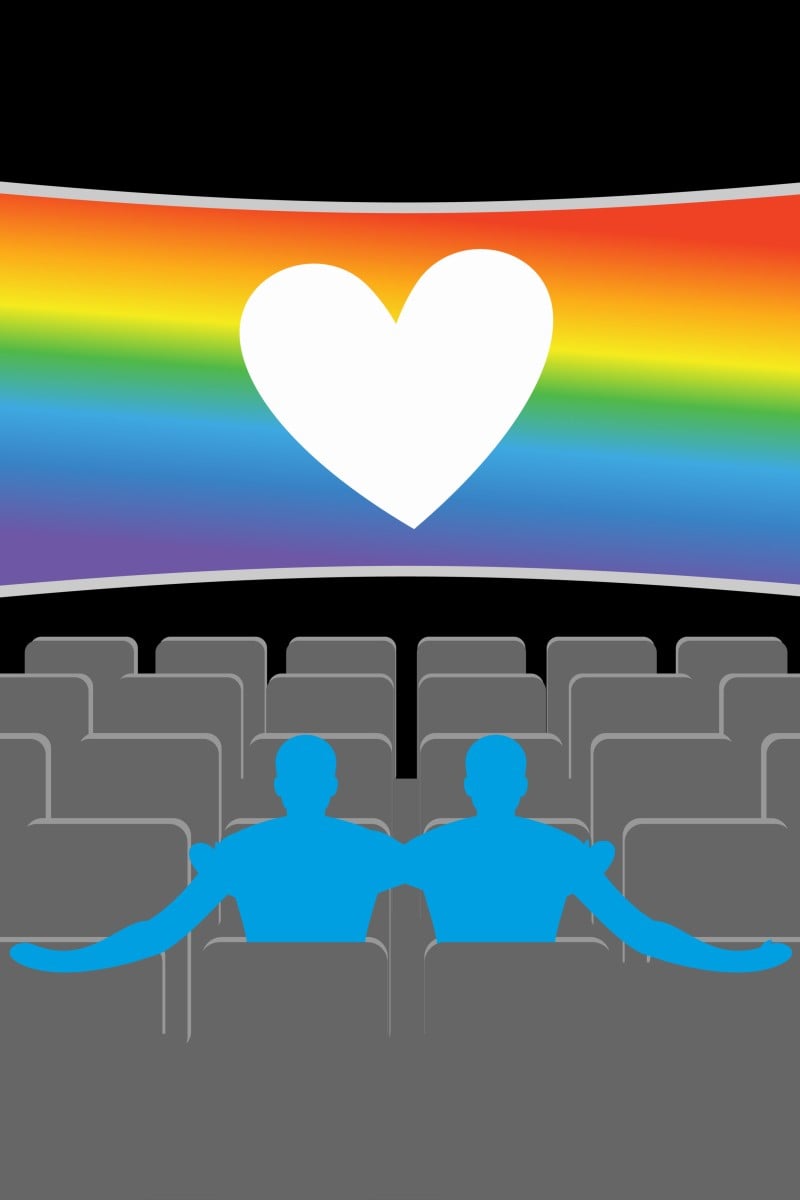 7 LGBTQ+ movies to watch: from elderly gay Hongkongers in Suk Suk, to Hollywood's trans representation in Disclosure
If you live in Hong Kong, you can catch M+ Cinema's screening of Suk Suk (Twilight's Kiss) either this Sunday or in September

Netflix's documentary Disclosure is an informative deep dive into how the American film industry has shaped and reflected harmful stereotypes about transgender people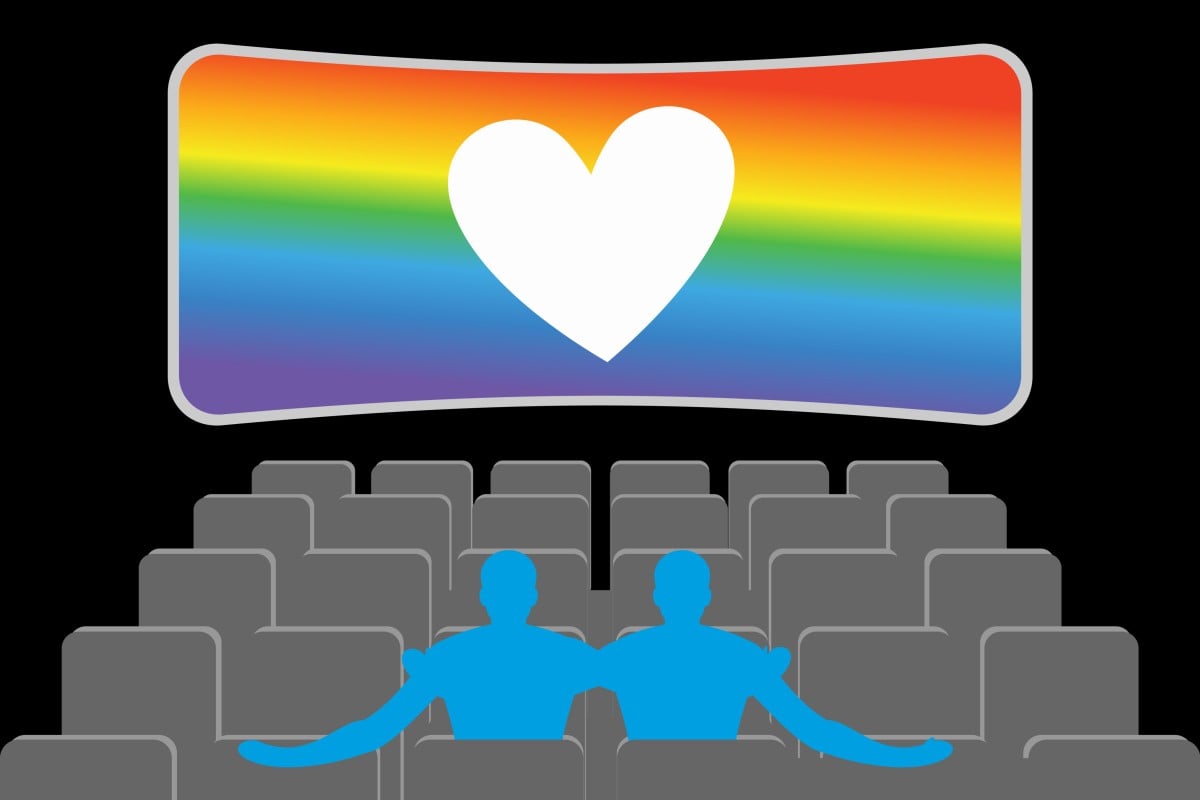 Our list includes one film you can catch a screening of in Hong Kong, and 5 other equally great movies you can stream online. Illustration: Shutterstock
Happy Pride Month! In many places, June is the time to celebrate the efforts that the lesbian, gay, bisexual, transgender and queer (LGBTQ+) communities have made to be themselves and fight for their rights.
To celebrate, here are seven LGBTQ+ films to enjoy on streaming platforms – and one in a cinema – with your friends this month.
What does it mean to be transgender? How can you support trans friends?
1.
Suk Suk (Twilight's Kiss)
(2019, M+ Cinema)
Suk Suk, meaning "uncle" in Cantonese, tells the story of a secret romance between two closeted gay men in their twilight years. One day in a park, Pak (Tai Bo), a 70-year-old taxi driver who has been married to a woman for decades, meets Hoi (Ben Yuen), a 65-year-old retired single father. Having not lived as their true selves for years, the two fall in love and struggle between social norms and personal desire.
Not only does the award-winning film depict the realities that elderly gay men face in Hong Kong, but it also showcases the quiet, intimate nature of imagining what could be a better future.
Screening at M+ Cinema: June 19 at 2.30pm; September 7 at 8pm
Book your tickets here.
2. Dear Ex (2018, Netflix)
When a father passes away, he leaves his life insurance money to his lover, Jay (Roy Chiu), instead of his wife and child. His wife, Liu Sanlian (Hsieh Ying-hsuan) processes her grief and hurt in anger, whereas the 13-year-old Song Chengxi (Joseph Huang), decides to escape his mother's nagging by spending more time with Jay.
As the chaotic trio continue their sometimes dramatic, sometimes genuine interactions, they learn to deal with prejudice and grief in their own ways, growing and building unexpected connections along the way. This Taiwanese comedy-drama won two prizes at the Taipei Golden Horse Awards.
Wanting more Asian American stories after Minari?
3. Disclosure (2020, Netflix)
Featuring interviews with Hollywood transgender heavyweights such as Laverne Cox of Orange Is the New Black and Lilly Wachowski of The Matrix, this documentary details how the American film industry has depicted trans people and the real-life impacts of this.
Director and producer Sam Feder takes audiences on a journey through the history of films that oftentimes create inaccurate and, thus, damaging portrayals of trans and gender-nonconforming people. And when movies cast cisgender actors to play trans characters, it reinforces the stereotype that being trans is nothing more than a performance.
By featuring trans people who have long been fighting for their place in Hollywood, Disclosure also shows the power and hope of accurate, nuanced representation.
4. The Fallout
(2022, HBO Max)
The teen drama, written and directed by Megan Park, is a refreshingly raw film that sheds light on those who suffer the traumatic aftermath of school shootings, all while crafting a realistic depiction of how young people explore their sexuality.
The story follows secondary school student Vada (Jenna Ortega), whose life takes a massive turn when a mass shooting happens at her school. At the time, she is in the bathroom with Mia (Maddie Ziegler), an Instagram-famous dancer. Deeply traumatised and numbed by the horrific event, Vada and Mia developed a special bond that gradually turns into romantic attraction. While the pair escape the rest of the world with each other, they must eventually decide how they will stop pulling away from family members and other friends.
Not only does The Fallout tackle a sobering, relevant subject, but it also does so with evocative acting and a heavenly score composed by the eight-time Grammy winner, Finneas O'Connell.
Netflix's Heartstopper brings electrifying chemistry, LGBTQ+ representation
5.
The Half of It
(2020, Netflix)
Fifteen years after director Alice Wu released her groundbreaking film Saving Face about two Chinese American lesbians in New York City, she returns with this heartfelt young adult movie.
Shy and smart, Ellie Chu (Leah Lewis) is a Chinese American student in a small town in the US state of Oregon. When she helps a school jock woo a girl whom she also secretly has a crush on, Ellie must decide if she has the bravery to be true to herself.
6.
Love, Simon
(2018, Disney+)
Love, Simon is a film adaptation based on the coming-of-age novel, Simon vs. the Homo Sapiens Agenda by Becky Albertalli. A gay teenager, Simon Spier (Nick Robinson), has been hiding his sexuality under the mask of being straight like his best friends, Leah (Katherine Langford), Abby (Alexandra Shipp) and Nick (Jorge Lendeborg Jnr).
When Simon replies to an anonymous online confession from another closeted gay student at his school, their exchange is discovered by a classmate, Martin (Logan Miller), who blackmails Simon into lying to his friends. As Simon falls deeper into the web of lies he has woven, he must decide how to be truthful to himself and the world.
Disney's 'Lightyear' reveals first look at queer character
7.
Your Name Engraved Herein
(2020, Netflix)
Set at a boarding school in Taiwan, right after the end of martial law, two students, A-han (Edward Chen) and Birdy (Tseng Jing-hua), navigate bullies, family, relationships and an authoritarian school administration. As the two become closer, the realities of society's conservatism hit them hard, and they are set on their own paths that may or may not cross again.
Not only is the film's story inspired by director Patrick Liu's real life, but it has also become Taiwan's highest-grossing LGBTQ+ film of all time.
Sign up for the YP Teachers Newsletter
Get updates for teachers sent directly to your inbox
Sign up for YP Weekly
Get updates sent directly to your inbox