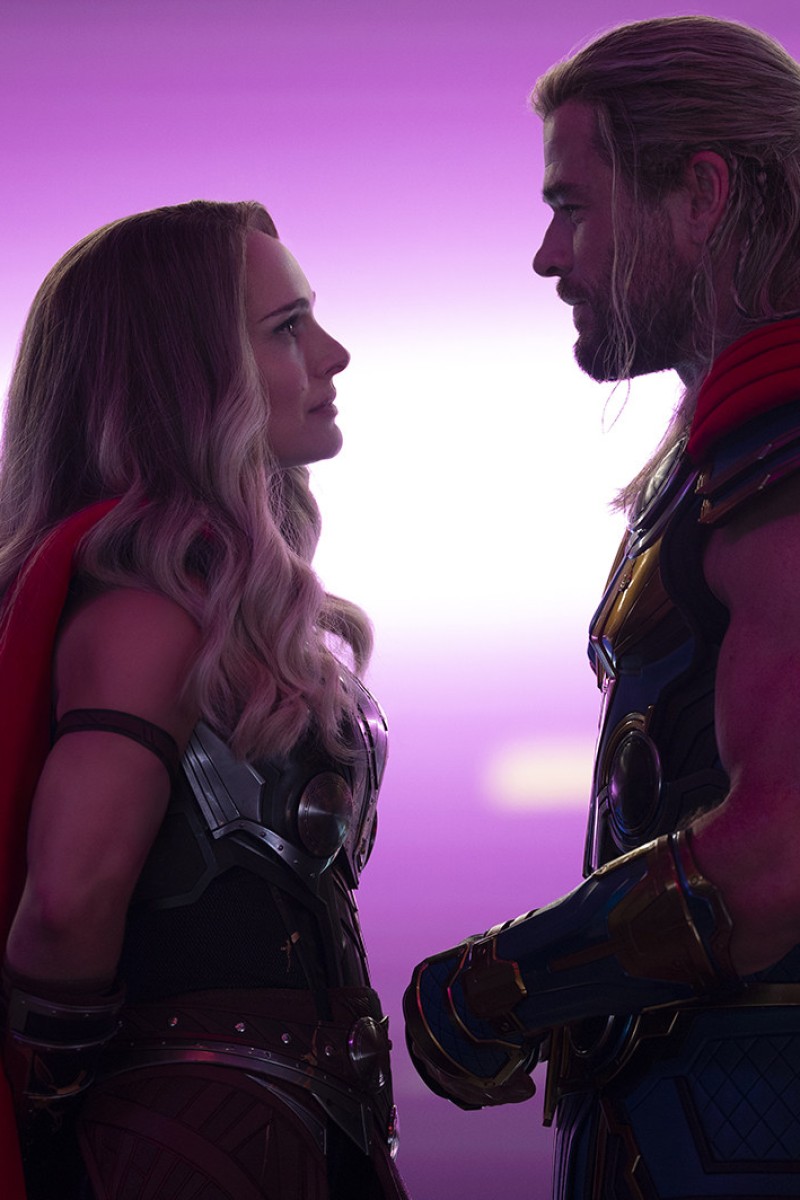 'Thor: Love and Thunder' review: Marvel's latest film is funny, but lacks a clear plot
The film, directed by Taika Waititi and starring Chris Hemsworth, Tessa Thompson, and Christian Bale, has plenty of jokes and gorgeous graphics, but needs more story development

Natalie Portman returns as Thor's love interest Jane Foster after skipping the third instalment in the film series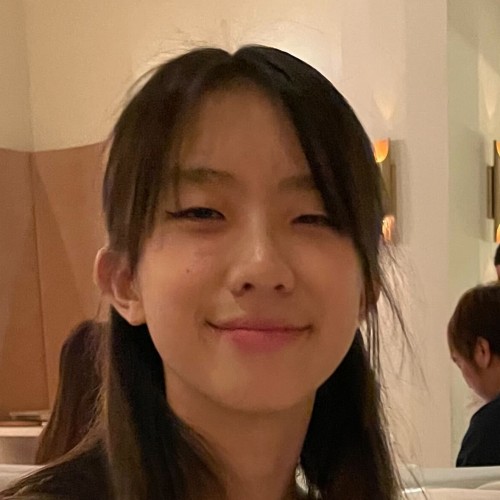 Gabriella Yeung
Hi, I'm Gabby. I am currently a sophomore at Singapore American School. Some things I like doing are taking hikes with my dog, Jessy, and going wakeboarding with my friends.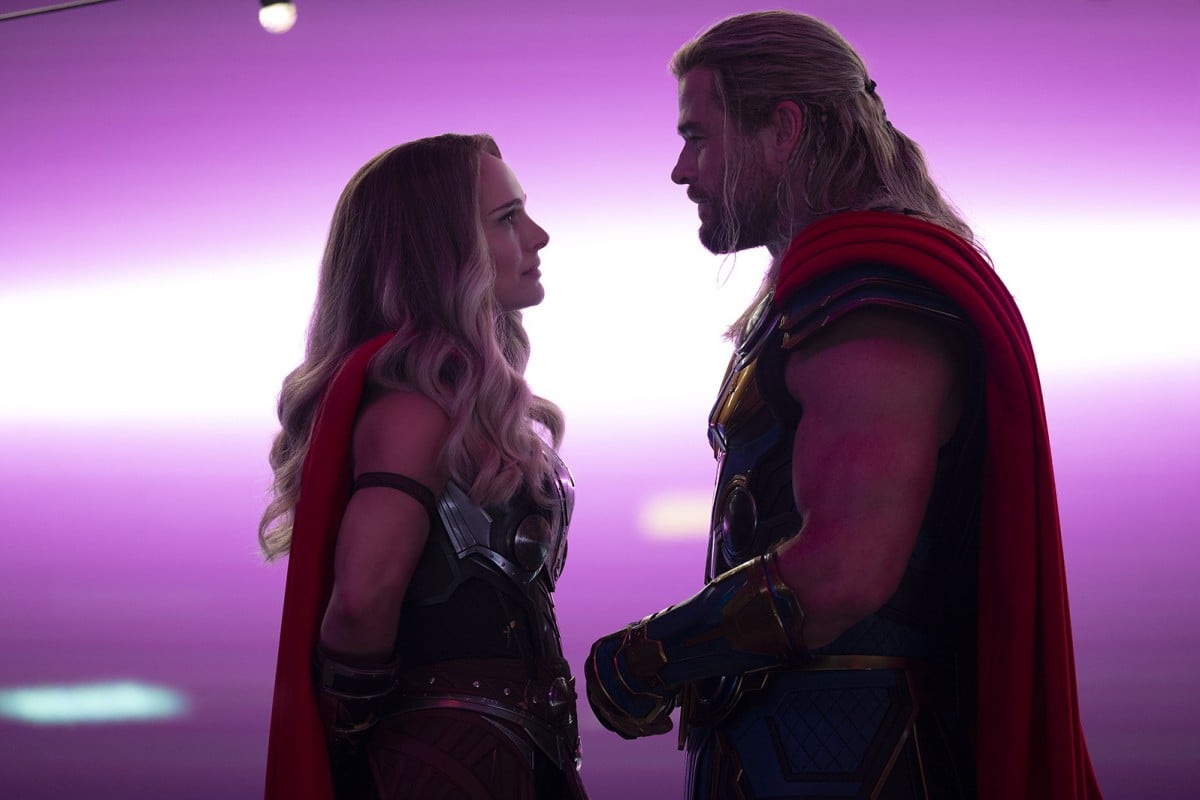 Natalie Portman and Chris Hemsworth in Marvel Studios' "Thor: Love and Thunder." Photo: TNS
Marvel fan favourite Thor has finally returned to the big screen in Thor: Love and Thunder, marking Chris Hemsworth's fourth appearance as the god in his solo film series.
The movie begins with a dramatic introduction to our antagonist, Gorr the God Butcher (Christian Bale). The film opens with Gorr and his daughter, Love, struggling to survive in a barren desert. He prays to his god, Rapu, for help, but his prayers go unanswered, and Love dies. In his grief, he hears the god-killing Necrosword calling to him from a lush oasis, where he finds Rapu. After Rapu dismisses Gorr and is nonchalant about his daughter's death, the Necrosword offers itself to Gorr, and he kills Rapu, vowing to kill all gods.
When we first see Thor, he is still working with the Guardians of the Galaxy, although it is obvious he is unhappy. When Thor learns about Gorr and his next target – New Asgard, now settled on Earth after their planet was destroyed in the previous Thor film – he knows he has to leave the Guardians and save his people.
Meanwhile, back on Earth, Jane Foster (Natalie Portman) is battling terminal cancer. She travels to New Asgard, hoping the remains of Thor's hammer, Mjolnir – which broke in Thor: Ragnarok – will be able to heal her. Due to an enchantment Thor unwittingly placed on the hammer, Mjolnir reforms and bonds itself to Jane – giving her the same powers as Thor. Jane teams up with Thor, as well as Valkyrie (Tessa Thompson), now the leader of New Asgard, and Korg (Taika Waititi) to defeat Gorr and save Asgard.
A dream come true for superhero super fan Iman Vellani, star of Disney+ series Ms Marvel
Director Taika Waititi (What We Do in the Shadows, Jojo Rabbit) returns after directing Thor: Ragnarok in 2018, continuing with his same unique and creative style, which infuses bits of comedy into dramatic films. However, some of the humour feels forced and unauthentic; though Hemsworth's delivery is packed with its usual charm and charisma, it lacks a familiar, natural comedic effect.
Furthermore, Thor's quick departure from the Guardians of the Galaxy felt rushed, considering the relationship he had developed with the characters by the end of Avengers: Endgame.
New Zealand director Taika Waititi poses for a photo with his daughters Matewa Kiritapu and Te Hinekahu at the premiere of "Thor: Love and Thunder" in Sydney, Australia on June 27, 2022. Photo: AP
Valkyrie's lack of screen time and character development was also a disappointment, especially since she was left to guide New Asgard at the end of Ragnarok; it certainly seems like a role that deserves more screen time.
However, one great thing about this film is the gorgeous graphics. From the beautiful opulence of Omnipotence City, a planet of gods, to the gloomy environment of the shadow realm, the film perfectly captures the world Thor lives in and makes you feel like you're really there.
Meet Miss America: 5 facts about Xochitl Gomez, the teen travelling the multiverse in Marvel's Doctor Strange 2
Another thing that stands out is Christian Bale's phenomenal portrayal of Gorr. His acting is spot on and he makes the character unique yet creepy – you can even empathise with him at times, considering he set off on his mission after a god dismissed his daughter's death.
In spite of its lack of a clear plot, there are still things to look forward to about the film. Though it doesn't live up to its high expectations, it's still fun and goofy, and should definitely be on your watch list.
Sign up for the YP Teachers Newsletter
Get updates for teachers sent directly to your inbox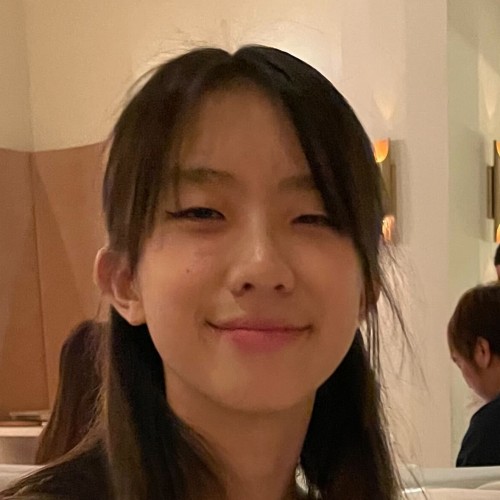 Gabriella Yeung
Hi, I'm Gabby. I am currently a sophomore at Singapore American School. Some things I like doing are taking hikes with my dog, Jessy, and going wakeboarding with my friends.
Sign up for YP Weekly
Get updates sent directly to your inbox