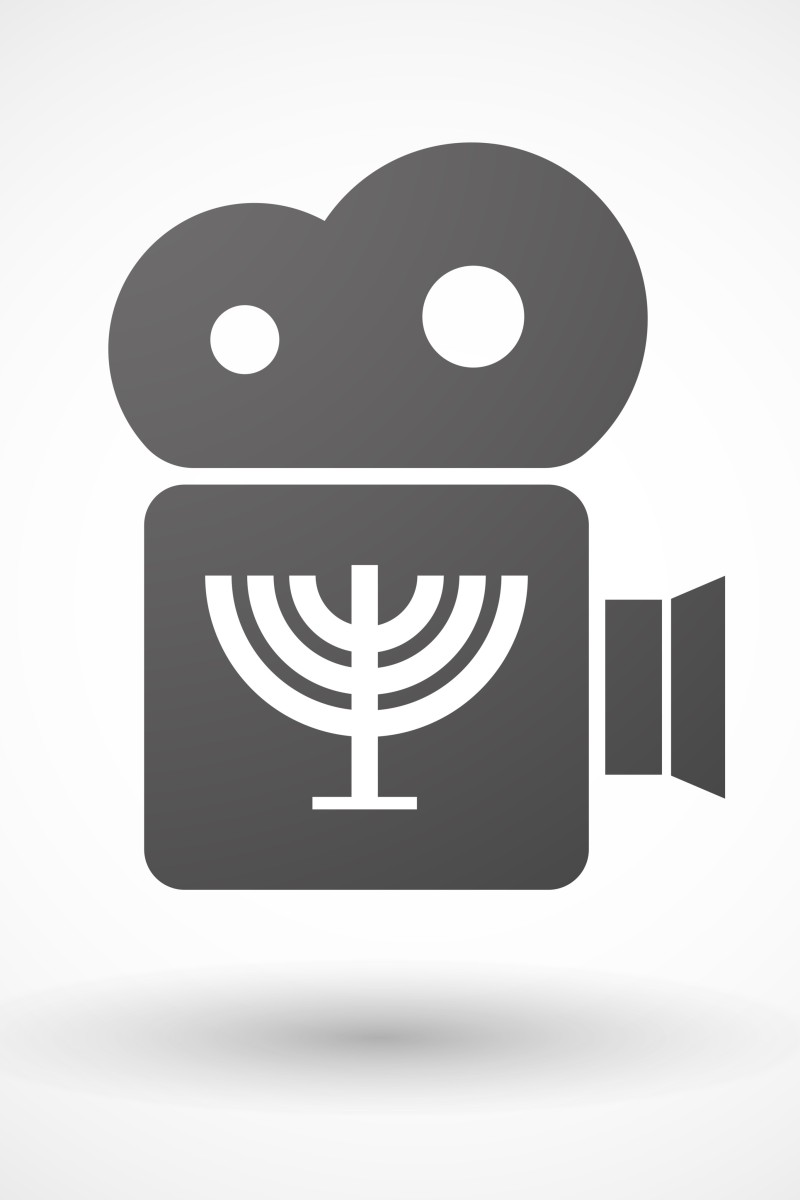 From 'Menorah in the Middle' to 'Eight Crazy Nights', here are 8 Hanukkah movies to watch this year
Hallmark's latest Hanukkah romcom, Hanukkah on Rye, stars Yael Grobglas and Jeremy Jordan

Although it is disliked by critics, Adam Sandler's musical comedy Eight Crazy Nights is a classic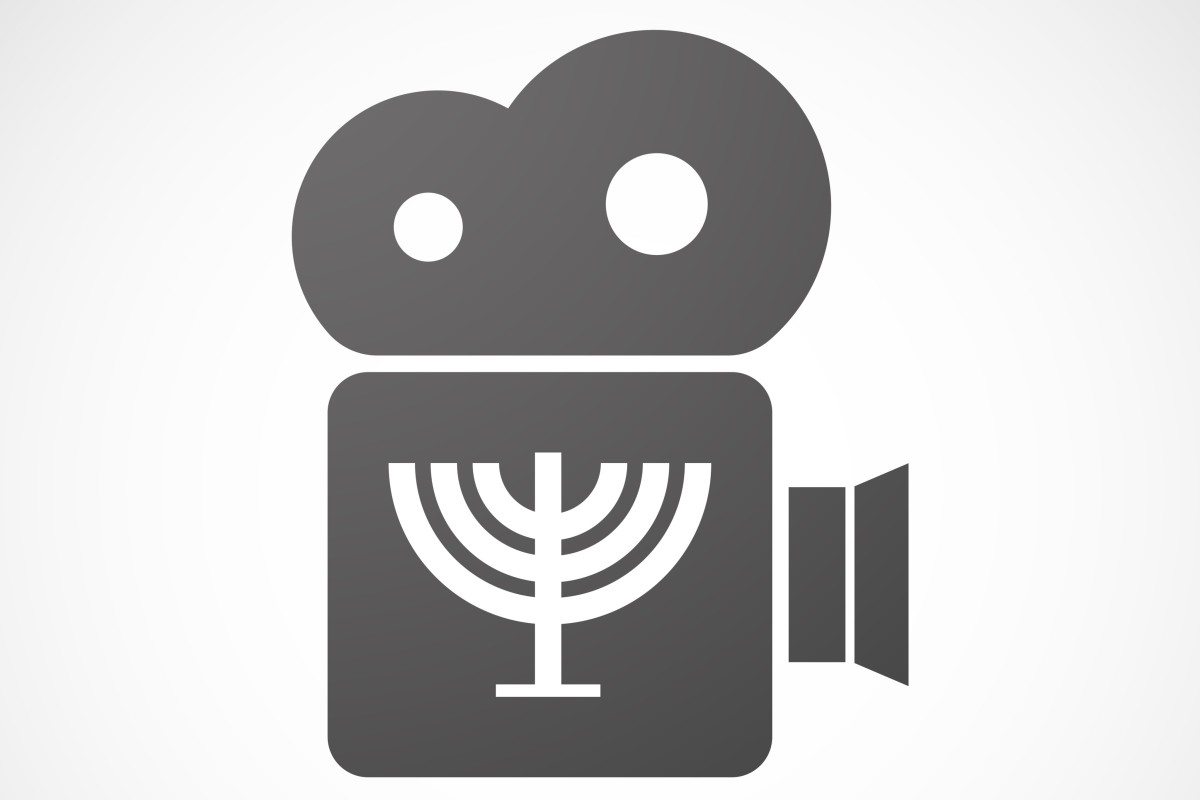 The eight-day holiday celebrates the miracle of oil – and involves lots of delicious fried foods. Photo: Shutterstock
This year, Hanukkah started on December 18 and will end on December 26. The Jewish festival of lights is a time for observers to gather with family and honour a miracle that happened long ago.
The Macabee soldiers, led by Judah, defeated the Syrian Greek army, reclaimed the Holy Temple in Jerusalem, and rededicated it to their God. The amount of oil they had should only have been able to ignite the temple light for one night, but the light continued burning for eight days.
The holiday is marked by the lighting of the menorah – a nine-point candelabra with a new flame ignited each night – along with other prayers and traditions.
Most holiday films in Hollywood centre around Christian celebrations, such as Christmas, but here is a list of eight films about this Jewish festival.
Sarah (Lucy DeVito) brings her new fiancé Chad (Cristian de la Fuente) to her hometown for Hanukkah, where her family owns a bakery. Their plans go awry when Sarah's father has a heart attack, and she discovers that the family business is on the verge of closing due to its financial woes. As she teams up with her old friend Ben (Jonah Platt) to save the bakery, Sarah makes new discoveries about the people closest to her.
Watch it on Hulu.
Hallmark released a Hanukkah romcom this year about two competing Jewish deli owners who fall in love.
As a Hanukkah gift from each of their grandmothers, Molly (Yael Grobglas) and Jacob (Jeremy Jordan) are signed up for an old-fashioned matchmaking service in which they communicate only through anonymous letters. The catch? Molly's family owns the beloved Jewish deli Gilbert's on New York City's Lower East Side, and Jacob's family is about to open their competing Zimmer's deli on the same block. Their budding romance is soon complicated when their true identities are revealed.
Watch it on the Hallmark Channel.
3.
Eight Gifts of Hanukkah
Released in 2021, this was Hallmark's first-ever purely Hanukkah film.
Inbar Lavi stars as Sara Levin, a newly single optometrist re-entering the dating world. She juggles several suitors while her childhood best friend Daniel Myers (Jake Epstein) secretly pines for her. On each night of Hanukkah, a thoughtful gift appears on Sara's doorstep from a secret admirer.
Watch it on the Hallmark Channel.
A rag-tag team of young Jewish basketball players recruits a former college basketball star to act as their own Judah Macabee to help them win their tournament during Hanukkah.
Watch it on Disney+.
5.
Love, Lights, Hanukkah!
Mia Kirshner stars as Christina, a restaurant owner who discovers her Jewish ancestry through a DNA test and connects with her new-found Jewish family, the Bermans, over Hanukkah. There's also the matter of David (Ben Savage), a restaurant critic who gave Christina's lasagne a less-than-enthusiastic review but is a fixture at the Bermans' Hanukkah gatherings as a family friend.
Watch it on the Hallmark Channel or Amazon Prime Video.
Brooke (Brittany Bristow) is dumped by her boyfriend right before the holidays, and friends convince her to bring home an actor named Joel (Matt Cohen) to pretend to be her boyfriend, instead. There's just one catch – Joel is Jewish, and his lack of Christmas knowledge threatens to expose the ruse.
Watch it on the Hallmark Channel.
Why Jewish refugees endured torrid times in Hong Kong during World War II
Two rival coworkers, Rebecca and Chris, are forced to plan the company holiday party together while competing for the same promotion.
Watch it on the Hallmark Channel.
This Adam Sandler film is an animated musical comedy inspired by his famous "Hanukkah Song" performed on SNL.
Davey Stone (voiced by Sandler) is sentenced to court-mandated community service with a youth basketball league, supervised by a referee Whitey Duvall (also voiced by Sandler). He has until the end of Hanukkah to improve his ways, or face jail time.
Watch it on Amazon Prime Video.
Sign up for the YP Teachers Newsletter
Get updates for teachers sent directly to your inbox
Sign up for YP Weekly
Get updates sent directly to your inbox