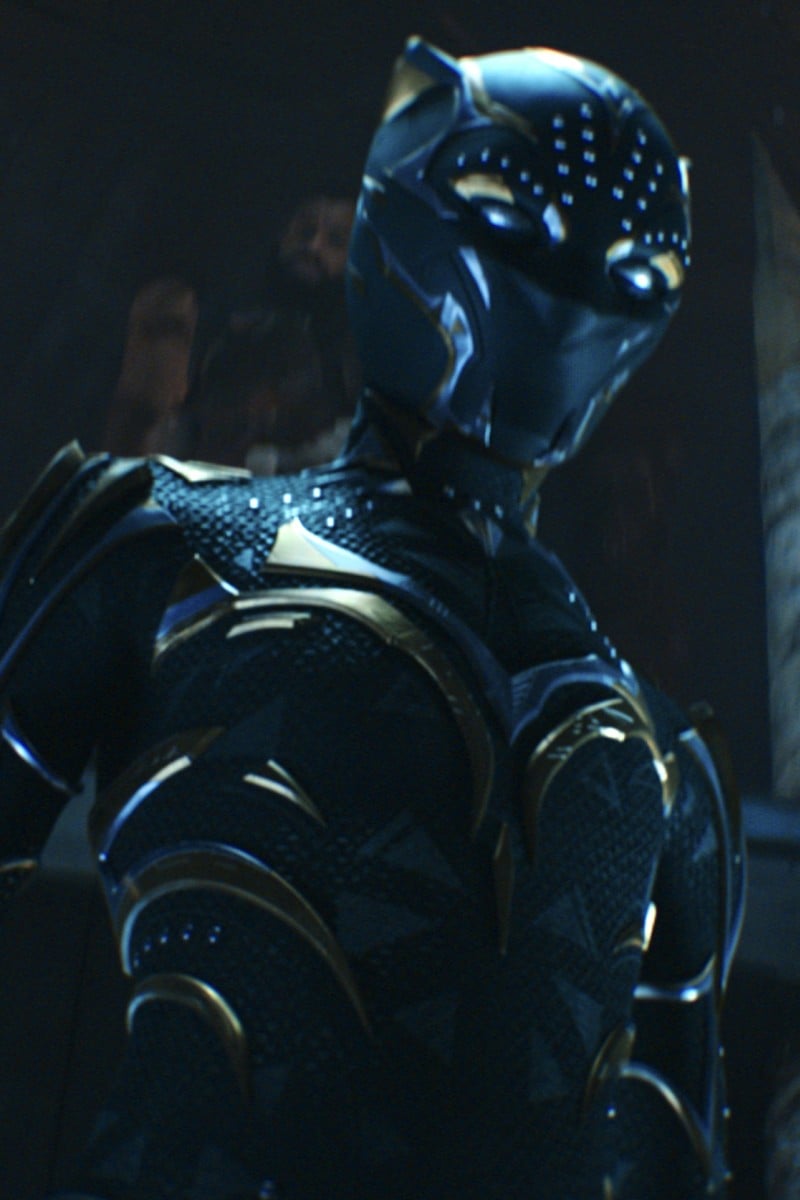 Best of 2022: 11 films we loved this year, from 'Top Gun: Maverick' to 'Black Panther: Wakanda Forever'
Chinny Kwok
Teresa Kwok
Junior reporter Valerie Chiu
Elisha Malgani
Elson Tan
Emily Cen
Millie Bobby Brown shines in 'Enola Holmes 2' on Netflix, while Pixar's 'Turning Red' is a fun coming-of-age story

'Everything Everywhere All At Once' is a must-watch sci-fi, comedy-drama starring Michelle Yeoh
Chinny Kwok
Teresa Kwok
Junior reporter Valerie Chiu
Elisha Malgani
Elson Tan
Emily Cen
|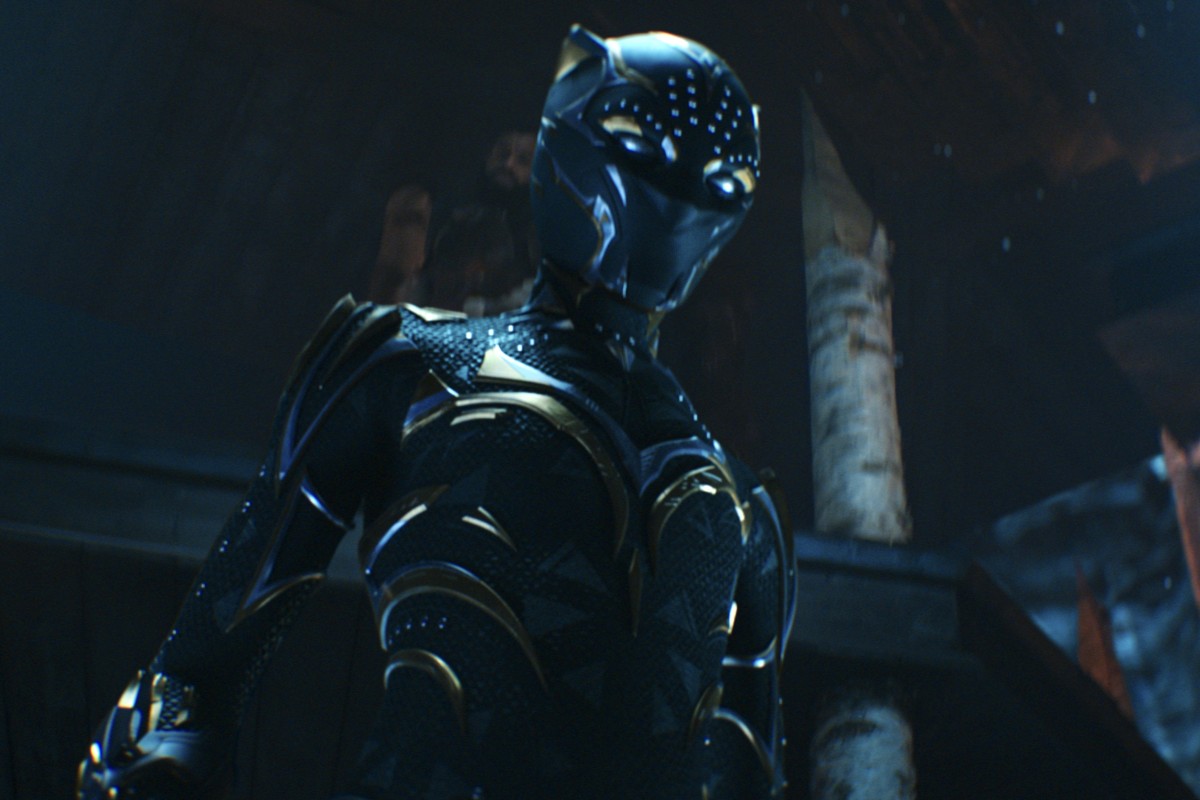 A scene from "Black Panther: Wakanda Forever," which YP readers nominated as one of the best films of 2022. Photo: Marvel Studios via AP
2022 was an exciting year for film-goers, many of whom returned to the cinema for the first time since the start of the Covid-19 pandemic, thanks to a handful of long-awaited blockbusters such as Top Gun: Maverick and Marvel sequels Black Panther: Wakanda Forever and Doctor Strange in the Multiverse of Madness.
Aside from these much-anticipated sequels, filmmakers worldwide have also given us some fantastic, heart-warming stories tackling relationships, women's empowerment, and growing up.
Check out some of our readers' picks for the best films of the year.
Hong Kong news wrap-up 2022: fifth wave of coronavirus, capsized Jumbo Floating Restaurant, and more
This film contains explicit content and is not suitable for young audiences.
Scottish director Charlotte Wells highlights father-daughter relationships in her first feature, the award-winning Aftersun.
The film showcases the relationship between Callum (Paul Mescal), a young father on vacation in Turkey with his 11-year-old daughter, Sophie (Frankie Corio), in the late 90s.
The duo is celebrating Callum's 31st birthday. But, being a young dad, Callum experiences anxiety and depression that he tries to hide from Sophie, a perceptive girl going through adolescence. Years later, Sophie – now the same age as her father was went they went on their holiday – watches videos of their vacation, taking a nostalgic look at these bittersweet moments.
The movie shows the struggles the two have connecting and one of the rare moments of joy they have together, dancing to the song Under Pressure. The 80s tune from Freddie Mercury and David Bowie allows them to forget everything in their lives and enjoy the present.
2.
Black Panther: Wakanda Forever
A sequel to 2018's Black Panther, Wakanda Forever pays tribute to the late T'Challa (Chadwick Boseman) and tells the story of the strong women in Wakanda picking up the pieces after his death.
After the loss of the Black Panther, Wakanda is under international pressure to share its vibranium – a powerful metal that can store, absorb and release large amounts of kinetic energy. Queen Ramonda (Angela Bassett) implores Princess Shuri (Letitia Wright) to produce a new Black Panther to protect Wakanda. The country faces threats from powerful nations who want to steal the precious metal as well as the underwater world of Namor, who believes Wakanda to be responsible for an invasion of its kingdom.
One of the few Marvel films with Black women as the lead, the film is an emotional tribute to Boseman and passes on the helm to a new generation of defenders of Wakanda.
The 15 best Cantopop songs of 2022: Hong Kong's music scene has been buzzing with energy this year
3.
Doctor Strange in the Multiverse of Madness
This sequel to Doctor Strange (2016) is a thrilling adventure through the multiverse featuring Doctor Strange (Benedict Cumberbatch), Wong (Benedict Wong) and Wanda Maximoff (Elizabeth Olsen) and introduces America Chavez (Xochitl Gomez), a teen who has the power to travel through the multiverse.
2021's Spider-Man: No Way Home previously opened the doors to the multiverse after Spider-Man (Tom Holland) and Doctor Strange attempted to erase people's memories after learning Spiderman's true identity.
There have been many debates about the existence of a multiverse. The film examines the theory and delves into the horrors of the multiverse and its consequences.
Enola Holmes is back with a new adventure as she starts a detective agency in London, following her journey to find her missing mother in the sequel to the 2020 film.
But Enola (Millie Bobby Brown), the teenage sister of famous detective Sherlock Holmes (Henry Cavill), struggles to step out of her brother's shadow and find her own clients – at least until a poor match factory girl named Bessie (Serrana Su-Ling Bliss) hires her to find her missing sister. This sends Enola on a thrilling adventure to solve a mystery that threatens the entire country.
This two-hour action-packed detective story is a great watch, filled with unforgettable messages about equality.
The 15 best K-pop songs of 2022: from rookies NewJeans and Le Sserafim to solo artists Jin and Nayeon
5.
Everything Everywhere All At Once
This film contains explicit content and is not suitable for young audiences.
Everything Everywhere All At Once is a must-watch sci-fi, comedy-drama film written and directed by Daniel Kwan and Daniel Scheinert (collectively known as "Daniels"), the filmmaker duo behind Swiss Army Man (2016).
The movie centres on Evelyn (Michelle Yeoh), a Chinese immigrant in the US who lives a monotonous life and runs a laundromat. While being audited by the Internal Revenue Service (the US tax agency), she gets caught up in a dimension-jumping adventure to save herself, the world, and her family. The plot jumps between exploring the vastness of the universe and appreciating the simplest of human moments, keeping its grace through and through.
All in all, it's a funny, skilfully-made, and inspiring film that artfully blends action scenes and captivating dialogue.
6.
Glass Onion: A Knives Out Mystery
Some material may be inappropriate for children under 13.
Knives Out 2 is the sequel to 2019's Knives Out, directed by Rian Johnson, who also made Star Wars: The Last Jedi.
Edward Norton stars as Miles Bron, an eccentric tech billionaire who invites his close friends, including model Birdie Jay (Kate Hudson) and Twitch Streamer Duke Cody (Dave Baustita), to spend a weekend on his private island in Greece in March 2020, at the start of the Covid-19 pandemic.
Detective Benoit Blanc (Daniel Craig), depressed and spending all his time in the bathtub, is elated when he receives an invitation to the event – even though he's never met Bron. Just as the group is about to board the yacht to take them to the island, one final guest arrives: Andi Brand (Janelle Monae), Miles' former business partner, who was recently kicked out of her company after a lengthy court battle and who had sent the group a mysterious email just a few days before. What is she doing there? What influence does Bron hold over his guests? It's a mystery only Blanc can solve.
What headline? 'Gaslighting' is Merriam-Webster's word of 2022
The Adam Project is a heartwarming sci-fi film that explores how time-travelling pilot Adam Reed (Ryan Reynolds) partners up with his 12-year-old self to save the future by undoing the concept of time travel after accidentally crash-landing in 2022.
The Adam Project has an exciting plot with plenty of action scenes and emotional weight. It has a good balance of funny escapism and warm conversations and utilises special effects to showcase the hops through various timelines, which are easy to follow.
In The Gray Man, inspired by the novel by Mark Greaney, the directors of Avengers: Endgame take us on a global chase jam-packed with risk, betrayal, and thrilling gunfights.
The movie follows CIA agent Sierra Six (Ryan Gosling), who accidentally uncovers agency secrets during a mission and becomes the target of a former CIA agent, the sociopathic mercenary Lloyd Hansen (Chris Evans).
In addition to being filled with action sequences, the movie presents the protagonist with a series of moral choices. It shows both sides of a man who can obliterate a police force with nothing but a pistol yet is also a caring father figure to his niece.
This film contains explicit content and is not suitable for young audiences.
Teddy Jackson (Kevin Hart) just wants to go on vacation with his wife. But one small mistake causes him to be mistaken for the infamous hitman known as The Man from Toronto (Woody Harrelson), who drags him all over the world on a mission to stop a would-be dictator from assuming power in Venezuela.
Directed by Patrick Hughes, who also did the 2021 American action-comedy Hitman's Wife's Bodyguard, the film is filled with numerous jokes about romance and stereotypes and hilarious mishaps that show the social struggles of the two men.
How film and TV can help change attitudes on climate change
As the long-awaited sequel to 1986's iconic Top Gun, this emotional, action-packed movie brings a new depth to its characters.
After discovering an unsanctioned uranium enrichment plant in an unspecified country, United States Navy Captain Maverick (Tom Cruise), the lead character from the first film, is tasked with training a new group of elite students at Top Gun to fly in and destroy the plant. One of them is Rooster (Miles Teller), the son of Maverick's best friend Goose, who died in the first film.
There's clear tension between Maverick and Rooster, as Rooster blames Maverick for his father's death and for delaying his career in the military. The two must sort through their feelings while training for the deadly mission, which requires the pilots to commit to hard work, trust and teamwork – or some people may not return home.
Disney and Pixar's Turning Red is a coming-of-age story surrounding Meilin "Mei" Li, a 13-year-old Chinese-Canadian girl who transforms into a giant red panda whenever she has an enormous change in emotions.
As Pixar's first film directed solely by a woman, Domee Shi, the movie is an honest portrayal of parent-child relationships, friendship, and embracing growth and changes in life. It definitely resonates with both parents and teens alike.
Sign up for the YP Teachers Newsletter
Get updates for teachers sent directly to your inbox
Sign up for YP Weekly
Get updates sent directly to your inbox