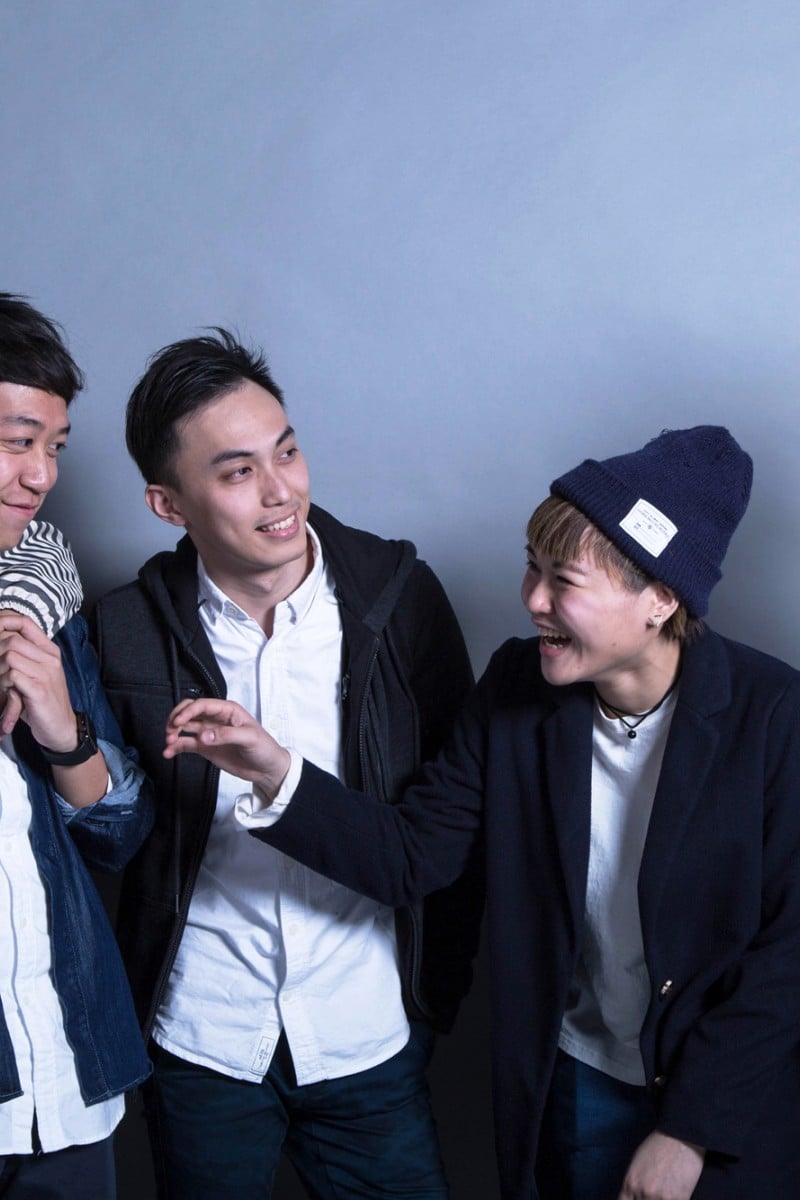 Exploring Macau and its growing music scene
There's a small, but growing music scene emerging in Macau, thanks to programmes and events like a free music festival providing a platform for local musicians to shine and express themselves musically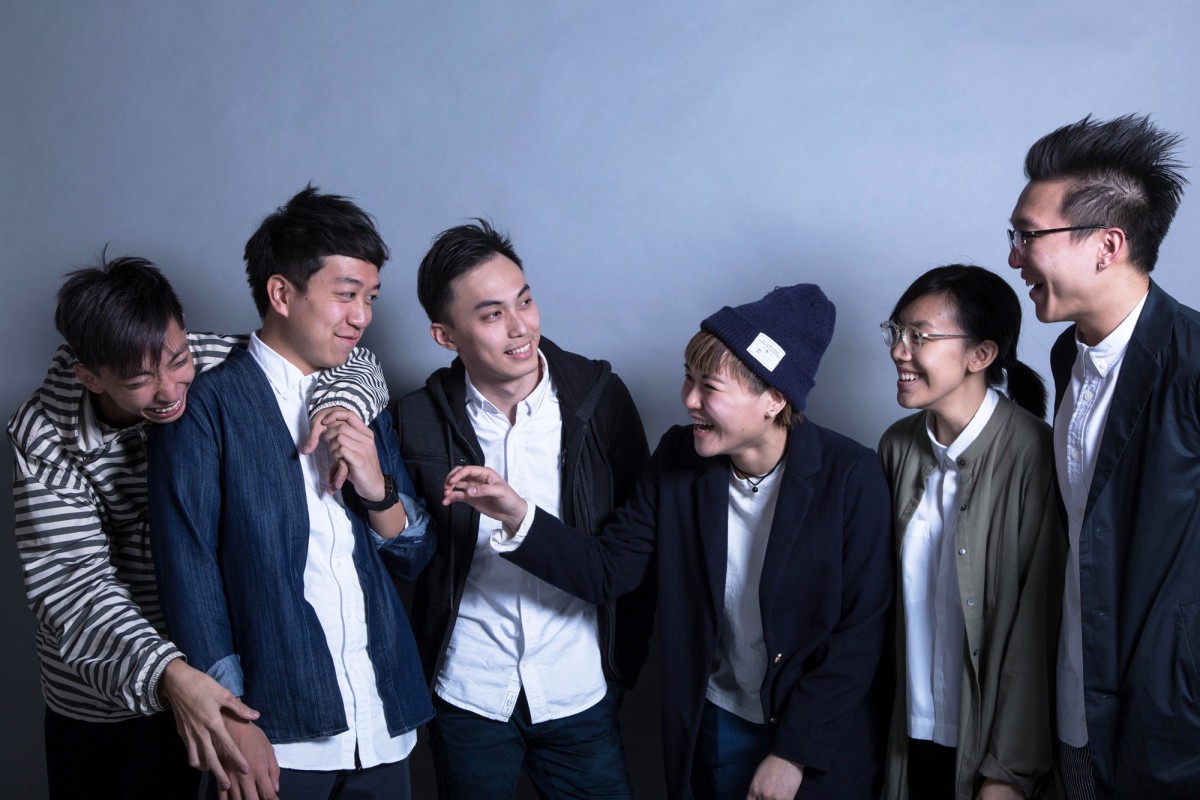 Catalyser began playing together while they were in secondary school, and performed at Hush!! in 2014. From left: Eugene Lei, Daniel Loi Ka-wai, Jason Chang Heng-ian, Iron Ian Hao-i, Ana Lam Kuan-pui, and Agostinho Jesus.
Macau isn't just the home of water parks, Portuguese egg tarts, and luxury hotels – it's also a place where a burgeoning music scene is rapidly taking root, thanks to government subsidy programmes, free concerts, and talented local bands.
On a typical weekend, Hac Sa Beach in Macau will be full of families and sunbathers looking to relax. But on one weekend of the year, melodic tunes and epic guitar riffs are added to the sun-soaked beach experience. This is the Hush!! Full Music concert, a free annual concert which has been organised by the Cultural Affairs Bureau of Macau since 2005. The concert was originally held outside the Macao Cultural Centre in the city, but due to noise issues, it was moved to its current beach location last year, and extended to two days.
"With this event, we're hoping to establish and provide a music platform for Macanese music for music lovers to enjoy," says Philip Cheang, Head of the Division of Recreational Activities of the Cultural Affairs Bureau. "However, it's not strictly for Macanese musicians as we'll invite musicians and acts from different parts of the world to perform here. We're hoping to bring people together with this platform. At the same time, we hope they'll invite our musicians to perform in their cities. With this type of exchange, we'll gain experience and grow gradually."
This year's edition of the music festival featured a diverse line-up of rock, pop and electronic musicians from Macau as well as Japan, South Korea and Hong Kong that included Jun Kung, Ellen Loo, Hanjin Tan and Supper Moment. Catalyser, a six-person Macanese band, was excited about the opportunity to play on the same stage as those acts.
"Hush!! is the top of the Macau band scene right now. It's the stage that Macanese musicians want to play on," says Iron Ian Hao-i, the band's 26-year-old lead singer. "And now that it's a two-day festival, more bands will get the chance to play on that stage."
Catalyser was formed in 2012. The band began playing together while they were in secondary school, but only became serious about it after graduating from university. They mentioned that it's common in Macau to find people who play music but don't take it too serious, as they would start a band but quickly disband after a while. Keyboardist Eugene Lei, 20, says that over the last several years, more and more secondary school students have been starting bands in Macau.
"I think it's because of the continuing education development plan from the government," adds his bandmate 28-year-old guitarist Jason Chang Heng-ian. "Every year, they'll provide a subsidy to young people ages 15 years old, for courses to learn a skill or interests like music. So it's become easier for them to learn how to play a music instrument and then form a band."
Catalyser themselves has taken advantage of a subsidy programme from the Macanese government to encourage the growth of its cultural and creative industries. They were selected as finalists for the Subsidy Programme for the Production of Original Song Albums, which provides money to a music producer to help a music act produce an original album.
"To apply, we had to put together a detailed proposal, which not every musician knows how to do correctly," says Chang. "The producer and the band has to do everything themselves – from finding a manufacturer to make the album, to learning how to put the songs onto online streaming services like KKBOX. We didn't know how to do any of that before, so we learned all about that side of the industry when we received the subsidy and put out Reflection last year."
Veteran Macanese rock band Scamper has also taken notice of the increasing number of local musicians and bands and agrees the subsidy programmes are providing good first steps. However, they also believe even more can be done to truly grow the scene. "Besides providing money, education is just as important. Music education in the schools is quite cookie-cutter," says Scamper's guitarist, Jun Mak Chi-chon. "I think they should nurture young people to listen to all types of music from a young age, rather than strictly one or two types like classical, etc."
The six-piece has been active in Macau since 2005, so they've seen how it has changed over the years. Mak says that there seems to be less of a community nowadays amongst musicians in the city as the musicians today tend to play privately amongst themselves rather than putting on shows together. While that might be an issue, there are also signs of improvement and growth.
"I think [the Macanese music scene] has slowly improved. In the past, there weren't too many music or entertainment management companies in Macau signing local acts, but I've seen several now. I think it's going to continue to become better as the quality of music has steadily improved," says lead singer Angus Chao Ka-io.
Scamper has performed at every edition of Hush!! since its inception. Chao points out that there aren't too many shows in Macau that feature indie bands, so it was important to support the ones that do. The organisers of Hush!! understand the difficulties local musicians face and look to expand the free music festival further to give home-bred musicians and bands the chance to perform and gain valuable experience and exposure.
"We have noticed that it's not easy for people to make music in Macau. Compared to many other cities, Macau is just a tiny village. If you just concentrate on the economic capabilities of a music industry here, it won't succeed," Cheang says. "So we've cast that aside and, instead, we want to focus on doing something that influences others and can have an impact. What we gain back helps our own community, just not in monetary terms. It can't be seen and is unmeasurable in terms of dollars. But we'll be happier and it can be passed from one generation to the next."
Sign up for the YP Teachers Newsletter
Get updates for teachers sent directly to your inbox
Sign up for YP Weekly
Get updates sent directly to your inbox