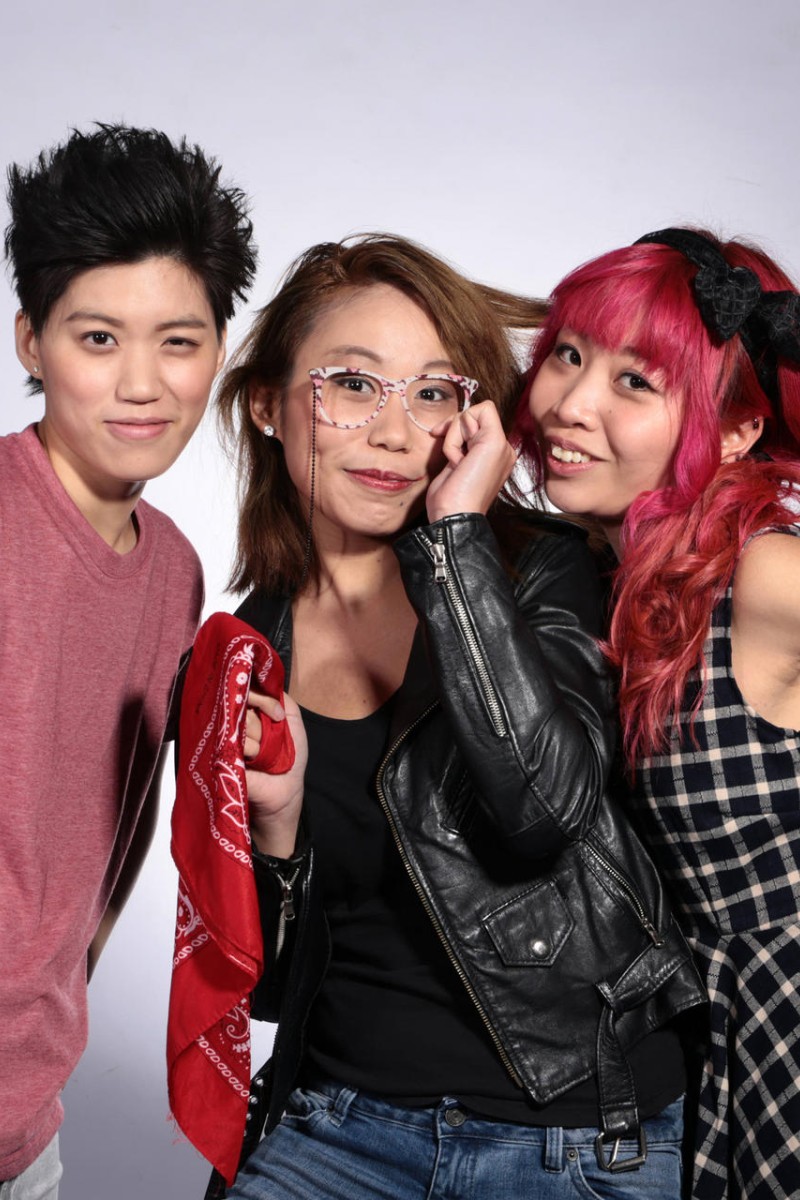 Local indie rock group After-After-Party plays it for laughs
The girls in local indie rock group After-After-Party don't take themselves or their songwriting too seriously, as Yanyan Pang explains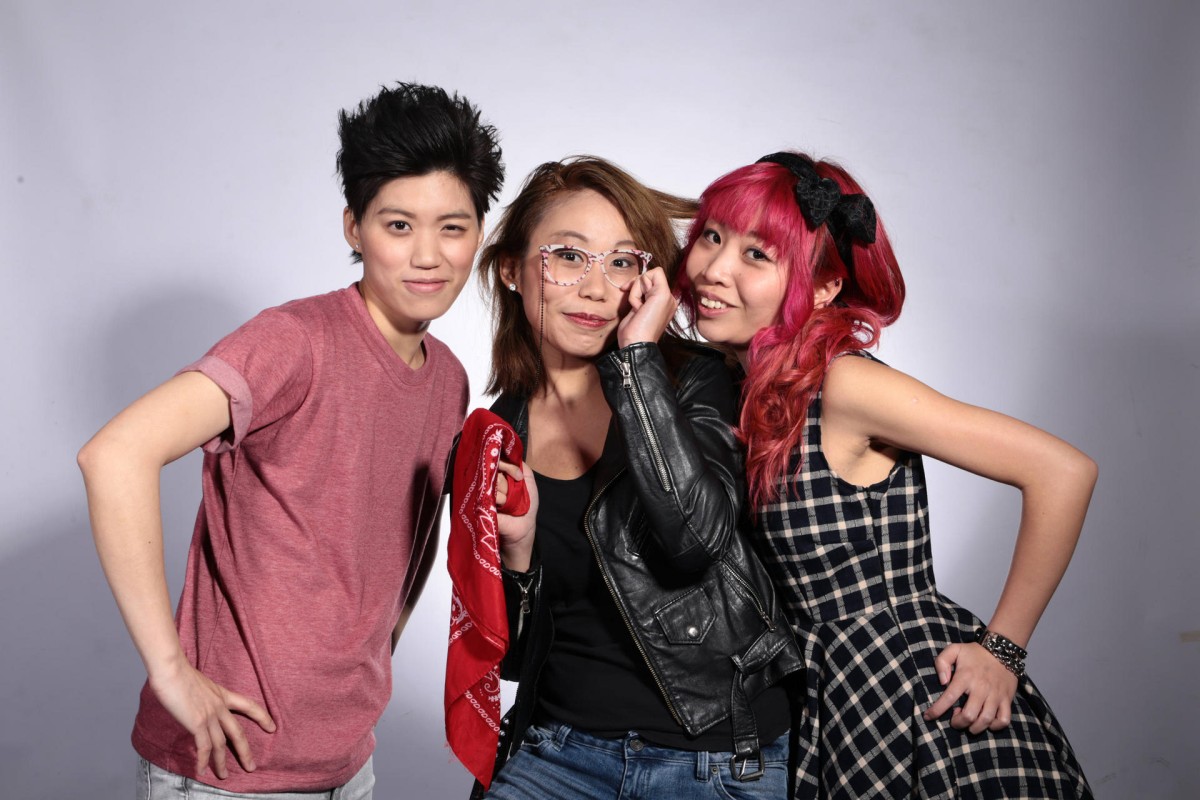 Yanyan Pang (centre) with band members Jaedyn Yu (left) and Kuro Li.
It was an awkward Christmas Day for Yanyan Pang 10 years ago, when she found herself standing on a stage at Hong Kong Park with her guitar, playing rock music to a bunch of churchgoers.
But that's what happens when you're in an indie band in Hong Kong, trying to make your mark by taking every opportunity to play. Pang had seen that the church was organising a show at the park, thought it would be cool to play there, and offered to do it for free.
"I think they chose us because they couldn't find any other band to play," Pang said. "But I've never thought it a problem that we don't get paid for shows. It's our hobby - you wouldn't expect to get paid for playing tennis for fun, right?"
Pang shared her story with Island School students at the FuturED#2 conference on Wednesday.
Pang said she fell in love with hard rock at the age of 13, when she saw a live set by American band Hole on TVB Pearl.
Hole was a female-fronted alternative group, and Pang was struck by their feminine music style.
"It wasn't so technical, but more focused on females' points of views on love and beauty. Girl bands use a lot of pink, flowers and hearts on their designs, and of course the female voice sounds very different from the male one."
The next year, Pang bought her first guitar by skipping lunches to save up her pocket money. Her parents wouldn't pay for lessons, and in the pre-YouTube era, Pang could only teach herself to play by searching for guitar tabs online.
In her first year as an English literature student at Shue Yan University, she started her first band, the all-girl punk trio Hard Candy. The band split after eight years, and Pang spent her time after work performing for groups like Chochukmo, Logo and Teenage Riot.
But she felt that most of the songs she played were too weighty for her taste. "Songs about heartbreak, songs about politics, social issues - it was just a bit too depressing. I guess it's the Hong Kong style, which is influenced by the British music scene. But if you look at music from the Philippines or Africa, everything is way more upbeat."
So a year ago, Pang joined with bassist Kuro Li and drummer Jaedyn Yu to form After-After-Party, a punk-rock band that's all about having fun. "Life sucks so let's not talk about it in our after-after-party," according to their band description on Facebook.
The songs mix playful lyrics with a simple but abrasive sound. "Do you want a cockroach on your burger?" Pang asks in Maybe Yes Maybe No.
Another piece was inspired when Pang was checking out online dating apps. She discovered that "90 per cent of the people had profile pictures that looked completely different from their real appearances".
She didn't manage to get a date in the end, but came out with Selfie 101, a four-step guide to the perfect self-portrait.
Pang writes all of her songs in English because it is easier to express herself that way. While it doesn't bring her commercial success in Hong Kong, she's been able to tour Taiwan, the Philippines, Japan and South Korea.
Singing in English has also opened up opportunities for her to collaborate with artists overseas. Once, an Italian director saw one of her songs on the internet and asked her to film a music video for them. "It ended up being one of our best music videos," she recalls.
But Pang, who works in marketing during the day, says that the most important skill for surviving in the indie music scene is self-promotion. She would go to other bands' shows to hand out flyers, stick posters everywhere and send proposals to overseas agents. "Of course I'd been rejected tonnes of times. But I comfort myself by saying that my music isn't appreciated by a lot of people because it's special."
Pang is optimistic that indie rock will soon have a bigger presence in Hong Kong.
"A decade ago young people would only listen to Canto-pop, but now a lot of them listen to the less formulaic pop songs from the West," she says. "Change is gradual, but it'll come."
Sign up for the YP Teachers Newsletter
Get updates for teachers sent directly to your inbox
Sign up for YP Weekly
Get updates sent directly to your inbox