British indie band Editors may be gloom-rockers, but their work with Oxfam shows a softer side
They may look too cool for school, but many of their songs are influenced by social problems, and a desire to make a difference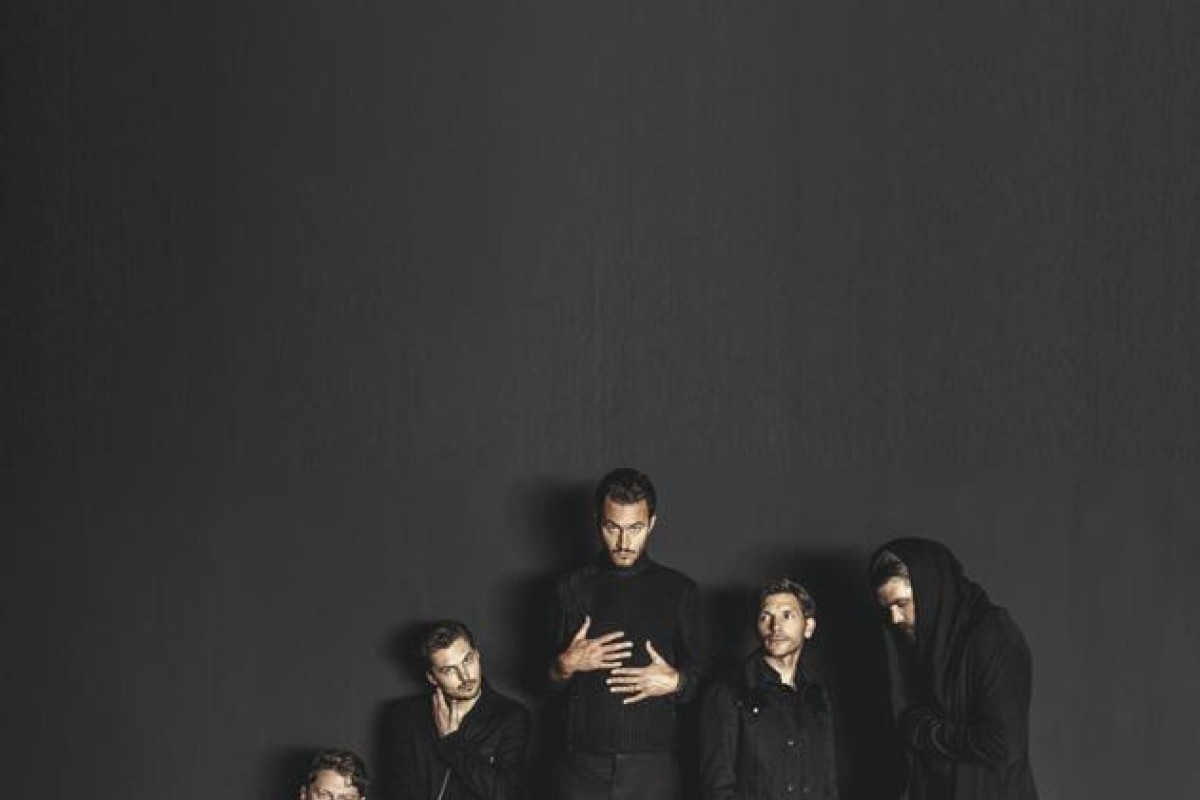 The editors are not only about music, but giving back as well.
This has been a big year for British rockers Editors, who released their sixth full-length album Violence back in March. Since then, the five-piece, who are known for their all-black attire and almost Gothic imagery, have been hitting the road hard, headlining several festivals over the summer, and have just wrapped up a hugely successful British, US and European tours to see the year out alongside the unveiling of their latest music video for the album's opening track, Cold.
Dynamic frontman Tom Smith caught up with Young Post from Poland to talk about the inspiration for their latest effort, as well as their work with poverty charity Oxfam over the past few months.
"We've had our ups and downs," said Smith, hinting at their line-up change in 2012, when founding member Chris Urbanowicz left the band, to be replaced by Justin Lockey on guitar and Elliot Williams on keys.
Pop-rockers Against the Current chat about their growth from YouTube cover band to headlining their 'Past Lives' World Tour
"We questioned ourselves, we questioned why we were doing it, if we wanted to do it, and if we could still do it." Smith, who often starts the songwriting process with an idea before sharing it with the rest of the band, emphasised that their longevity as a band is crucially down to pushing themselves in terms of creativity.
"We need to have that adrenaline, and that excitement when we're creating together. When it's going well, and you feel the energy in the room, you collectively rise, and understand what you're trying to do – and that's magic! It's addictive, and I think that's the feeling we've continued to try and change."
Most of Editors' previous albums have a lyrical thread running through the songs, and Violence is no different. But the singer said he often doesn't realise what that theme is until the album starts to take shape in the studio.
"It dawned on me that so many of these songs focus or acknowledge a hunger for human connection," said Smith. "The violence [of the album title] refers to what goes on in the news and in the wider world; the way that we consume news, and the way we are bombarded by it these days in itself is violent.
"It's non-stop, and the characters in these songs were either shutting a curtain, or turning the television off and focusing on human connection as an escape from that."
However, Smith and co haven't shut themselves off from these issues, and have been using their popularity to raise awareness. For the last few years, they've had Oxfam stalls at their shows, and have played small gigs to draw attention to the poverty issues. The band has also accompanied the charity to refugee camps in Greece and Serbia.
Wolf Alice on winning the Mercury Prize, defying non-believers, and how friendship is key to their chemistry
"Oxfam are doing an incredible job in what seems like an impossible task," said Smith, who's clearly frustrated by the global refugee situation.
"I learned it's the countries that are developing, or like Greece, are economically struggling, who are helping and housing the most refugees – whereas 'first-world' countries, who have the most, are doing the least to help. It's disgraceful."
The Greek camp, which was temporarily housing around 100 migrants, has been up and running for over a year and mainly consists of young men, waiting on the outcome of their asylum status, which Smith said can take several months.
"Their lives were on hold, suspended in time, waiting to hear about loved ones whose journeys took other paths. The town welcomed the migrants with open arms, donated clothes and food to the camp to aid them in their stay, and I found myself wondering if this would be the same in a comparably smallish town in the UK, and I honestly don't know," he said. But seeing the situation first-hand has spurred Smith and the band to continue doing what they can to help.
"If they asked us to visit another camp, then of course we would!"