HK youth rock band Popcorn Virus on how music gives them direction in life, and spreading positivity
From the classroom to the stage, the bandmates tell us how they survived graduating from high school, and facing the realities of growing up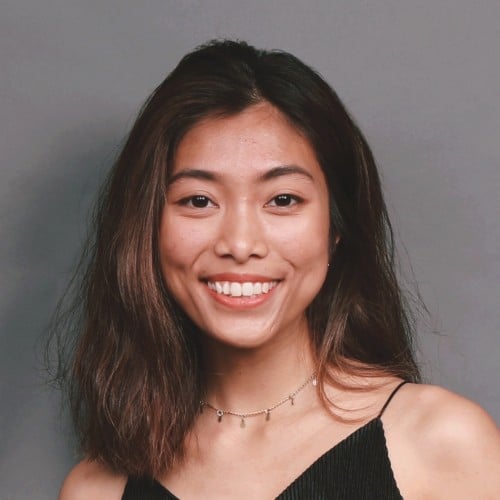 Joanne joined the Post in 2018. She majored in English Literature for her first degree and has a master's degree in Journalism.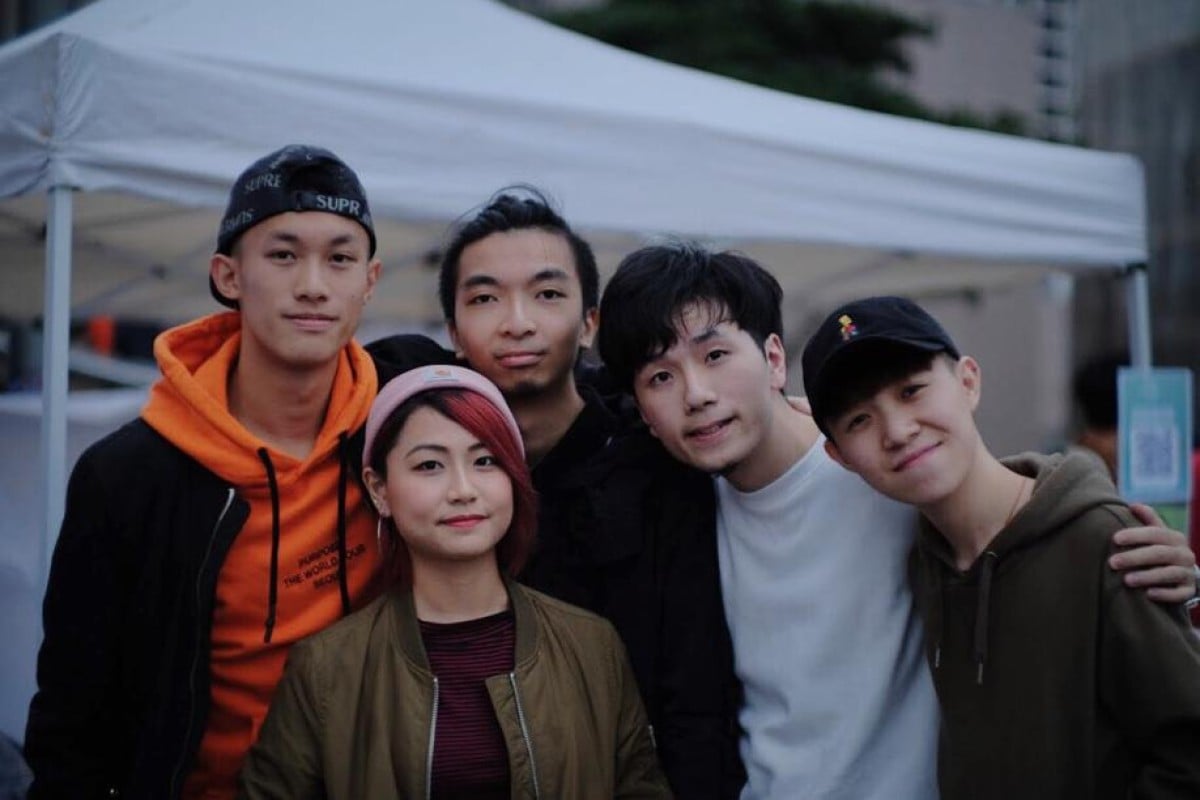 Members of local band Popcorn Virus have known each other since secondary school. (From left) Adrian Yuen Wang-ho, Nicky Jon Ching-ki, Chris Wong Sik-to, Samson Poon Tsz-kin and Wong Chung-kuen.
Standing on stage, accompanied by her bandmates, Nicky Jon Ching-ki closed her eyes and began to sing. It was a song she and the rest of the group had written themselves. Suddenly, the venue came to life.
Local youth band Popcorn Virus formed three years ago when Jon, the band's lead vocalist, and drummer Adrian Yuen Wang-ho, were still classmates at Homantin Government Secondary School.
At that time, they had no long-term plan, just an idea to round up some classmates who played instruments and form a band. The goal was simply to have fun, and maybe make some good music along the way.
Local student band Popcorn Virus takes third place at Hong Kong Asia Pacific Youth Band Sound Competition
Two years later, and with a switch in one or two members, the five-person band have done more than that.
Earlier this month, they had their first taste of success when they came third at the annual Hong Kong Asia-Pacific Youth Band Sound Competition (Hong Kong regional category), organised by Hong Kong Federation of Youth Groups (HKFYG).
"If I weren't in this band, my life would be a lot duller," guitarist Samson Poon Tsz-kin tells Young Post. "I would have such a boring life, just doing homework and rushing school projects all the time to meet the deadlines."
Poon adds that he would have fewer goals to work towards if it weren't for the regular band practices that help him recharge for the week ahead. "Playing music helps me stay driven in my studies and other aspects of my life as well."
Asyndeton's Benjamin Man and Dixie Lynne on meeting at KGV's Lion Rock Festival, Clockenflap, and how they help each other
Keyboardist Wong Chung-kuen agrees, admitting that before he was part of the band, he didn't have any long-term life goals. He took up hobbies, only to quickly drop them for something new.
"It wasn't until I joined the band that I found myself constantly eager to strive to improve," the 20-year-old keyboard player says. "On top of that, I've also got a new family here. I was having relationship problems a year ago, and my band got me through it."
Bassist Chris Wong Sik-to believes being in the band helped him to come out of his shell. In secondary school, he was extremely introverted, with very few friends. Thanks to the band, he is able to connect with new people all the time.
Hong Kong band Sagas talk Pixar's Up, and how they tell stories through their music
With so much enthusiasm, Popcorn Virus are clearly living up their name, which they say reflects their aim to spread positivity.
But staying committed to one another hasn't always been easy, especially after the group finished secondary school two years ago. Jon began working full time, while some of the others went onto higher education. This didn't leave much time for band practise, and the group struggled to adapt.
"Sometimes we have band practice until 1am, and the next day we'll have to attend a class at 8:30am. It is tiring," admits 19-year-old Yuen.
While many of the band's members are trying to juggle studying and part-time work with band practice, Jon is facing other challenges. "My family doesn't like me focusing all my efforts on singing," she admits. "I know some people believe studying is the only way to succeed in life, but I just can't agree.
Against the Current on their growth from YouTube cover band to headlining their own tour
"I love singing so much and being a singer has been my dream for the longest time ever," says the 20-year-old, who is determined to turn her passion into a lifelong career.
Ultimately, the group care too much about one another and the music they make to give up now. "We've all realised that being here in the band is not just a random hobby but an integral part of our lives," says Yuen.
Whatever else has changed, Popcorn Virus are doing what they've always set out to do: spread positivity, and make good music.
Edited by Charlotte Ames-Ettridge
Sign up the YP Teachers Newsletter
Get updates for teachers direct to your inbox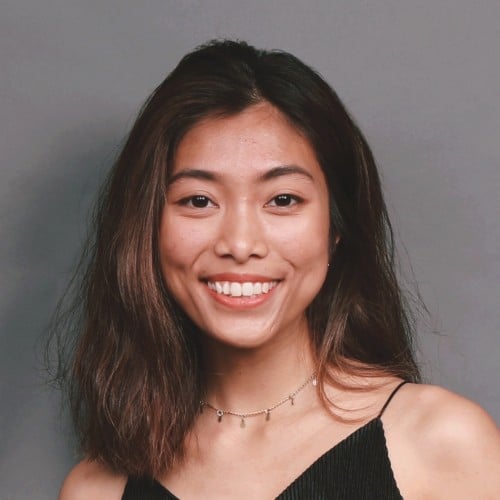 Joanne joined the Post in 2018. She majored in English Literature for her first degree and has a master's degree in Journalism.
Subscribe to YP Weekly
Get updates direct to your inbox