Travis' Dougie Payne on HK, Clockenflap, and his favourite city in the world
Scottish rockers Travis stops for a chat as they celebrate their new album, Everything At Once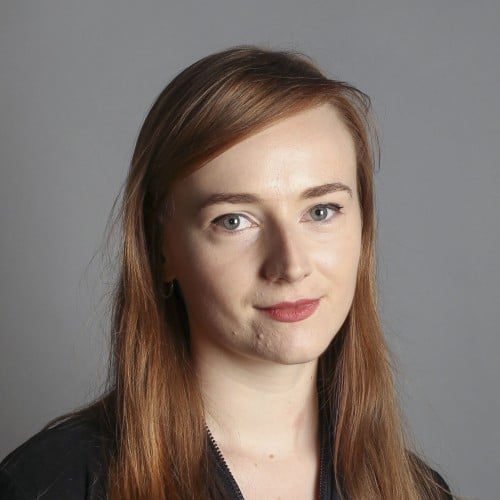 Lauren James joined SCMP as part of the Young Post team in 2015, before moving to the Culture desk in 2017. Originally from the UK, she enjoys writing about arts and entertainment, environmental issues, health and fitness, technology and food. She is an avid gig-goer and passionate about Hong Kong's music scene.
Travis from left: singer/guitarist Fran Healy, bassist Dougie Payne, drummer Neil Primrose and guitarist Andy Dunlop.
Travis may be best known for the moody indie rock they played in the nineties, but their new album is upbeat, funky and pop-infused. The very cheerful bassist Dougie Payne took time out from preparing for the upcoming tour to talk to Young Post.
Hey Dougie, where are you now?
I'm in Glasgow, packing a bag to go to London to do some radio shows and acoustic sessions. I'm also building a stage set for our tour. It'll be quite visually fascinating.
What was your impression of Hong Kong when you played Clockenflap in 2014?
I loved it! I thought it was really beautiful and the people were fantastic. That was a really special show for us. To get that reception from such a big crowd was unbelievable. Before we went on, the promoter told us about the Umbrella Movement, so it was very moving when everybody put their umbrellas up for Why Does It Always Rain On Me.
Your new album was recorded in Berlin, but you wrote the title track in New York. How did NYC influence your songwriting? Did it affect your lyric choices?
New York is my favourite place; it has a real groove to it. I wanted the song to sound like a cool guy walking around Manhattan. The incessant layers of synths are more to do with the electrical, crackling energy of New York. I had the first lines and the melody quickly, but couldn't get the lyrics for ages. At art school, we were told if you're making something and there's a problem with it, make the problem the feature. Once I'd done that, the lyrics came within a day.
The video for
Everything At Once
— where you're all on a giant swing – looks so fun. Who's idea was that?
That was Fran [Healy, singer]. He has a habit of putting himself in precarious situations. Maybe he's punishing himself for something. It was a lot of fun, but we had to do that swing six times. The guy that ran the place said even he hadn't done it that many times in a row before!
It's a fairly short album; does that mean it was a quick and easy recording process too?
No, the length of a song doesn't really dictate how easy or difficult it is to record. Though with this record, we wanted to write short songs so we wouldn't have to then make radio edits. With previous records, like Where You Stand, after we'd spent months, weeks recording and writing and getting it perfect, we took the singles to radio stations and they were like, "Great! But you have to take a minute and a half off it." And that's really hard when you've spent all this time getting the songs exactly as you feel they should be, to then have to start chopping. That's why, on this record, we made the editing process part of the writing process. We've already trimmed the fat.
Do you think you'll extend the songs for the live shows?
No! We will keep them short and snappy. The good thing about a record filled with short songs is that we can play pretty much the whole thing and still have time for more than an hour of hits. It's kind of the best of both worlds for us and the crowd.
Which of the new songs are you most excited about playing live?
All of them! Animals is a particular favourite of mine. We've already played it a couple of times and it's gone down really well. It's slightly glammy, slightly rocky, slightly David Bowie. That could all change though.
Surely all the fans want to know if the
Magnificent Time
dance moves will make an appearance during the live tour?
[Laughs] Well that's not really down to us! We can't dance because we'll be too busy playing, so that's down to the crowds. If crowds want to dance, we'll hand out the instructions on leaflets. We did a show in Japan not long ago and quite a lot of the crowd were doing the dance, so hopefully that will continue.
As an artist who was performing before the internet, how do you think technology has affected the music experience?
That's a really great question! It's really interesting. It's more profound than just music. When you do interviews after finishing the record, [that's when] you work out what it's about. We don't go about making an album with an overarching theme. We just go song by song.
Through interviews, you work out that certain songs have certain things in common. With this record, we realised that by accident we'd made four songs that have the same theme: 3 Miles High, Everything At Once, Animals and Paralysed. At this point in human development, when we're allegedly more connected than we've ever been, we're actually more disconnected from each other than ever before because everybody is presenting an idealised version of themselves on social media. It's all these fictional people that are talking to one another. None of the real stuff in life is being talked about.
There's a great disconnect between what people are presenting and who they actually are and what they're feeling. I think that leads to a feeling of alienation – from each other and from yourself. That seems to be coming through in the record through those songs. It's more about how technology has affected people, than music. It's not finger wagging or preaching. It's just saying "have you ever noticed this? Is this weird? Are we living in very strange times?"
If you could choose one thing to happen to the band in the next year, what would that be?
Wow, that's a really interesting question! I would really like this record to get out to as many people as possible. I think it's a good record. It's a record we're really proud of and the songs are pop songs – they're accessible – but they also have emotional and lyrical weight to them, which I think a lot of music doesn't have at the moment. I think a lot of music is made by a committee – 10 songwriters sitting in a room. It would be nice for this record to get out there and make a difference on the airwaves every now and then. We'd like to get out there, play our songs, and get out to as many people as possible.
Will we see you in HK again soon?
I'm hoping so! We've a lot of shows booked in, but there's also a lot of space. We're really hoping to come to Hong Kong later in the year.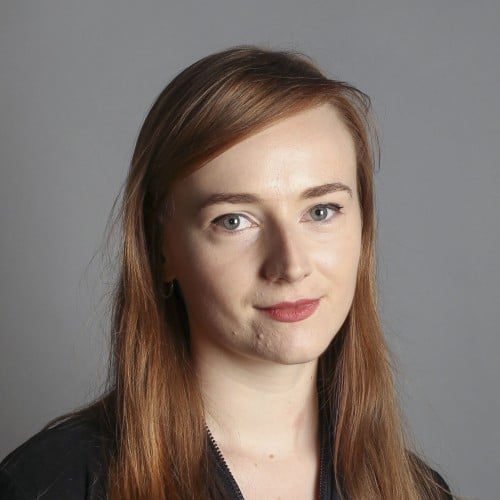 Lauren James joined SCMP as part of the Young Post team in 2015, before moving to the Culture desk in 2017. Originally from the UK, she enjoys writing about arts and entertainment, environmental issues, health and fitness, technology and food. She is an avid gig-goer and passionate about Hong Kong's music scene.