Exciting! Foals are bringing 'greatest hits' set to Clockenflap this November
Foals drummer Jack Bevan reveals what the band are planning for their Clockenflap and Hong Kong debut in November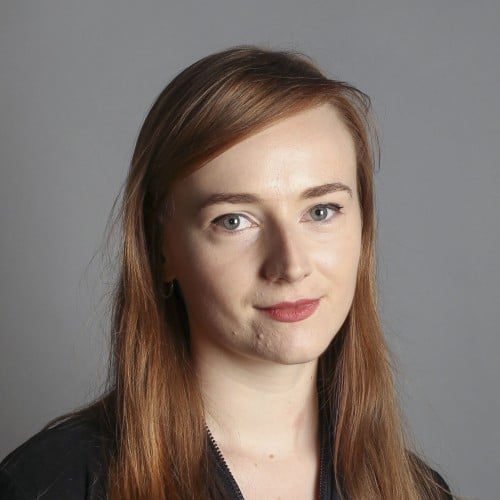 Lauren James joined SCMP as part of the Young Post team in 2015, before moving to the Culture desk in 2017. Originally from the UK, she enjoys writing about arts and entertainment, environmental issues, health and fitness, technology and food. She is an avid gig-goer and passionate about Hong Kong's music scene.
Foals (from left) are: Edwin Congreave, Jack Bevan, Jimmy Smith, Yannis Philippakis, and Walter Gervers.
Four albums in and British indie rock group Foals have the world at their feet. They're a serious band (probably too serious for horse puns) but drummer Jack Bevan tells Young Post they're planning to kick back after Clockenflap, the last date on a very long tour.
YP: Hey Jack! Where are you now?
JB: I'm in a taxi on the way to a rehearsal in London. We're playing Glastonbury [music festival]at the weekend, so we're getting some rehearsals in. We're going over some old songs, so there might be some surprises later on the summer – old ones we haven't played for a while that we're hoping to whip out later in the year.
You've got a busy summer of festivals ahead of you. Do you prefer festivals over gigs?
They're all very different. All over the world we're playing slightly different sized places. We like small venues, theatres, arenas and festivals, all for different reasons. The bigger the show is, the more production you can bring, the more show you can put on. And you have a chance to convert people who may not know your band. But smaller shows have a lot of intimacy, and that's where it all began for us, so they're still exciting. Live shows bring out the best aspects of a band.
Where else are you looking forward to playing this summer?
We're doing Lollapalooza in Chicago, which is always really exciting. We're going back to South America this autumn. We had a bit of a problem last year, Yannis [Philippakis, our singer] had a problem with his voice and we had to cancel a tour. So we're going back to do it again. It feels good that we've managed to make that happen.
South America is unfortunately one of those places that can get neglected by lots of bands. The fans there are amazing! There are always people at the airport and they're really passionate, so it's especially bad if you have to cancel on them.
This whole summer will be pretty overwhelming. There are so many big festivals. It's going so quickly I'm trying my hardest to take it all in.
Your Twitter bio says you also play in [US heavy metal band] Megadeth, but there's no info on this online. Is this true?
No! I dunno, I just thought it'd be funny to put that, but now a lot of people think it's true! [Laughter]
Yannis has talked about taking a break after
What Went Down
, but you've done a lot of touring since the album's release. When will you guys get to chill?
I think the plan is to finish right after Clockenflap. We're just gonna take six months totally off. No touring, no writing, absolutely nothing. We've been doing it for so long and we didn't really take any break between Holy Fire and What Went Down. We need to recalibrate and relearn how to be normal human beings again.
I think all our relationships will be on the rocks if we stay away for too much longer. Stuff like seeing old friends and family – the only time we get to see them is at a show, but then it's like a hectic half hour after a gig or something. We'll take the time to do normal, boring people stuff. Also, it'll give us a bit of distance so we can approach the new record with a fresh perspective.
You and Yannis have been together since the beginning of the band. Has fame changed your relationship?
We're like brothers, basically. The whole band is still good friends, and we're quite lucky that there's no inner turmoil. After 10 years, some bands don't speak to each other. We all know how to deal with each other – we've spent more time together than with our families over the last 10 years. There's a bit of give and take, and if we need to shout at each other we do. It's very important as a band that, if there is something bothering everyone, you need to get it out in the open and have a fight if you need to. Get it dealt with, rather than passive-aggression. But as a general role, fights are few and far between.
It seems you're good at seeing the funny side to life. Does having a sense of humour help when things get tense on the road?
Yeah, definitely. I think we're very lucky to do what we do. You do have to have a sense of humour, especially when you've just played a show and it's 1am and you only have two hours sleep before you have to be at the airport. Somebody needs to crack a joke or it's gonna get pretty dry!
In their interview with Kids Interview Bands, Yannis and Walter [Gervers, bassist] said you're terrified of milk. Is that true?
[Laughs] I was the fussiest child! When I was a kid, my school phoned my parents to see if we needed financial assistance at home because I was coming into school with just pieces of bread because I didn't even like peanut butter then. They thought we couldn't afford sandwich fillings or anything!
Over the years I've actually become a bit of a foodie. I really love food now. But dairy foods like milk and cream are just something I've never got over. It's just too deep-seated. I'll be surprised if I ever drink a glass of milk in my life.
Foals emerged when everyone was using MySpace and bands sent physical demos to radio stations and reviewers. Do you feel that bands have it easier nowadays to get noticed?
Hmmm, I dunno. I'm looking at it from an old man's perspective now, because all the kids from now on will grow up with social media in their lives in a way that I didn't. When we started, MySpace seemed like an amazing tool because it was all about having music on the page. We were really excited and conscious of how many plays we were getting and things like that. And we used to reply to all the messages that were sent to us.
But social media demystifies bands and artists. I'm constantly debating whether to delete everything and just not have an online presence. When I was a kid, I would worship my favourite bands. Apart from watching or reading interviews I wouldn't know that much about them. That, in a way lets fans idolise them and make them into whoever you want to be as a role model. Whereas now – and I'm guilty of this myself – even having a sense of humour on Twitter and Instagram might be demystifying for a teenager that might identify with the more serious side of the band.
More recently, I've found the whole Instagram thing more damaging to the soul. All that subtle advertising and stuff I just find so gross. A lot of time, I'd like to put up a picture of, say, a product I think is really good. But I'd never do that because it'd look like a sponsored post, and I don't want to have anything to do with that. It's a change, and it brings out the narcissist in everyone. I worry about future generations and how narcissistic they'll be. I mean, people always have been, but things like Instagram encourage it. It's a tough one!
Looking forward to playing Clockenflap in November?
Yeah! Really looking forward to it. That weekend is actually the last two shows we've got booked for the whole year so it's gonna be a bit of a celebration.
Planning anything special for your show here?
As it'll be one of the very last shows of the whole year, we'll be in a good position – we'll have tried out all these different types of sets. Hopefully we'll have come to a point where the show is the best possible mixture of songs. Because we haven't played in Hong Kong before, we want to make sure we do a mixture of all our albums so people who have never seen us before get to see everything we've done recently. It's exciting for us – four albums in it can be more of a greatest hits set.
Have you ever been to Hong Kong before?
No, we've never been. I think we passed through the airport once but we've never made it into the city. It's somewhere we're really excited to go and explore.
Do you think you'll get the chance to do that?
I think so! I haven't looked at how much time we'll have. We'll certainly have at least a day before to go and explore. Even though touring is tiring, as Clockenflap is the final sprint of our marathon I think we're going to want to experience it as much as possible and go out with a bang. I'm sure we'll find the most raucous place to go after the show, discover all the hidden spots.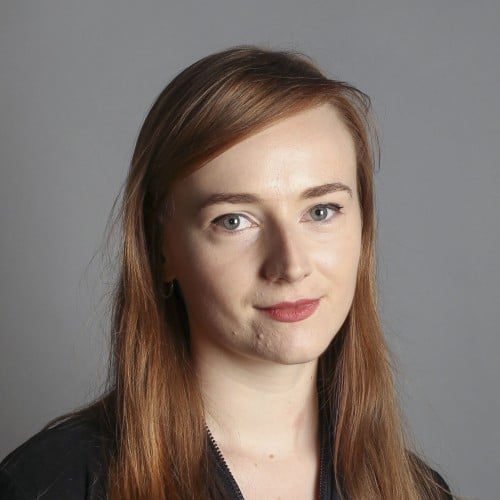 Lauren James joined SCMP as part of the Young Post team in 2015, before moving to the Culture desk in 2017. Originally from the UK, she enjoys writing about arts and entertainment, environmental issues, health and fitness, technology and food. She is an avid gig-goer and passionate about Hong Kong's music scene.