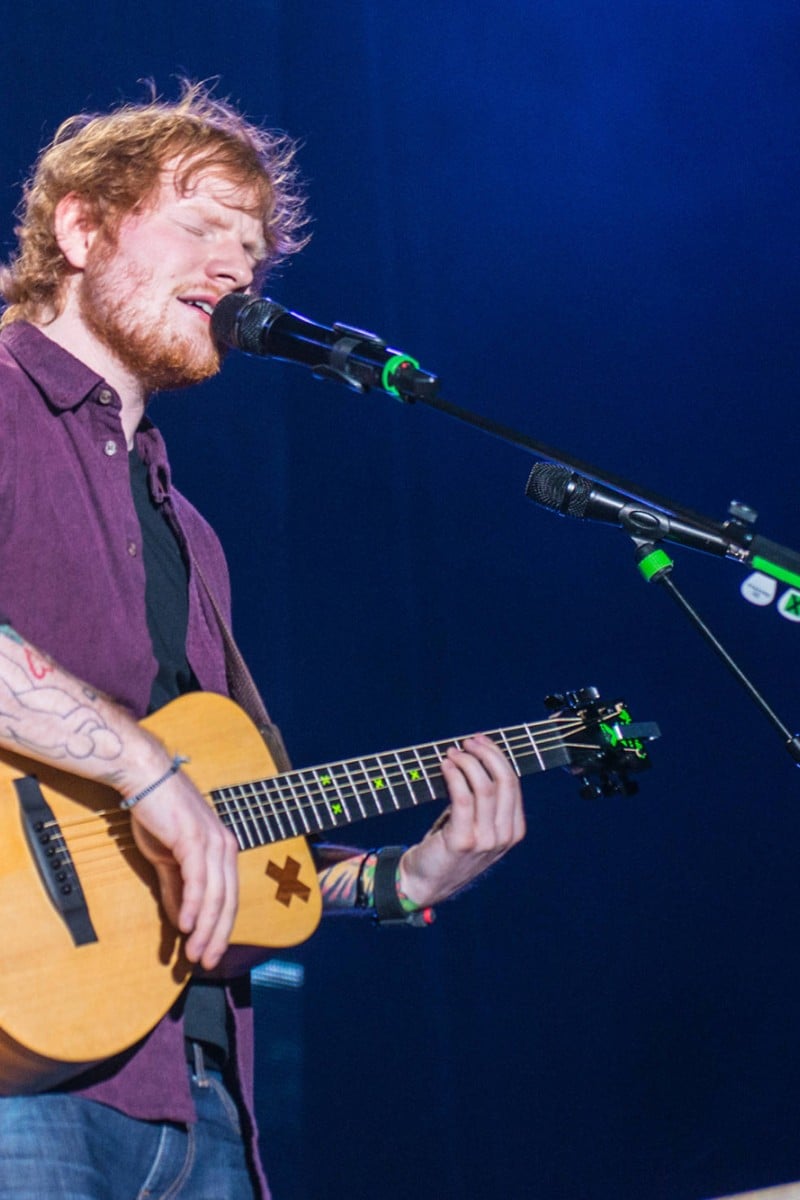 Ed Sheeran shares his secrets to being an artist and for success
Brit Award winner for Best Male Solo Artist says he's loving the rocket he's riding and deciding which songs he likes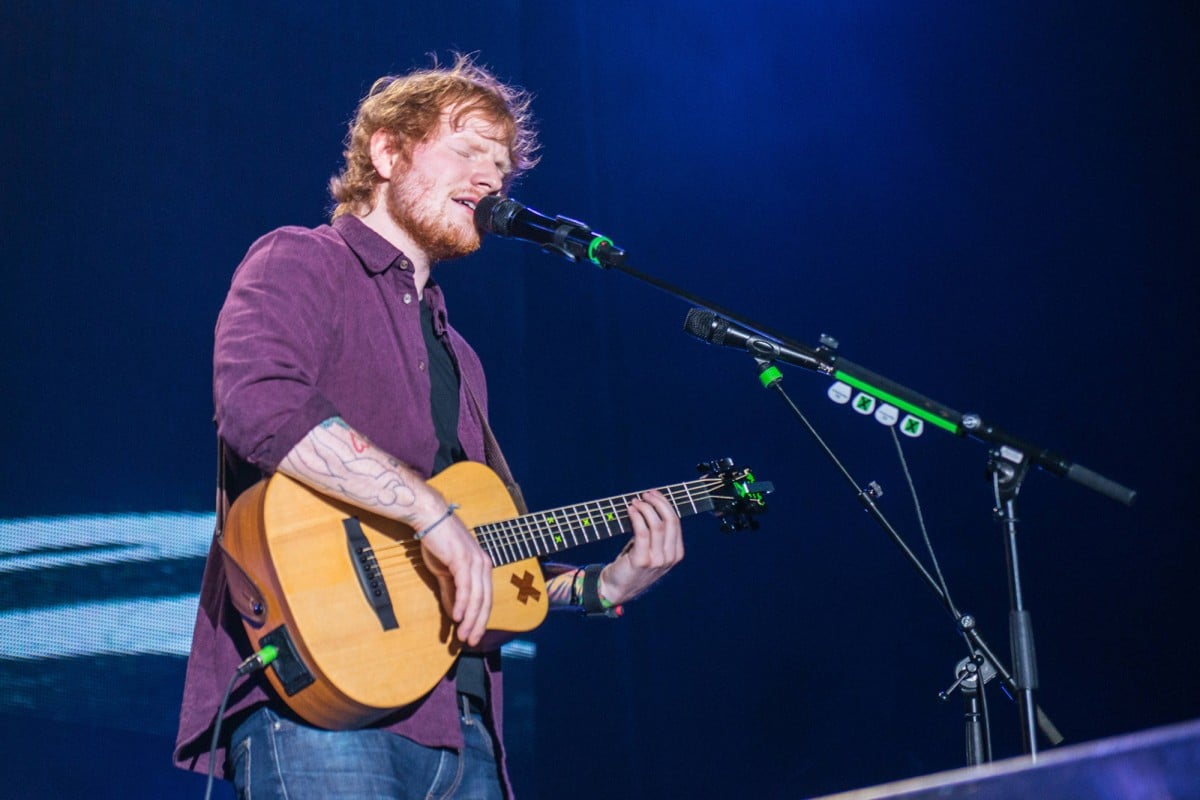 Nothing frilly, nothing novel.
Ed Sheeran is living the dream of every busker. He's gone from being a nobody, playing at all the open mics he could find and sleeping on the streets, to being an international star travelling in style and hanging out with the likes of Taylor Swift, Sam Smith and Psy. Sitting backstage before Tuesday's concert at the AsiaWorld-Expo in a maroon shirt and dark jeans with his sneakers propped on the table, he brings to mind Winnie the Pooh's friend Tigger, who's clearly enjoying all the attention he's getting.
"I'm living. I'm living. I'm taking advantage of the wonderful position I'm in," says the British musician. "I'm 24. I've won a couple of awards. Let me celebrate."
The awards include Best Male Solo Artist and Best Album of the Year for his second album, X, at the Brit Awards this year, as well as three Grammy nominations. Rolling his eyes, Sheeran jokes about how he covered his wall with all the plaques he was given when he first became famous. Then, just for a moment, he gets serious. "The older I get, the more mistakes I make," he says. "I'll keep growing up until I settle down and have kids."
His advice to buskers who want to make it big is to stop playing other people's songs and write their own. "You can't make it as just a voice; you have to be an artist," he says. "It doesn't matter if they're [terrible]. Just get them out there. The more you write songs, the more you improve over the years, so you might as well start now."
Some habits never change, and while he can now well afford a band to accompany his shows, Sheeran prefers performing the old way - by himself and with his trusted guitar. With the help of a loop machine, he records riffs and builds the songs up live on stage. The Hong Kong crowd seemed satisfied with his approach, singing along to almost every one.
Having dropped out of school to play small gigs in London and Los Angeles, he was never sure he'd have the money for his next meal or bus ticket, let alone to pay for a dressing room to warm up in. He still doesn't warm up before a concert, saying he was never in such a "culture", and that it doesn't make a difference to him.
"Sometimes you lose your voice and sometimes you don't, and you're just unlucky if you do," he says, shrugging.
Instead, it's more about the practice. A fan of hip hop and folk music, he taught himself to sing by doing Craig David or Beyoncé riffs really slowly. "You can literally teach yourself to sing crazy runs just by singing them slowly and then faster. I don't know what it does to your vocal cords, but I think it stretches them in a way where you can do more [stuff]," he says.
One thing that baffles people is how Sheeran manages to write so many hits. His test is simple: he'll listen to a song several times a day and see if he ever gets sick of it. "I have to play the songs that I put on the album every single day for the rest of my life," he explains. "For a song like Photograph, I probably heard it 2,000-3,000 times before it even made it to the album."
He's currently using the same method to compile his third album, whose title he won't reveal. Who knows what he'll surprise us with next?
A glint appears in Sheeran's eye, and he grins. "Bollywood".
Sign up for the YP Teachers Newsletter
Get updates for teachers sent directly to your inbox
Sign up for YP Weekly
Get updates sent directly to your inbox