Thai YouTuber Phum Viphurit on what he did when 88rising featured him, visiting Hong Kong, and what to expect of his show
Phum Viphurit performs sell-out shows across the world – but still remains down-to-earth and supportive of his Thai home scene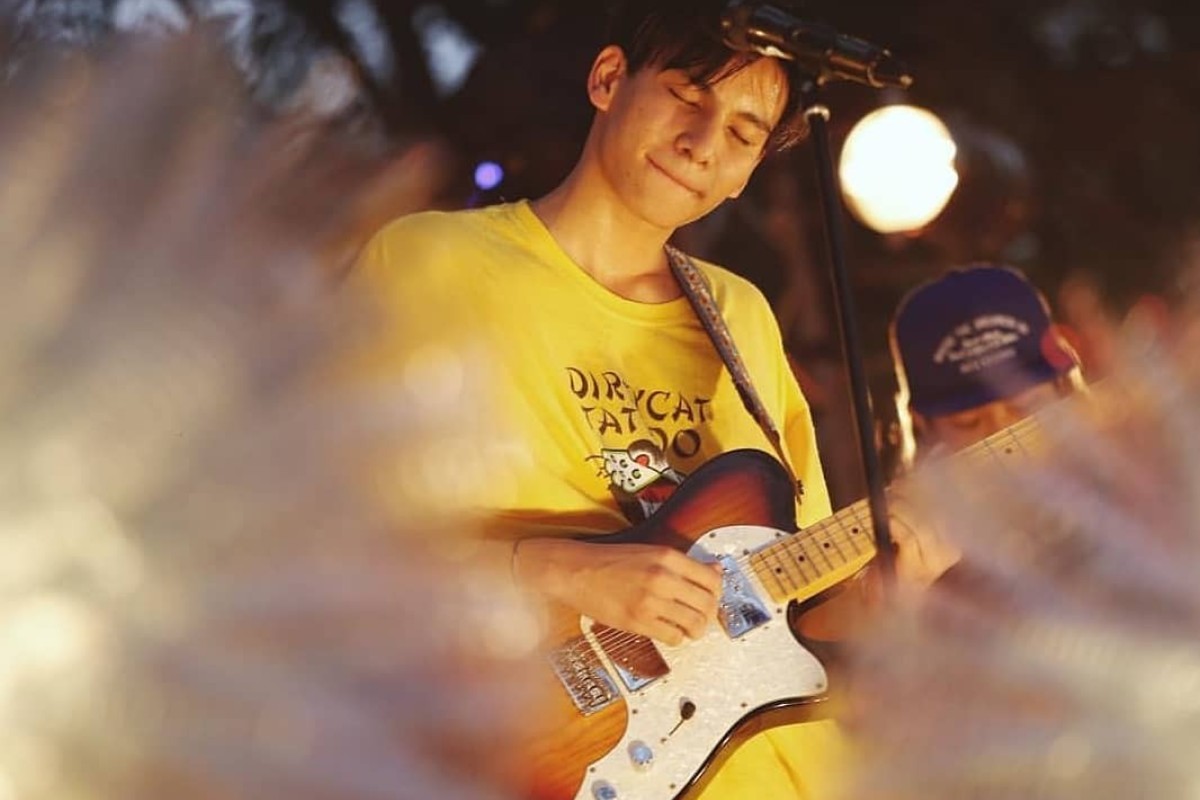 Phum will make his debut in Hong Kong on August 4.
YouTube sensation and rising star Phum Viphurit has more than 15 million views collectively on his latest two singles, Lover Boy and Long Gone. The views have helped the 22-year-old develop a solid career as an artist and touring musician. On August 4, Phum is expected to make his highly-anticipated debut in Hong Kong, where he will be performing at This Town Needs, in Yau Tong. Before he does, though, the Thai-based singer spoke to Young Post about his online beginnings, and his journey so far.
"I don't think I was always a natural performer, but I pride myself on being a very natural human being," Viphurit said, when asked about his intimate live shows. "I tend to just zone out and not think about the performing aspect too much – I just want to make people laugh, smile, and maybe cry a little. It's been a gradual rise to more attention, and I am getting better at it every day."
DJ Miss Melera on Avicii, working in music, and why it's not always glitz and glamour
It's not just his performances that have been improving with experience, either. The singer started to pen his own songs from the age of 17, and he has grown into a pretty consistent hitmaker – something which Viphurit gives due credit for to his record label, Rats Records. "They discovered me through YouTube when I used to cover songs. From there, we've worked single by single, taking our time. They've helped in every aspect of my career, and taught me to be a patient songwriter, and to handle my craft with care."
Phum doesn't just have a solid fan-base thanks to his YouTube beginnings – he has also been able to expand his appeal to a global audience after he was spotlit by trending social media channel, 88rising. "I reacted like anyone would when reaching such a scale – I screamed internally, before having a masculine cry in my little flat," he joked. "My dream was always to have my music heard in the West. Getting featured by 88rising was a surreal experience. I remember waking up and seeing my friends messaging me on Facebook. I was speechless."
Viphurit is also a dab hand with a camera – he directed his latest single releases, and paired his music with a wistful, sunny, 90s aesthetic. "I think something about 90s or early 00s is very tastefully tacky, yet incredibly charming," he said. "I live for contrasting qualities like this. I've wanted to direct my own music video since I could write music, and I've always associated music with visuals, as I have always been interested in films."
Expat rapper SkiBs on how his new album 'East Meets West' is different to controversial 2012 hit 'Hong Kong Kids'
With the Hong Kong performance fast approaching, for which advance tickets are already selling out, Phum said he can't wait to visit the city for the very first time. "I am extra excited to experience the culture, food, and people there. I've not planned anything, as we'll only be there for a short amount of time, but I intend to walk around and take as many photos as I can."
And as for his show? "You can expect warm vibes with a lot of energy," he said confidently.
While Viphurit may have branched out from his Thailand and New Zealand roots, he is still incredibly supportive of his home scene. "You should know that, although most artists here still make music in the Thai language, there are so many great bands that deserve to travel across the world to share their wonderful music. Give us Thai kids a listen."
Even though his star is still rising, Viphurit is still incredibly grounded and hasn't let his whirlwind career change him too much. "It's just honestly been surreal. I am one of the lucky few that get to work, travel, and play music. I'm definitely not taking any of it for granted."
Presented by Gluestick, a new music promoter on the scene, Phum Viphurit plays at This Town Needs on August 4. Remaining tickets are available from Ticketflap.