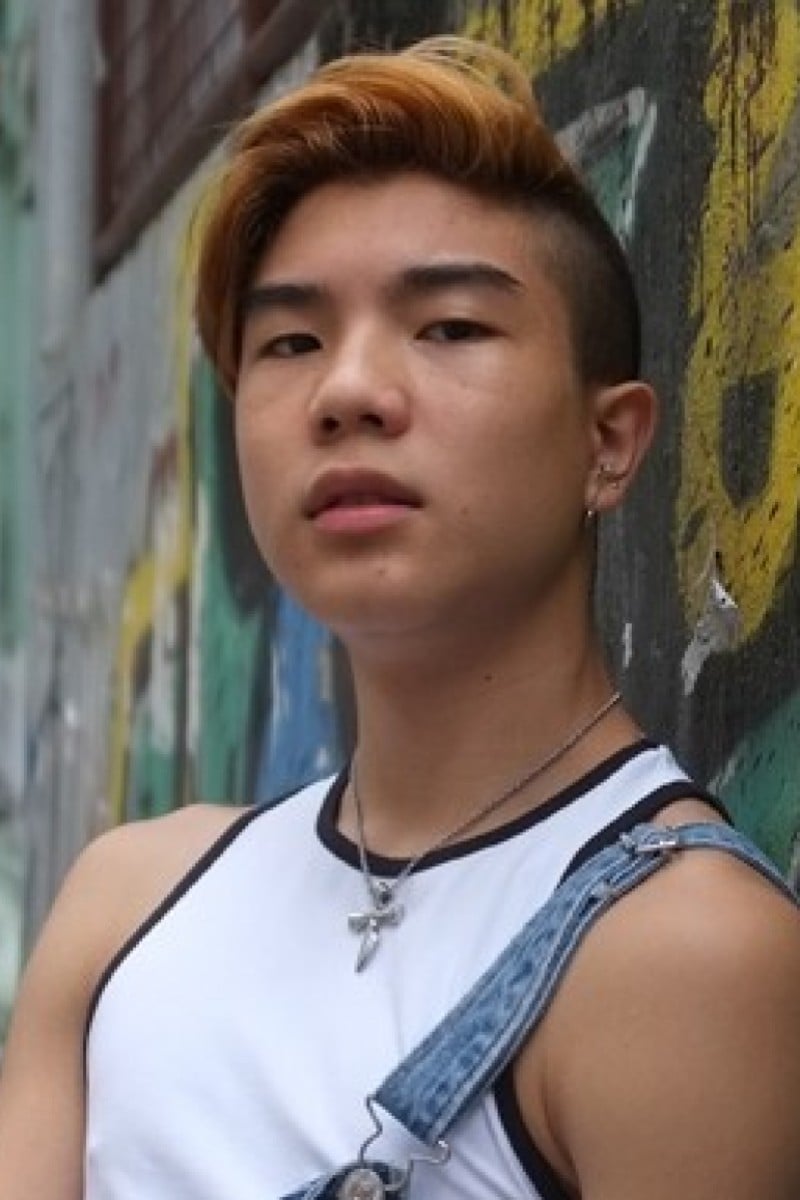 This Hong Kong TikTok singer counts Meghan Trainor and Pentatonix member Scott Hoying among his fans
Aeden Alvarez's cover of Lorde's 'Royals' grabbed people's attention on the popular social media app

Recognising the power of virality in spreading songs like Lil Nas X's 'Old Town Road', he shares original music and covers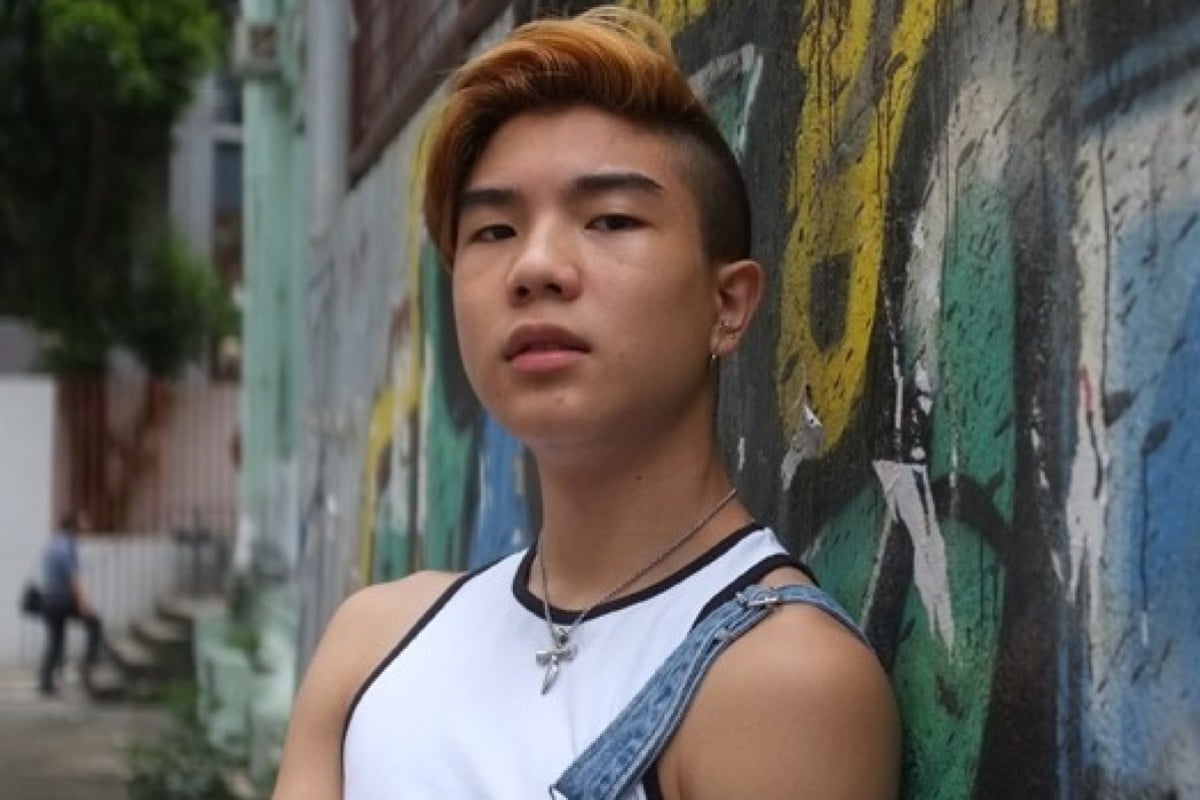 The Hong Kong teen has been blowing up TikTok with his original music and covers.
When Aeden Alvarez's TikTok cover of Royals, by New Zealand singer Lorde, hit 690,000 views and 165K likes, he knew he was on to something.
The recent Discovery College graduate started using the app in early February after the class suspension was announced, and he suddenly had a huge amount of free time. When he posted Royals on February 12, he says he was only just getting the hang of the app.
The cover did so well that it caught the attention of pop singer Meghan Trainor and Pentatonix member Scott Hoying, both of whom started following him on TikTok. They, alongside TikTok megastar Brittany Broski, aka Kombucha Girl, are now among Aeden's 373K followers.
TikTok may be down in Hong Kong, but Aeden still has plenty to smile about."I feel like because this video blew up so very early in my 'TikTok career', it's what gave me hope and pushed me to keep going," the 18-year-old tells Young Post.
"I'm proud of this TikTok because I got to show my originality with a song that everyone knew. But this version – my version – was something that people had never heard of before … and they loved it."
Aeden has been writing songs since he was 13, and started sharing his music on a few platforms in March last year. He currently has around 33.3K monthly listeners on his Spotify page, some of whom find him through Instagram, where he has more than 16,000 followers.
This Hong Kong teen has found her foodie community on Instagram
He initially downloaded TikTok as another way to send listeners to his Spotify. He was nervous about using the platform at first, thinking it was just about the dances.
But he also recognised the power of the app's virality.
"I knew how [country star Lil Nas X's Grammy-winning song] Old Town Road blew up just because it became a trend," he says. "I knew that 'TikTok Challenges' existed, and if a challenge was universal enough, the song attached to it would blow up, too."
Eight TikTok dances to learn with your family that aren't Savage
While this fact was intimidating, Aeden overcame his uncertainty – and his gamble paid off. He focuses on music and his singing rather than what's trending, a decision which has paid off elsewhere.
"In the beginning, I just recorded a bunch of covers of my favourite songs with the lyrics included in the video. I also posted videos of my original songs," he says.
"During the weeks leading up to the release of my latest single, Healing // Blue Skies, I posted a lot of promotional videos asking my audience to pre-save my song. This really helped the release week's success." He was really happy with the way the song was received.
More recently, Aeden has been sharing content that he describes as more "experimental and free-form" than his earlier posts. He is most proud of his Different Types of Singers - L.O.V.E video that he posted in May. This video is his most successful one yet, attaining 5.9 million views, 1.9 million likes, 18,000 comments and 35,000 shares.
In the video, Aeden sings the song L.O.V.E by late American jazz artist Nat King Cole in a wide variety of styles: country, jazz, a crooner, a musical theatre nerd and "in a British accent".
The video clearly hit a nerve. Aeden says his audience grew rapidly because after he posted it, it gained between 4,000 and 10,000 new followers a day, and attracted a lot of big TikTok creators, some of whom he now calls friends.
The interactions with users was also a boost, he says.
"The comment section for this TikTok is filled with people saying which type of singer they relate most to, or people tagging friends saying 'You are definitely the so-and-so singer', and that was just so heartwarming to see."
In April, Aeden was invited to join a TikTok singing group called "Harmony House". The group is quite well known, with around 323K followers, and consists of 30 singers from around the US who collaborate on harmony videos.
Aeden has created multiple videos in the past collaborating with members of the group, ranging from duets to numbers featuring all the members at once.
The first Harmony House video Aeden saw was a screen recording of their Snapchat group chat, where each member sent a voice recording of themselves singing a lyric to a song. Aeden admired the individual talent each singer had and the noticeable family dynamic between the group.
"To me, Harmony House meant so much more than just a group of singers … they meant family to me. A family that will never fail to brighten up my day. It's amazing how much our friendship has grown and how we've grown as artists together, especially being in all different parts of the world."
When TikTok was removed in Hong Kong earlier this month, Aeden was devastated. He thought his account would be deleted, and with it all the connections and success he had worked towards over the past five months.
10 IG filters that double up as addictive game
Luckily, he has found a way to continue using TikTok. He says he had not realised how much it meant to him until it was taken away, and now he is more determined than ever to continue growing as an artist and to share his creations with the world.
While Aeden spends most of his time creating content on TikTok, he also updates his Instagram and plans to grow his other social accounts.
"I feel like once I am comfortable with my reach on TikTok, I will look into growing my Instagram, Twitter and Youtube account just the same. I want to be able to use all forms of social media equally in the future."
'Give yourself permission to create ... don't limit yourself.'And although he doesn't see himself as an influencer, Aeden feels he's learned enough and gained enough experience to offer valuable advice to others who want to make an impact on social media.
"Following the wisdom that 'consistency is key' really helped me. Even during times that I thought I wasn't growing, or that I wasn't doing the right thing, I just kept posting. I realised that as long as I 'showed up to work' every day, I would be fine," he says.
"I think it's important to have a growth mindset, but also not to constantly compare yourself to other people that might have had 'instant fame'. If you're consciously aiming for a viral post, it won't become viral. Focus on what you know. Give yourself permission to create all kinds of posts and don't limit yourself to one thing only. Create because you enjoy creating," he advises.
"And lastly, have fun with it!"
Sign up for the YP Teachers Newsletter
Get updates for teachers sent directly to your inbox
Sign up for YP Weekly
Get updates sent directly to your inbox