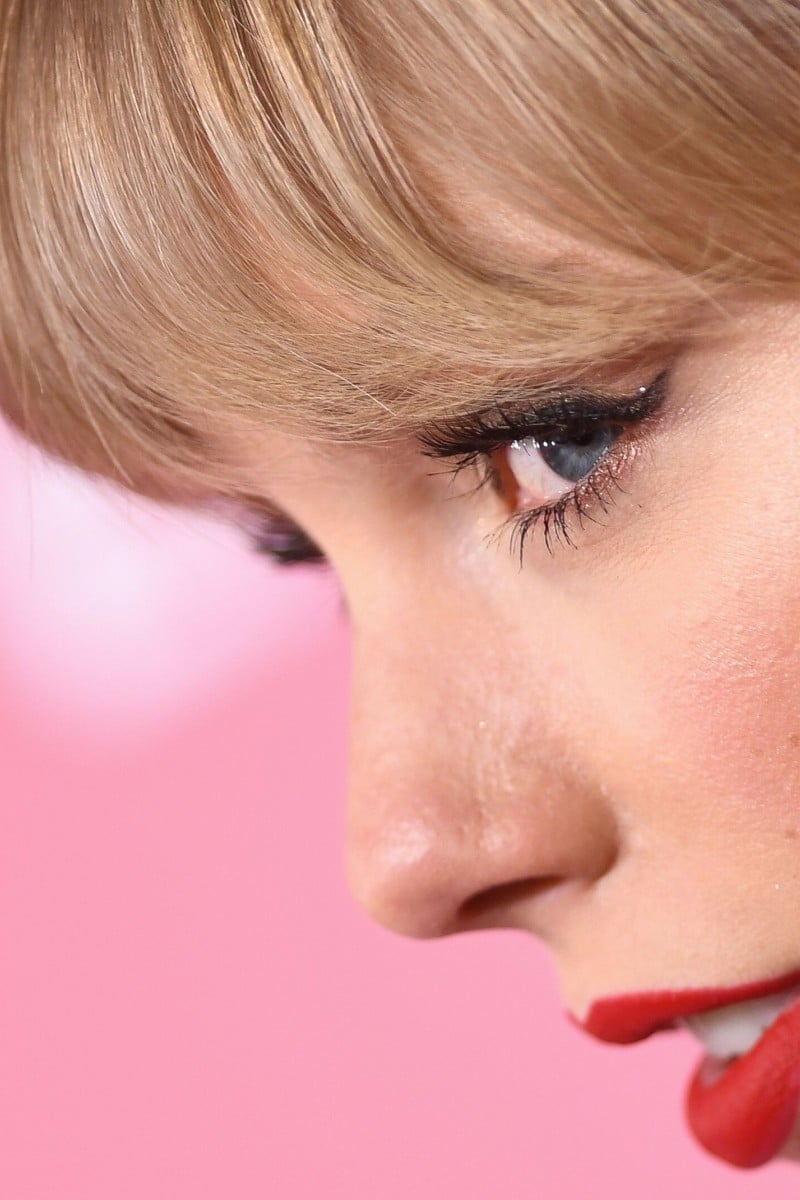 8 fan theories about Taylor Swift's 8th album 'Folklore'
The singer's coronavirus lockdown record has got fans guessing she's broken up with boyfriend Joe Alwyn or, alternatively, more in love than ever

One popular theory is that she's revealed the name of Ryan Reynolds and Blake Lively's youngest child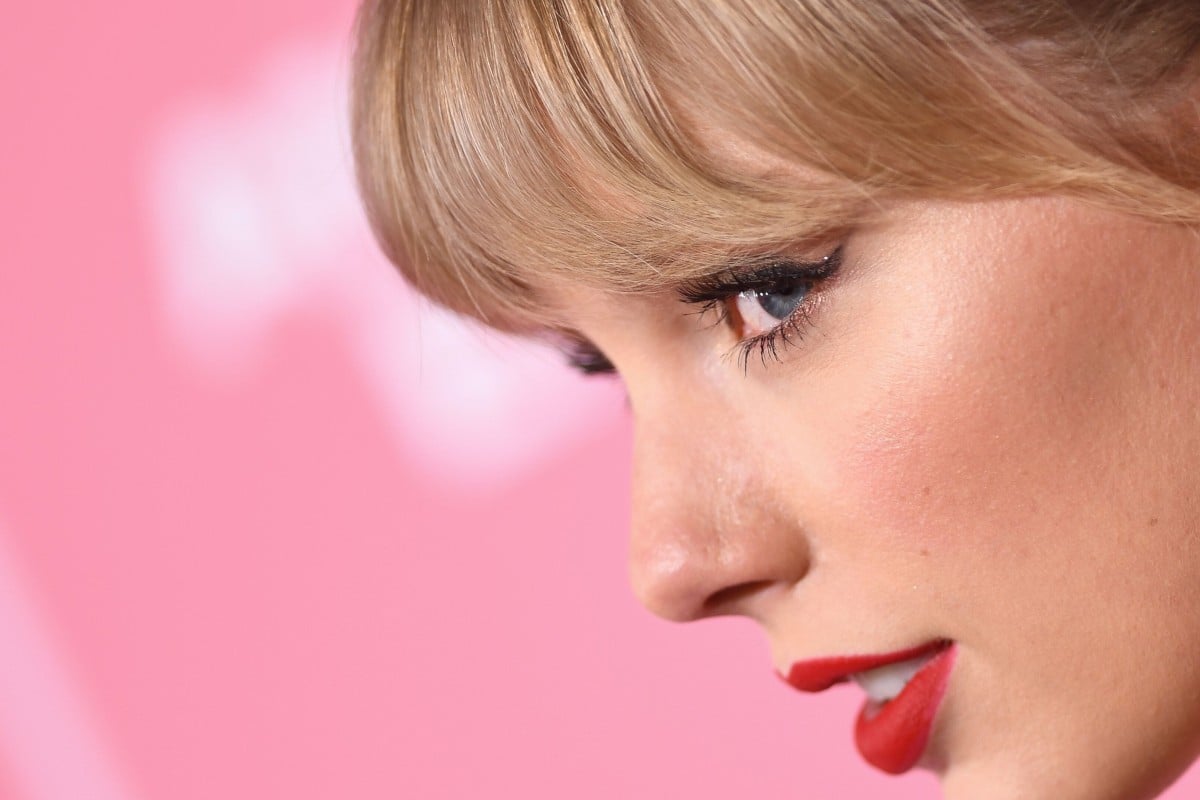 The release of Taylor Swift's eighth album has naturally led to a whole pile of fan theories. Photo: AFP (FILES) In this file photo taken on December 12, 2019, US singer/songwriter Taylor Swift arrives for Billboard's 2019 Woman of the Year at the Holllywood Palladium in Los Angeles. - Swift delighted fans by announcing on social media that she would release a surprise new album at midnight on July 23, 2020. Swift tweeted that "Folklore," her eighth studio album, would comprise 16 songs that "I've poured all of my whims, dreams, fears, and musings into." (Photo by VALERIE MACON / AFP)
Taylor Swift dropped her (surprise) eighth album, Folklore, on Friday. Of course, that's meant that Swifties have come up with a whole lot of fan theories about the connections between the record and her personal life.
The musician is known for including Easter eggs in her videos, but according to her live chat during premiere of the Cardigan video on Youtube, she's moved these elsewhere: to the lyrics.
The fandom has of course exploded in a search for deeper meanings and references to the parts of her life that Swift tries to keep private.
Here are 10 of the best theories:
The LGBTQ+ community has a lot to say about Betty, the 14th track on the album, told from the perspective of someone named James. While some fans think Swift wrote the song from the perspective of a 17-year-old boy, queer fans are not buying it.
According to culture website Vulture, "Taylor Alison Swift is named after one James Taylor. So when she's singing as James, telling a story about James, she's telling a story about herself."
7. Taylor has broken up with Joe Alwyn
Many of the songs on Folklore are sad. These sad songs often address themes that hint at a breakup or ended relationship. Thus, as Elle magazine puts it, fans are panicking over the breakup songs on Folklore because they associate the songs with Taylor's personal life, meaning she may have broken up with long-time boyfriend Joe Alwyn.
The 7 best fan theories about Taylor Swift's 7th album
6.
The Last Great American Dynasty
and
Betty
are more related than you'd think
Betty is back in another theory, this time that the track is very closely connected to The Last Great American Dynasty. This second song is basically a history report on the previous owners of Taylor Swift's Rhode Island mansion, Bill and Rebekah Harkness. Fans have connected the name "Betty" to the female owner, a composer, sculptor and philanthropist who also went by the name "Betty".
5. Swift revealed the name of Blake Lively and Ryan Reynolds' third child
Betty seems to be dominating the fan theories, and with good reason. One idea is that the song reveals the name of actors Blake Lively and Ryan Reynolds' third daughter.
In the song, the singer mentions the names of the couple's other two daughters, Inez and James. Social distancing, even on an album cover. Photo: APThe logic is thatBetty, the only other name in the song, belongs to their youngest child.
4. The Teenage Love Triangle
In the YouTube comments on her official lyric videos for all 16 songs, Swift mentions a "teenage love triangle". This has received a lot of fan analysis, with the consensus being that it involves the three songs Betty, Cardigan and August.
3. The cardigan Swift is wearing in the album photos belongs to Joe Alwyn
Not everyone is despairing that their idol is single. Hopeless-romantic fans are musing that the Cardigan of such high importance that it inspired a song belongs to Joe Alwyn.
Apparently Taylor is wearing said cardigan in the photos for her album.
2. The meaning of
Folklore
and why Swift chose it for her album title
The Refinery 29 website explores this in an article that offers two meanings of the word. one is "the traditional customs preserved among a community, like stories, legends, songs, sayings, dances, and popular beliefs. The other meaning of folklore is a belief that's been widely circulated and well-known without any supporting evidence."
Once you've listened to the album, here's a reminder that you want to watch Miss Americana
Certainly both of those definitions can be said to apply to Swift's life.
1. Who is William Bowery?
A lot of people believe that Bowery is an alias for Alwyn, hinting at a future collaboration between him and Swift. Some fans have pointed to the fact that the couple has been seen at New York's Bowery Hotel.
This theory seems to be the one most fans want to prove. Swift and Alwyn's relationship has always been so private, so the idea that she would hint at this is alluring.
Sign up for the YP Teachers Newsletter
Get updates for teachers sent directly to your inbox
Sign up for YP Weekly
Get updates sent directly to your inbox