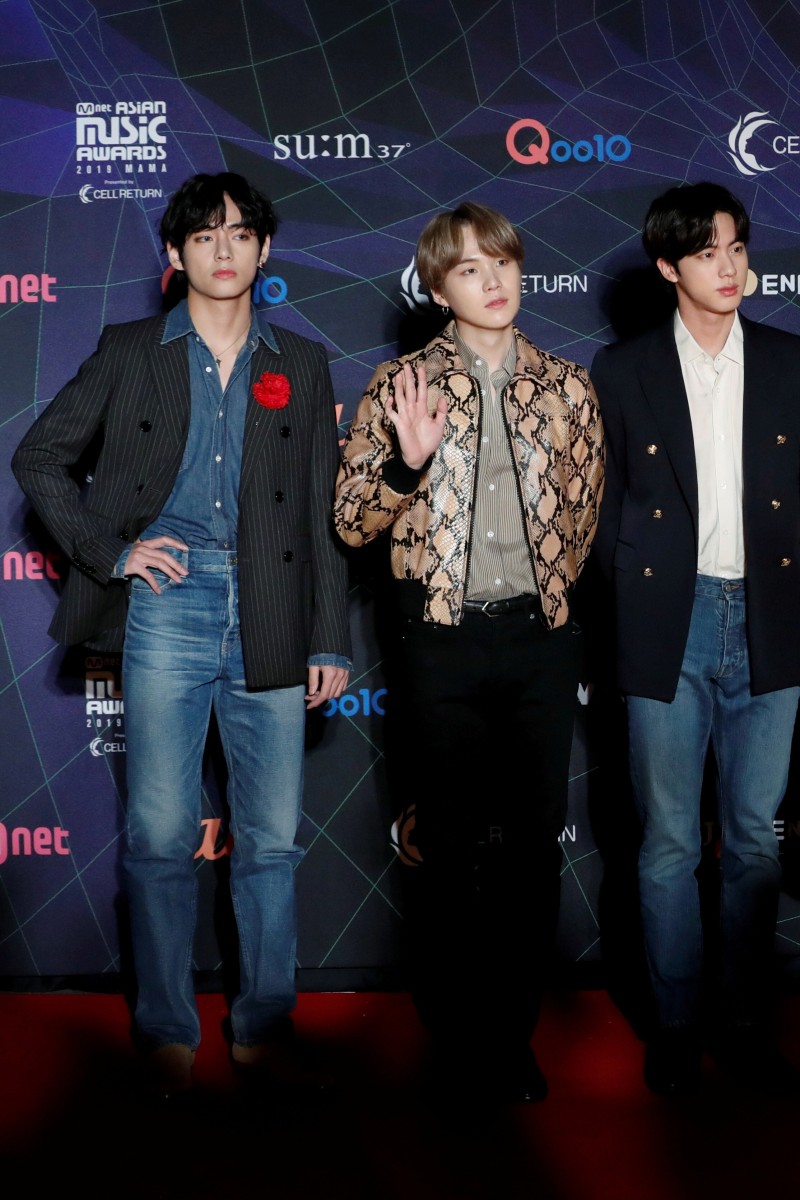 K-Pop heartthrobs K-Pop heartthrobs BTS inspire hope, happiness with all-English single 'Dynamite'
The latest song has smashed YouTube records formed by Blackpink, achieving more than 100 million views in one day

The group hopes to spread a cheerful message of positivity during the Covid-19 pandemic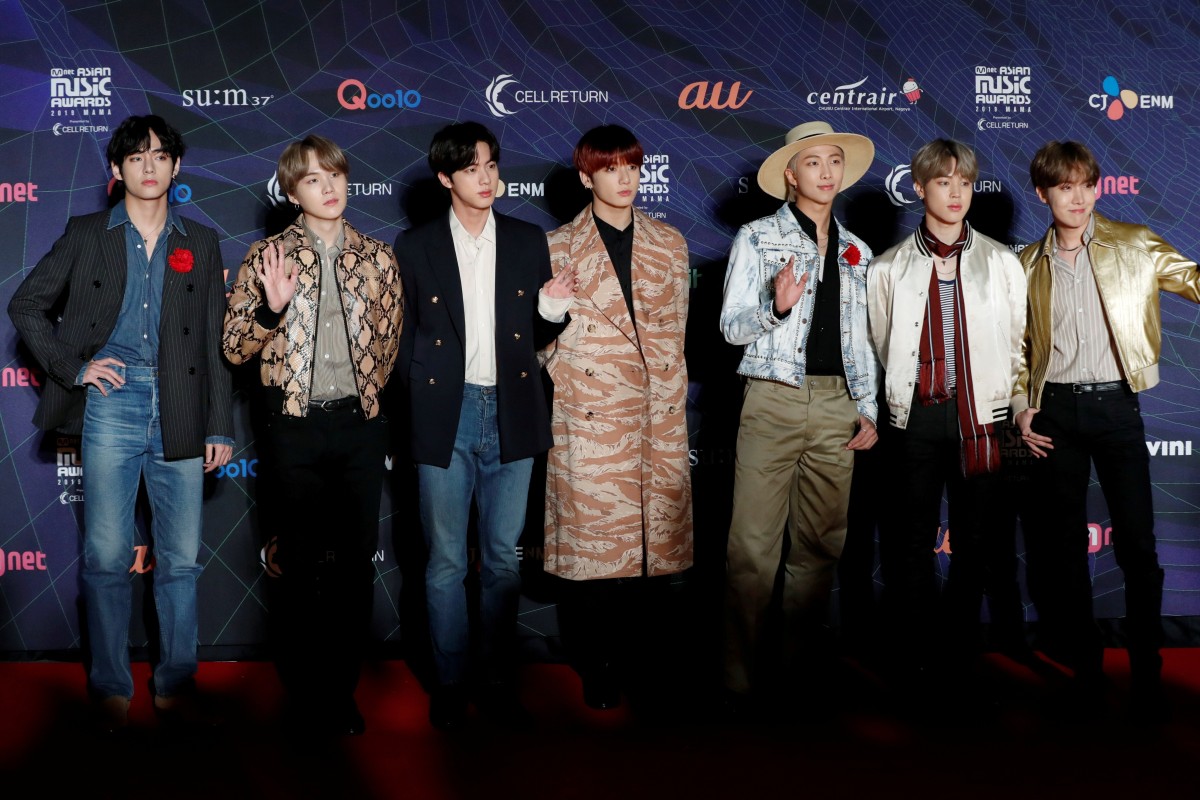 BTS broke records with their first single entirely in English, 'Dynamite'. Photo: Reuters
BTS' highly anticipated English-language song Dynamite has sent a message of hope and happiness to their fans around the world as they struggle through the pandemic.
The latest single by the Korean boy band has smashed YouTube records – the dance-heavy video was watched 101.1 million times in 24 hours after its release last Friday. That surpasses the previous record, set by fellow K-pop band Blackpink, whose song How You Like That racked up 86.3 million views in 24 hours in June. Dynamite is also the first video to achieve 100 million views in one day.
Speaking of the new single, RM – the leader of the K-pop group – said they initially had no plans to release new music before their next album, which will be released later this year.
Dynamite comes six months after BTS' last studio album, Map of the Soul: 7, which was released in February.
"We came across Dynamite while preparing for our next album," RM said during an online global press conference held in Seoul last Friday.
"As soon as we heard the song, we thought it was really fun and it was a song we really wanted to try.
"It made us feel good we could just dance to it, and we wanted to share this feeling as soon as possible and share this energy."
'BTS Universe Story' lets you decide the members' fates
Band member J-Hope said releasing the single was a last-minute decision and time was tight, but they managed to work through it.
"We had so much fun during the entire process, from recording to shooting photos and the music video for Dynamite. It was a bit difficult for me to record this song because my key was too high, but I think it turned out well," he said.
BTS' rapper Suga said Dynamite is disco pop with a cheerful vibe, and it sends a message of happiness and confidence.
"The lyrics are very bright and cheerful," Suga said. "It conveys a message that even though we're going through tough times, let's do what we can to find happiness and lift our mood.
Suga added that he hoped the lyric "I'mma light it up like dynamite' would energise fans.
7 thoughts we had while watching 'Dynamite'
V revealed the reason behind releasing the group's first track sung fully in English.
"When we were recording the album, we thought the English lyrics fit the melody better," he said. "It felt new, and different from what we had tried before, so we all agreed that singing in English would be a good idea."
The band's youngest member, Jungkook, discussed the choreography, saying there are some catchy moves that fans can try at home.
"I think the dance fits the song really well. There are also moves that bring out each member's unique personalities," he said.
K-pop boy band BTS visit the SiriusXM Studios on Feb. 21, 2020 in New York City. (Cindy Ord/Getty Images for SiriusXM/TNS)
Jin meanwhile said he hopes the track would do well on local and global charts, adding that the rankings always excite them.
"No matter what the rank is, we always feel honoured because it means people listen to our song, and like our song," he said.
"If [a song breaks a] record, it will be very encouraging and moving."
The seven band members also spoke about how they have been coping with the cancellation of plans, and being unable to do things they loved before the pandemic struck.
"When I heard that our world tour had been postponed, I felt helpless and frustrated," Suga said.
"Then I started to think about what we can do for our fans. I realised that we belong on the stage, and singing and dancing is what BTS can do, so we held an online concert to deal with this unusual situation."
That concert, Bang Bang Con: The Live, took place in June, and more than 750,000 people bought tickets to watch it.
BTS will perform Dynamite on MTV's Video Music Awards on Sunday. It is also releasing the film Break the Silence: The Movie next month.
In October, the group will perform their first concert, Map of the Soul ON:E, since postponing their "Map of the Soul World Tour" in April. The group will perform live for fans in South Korea on October 10 and 11, which will be live-streamed online for those unable to attend.
Sign up for the YP Teachers Newsletter
Get updates for teachers sent directly to your inbox
Sign up for YP Weekly
Get updates sent directly to your inbox