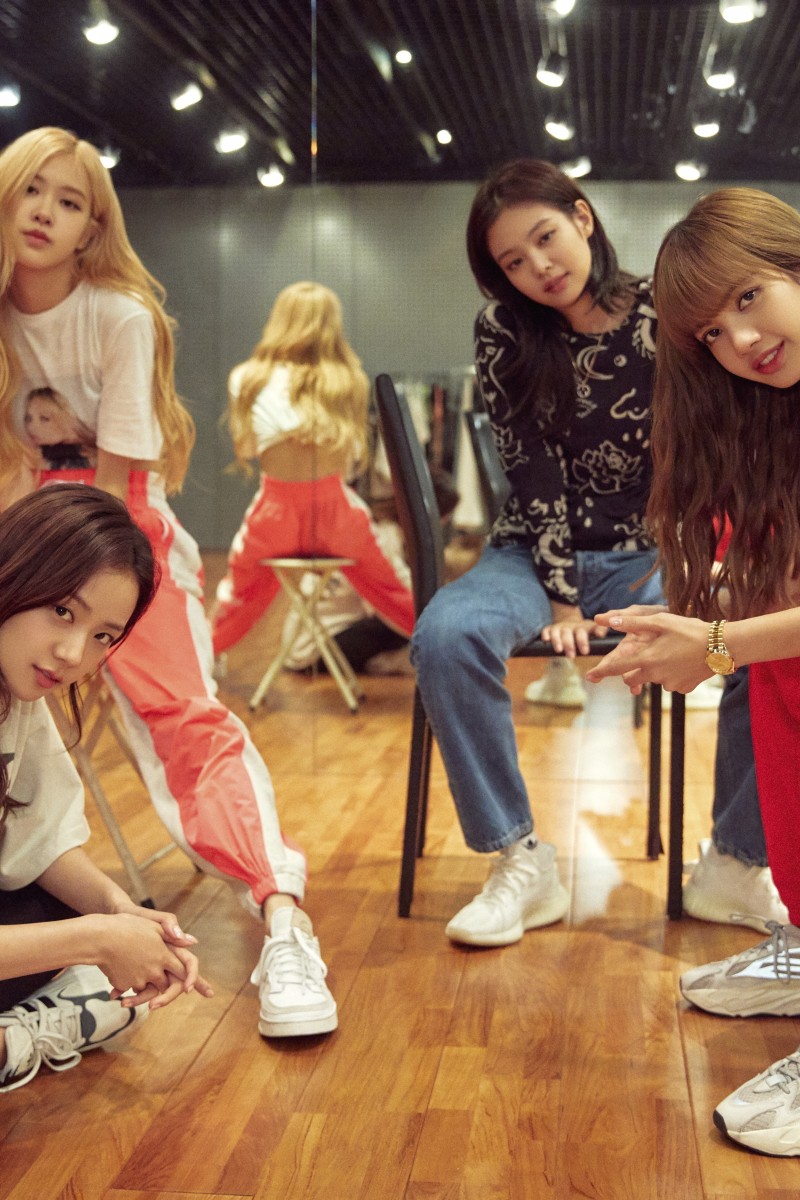 Blackpink's 'The Album' review: K-pop stars bring the fire on first full-length release
The long-awaited LP features record-breaking track 'How You Like That', Selena Gomez duet 'Ice Cream', and a collab with rapper Cardi B

Blinks and other K-pop stans will not be disappointed, although they will wish the record were longer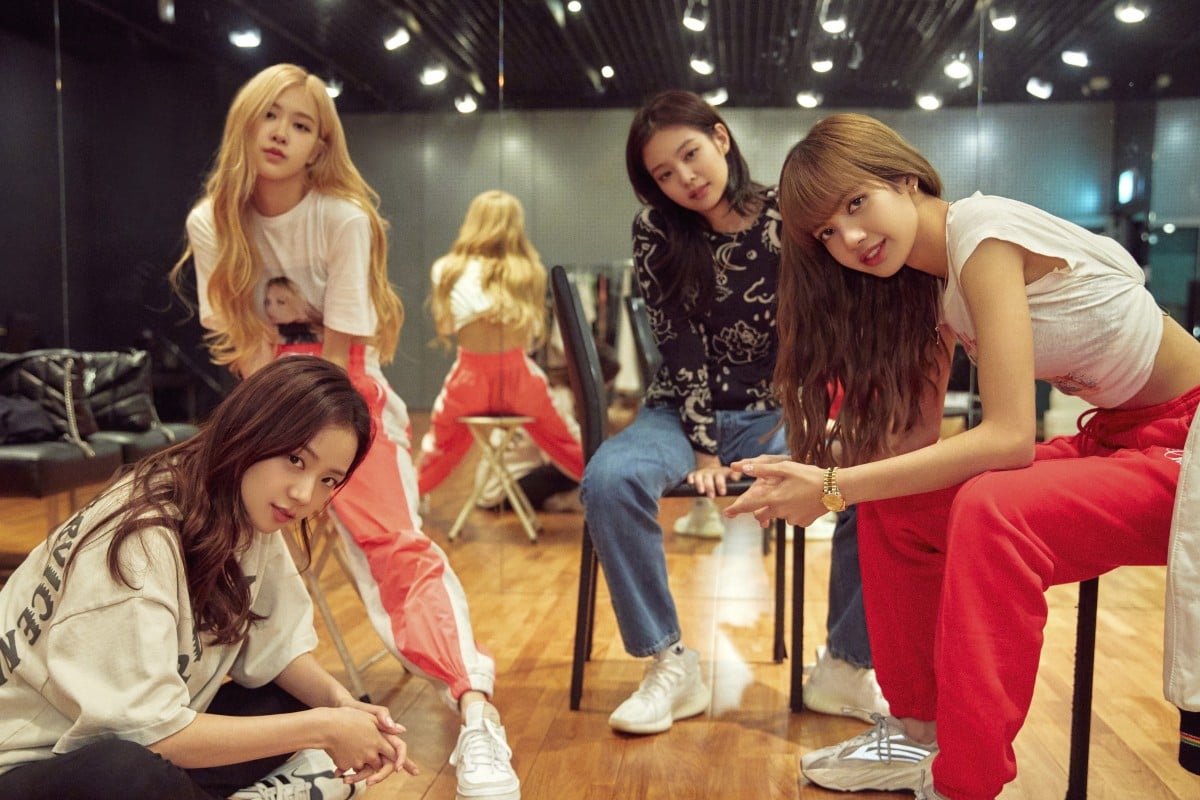 Blackpink dropped The Album today. Photo: AP
It's been a long time coming – Blackpink's debut album has been in the works since the four members met as trainees in 2011. While it has definitely been worth the wait, it has not always been smooth sailing – fans (known as Blinks) have been clamouring for crumbs from their record label YG for the last two years.
Last December, Blinks rented a van equipped with a large screen to play Blackpink music videos and tdsplay various demands to drive around YG's headquarters. That said, Blinks don't hold grudges – pre-orders for the album exceeded 1 million, making Blackpink the first K-pop girl group to enjoy such high demand.
The powerhouse group released their eight-song track listing just three days before ithe album's release. We'd already heard How You Like That and Ice Cream featuring Selena Gomez; to no one's surprise, the six new songs surpass all expectations. Each song has a clear sing-along quality, a balance between the spicy ("Black") and sweet "Pink" sides ... you don't even need to learn Korean to be able to do so. 
If you're new to Blackpink, Ice Cream would be a good place to start. It is entirely in English, save for Lisa's rap, and it's light and fresh, but with a kick to it. It's practically summer in a bottle; you can already envision yourself "ice cream chillin'" poolside with a love interest. The lines "look so good yeah look so sweet / looking good enough to eat… you can double dip 'cause I know you like me" might be worth stealing. 
Lovesick Girls will be your autumn anthem, whether you identify with the moniker or not, because it's just so catchy. The song itself is rather sombre, as the girls are trying to work out whether love is worth it/even exists, but is wrapped up in their signature bubblegum pop sound. The line "We were all born alone / But why we still looking for love" is jaded on the surface, but has an undercurrent of hope that will have you reflecting on the past. Jennie and Rosé declare that they're "happy with this pity" and while the other party pities them, they're pitying them for doing so. What a great line and way to throw shade!
We can't stop watching Blackpink and Selena Gomez collab Ice Cream
Somehow, Blackpink is always able to bring it and make our jaws drop with every new music video. If you're familiar with their discography, their songs about heartbreak just hit differently. The music video for "Lovesick Girls" might just be the best one yet! Each member of the group processes their heartbreak in different ways - Lisa trashes a car with a baseball bat, Rose breaks a guitar and takes decorating with paint to a new level, Jennie seeks literal medical treatment for her broken heart, and Jisoo runs away from her problems - and each scenario is painstakingly customized to each person. If only heartbreak looked this glamorous in real life.
No Blackpink album would be complete without a collaboration with an A-List celeb. Blackpink has collaborated with Dua Lipa, Lady Gaga, and now...Cardi B! It certainly is unexpected, and could very well be the most divisive song so far. Cardi B's lines seem a bit out of place. "Grab your waist line, but don't ever waste me / Turn on, please me, but don't ever play me" are lines that are a bit more direct than we're used to seeing on a Blackpink song.
The girls are no stranger to suggestive lyrics, but this just doesn't seem to jive with their overall vibe. The biggest takeaway from the song is the pre-chorus "I bet you wanna, I bet you wanna," and that Jennie wants to "take you higher," but the rest of the song is not memorable. If you had to skip one song, this would be it.
Netflix to release Blackpink documentary, Light Up the Sky, on October 14
The last song, You Never Know, is possibly their slowest yet, with a minimalist arrangement, allowing the girls' vocals to shine and display their vulnerability. Jennie and Jisoo lament how hard it is to walk in their shoes, as every move of theirs is documented and judged heavily on the internet, "You'll never know / 'Cause everybody sees what they wanna see." Being misunderstood is deeply hurtful, and Blackpink is drawing the curtain back a little to show the world the toll fame can have on them.
We understand the adage "quality, not quantity" but also understand Blinks' desperation to hear more from their idols. Blackpink debuted in 2016, and it took four years for them to release an album … and when they do, it's not even half an hour long. The Album is just enough to scratch the itch for now, but like the Blinks, we are looking forward to more Blackpink content, Rosé's solo, and, potentially, a longer album in the future.
Sign up for the YP Teachers Newsletter
Get updates for teachers sent directly to your inbox
Sign up for YP Weekly
Get updates sent directly to your inbox