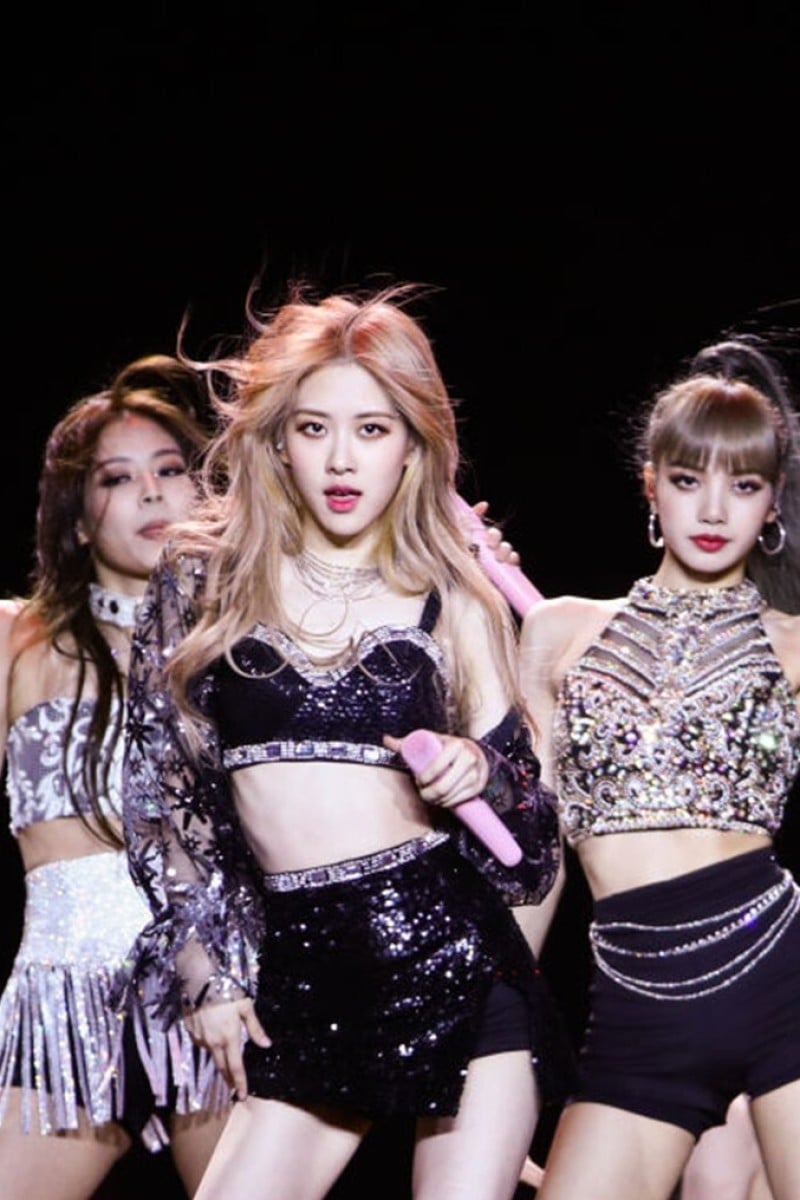 Blackpink's 'Light Up the Sky' review: Netflix documentary gives Blinks a BTS look into Jennie, Jisoo, Lisa and Rosé's real lives
The film offers a behind-the-scenes look at the everyday existence of the K-pop stars

It ends with their Coachella performance; since then, the girls have gone on to even greater stardom and broken records with songs such as 'How You Like That'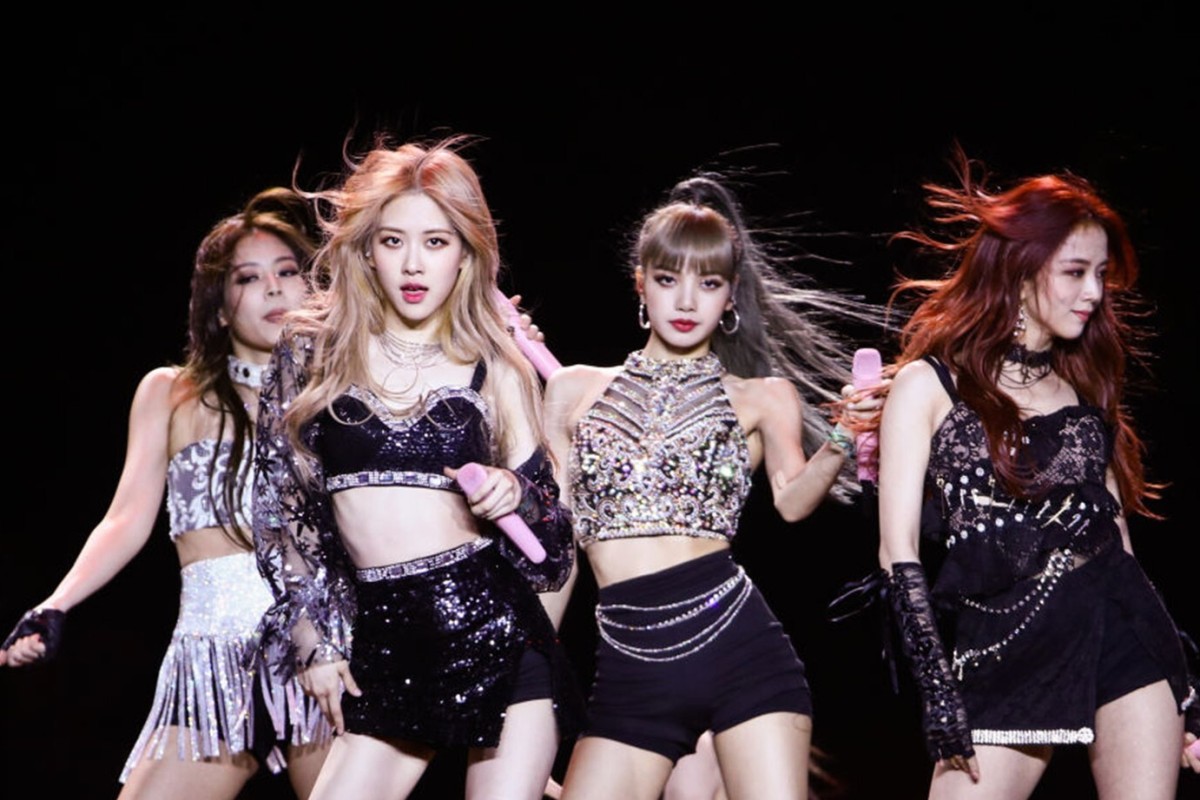 Blackpink's Coachella performance rounds off the documentary, but in so many ways is just the beginning for the band. Photo: TNS
Blackpink is Kpop's biggest girl group right now, so their Netflix documentary Light Up The Sky has a lot to live up to. Not only does it need to satisfy hardcore Blinks who already know all there is to know about the group, but it must also inform casual viewers hoping to understand what all the K-pop fuss is about.
The beginning of the film definitely caters to the latter, which makes it a bit boring for anyone with the vaguest idea that the industry exists.
There is one moment from this unnecessary primer worth highlighting: the mention of the possibility that K-pop trainee life can start at the age of 11. Being a trainee is like going to school to in the hopes of becomin a Kpop star; some debut (i.e. begin their life as an official K-pop star) after a few months of gruelling training, some debut after a few years of the same, and some never debut at all.
After the awkward introduction to the history of Kpop, Korean-American music producer Teddy Park introduces the four women by name – Jennie, Jisoo, Lisa, and Rosé – and explains that they all come from different backgrounds. Jennie was born in Korea but grew up in New Zealand; Jisoo is a born-and-raised Korean; Lisa is Thai; and Rosé was born in New Zealand but grew up in Australia. Pretty basic stuff, but there are enough visual elements, such as childhood photos, to keep the fans interested.
Blackpink's debut LP, The Album, does not disappoint
Blackpink is truly diverse, but the documentary emphasises that, first and foremost, they're a group. A collective. Fans will enjoy seeing the dynamic between members at different times: in the car, during rehearsals, and during their trainee days.
The documentary throws it back to the very beginning: we join the four as they sit in a cinema, and react to snippets of their own auditions and trainee videos. These videos are a real treat – especially as they're not often released to the public – but carry a bittersweet undertone.
For example, Jennie says that none of the people she first trained with are here with her right now, and one can only assume she means none of them are currently in the industry. She also wishes that she lived at home during the early years, and laments not meeting any of the typical high school milestones most teens reach.
Perhaps it was to be expected, but there are no interviews with family or friends. We do see interactions between the girls and those in their inner circle: record producers, their pilates instructor, and make-up artist.
It's unclear how much time they are able to spend with loved ones as K-pop sensations, but the film does highlight how isolated they are. How much of a personal life can they have with such a packed schedule?
7 thoughts every Blink had watching the Lovesick Girls MV
Footage of the girls' lives during their downtime will surely surprise fans, and will, for a second, make you forget that they are global idols, and not just friends hanging out.
Fans will love the rare glimpse into their living spaces, and it'll only be a matter of hours before eagle-eyed Blinks ID every item of clothing and accessory. It's sweet to see the girls get together to pack before a tour, give each other feedback in the recording studio, talk about their bad days, and wonder if they'll be married in 20 years.
It's not like we've never seen footage of them hanging out in their vlogs, but there's another layer of interest when it's directed by someone other than quartet (and their management) themselves.
The band members are very much involved in everything related to Blackpink. There are small moments where you get to see them really get down to business – Lisa working out a riff with the producer, Jisoo giving feedback during a clothing fitting, Rosé speaking about her struggle to show vulnerability in the studio. Contrary to popular belief, they are not just robots who do everything the company tells them to, and are just as much in the driver's seat as their management company, YG Entertainment.
Ending the documentary with their performance at Coachella 2019 was the right move. At the time, the fact that they were the first K-pop girl group to perform at the festival blew everyone's minds, but between filming and the film's release, it's obvious that the group is nowhere near reaching the pinnacle of their career. They've broken so many records that it's impossible to predict where they'll end up.
While fate brought the members of Blackpink together, it would be foolish to attribute to it anything more than that. The foursome trained like Olympic athletes at one of the biggest record labela for years, with only one day off each fortnight. True stans will know that, but this film is a physcial reminder.
Ultimately,the K-pop industrial machine is notorious for being protective of their artists' images, so don't expect any groundbreaking revelations in Light Up The Sky. It pulls just enough of the curtain back that you walk away knowing that members of Blackpink are true artists, AND real people with real feelings.
Sign up for the YP Teachers Newsletter
Get updates for teachers sent directly to your inbox
Sign up for YP Weekly
Get updates sent directly to your inbox