'Semicolon' EP review: K-pop stars Seventeen offer fleeting distraction with new record
The six-track release follows the summer's 'Heng:garae', and features lead single 'Home;run'

The band's fans, Carats, will welcome the new music but may be left wanting more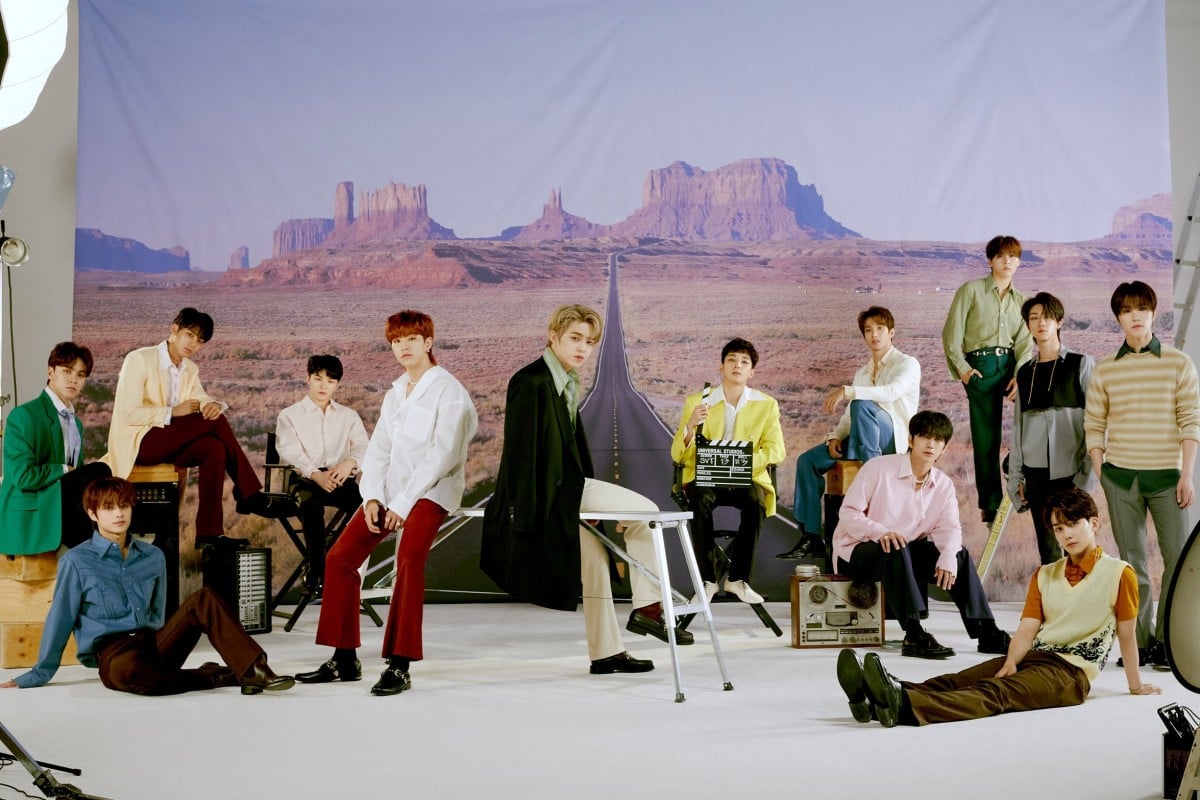 A welcome release, but not enough music to satisfy. Photo courtesy of Pledis Entertainment
Is it a Home;run for K-pop band Seventeen? The 13-piece group released an EP yesterday called ";" – rather like Ed Sheeran's records, it goes by a single character, but you can call it Semicolon.
On the record, S. Coups, Jeonghan, Joshua, Jun, Hoshi, Wonwoo, Woozi, DK, Mingyu, The8, Seungkwan, Vernon, and Dino offer some comfort pop for what, we can all agree, has been a tricky year.
Punctuation can be difficult, as is putting together a great album. Semicolons are notorious little bumps in the road of run-on sentences. Do they join or do they separate?
K-pop's "self-producing idols" Seventeen – they are actively involved in the songwriting, choreographing, and more – take the punctuation challenge of bridging their 2020 with a third EP after this summer's Heng:garae , rather than a full-blown fourth studio album.
Should you watch Blackpink's Netflix documentary, Light Up The Sky?
The six-track record's strategy is to offer easily palatable fare for this difficult period; and what better way than to burrow in nostalgia? And really, nostalgia for a whole bunch of decades, most of which they, and you, weren't even around for.
Lead single Home;run is an upbeat poppified lindy hop – you know, that cool style of 1920s and 30s swing dance where you throw your partner between your legs and over your shoulders – that gets the energy up in the room. This followed by a slow-burn trap bass line in Doremi.
9 of the hottest K-pop hits to keep the feelings of summer alive
Hey Buddy has a playful '80s instrumentation vibe that pairs well with the easy listening aura of Ah!Love!. Meanwhile, Light a Flame has the whole orchestra pitch in with a Latin-flavoured tune. The record ends with All My Love which celebrates the ultimate era of boybands, catching a whiff of one of those '90s hooks.
And before you've really realised, it's over.
Semicolon sums up the entire year perfectly: a little entertainment, a little distraction and, as the hours pass, a little forgettable.
Sign up for the YP Teachers Newsletter
Get updates for teachers sent directly to your inbox
Sign up for YP Weekly
Get updates sent directly to your inbox