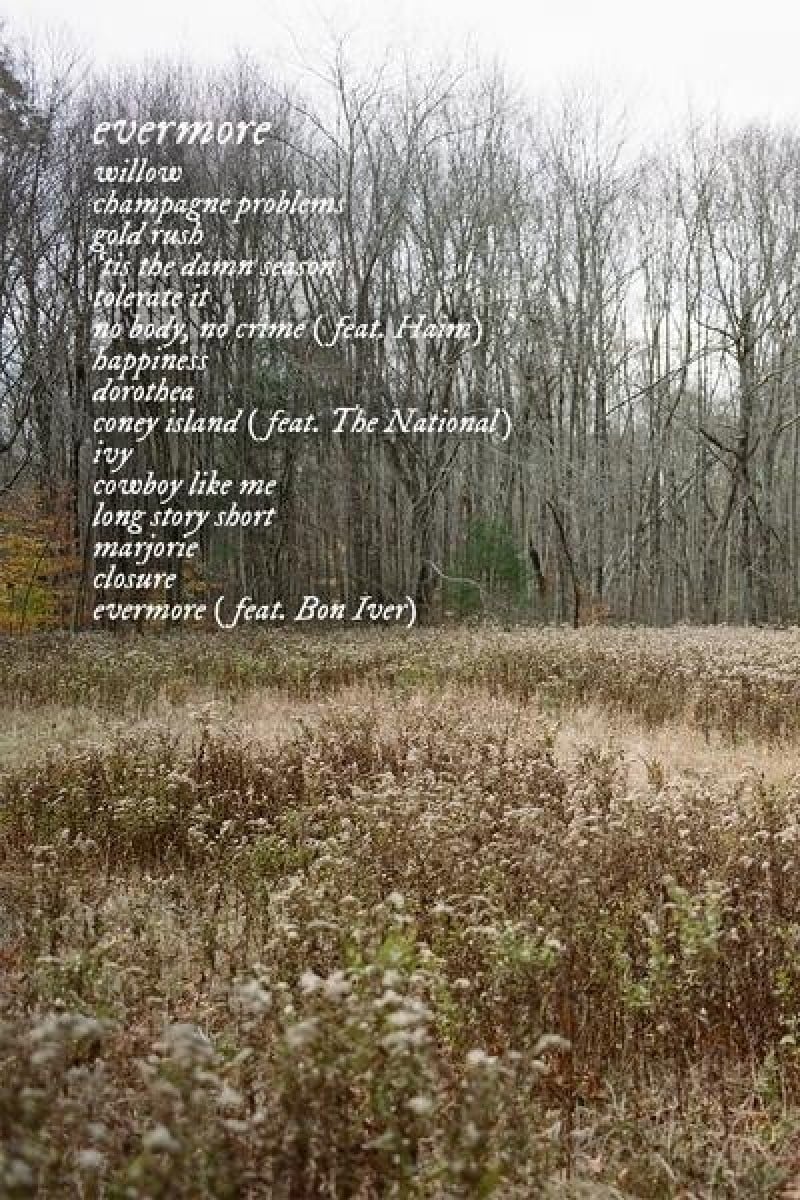 'Evermore' album review: Taylor Swift's second surprise album of 2020 is more than we deserve
The singer-songwriter's follow-up to the six-time Grammy-nominated 'Folklore' encourages fans to feel their feelings

TS9, released two days before Swift's 31st birthday, and discusses love, self-awareness, has left this long-term fan 'not OK, in the best way'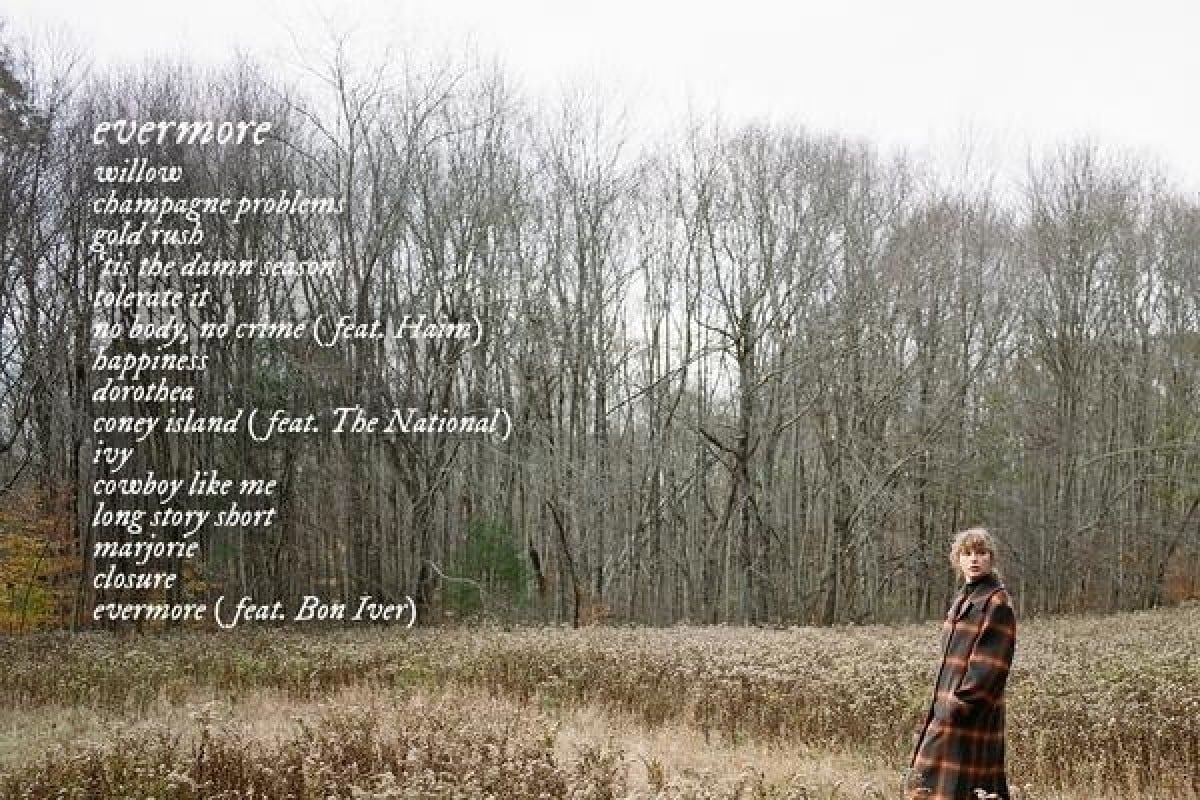 Taylor Swift was incredibly productive during lockdown, releasing the 15-song Evermore after the summer's Folklore. Photo: taylorswift.com
"Well, she's not named Taylor Slow" might just be one of the best tweets to come out of 2020.
So far, I've woken up TWICE this year to the news that Taylor Swift is releasing a surprise album.
To be real with you, I still wasn't done processing Folklore, and out of the blue, I have to make room for Evermore," the sister album? What a year!
Before diving into the album, I watched the music video for the lead single Willow, and was immediately struck by how it was a visual continuation of Cardigan.
It's more hopeful than its predecessor, with lyrics "Hey, that's my man / I'm begging for you to take my hand / Wreck my plans, that's my man," showing that she would take any risk in order to be with her beloved.
The track is super sweet, but not cloyingly so. Watching it, you can easily see the parallels between her life and the representation of witches, and a harsh winter. It was not easy for her to carve space for a special someone in her life as her public image has been through the ringer.
What was most surprising was that she had an Asian love interest for the first time! Taeok Lee, a Korean-American dancer, performed with her during the Red era and returns in this video as a love interest.
As an Asian American, it brings me much joy to see Taylor have love interests of all ethnicities in her music videos.
How Hollywood continues to underrepresent Asian male actors
Asian American men are often the target of insensitive jokes and have been portrayed as undesirable in mainstream media, Taylor's music video actively works against this stereotype. Taeok is worth fighting for and in the video, Taylor would have done anything for him.
And if that wasn't exciting enough, she's also wearing what seems to be a wedding dress, setting Twitter ablaze with speculation that she might be engaged, or even married to her beau, Joe Alwyn.
While Taylor has made it clear that both Folklore and Evermore blur the line between fiction and reality (most songs are based on fictional characters), and is very happy with Alwyn, she can still write songs about heartbreak like no other.
In Closure, Taylor receives a letter from a previous boyfriend, and while seeing the ex's name "still spells out pain," she declares that she no longer needs to hear their side of the story, as she's already found peace in the ending of the relationship.
Taylor's biting words that she's "fine," and that she doesn't want to be treated like "some situation that needs to be handled", illustrate that closure is something you create and give yourself, not something that can be handed to you.
Taylor Swift's first lockdown album sees her swing away from the pop of recent years
Not all of Evermore is sombre. No Body No Crime, featuring trio of sisters Haim, will make you chuckle. Taylor's persona, along with that of Este Haim, are suspects of a missing persons case after she finds out her husband was unfaithful. Taylor sings she "ain't lettin' up until the day [she] dies" that and it's a good thing she's had her boating licence since she was 15.
It's scandalous, but in the best way. Her country roots also shimmer through, with the twang in the guitar and when she croons "ooh, no body no crime".
Twenty One Pilots drop surprise Christmas song for fans
Taylor's ninth studio album ends with the title track, another collaboration with indie folk band Bon Iver. The narrator navigates deep depression and desolation, "Replaying [her] footsteps on each stepping stone / Trying to find the one where [she] went wrong / Writing letters to be addressed to the fire." Yet, she sings, there is "a feeling so peculiar / This pain wouldn't be / Evermore," hinting at the proverbial promised land of hopefulness.
Just the thought of a loved one nudges her to shift her thoughts in a different direction, getting her "through the violence of the dog days". Through the shipwreck, her lover is there to hold her hand and steady her when she returns to shore. It's clear that her romantic partner is truly an equal partner – there is no saving to be done, only support to be offered.
Shawn Mendes' Wonder is a celebration of love, and plea for an end of toxic masculinity
Folklore and Evermore are two bright spots in a very bleak year, and are gentle nudges from Taylor to take a pause and really sit with our emotions instead of pushing them away. The two albums encompass the full range of emotions, and you, too, can sit with Taylor's experiences and reflect where they intersect with yours.
As uncomfortable as it may be, the only way to truly heal is to feel your feelings.
Sign up for the YP Teachers Newsletter
Get updates for teachers sent directly to your inbox
Sign up for YP Weekly
Get updates sent directly to your inbox