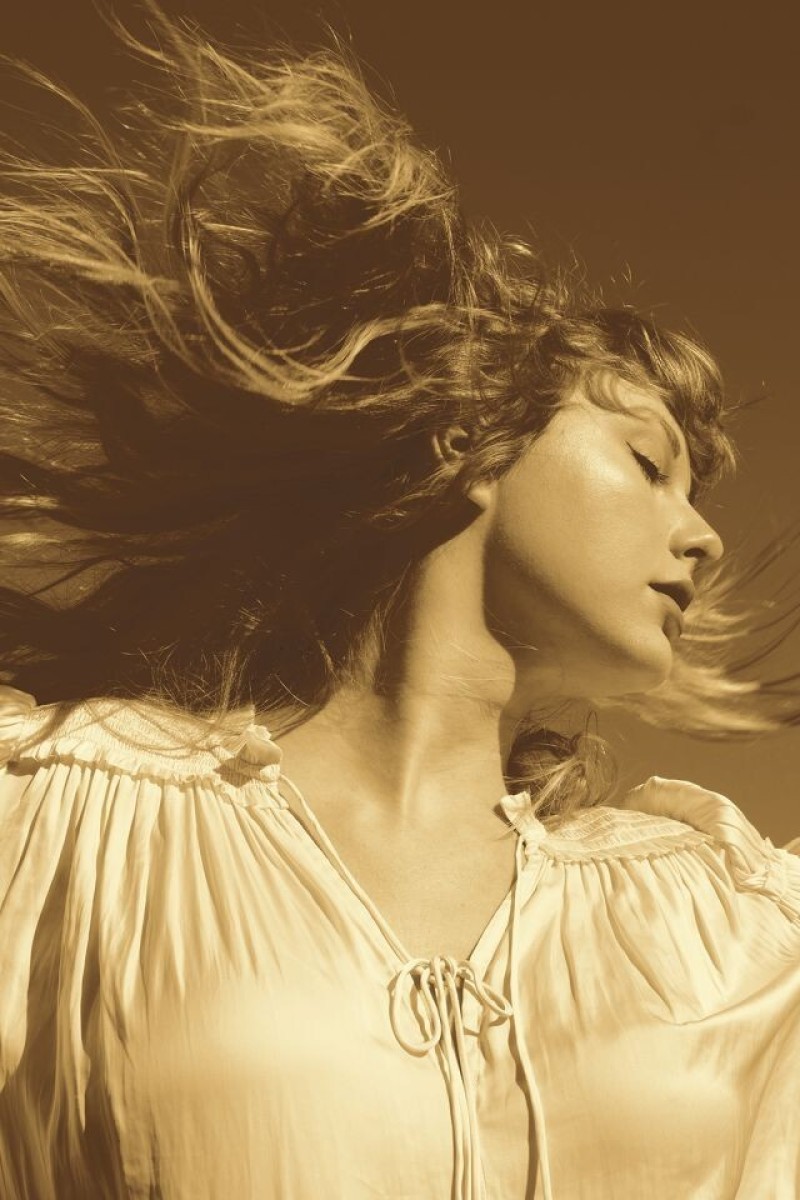 'Fearless (Taylor's Version)' review: Swift is taking back control of what's hers
Swifties have been holding their breath ever since Scooter Braun sold the original recordings of her first six records

The re-released album features hits such as 'Love Story' and 'You Belong With Me' as well as a new track with country star Maren Morris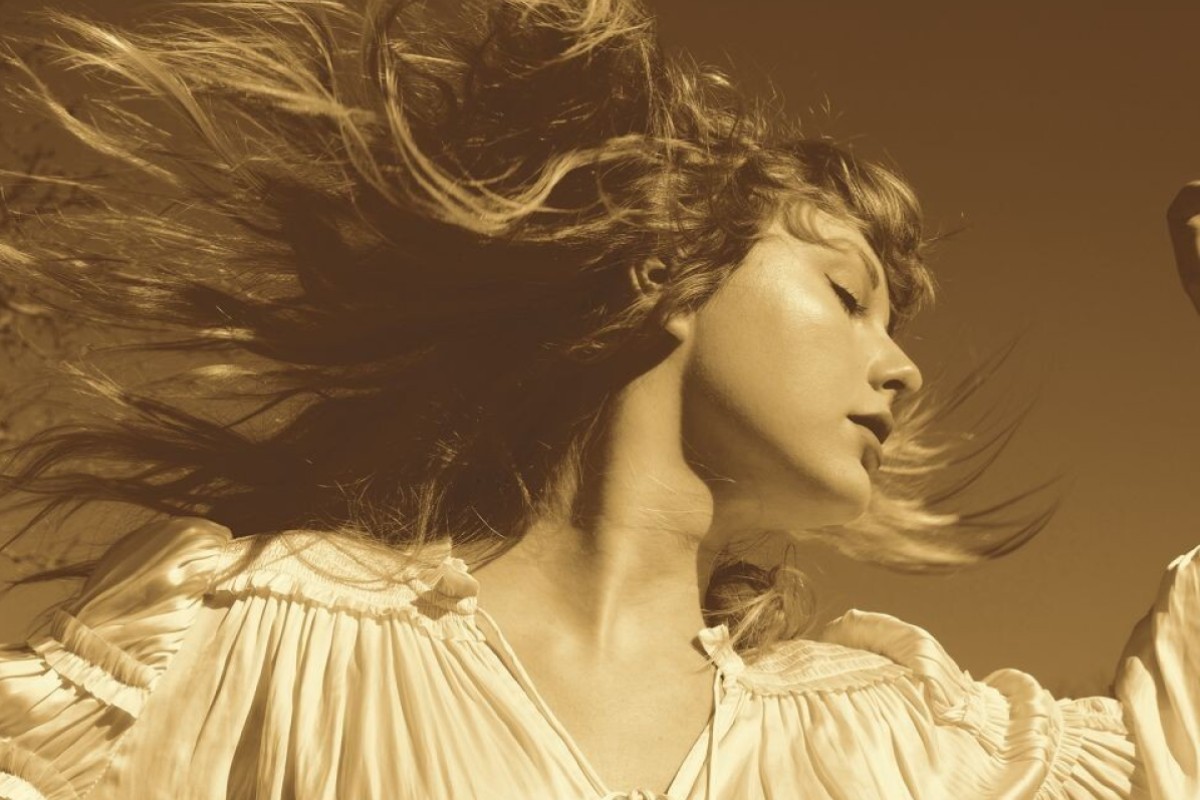 She's baaaaack. Photo courtesy of Republic Records
Ever since Taylor Swift announced that she was going to re-record her first six albums, fans have been going wild on social media, speculating changes she would make to her songs, and decoding Easter eggs like there was no tomorrow. (Swifties have no chill. They pay attention to, and look for hidden messages in, everything! From the number of letters in her tweets, and the earrings she wore, to even how her hair was styled.)
Well, today's the day, and Fearless (Taylor's Version) is sending those of us who heard it as starry-eyed teens back to our high school days, and giving younger fans an idea of what life was like when Taylor was just a newcomer in the country scene.
Listening to Taylor sing the songs she wrote as a teenager is just …*chef's kiss*, perfect. Obviously we'd prefer the re-release to have been done out of love, rather than almost being forced to, to regain some ownership over her own work. But she's taken all the obstacles in her stride and created a whole new experience for die-hard Swifties and new listeners. Just because she's re-releasing her music doesn't mean there are no surprises in store.
When her second studio album Fearless was released in 2008, it propelled Taylor to stardom. But more than a decade has passed, and it's clear she has grown and learned a lot. Love Story is an absolute classic, but the new version is so crisp. No distracting backing vocals, louder string instruments, and subtle differences in what she chooses to emphasise.
Take the word "Romeo" in the line "Cause you were Romeo", for example. In the original, she draws the vowels out more, but in Taylor's Version, she sings a more clipped "RomEO". Small changes like these make a big difference in the overall experience.
The whole record feels grown-up and polished now, something we've come to expect now from Taylor, but that would have felt out of place when she was a teenager.
Her other massive hit You Belong With Me receives a similar makeover. The track still feels as heart-wrenching as it did more than a decade ago, but the instrumental elements are much louder and more pronounced – the drums in particular are more obvious.
There's also more strength behind Taylor's voice. It's slightly deeper, there's less country twang, but it's still unmistakably Taylor.
The title track perfectly encapsulates the feeling of having a crush and how magical it can be to just be close to them. Somehow she was able to distil the butterflies of having your first kiss into this track, and somehow it feels even more special now, as she looks back on her youth.
What would it have been like to dance with a crush in the parking lot? Not all of us can relate to this exact experience, but when we're listening to this, we can almost see it happening before our eyes. Taylor is able to paint pictures with her words with such ease, it's uncanny. It feels so genuine.
Releasing six new songs written in the era that began her legendary journey is almost like releasing a whole EP, just for the sake of it.
And while re-recording old tracks doesn't equate to releasing new music, Taylor would never leave fans hanging – and there is stuff here we've never heard before.
You All Over Me (featuring Maren Morris), is the first track that was released from the vault last week. It is a real gem, in true T. Swift fashion, describing how she has been changed for good after the ending of a relationship. She's been "burned", "wasted time", and "lost tears".
These feelings were referenced in Clean off her 1989 record with the lyrics moving from "I've still got you all over me" to "I think I am finally clean". These are the kind of small details that Swifties take pride in – all of their idol's songs are connected, and part of the same universe.
Take another example of this "universe". In Mr Perfectly Fine, she sings of "Mr Casually Cruel", who might be a precursor to a man who was "casually cruel in the name of being honest" in her hit All Too Well on her Speak Now album. This track is sassy, poking fun at the cruelty of an ex who blindsided her, and she relishes in calling him "Mr Never told me why / Mr Never had to see my cry / Mr Insincere apology so he doesn't look like the bad guy."
Combined with an upbeat tone of voice and a smile you can almost hear, this juxtaposition really helps paint the picture of laughing at one's misfortunes. (It's rumoured to be about Joe Jonas, who allegedly broke up with Taylor in a 27-second phone call. It's just a theory, but a popular one. Look it up!)
Taylor joins forces with country superstar Keith Urban for a duet in That's When, a track describing the aftermath of a painful break-up, a blurry decision that has not fully sunk in. When will she miss him? When will he make the decision to change his ways?
It's especially understandable why this song didn't make the cut for the original release, as the contrast between the two voices would be too great (Keith would sound a little too mature around a relatively unpolished Taylor in 2008). But that's the beauty of this record – 31-year-old Taylor is now in a different position to breathe new life into her old material.
Fearless (Taylor's Version) might be a re-release, but there's nothing stale about it. Six new songs, better instrumentation overall, subtle changes in her enunciation, and a bit of extra "spice" that only an extra decade of experience can provide. There are plenty of things to enjoy for both hardcore Swifties and casual listeners alike.
Sign up for the YP Teachers Newsletter
Get updates for teachers sent directly to your inbox
Sign up for YP Weekly
Get updates sent directly to your inbox