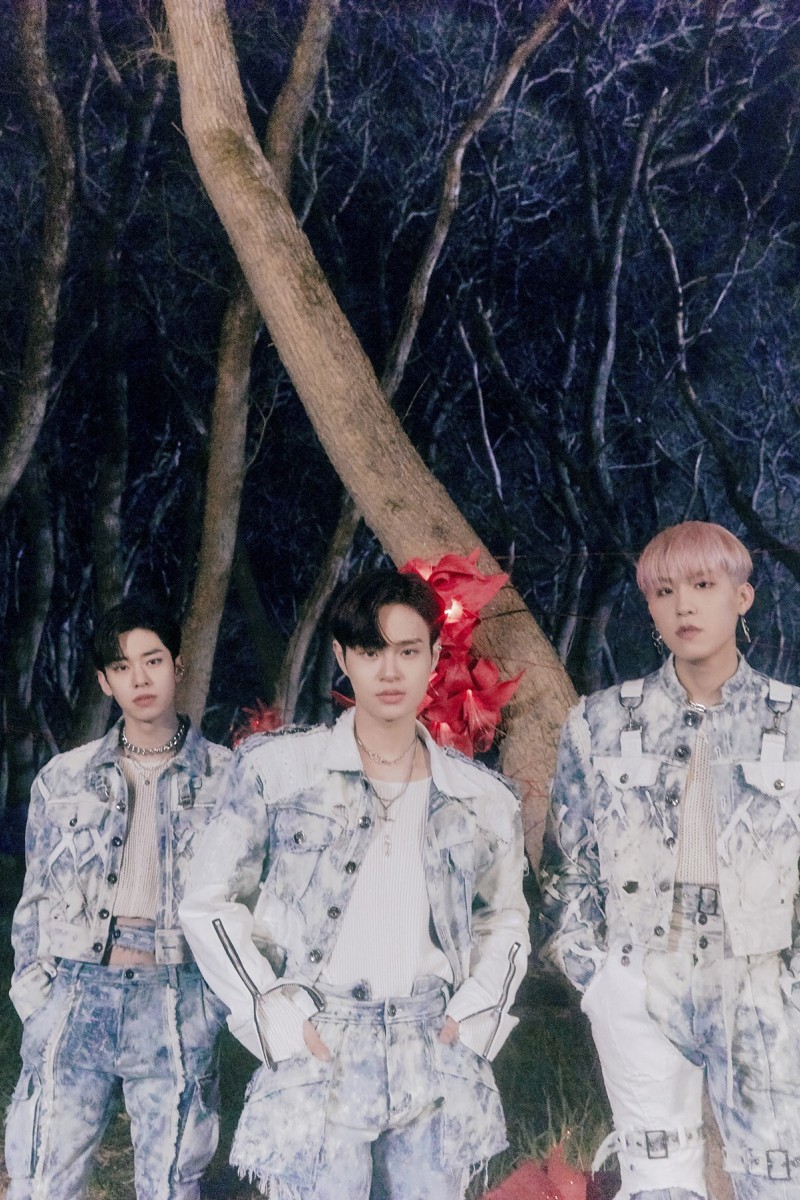 K-pop group AB6IX makes their comeback with new mini album, 'Mo' Complete: Have a Dream'
The band's new single and MV 'Close' shows how the team has grown since they first started their careers

SCMP spoke to the four-piece about dreams, happiness and how they're spending their time during the coronavirus pandemic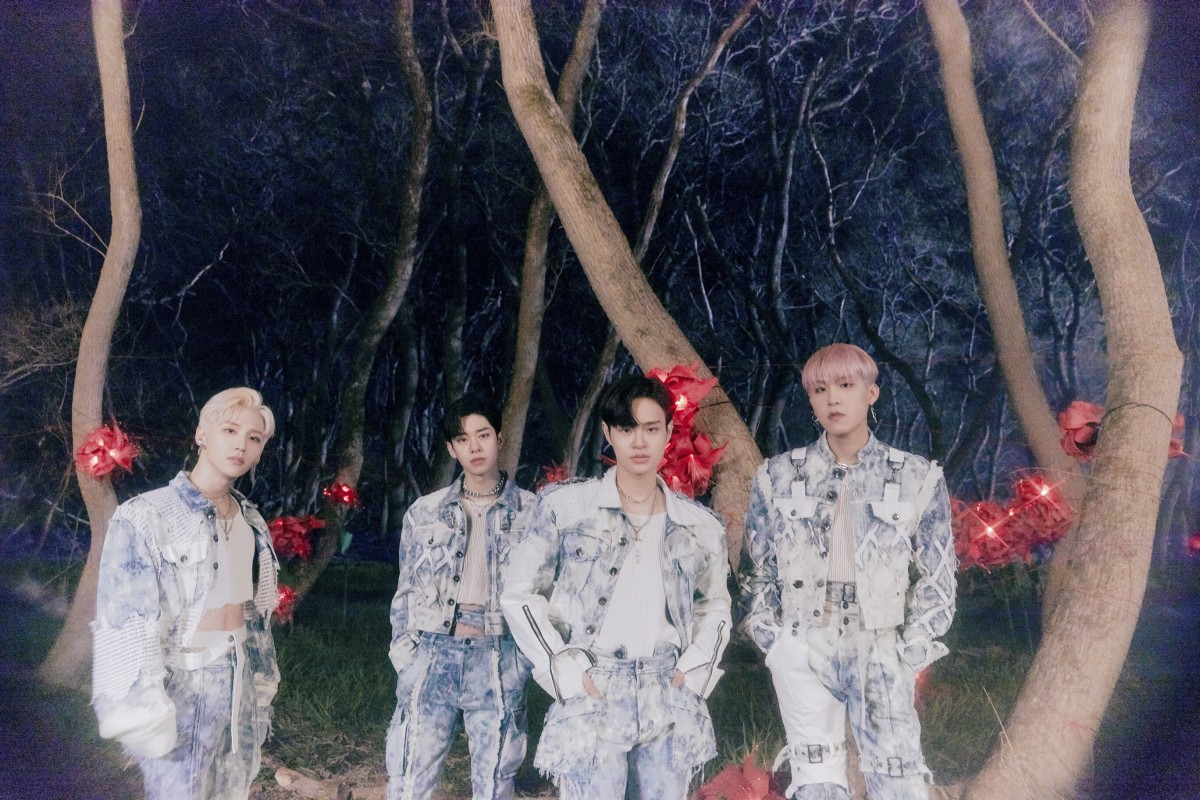 South Korean K-pop boy band AB6IX has just realised their fourth mini album, "Mo' Complete: Have a Dream." Photo: Brand New Music
South Korean group AB6IX has returned with their fourth mini album, Mo' Complete: Have a Dream. The five-track album takes the group back to its beginnings, and the single, Close, emphasises how much the team has grown since their earliest days.
Before the album's release, the four members of AB6IX: Jeon Woong, Kim Dong-hyun, Lee Dae-hwi and Park Woo-jin, spoke to SCMP over a video call about their latest release, dreams, happiness, and hobbies.
Q: How are you feeling about the release of

Mo' Complete: Have a Dream

?
Dae-hwi: We're nervous. We returned to the deep house genre from when we first started in 2019. I don't know if fans will still enjoy it, but I hope they do.
Dong-hyun: Our debut single, Breathe, was deep house. We wanted to make it better and cooler and have great performances by going back to that style.
What story are you hoping fans take away from

Close

, and the album as a whole?
Woong: This album's theme is growth and maturity. Regarding the song, we hope everyone listens to it, and we can get through the pandemic together.
This month is HUGE for K-pop releases
Are there any lyrics you want people to pay attention to when listening to the album?
Dae-hwi: In the song, Lululala, one of the lines says, "As long as we enjoy together". It's a message to our fans: "Regardless of what everyone says, as long as we, AB6IX and fans, have fun together, we're happy."
Woo-jin: At the start, I wanted to include hints and double meanings in our lyrics to make them more original. I still do that, but I am more focused on showing my feelings directly so listeners can feel it too.
Is there a word or phrase that you'd like people to think of when they think of AB6IX?
Dong-hyun: "Unlimited potential". Each member has a lot to bring to the table, so there's room to grow.
How do you feel about promoting an album during the pandemic?
Woo-jin: Since we couldn't do our world tour, I used [live-streaming platform] V Live to perform a concert by myself. I came up with a set list, and had a lot of fun.
Did any members start any pandemic hobbies?
Dong-hyun: I've been doing video workouts at home and learning different ways to get fit.
Woong: I love learning new languages, so I'm studying Japanese this summer.
Dae-hwi: I like to eat snacks and watch Netflix in my bed. I like [the K-drama] Hospital Playlist.
The K-pop stars who finally found success on YouTube
The music video for
Close
is all about dreams. Have any of you had memorable dreams?
Dae-hwi: A close friend or family member was chasing me. Also, I have a recurring dream about buying a lottery ticket. I actually did buy a lottery ticket, but I didn't win.
Woo-jin: Two weeks ago, I dreamed that my dog ran out of my house, and I chased it through the neighbourhood. In the end, a mother and daughter bought it snacks and took it to a pet shop. I've heard this dream means my money is running away.
'Dynamite' keeps on breaking records
There's some animation in the intro to the music video; what were your favourite animated shows while growing up?
Dae-hwi: Jjanggu [Crayon Shin-chan]. With the cheeks.
Dong-hyun: Power Rangers.
Woo-jin: Pingu and Digimon.
Some of you wear crop tops while promoting this album. How do you feel about trying new styles?
Woong: This kind of fashion crosses a boundary, but it helps me express myself more on stage. I hope people think beyond whether it is gender appropriate, and enjoy the performance as a whole.
Revisiting the best K-pop albums of 2020
What is a snack item you can't live without?
Dae-hwi: Takis. It's a delicious Mexican snack. I love the lime and fuego flavour. Also Lay's [crisps].
Woong: Chocolate.
Woo-jin: In summer, ice cream.
Dae-hwi: You scream.
What are your goals for 2021?
Dong-hyun: As a group, of course, we want to be heard more and be more loved and supported. So we just have to try our best to get there.
Woong: Our priority is to stay healthy. We put a lot of time and effort into the album, and hopefully people can look forward to our music throughout the year.
The secret weapon K-pop songs like 'Dynamite' use for worldwide success
What's something you would like to be asked that you've never been asked in an interview?
Woo-jin: "Are you happy now?" I ask this daily, but I rarely hear it in interviews. It can be asked lightly, but can make you think.
Woo-jin: [Laughs] Oh, I don't know.
Dae-hwi: It's a difficult question.
Sign up for the YP Teachers Newsletter
Get updates for teachers sent directly to your inbox
Sign up for YP Weekly
Get updates sent directly to your inbox