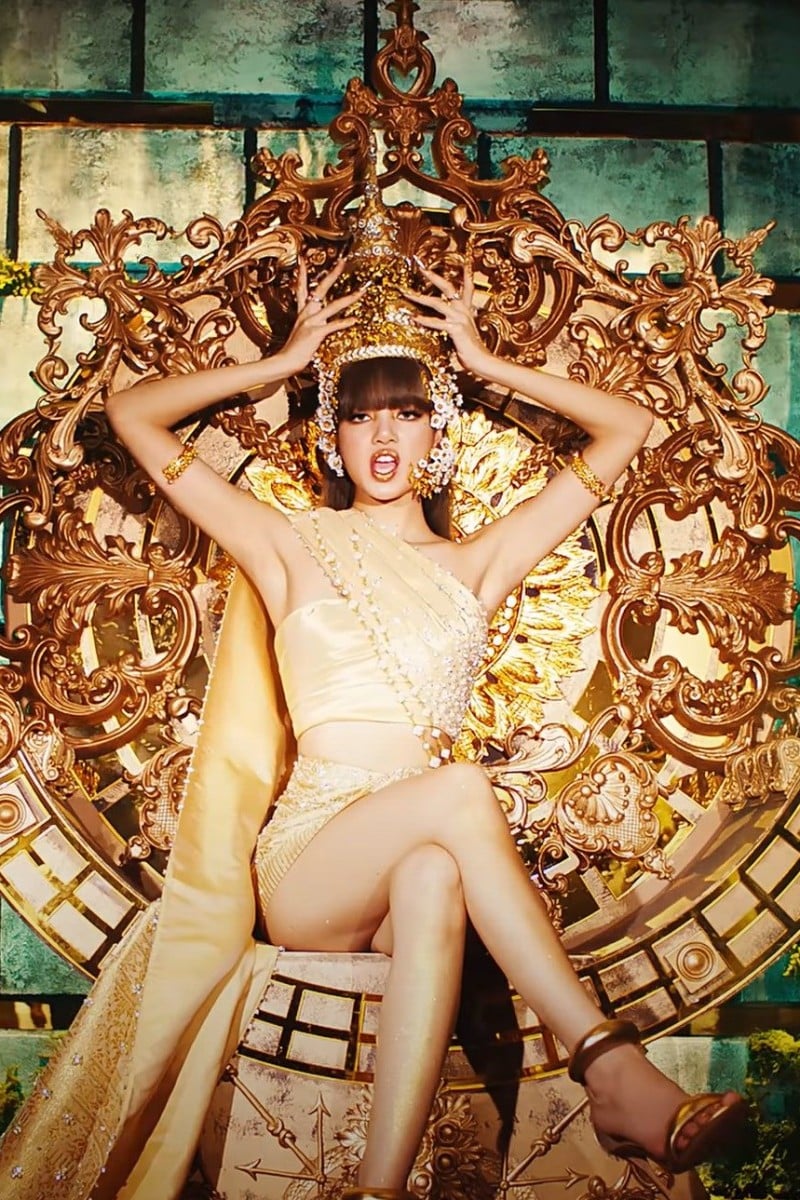 'Lalisa' music video: 6 reactions we had to Blackpink member Lisa's record-breaking solo debut
The Thai-born K-pop star shows off her quick raps, with references to her heritage in the sets and outfits, though the dance choreography was a bit disappointing

Within the first 24 hours of the MV's release, it received 73.6 million views, the highest number among solo artists on YouTube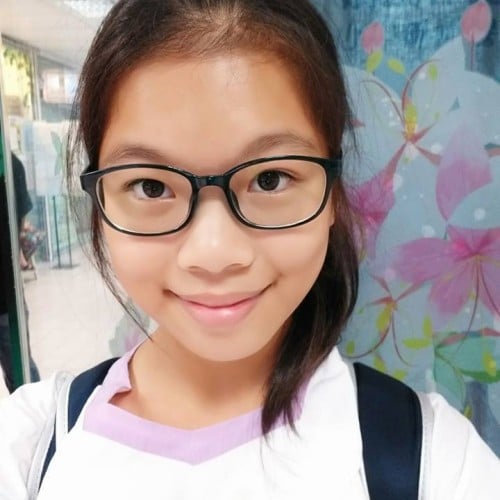 Natasha Ho
Natasha is my name and writing is my game. I am a Form Five student with a passion for writing in English. Whether it be news articles, stories, poems or lyrics, I'm up for it. I hope to meet new friends, learn new skills and make new stories.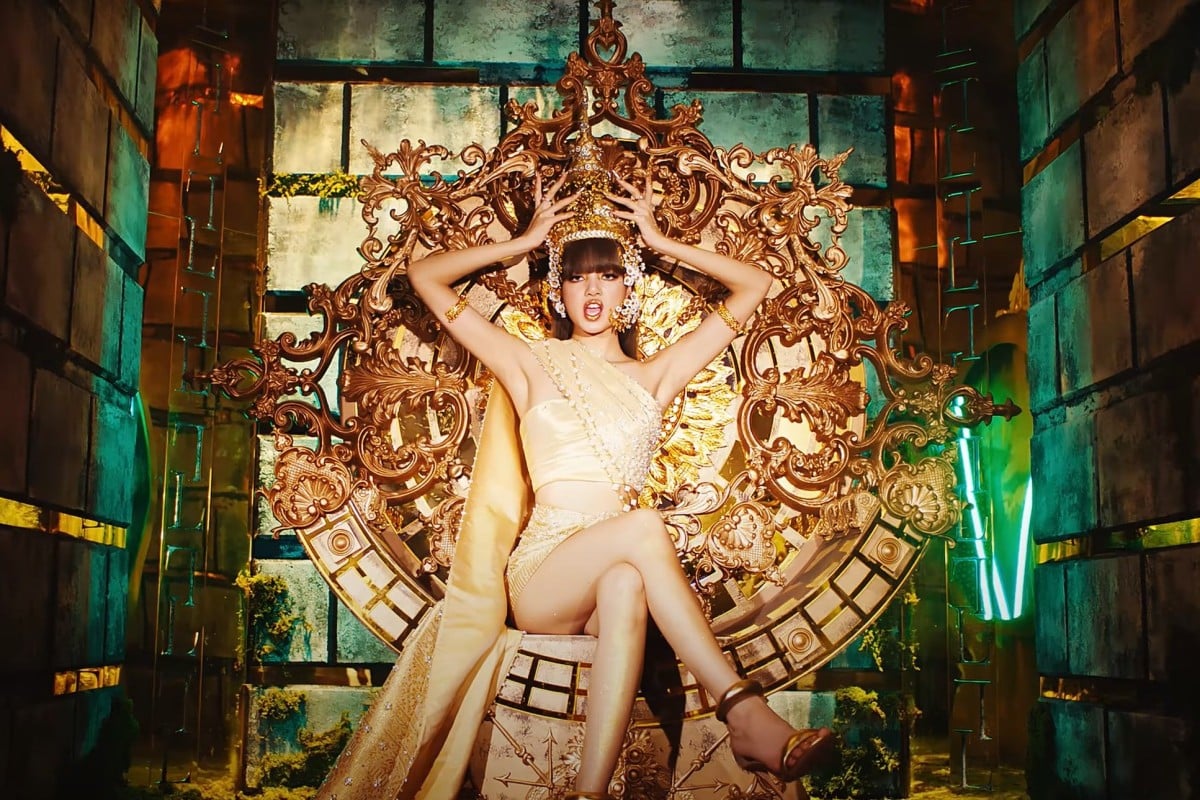 Lisa's golden Thai headdress is making waves in her home country. Photo: YouTube
Jennie Kim was the first Blackpink member to release a single on her own with Solo in 2018, and in March, Rosé (Roseanne Park) released On the Ground, breaking records and shattering charts around the world. After a long wait, it is finally Lisa Manoban's turn, and the Thai rapper's star power should not be underestimated.
On September 10, Lisa released a music video (MV) for her debut single Lalisa and has already broken YouTube records. Within the first 24 hours of its release, the MV received 73.6 million views, the highest number among solo artists on YouTube.
Here are a few thoughts we had while watching the MV for Lalisa.
It doesn't take a hardcore Blink (the name for Blackpink fans) to know that Lisa is from Thailand, and her heritage is shown proudly in the MV.
In an interview with Korean entertainment outlet Soompi, the star said, "I wanted Lalisa to have a Thai feel to it. The set and outfits also capture that Thai vibe well."
With a golden beaded dress and cape, she looks like a stunning goddess as she sits on an elaborately-sculpted throne. She wears a pointed golden crown, and earcuffs with golden jasmines surround the sides of her face.
Lisa shows off her Thai roots in the music video for 'Lalisa'. Photo: YouTube
The pointed headgear is inspired by the traditional chada (also called makuta) worn by Thai dancers and royalty. We love how she incorporated her culture into her first solo song.
In the song, she raps, "I came to Korea from Thailand, and I went for the throat."
YG Entertainment, Lisa's agency, always puts in a lot of resources for its artists' music videos, and Lalisa's MV is no different, with eight unique sets. The stone walkway in the beginning feels alluring, and the neon lights of a city street at night brings the feeling of new opportunities.
Lisa zooms through a tunnel on a motorcycle, and later bursts into a room full of speakers. These scenes create the image of a woman taking control of her life which seems fitting as this is Lisa's first single without the rest of Blackpink.
The MV's more rebellious scenes switch to a set with a friendly house and colourful windows, showcasing Lisa's ability to be both a pretty savage and a cute girl-next-door .
Then, of course, we have the shimmering throne set inspired by a traditional temple in Lisa's hometown.
In every scene, Lisa's outfits matched the set well, ranging from a fashionable graphic blazer, to the simple but chic beanie with a grey hoodie, and her dazzling golden outfit.
Amid all these astounding sets, the most memorable is the room with her full name, Lalisa, spelt out and lit up. This music video is a way for Lisa to show her individuality through her full name, which she shortened before becoming a K-pop star. Using her Thai name is a power move in the face of haters who have attacked her in the past simply for being Thai.
The 'Lalisa' music video broke a YouTube record for most views for a solo artist within 24 hours. Photo: YouTube
3. Easily-digestible pop-EDM track
While it is undeniable YG spent a lot for this MV's sets, the same cannot be said for the production of the song. Yes, Lalisa is certainly an easily-digestible pop-EDM track that will get people dancing, but the instrumental feels like a generic hip-hop track with a recycled drum beat and bass line.
Still, Lisa's charisma shines through, but the MV would have been even better if this song had been better produced. It has some traditional Thai music in the background, but the song still feels like just another pop-EDM dance track.
4. A chance for her vocals to shine
Blackpink member Lisa wears a graphic blazer in the 'Lalisa' music video. Photo: YouTube
Despite the lacklustre instrumentals, Lisa's voice still shines. As the lead rapper in the group, it is rare to hear her sing so much. But her flavourful, husky voice carried the song, and added her own flavour to the powerful anthem.
5. Disappointing choreography
Lisa's back must've hurt from carrying the whole song with just her vocals, raps and stage presence because, unfortunately, this song's choreography did not give her dancing a chance to shine.
It is well-known to Blinks and non-Blinks that the star is an incredibly talented dancer, whose moves are precise and smooth.
But Lalisa's chorus consisted of only simple hip sways and hand movements when we know she could have easily handled much harder choreography.
Some of Lisa's critics have painted her as someone who can only dance, but Lalisa's impressive raps have proved otherwise.
A mix of English and Korean, Lisa's raps showcase her immense talent. When we first heard the fast rap in the second verse, we had to stop ourselves from screaming at the top of our lungs. She is a well-rounded queen indeed.
Sign up for the YP Teachers Newsletter
Get updates for teachers sent directly to your inbox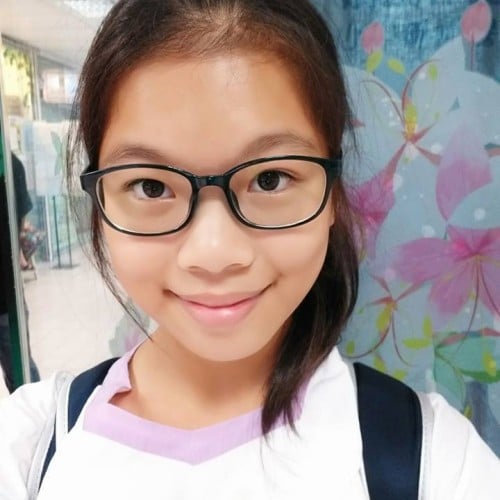 Natasha Ho
Natasha is my name and writing is my game. I am a Form Five student with a passion for writing in English. Whether it be news articles, stories, poems or lyrics, I'm up for it. I hope to meet new friends, learn new skills and make new stories.
Sign up for YP Weekly
Get updates sent directly to your inbox