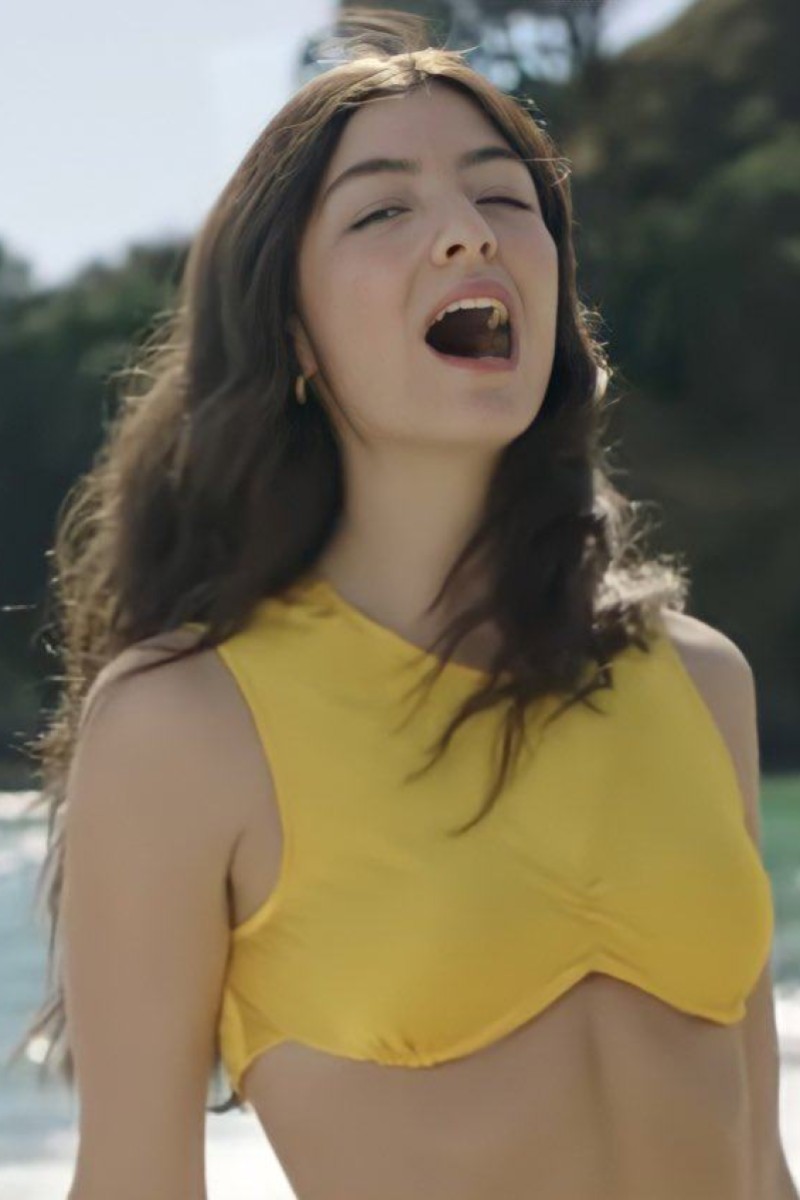 'Solar Power' album review: Lorde takes a step back from the spotlight, and seeks answers to life's questions in nature
The New Zealand singer-songwriter has released her third album, following a four-year hiatus after the success of "Pure Heroine" and "Melodrama"

Her tracks cover a range of relevant topics – 'Fallen Fruit' alludes to the effects of climate change, while 'Mood Ring' discusses today's wellness industry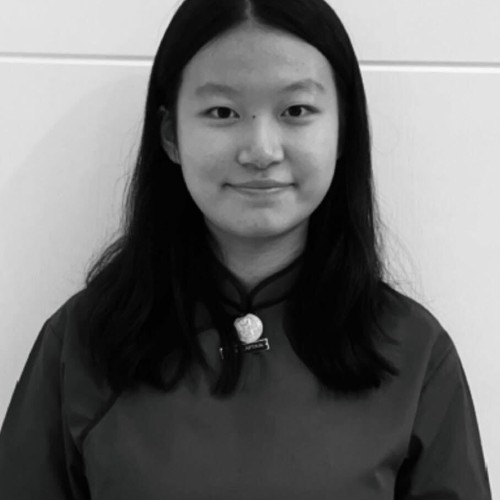 Emily Li
Emily is a student at St Stephen's Girls' College. She enjoys reading, writing and watching films. Her happy place? Wherever her cat and her bed are.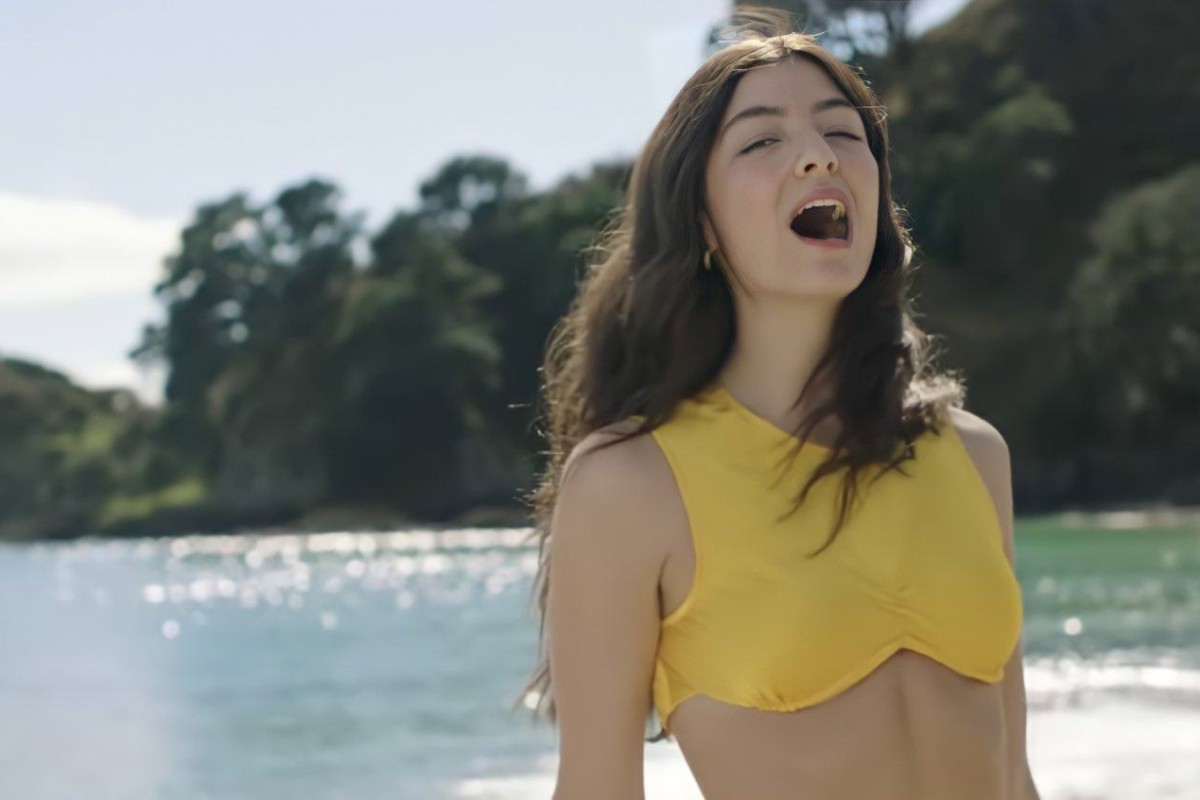 Lorde shines in her latest album, "Solar Power". Photo: Captured from Twitter / @eliesaaabs
After a four-year hiatus, Lorde finally returns to the stage with her third album – "Solar Power", released on August 20. Her debut and sophomore albums, "Pure Heroine" and "Melodrama", focused on teen angst and heartbreak, but this time, the New Zealand singer-songwriter has chosen to escape the crowd, focusing instead on exploring herself.
Instead of the electropop style of "Melodrama", Lorde goes indie folk and psychedelic for her new album – with lots of acoustic guitars in the background. For "Solar Power", she worked with Jack Antonoff, who also produced her second album.
In the music video for her comeback single, Solar Power, the artist dances on the beach with her friends to acoustic guitar melodies. While the whole album sounds like a serenade to nature, it is far more than that.
Living in New Zealand, Lorde has access to some of the most magnificent natural scenery in the world. She wrote in a newsletter accompanying the release of her single Solar Power: "In times of heartache, grief, deep love, or confusion, I look to the natural world for answers."
And the time she spent exploring the wonders of nature is certainly reflected in her music. She also took a trip to Antarctica in 2019, which made her contemplate the reality of climate change.
Some of that introspection is present in Fallen Fruit, the fifth song on the album, which is about protests against climate change. She sings, "But how can I love what I know I am gonna lose? Don't make me choose." The lyrics show the difficulty of living under a climate catastrophe, when so much of nature is at the mercy of humanity's actions.
Climate change could cause 216 million people to migrate, World Bank warns
Spirituality and mental health
As wellness has become a commercialised part of modern life, the eleventh track on "Solar Power", Mood Ring, is a satirical take on how people are willing to do anything for it.
In the music video, Lorde and her friends read books, burn sage, twiddle with stones and dance eerily as the artist sings: "Ladies, begin your sun salutations / Transcendental in your meditations (love and light) ... You can burn sage, and I'll cleanse the crystals."
Lorde explains in a video for Genius that she wants this song to show all the different things people are trying to deal with and how disconnected they feel from our modern world.
Lorde also addresses fame and its temptations in California, where the singer personifies California as a "golden body" for which she would "pay it all again" to have back.
But she adds that she doesn't "miss the poison arrows aimed directly at my head", alluding to the hostility of celebrity culture, and she ends this song waving goodbye to all these luxuries.
Olivia Rodrigo's debut, 'Sour', is sweet and salty in equal measures
In 2019, Lorde announced that her dog, Pearl, had unfortunately passed away. In an email to fans at the time, the singer wrote, "This loss has been indescribably painful, and a light that was turned on for me has gone out."
She wrote about her deep love for her pet in Big Star, singing, "But еvery perfect summer's gotta take its flight / I'll still watch you run through the winter light".
The six-minute closing song Oceanic Feelings is Lorde's final rumination on life and growing up. She reflects on this theme: "Now the cherry-black lipstick's gathering dust in a drawer / I don't need her any more / 'Cause I got this power".
The artist had been known for wearing dark shades of lipstick, but it seems now she has the power to feel confident without having to hide who she is.
Lorde has left behind her signature dark hued lips in her latest album. Photo: YouTube
The album has received conflicting comments: some have called its production bland, while some have deemed it a natural masterpiece.
For us, "Solar Power" is the perfect summer album. Not only can you dance to it on a beach, but the lyrics are also inspiring and reflective. It is gentle and subtle, yet intricate.
Billie Eilish is happier than ever – and better than ever, too
Lorde has clearly grown from a cynical teenager to a mature adult. In recent years, she has been inactive on social media and has avoided the public eye. After all the "Melodrama", it seems she has found a way to appreciate life away from the spotlight. Her excitement and fury are no longer needed to fuel her songs – it's just her lucid reflections on life, both the misery and joy.
If there's one thing we can learn from Lorde, especially those of us in Hong Kong, it is this: don't pursue luxury and power without pondering what you truly love. Lorde gained fame and money at a young age, but returned to her home in the end. After all, like she sings in California, "It's all just a dream / I wanna wake up."
Sign up for the YP Teachers Newsletter
Get updates for teachers sent directly to your inbox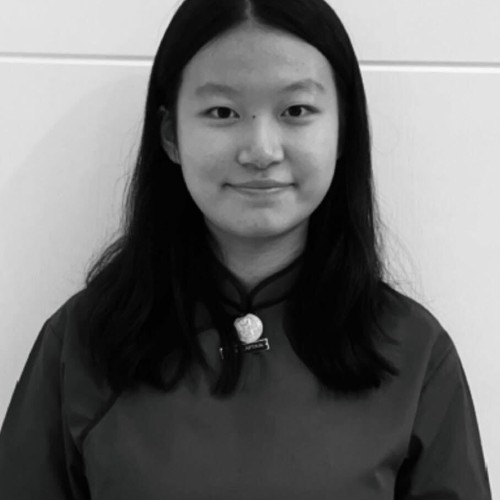 Emily Li
Emily is a student at St Stephen's Girls' College. She enjoys reading, writing and watching films. Her happy place? Wherever her cat and her bed are.
Sign up for YP Weekly
Get updates sent directly to your inbox