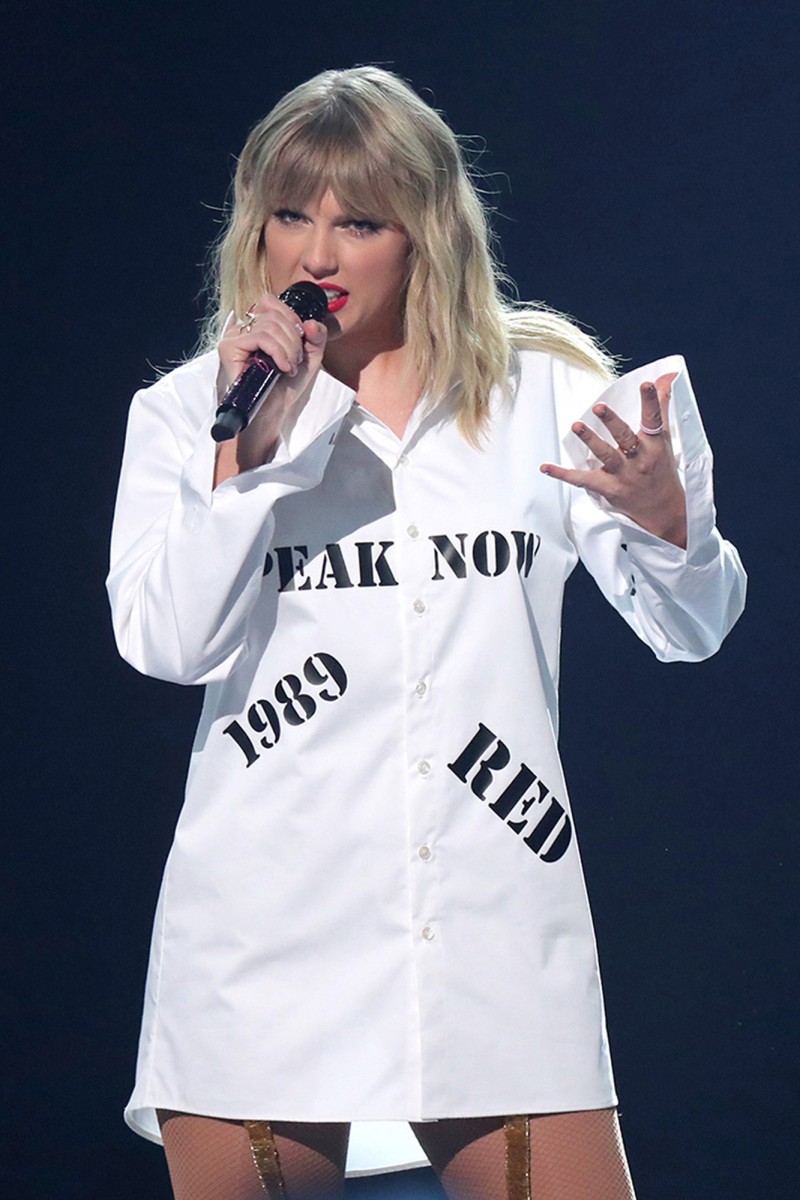 'Red (Taylor's Version)' review: Previously unreleased songs add a new depth to the album
Pop singer Taylor Swift released the re-recorded version of 'Red', adding new tracks like 'Forever Winter' and an extended version of 'All Too Well'

This album about heartbreak and loss is widely believed to be about Swift's ex-boyfriend, Jake Gyllenhaal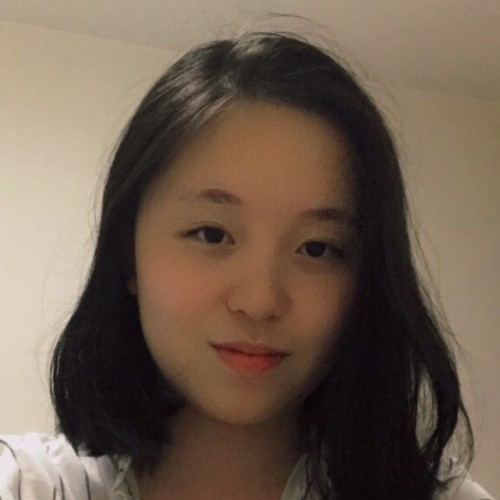 Carolina Wen
My name is Carolina Wen and I was born and raised in Hong Kong. I am also a student at Hong Kong International School. My passions include writing, debate and reading. My interests include politics and pop culture.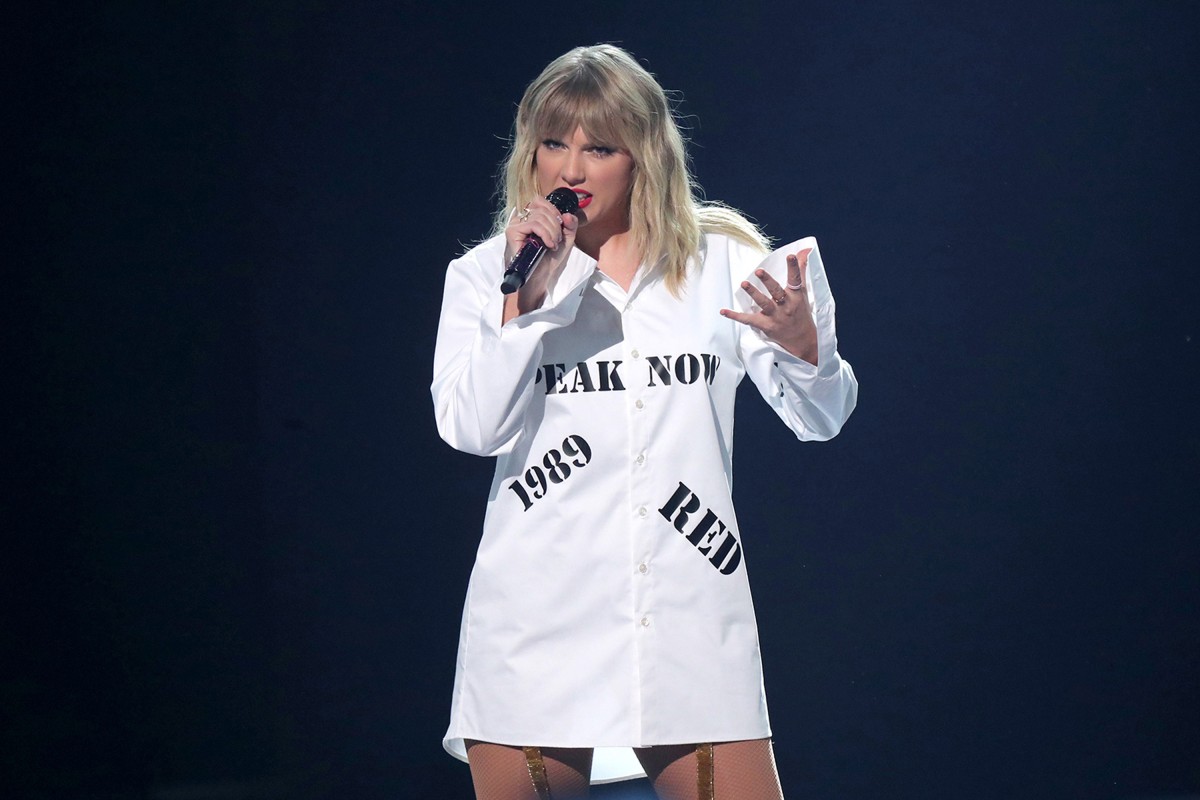 Taylor Swift is re-recording all her previous albums so that she will own the rights to her songs. Her old music is owned by talent manager Scooter Braun, who bought her former music label, Big Machine Records. Photo: JC Olivera/Getty Images/TNS
After months of barely-contained anticipation, numerous theories and of course, some of her famous Easter eggs, Taylor Swift finally released the re-recorded version of arguably her best album, Red (Taylor's Version). Taylor's version includes a few previously unreleased songs, two of which – Babe and Better Man – were later given to the bands Sugarland and Little Big Town, respectively.
In celebration of the release, let's take a closer look at the new threads added to the beautiful, tragic tapestry of Red.
Taylor takes back what's hers on Fearless (Taylor's version)
Under the simple backdrop of a strumming guitar, Nothing New is an exquisite, wistful song about the fear of becoming too old, falling behind and losing the shine of novelty. Joined by singer-songwriter Phoebe Bridgers, Swift confronts themes of fame similar to The Lucky One, reflecting on the exhaustion of constantly trying and being expected to stay interesting and reinvent. Swift is painfully honest about her fears with lyrics like, "Lord, what will become of me / Once I've lost my novelty?"
Yet what makes this song truly magnificent and allows it to fit perfectly into Red is the way it showcases Taylor's ability to pen lyrics that transcend her circumstances. Though the lines in the chorus, "How can a person know everything at eighteen / But nothing at twenty-two? / And will you still want me when I'm nothing new?" and the second verse "How long will it be cute, all this crying in my room? / When you can't blame it on my youth" can be viewed through the context of Swift's fame, it also cuts deeply to the emotions of each teenager or young adult who feels like they are losing more time, direction and balance as each birthday passes.
The ultimate ranking of Taylor Swift albums
Since it's usually characterised as the quintessential heartbreak album, it is easy to forget the bright and poppy side of Red.
Message in a Bottle is one such uplifting and bombastic song, all about the butterflies and addicting sparks that come with falling in love. With lyrics such as "'Cause you could be the one that I love / I could be the one that you dream of / Message in a bottle is all I can do / Standin' here, hopin' it gets to you," Taylor sings about being infatuated, hopeful and hypnotised by a potential lover. The loud, upbeat bass and extremely pop-like production – which practically beckons the listener to dance – definitely slots Message in a Bottle somewhere between Red and 1989.
Remember when we got TWO new albums in one year?
It is no surprise that the unreleased tracks on Red are as diverse in genre as the original album itself. I Bet You Think About Me brings us back to Taylor's country roots, or "Yeehaw Taylor," so to speak. With acoustic guitars and harmonica, this song is as country as it gets on Red, not that you couldn't have guessed from the featured artist, country singer Chris Stapelton. And boy, this song contains enough delicious pettiness and spite to rival any country song about a woman killing her husband.
Swift rips into her ex (likely movie star Jake Gyllenhaal, but we'll get to him later) for his pretentious friends who think they are smarter and more sophisticated, and all the ways he looked down on her, with lyrics like "You laughed at my dreams, rolled your eyes at my jokes".
Above all else, Swift wants her ex to know that she knows he thinks about her and how he let her go.
In Forever Winter, Swift delivers some of the album's most emotionally devastating lyrics. On this track, Swift sings about her worry and stress over her partner's mental health, a theme not featured on the original album.
With lyrics such as "All this time I didn't know/You were breaking down/ and I pull at every thread/ trying to solve the puzzles in his head/Live my life scared to death he'll decide to leave instead," Swift perfectly illustrates the pain of watching the person you love pull away as they suffer. The song and the delivery are an intense, but gentle, plea to be heard.
Six things we learned about Taylor in Miss Americana
The track from Red that most closely resembles Run would be Everything has Changed, a fact made obvious in the way that they were both written and sung in collaboration with Ed Sheeran; it's this similarity that probably explains why Run didn't make the original cut.
Like Everything has Changed, there is something sweet and innocent about Run, and it belongs alongside other Ed Sheeran songs like Kiss Me or Photograph. A song about young lovers running away with each other, Run feels like a warm embrace that helps you weather the emotional turmoil of Red.
Why you need to watch the Reputation concert on Netflix
If you know the meme of the two neighbouring houses, one black and labelled "the lyrics," and the brightly-coloured one next door labelled "sound," then you have the perfect description of The Very First Night. Although the bright pop production may fool you, this song is not about falling in love; it's actually about reminiscing about magical moments with a past boyfriend; specifically "the very first night".
All Too Well (10 min version)
This song was probably the most anticipated track of the entire album. For years Swifties have pleaded for the release of the 10 minute original version of the ultimate heartbreak anthem that is All Too Well.
Along with even more soul piercing lyrics, Swift serves this version of All Too Well with a side of scorn lacking in the original. The addition of witty digs like "And I was never good at telling jokes, but the punch line goes / I'll get older but your lovers stay my age," fully expresses the bitterness Swift holds toward her ex for the way he took advantage of her naivete at 20 years old (ex-boyfriend Jake Gyllenhaal was 30 years old when he dated a then-20 year old Swift).
Despite these particular lines, All Too Well remains utterly heartbreaking at its core, with vivid descriptions of the crushing blows of lost love, especially when the other person did not love you as much as you loved them.
It's understandable that some of these songs never made it onto the original Red album, whether it is because they didn't fit the overall tone of the album, which was the case with Message in a Bottle, or because they were too similar to other songs, like Run. However, all these songs, paired with the maturity in Taylor Swift's voice, add a new dimension to the Red album whilst preserving its original magic.
Sign up for the YP Teachers Newsletter
Get updates for teachers sent directly to your inbox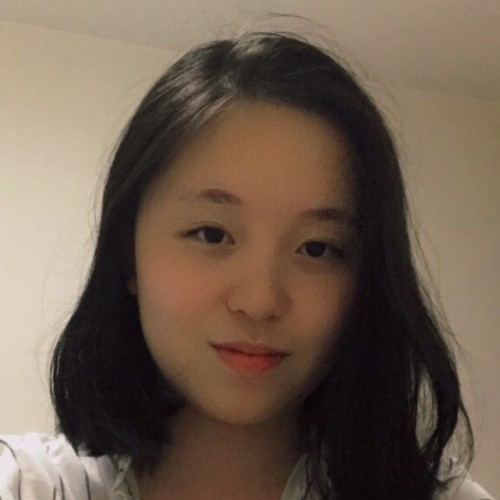 Carolina Wen
My name is Carolina Wen and I was born and raised in Hong Kong. I am also a student at Hong Kong International School. My passions include writing, debate and reading. My interests include politics and pop culture.
Sign up for YP Weekly
Get updates sent directly to your inbox