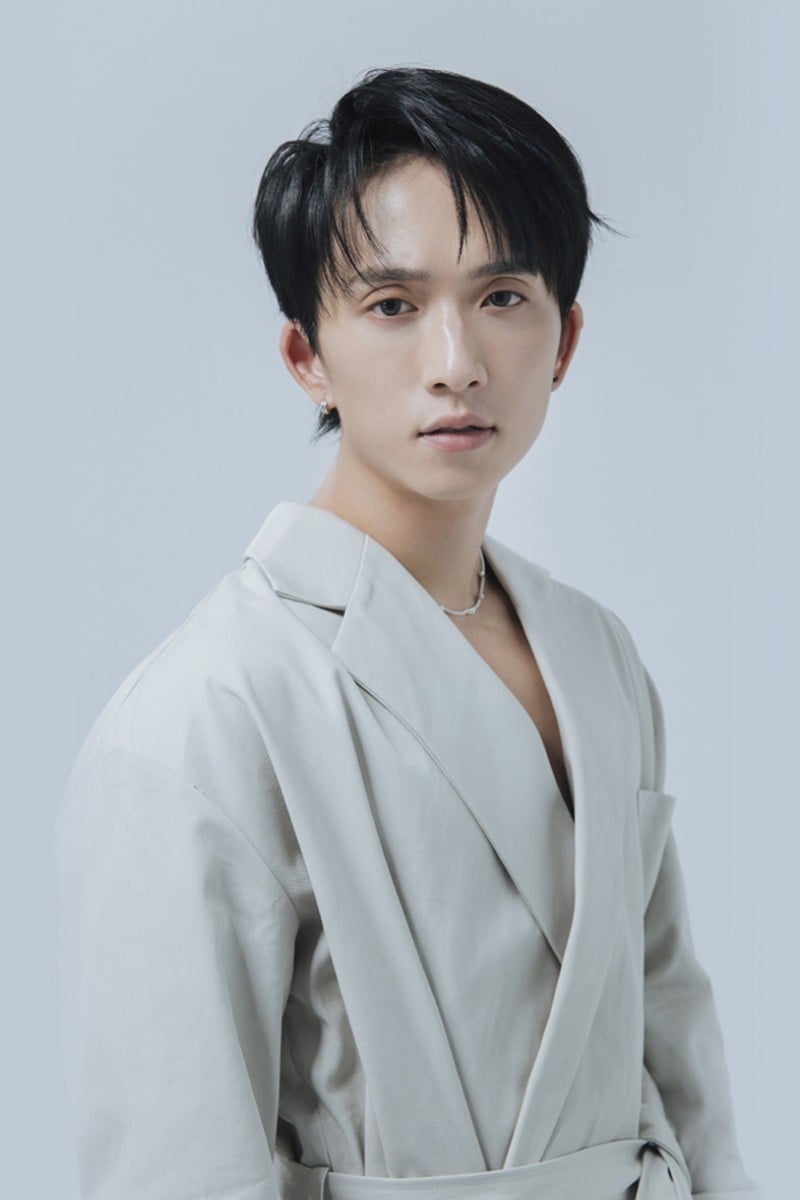 When Mando-pop met Canto-pop: Taiwan-based Qiu Fengze, or Kenny Khoo, on learning Cantonese for song with Mirror's Edan Lui
The singers collaborated on two singles – one in Cantonese and the other in Mandarin – with similar themes but each with its unique style

The Singaporean artist says he grew up listening to famous Hong Kong singers Jacky Cheung and Eason Chan, who have influenced his own music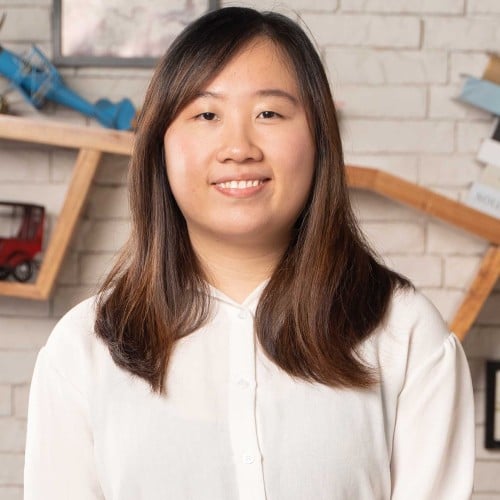 Sue joined the Post in 2021. She graduated from the University of Hong Kong with a double major in journalism and counselling.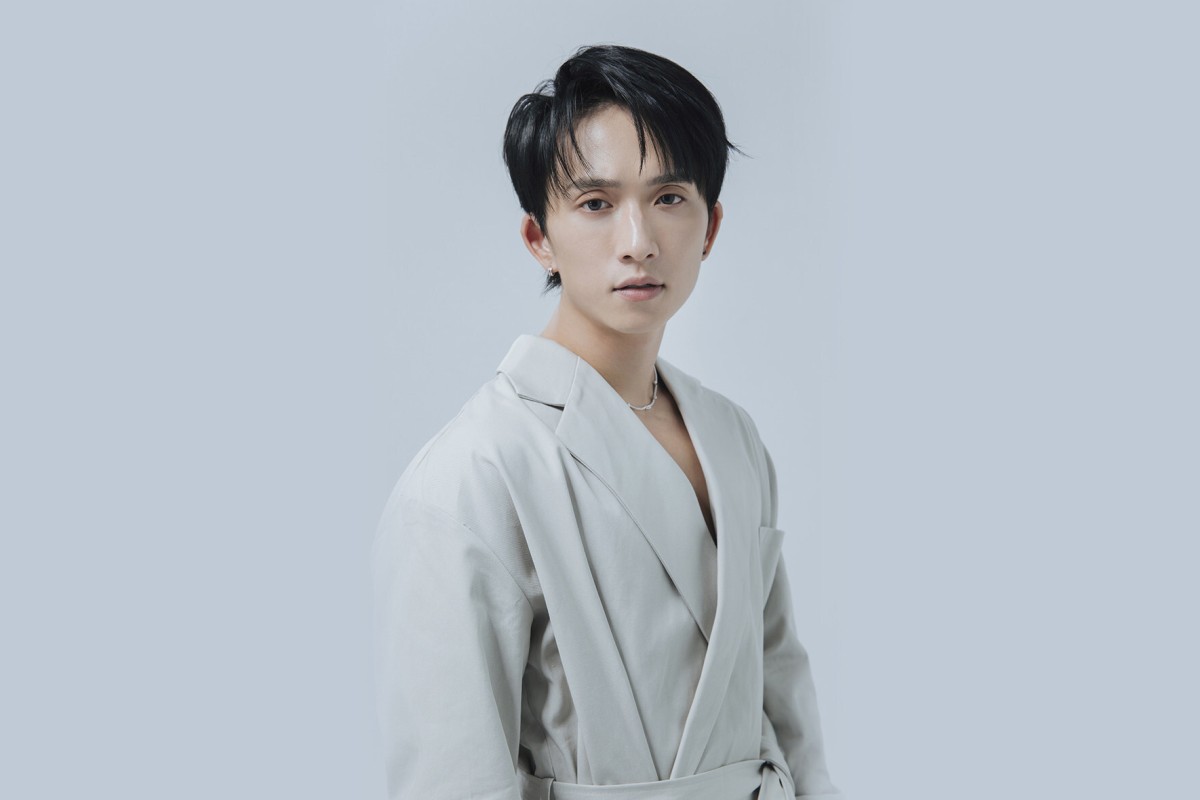 Taiwan-based singer-songwriter Qiu Fengze is also well-known for hosting variety show "100% Entertainment" and being leader of the boy band W0LF(S). Photo: Barry Liu
When Taiwan-based singer Qiu Fengze – real name Kenny Khoo – approached Edan Lui Cheuk-on, member of Canto-pop boy band Mirror, for a collaboration, he did not expect learning Cantonese would be difficult.
"Are you interested in working on a song together? I want to challenge myself by singing Cantonese songs. We could do a duet," read the Instagram message Khoo wrote to Lui last September.
Within two hours, the Hong Kong idol replied: "Definitely, yes."
Keung To embarks on journey of self-reflection in Mirror in the Mirror
Having grown up listening to Canto-pop, Khoo thought to himself, "How hard could speaking in Cantonese be?"
"I found that I was wrong," the Singaporean singer said. "There is a difference between speaking and listening to a language. Cantonese has its own charm and details, so it's very difficult to pronounce the words accurately."
But after weeks of practice, Khoo managed to sing his part in Cantonese, and in November 2021, he and Lui released two singles together – one in Cantonese and the other in Mandarin.
At present, the Cantonese music video has exceeded 4 million views on YouTube, while the Mandarin one has amassed more than 1 million views.
The Singaporean singer made his debut in Taiwan in 2014 with his album "Ten Storeys", which landed the No 1 spot on Taiwan's G-music sales charts a month after its release.
This January, he was awarded singer of the year at the KKBOX Music Awards. Yesterday, he just finished his most recent solo concert in Taipei for his fourth album, "Eclipse".
Not only is the 33-year-old a successful singer and songwriter, but Khoo is also well-known as the host of hit Taiwanese variety show, 100% Entertainment – especially for his performance on its werewolf role-playing game.
"The game opened me up and helped me stop being camera-shy ... The audience gets to see who I really am as a person," said the artist, who is also the leader of Taiwanese boy band W0LF(S) which formed in 2019.
The Taiwan-based singer and the variety show he hosts are both so popular that they are even well-known more than 700km away in Hong Kong.
In fact, last February, Lui and fellow Mirror member Anson Lo Hon-ting covered a song by Fengze, who reposted the video on Instagram.
Even so, Khoo had not considered a cross-region collaboration with Lui until listening to one of the Canto-pop idol's hit songs, Siu Haai Sing, which has racked up more than 7 million views on YouTube to date.
"Even though it was in Cantonese, I was engrossed in the ear-catching melody of the song," said the Mando-pop singer, who first heard the track last September. "The [emotional] music video and lyrics touched my heart."
Hong Kong's love for Mirror member Anson Lo and Canto-pop's comeback
That was the moment that inspired Khoo to spontaneously reach out to Lui.
Initially, the Singaporean singer was only thinking of singing a simple cover of Cantonese songs with the Hong Kong idol.
But as their conversation progressed, the two artists began sharing their thoughts and future plans for their music. They became determined to challenge themselves through the partnership – Khoo by composing his first Cantonese song, and Lui with his first Mandarin song.
Soon after, the Canto-pop singer shared with Khoo a song demo he had received and then invited experienced Hong Kong lyricist Wyman Wong to write two sets of lyrics – one in each language.
Edan Lui is one of the twelve members of popular Hong Kong boy group, Mirror. Photo: Instagram / @edanlui
"It was an honour to work with Wyman, and when I first listened to the demo song, I was immediately captivated," said Khoo.
The Cantonese song title roughly translates to "fine-looking man" and the Mandarin one to "promising young man". Both are written from the perspective of a man reflecting on the end of a relationship and moving on from the pain of the break-up.
"Even though the two songs are written on the same melody, there are slight differences in their lyrics, meaning and arrangement. You can feel ... [the Cantonese version] is more stirring and the other one is more subtle," Khoo explained, stressing that the songs' meaning was not only applicable to break-ups.
"We hope to remind people who are having a hard time to stay strong. Sadness can also turn into power," he shared.
From girl groups to King Maker, singer Kira Chan proves her doubters wrong
After the songs were written, the pair of singers only had about two months to record their parts and shoot the music videos.
For Khoo, he had the added challenge of having to learn how to pronounce the Cantonese lyrics, as Lui had already learned Mandarin at school.
At first, the Singaporean artist did not think it would be too tough to sing the Cantonese lyrics. After all, he had listened to Canto-pop when he was young, he said, adding that famous Hong Kong singers Jacky Cheung and Eason Chan had left a deep impression on him and his music.
5 things to know about Collar, Hong Kong's latest girl group
But the Mando-pop singer soon realised that the Canto-pop he had listened to and the simple greeting terms he knew were not enough.
Eventually, he sought help from another Taiwan-based singer, Janice Yan, who had studied in Hong Kong. Even then, his recordings were sent back and forth about three times before it finally received approval.
"This song took the longest time to record," he laughed. "Singing in Cantonese is not easy, but I am satisfied with the final product."
British teen on how learning Cantonese led her to start a YouTube channel
Given the Covid-19 restrictions in Hong Kong and Taiwan, both music videos had to be shot separately.
The Taiwan-based artist expressed sadness about the situation. He said he could still recall his past trips to Hong Kong – eating dessert at the now-closed Hui Lau Shan shops and taking pictures at the city's landmarks like The Peak – and hoped to one day return to the city to finally visit Disneyland.
Collaborating on the music video production took a lot of coordination, but Khoo said he enjoyed the process of working with different Hong Kong artists.
"Most of the scenes and acting were communicated through overseas calls and led by a Hong Kong director," the singer explained."Edan finished his music video first, and I filmed my part the next day, which took about 12 to 16 hours."
"It's interesting to work with [Lui]," said Khoo. "I found that we have quite a lot of similarities, such as our straightforward personality, sense of humour and work attitude.
Currently, Khoo is putting all of his focus on his upcoming concert with boy band W0LF(S) on February 19 in Kaohsiung Arena, an indoor sporting venue that can accommodate more than 10,000 attendees.
Tyson Yoshi on how boarding school shaped his music – and his name
"We aim to put on a great show for the fans as we are very thankful for them," the leader of the boy band said. "They are the ones that put us on the stage. So [I want] to give them everything we've got."
The Taiwan-based singer said he looked forward to one day holding a concert in Hong Kong and performing his songs live with Lui.
"Thank you, Hong Kong fans, for the continued support. If I have the chance, I will sing more Cantonese songs, since I really like this language," he said. "It is very beautiful."
Get the word out
Amassed 積累
Accumulate a large amount or number of things over a period of time
Eclipse 日蝕
An obscuring of the light from one celestial body by the passage of another between it and the observer or between it and its source of illumination
Open up 打開心扉
Become more communicative or confiding
Engrossed in 全神貫注
Absorb all the attention or interest of
Spontaneously 自發的
As a result of a sudden impulse and without premeditation
Stirring 激動人心的
Causing excitement or strong emotion; rousing
Subtle 不易察覺的
(of a effect) delicately complex and understated
Sign up for the YP Teachers Newsletter
Get updates for teachers sent directly to your inbox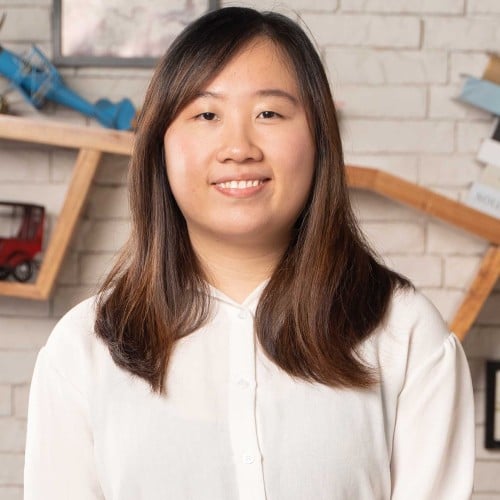 Sue joined the Post in 2021. She graduated from the University of Hong Kong with a double major in journalism and counselling.
Sign up for YP Weekly
Get updates sent directly to your inbox