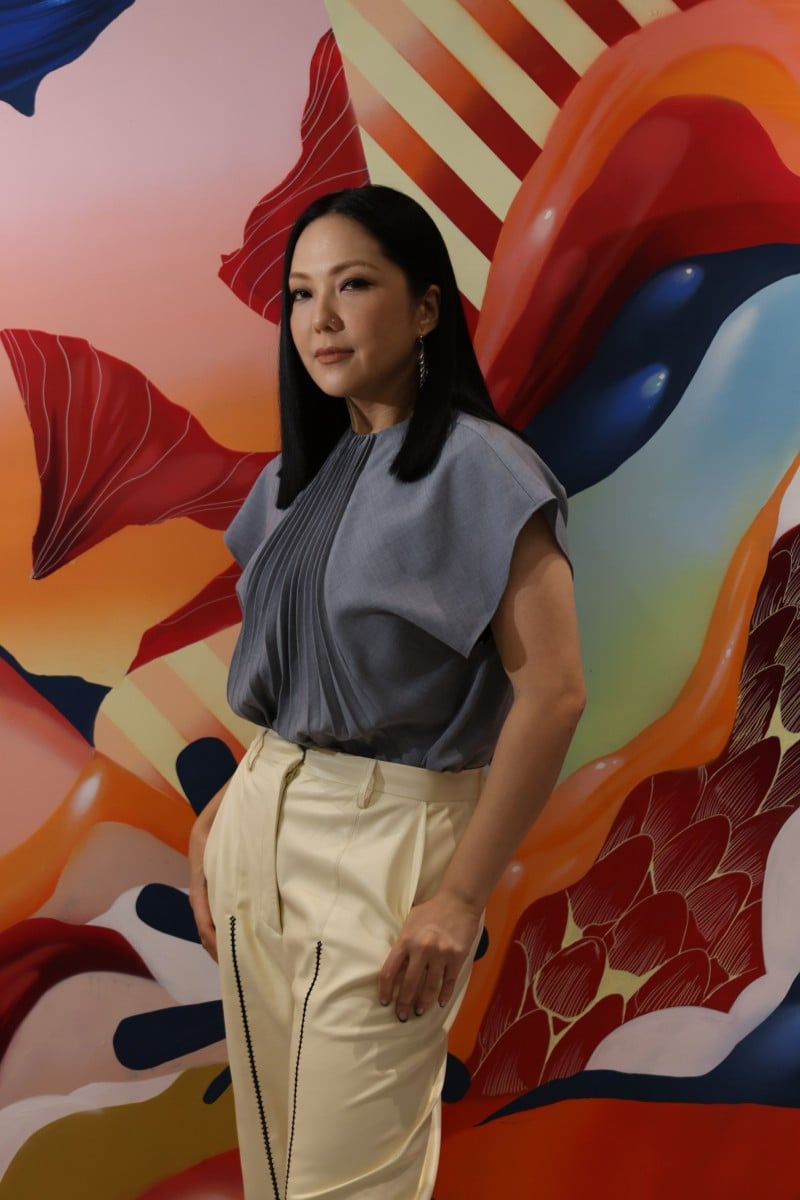 Lessons in love with Hong Kong singer Janice Vidal: from toxic relationships to mental health and women's empowerment
The Canto-pop singer has released a new single, Love 101, with independent artist Serrini, which draws on their dating experiences

Also known by her Cantonese name, Wei Lan, the artist shares the personal stories that inspired her 13th album, 'Daughter', set to be released this year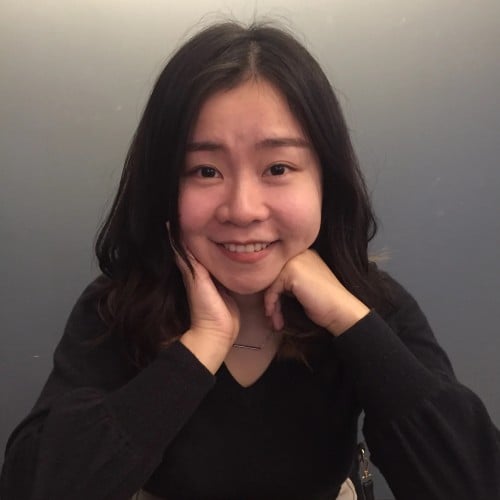 Kelly is a journalist from Hong Kong. She joined the Post in 2018, where she writes about Hong Kong's arts and culture, social welfare and the environment. She has a master's degree in Journalism from the University of Hong Kong.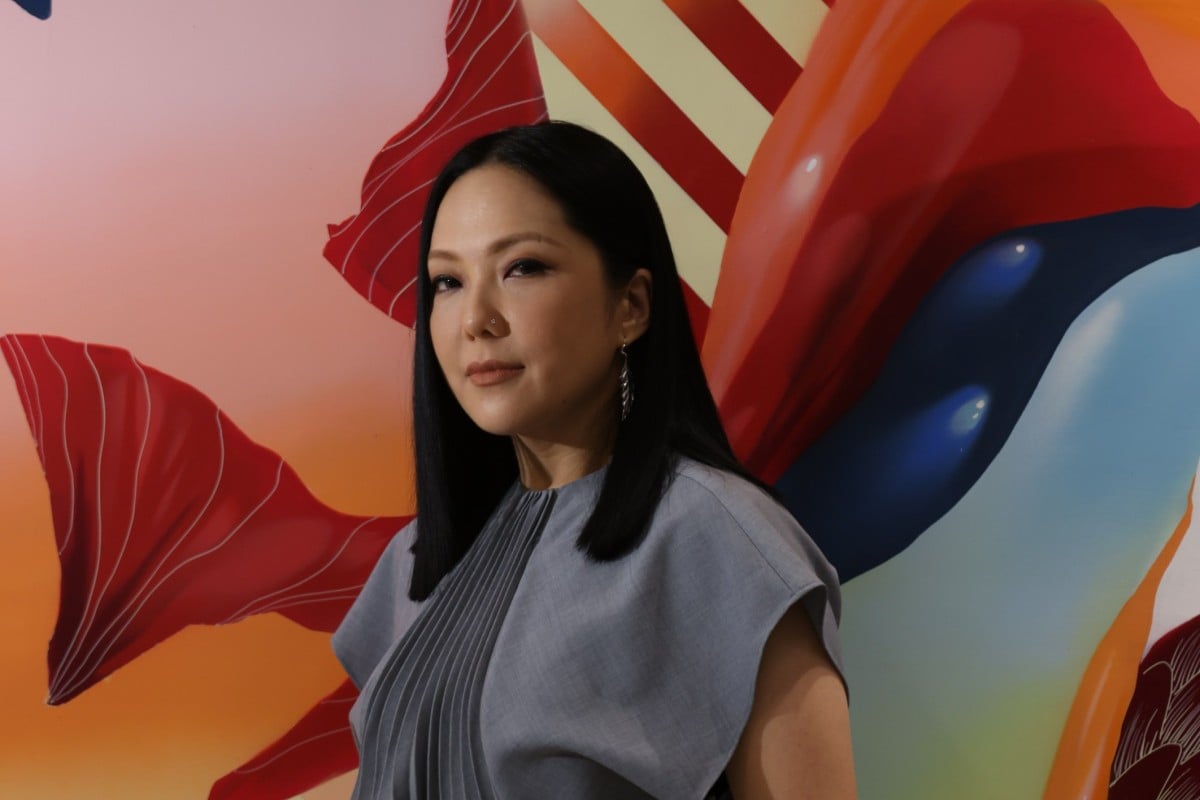 Janice Vidal is known for having one of Hong Kong's most beautiful singing voices. Photo: Nora Tam
Toxic relationships are, sadly, an all-too-common experience, but two Hong Kong singers are using their voices to share lessons they've learned from them.
In her latest single, Love 101, Canto-pop singer Janice Vidal, better known as Wei Lan in Cantonese, has collaborated with independent singer-songwriter Serrini to address toxic relationships – drawn from their own experiences.
"It was a topic that I definitely related to because I had been in that situation before, and so we both had a really good laugh about it," said Vidal, adding the song incorporated wisdom she had gained about healthy relationships.
"The first thing is to love yourself and not try to get validation from anyone, especially not from any men," the 40-year-old singer said.
Released on streaming platforms last Tuesday, Love 101, called "modern love handbook" in Cantonese, made sense as a collaboration with Serrini, real name Serruria Leung Ka-yan, who has been vocal in defying stereotypes about female artists in the local entertainment scene. At first, the duo wanted to write a song about the bullying and harassment women face.
"That turned into Leung's own story of departing from a toxic relationship to being in a place where you can be at peace with yourself and heal," explained Vidal.
No stage is too small for Amy Tang Lai-ying, who rose to fame on YouTube channel Pomato
"Protect yourself and set boundaries from someone that is causing you more harm than good."
As she prepares to release her 13th album later this year, the singer has a lot to share with her audience about female empowerment, self-love and emotional well-being.
The Canto-pop artist of mixed Filipino, Korean and Chinese descent is regarded as having one of the most beautiful voices among local songstresses. She rose to fame after covering the classic Canto-pop tune, Long Distance by superstar Leon Lai, and quickly established her place in Hong Kong's music industry with her crisp and comforting voice.
In 2005, Vidal released her first album, "Day & Night", which was so popular that she released another in the same year called "My Love", a rare move in the local music scene at the time.
A decade later, the singer turned a new page in her career after signing with Warner Music Hong Kong, which has allowed her to collaborate with many other musicians.
"The more chances we get to collaborate with different artists, the more new ideas that we will have," she explained.
She has since worked with emerging independent artists in Hong Kong, such as Kiri T on the English single, Dating Rules.
Hong Kong lyricist Siu Hak discusses Keung To's anti-war song and the growth of the local music scene
In July, Vidal will host a three-night concert series, titled "Be Still", at the Hong Kong Coliseum, where she last performed live four years ago. She feels it is her gift to Hongkongers who may need peace amid the upheaval of the pandemic.
To describe her thoughts on her upcoming concert Vidal chose the word "restored".
"I really hope to alleviate a lot of stress and negative energy and bring back peace, love and joy," she said. "Just let them feel refreshed and rejuvenated through music."
Vidal hopes to show the rough patches in life do not define us.
"Things are shaking in this world that we can't control. And so we really need to be still inside," she explained. "There are going to be storms around us, but the environment that you're holding inside of you is what matters."
Janice Vidal hopes her concert series can bring joy and rejuvenation to her audiences. Photo: Warner Music Hong Kong
This mindset is inspired by a quote from the Bible, "Be still and know that I am God", which serves as an "anchor" in the singer's life.
"Especially as an artist, we always want to take control of everything," she explained. "If it doesn't happen or execute the way you want, you're full of anxiety."
"But sometimes when you surrender, like I surrender my life to God," she said, "I just trust that he's in control and everything will eventually come out good."
Emotional well-being is a centrepiece of the singer's upcoming album, "Daughter". On the tracklist is a comforting song titled It's OK to Be Sad, which Vidal wrote after witnessing her close friend experience tragedy.
R&B artist Gareth.T on his music journey and producing an honest debut album
"My friend, who was a mum ... her 22-year-old son died of suicide," the artist shared. "I could tell she was just kind of being like, 'Oh, I'm OK. Don't worry about me.' But really, she was breaking inside."
This made Vidal realise that a song encouraging people to accept their darkest emotions would be relevant to many who were experiencing trying times.
"Don't try to be strong. Sometimes you just have to let yourself break down," she said.
Though she now seems confident and composed, Vidal shared that she was once troubled by the weight-obsessed culture in the city's showbiz industry. Crafted by a crew made up of nearly all women, "Daughter" is meant to be a heartfelt letter to female artists, empowering them to take up prominent roles in the city's music scene.
"Especially in this industry where it's male dominant, we really wanted to create the space ... to give musicians who are female a platform where they can really thrive and show off their talents," she said, adding female artists had long been under-represented in Hong Kong showbiz.
"Women in the industry have to live up to certain standards of beauty and expectations from the media, the record company, and they are just unrealistic expectations," she said. "But I think times are definitely changing where women are coming into their authentic selves."
Jace Chan shares how she overcame self-doubt to become the daring artist she is now
Fending off these unwanted stereotypes is the inspiration behind the singer's latest album title.
"The world gives us a lot of labels," she said. "But first of all, before any of those labels were put on us, we're simply someone's daughter."
"We don't have to become anything to be loved as a daughter."
If you have suicidal thoughts or know someone who does, dial 2896-0000 for The Samaritans or 2382-0000 for Suicide Prevention Services.
Get the word out
Incorporated 包含
Combine (ingredients) into one substance.
Validation 認可
The action of checking or proving the validity or accuracy of something.
Harassment 騷擾行爲
Aggressive pressure or intimidation.
Crisp 清脆
Fresh and invigorating
Upheaval 動盪
A sudden change or disruption to something.
Rejuvenated 恢復活力
Having been given new energy or vigour; revitalized.
Authentic 真實的
Of undisputed origin and not a copy; genuine.
Fending off 抵擋
Defend oneself from a blow, attack, or attacker.
Sign up for the YP Teachers Newsletter
Get updates for teachers sent directly to your inbox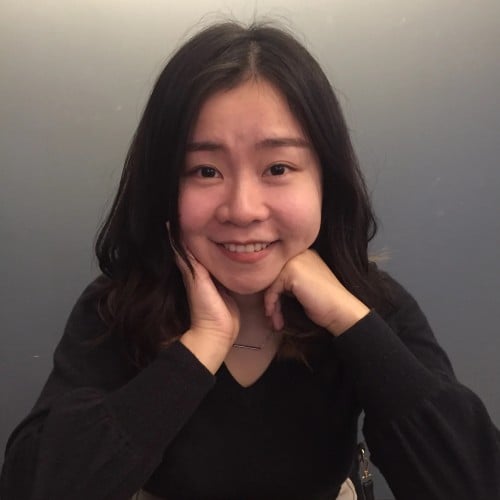 Kelly is a journalist from Hong Kong. She joined the Post in 2018, where she writes about Hong Kong's arts and culture, social welfare and the environment. She has a master's degree in Journalism from the University of Hong Kong.
Sign up for YP Weekly
Get updates sent directly to your inbox