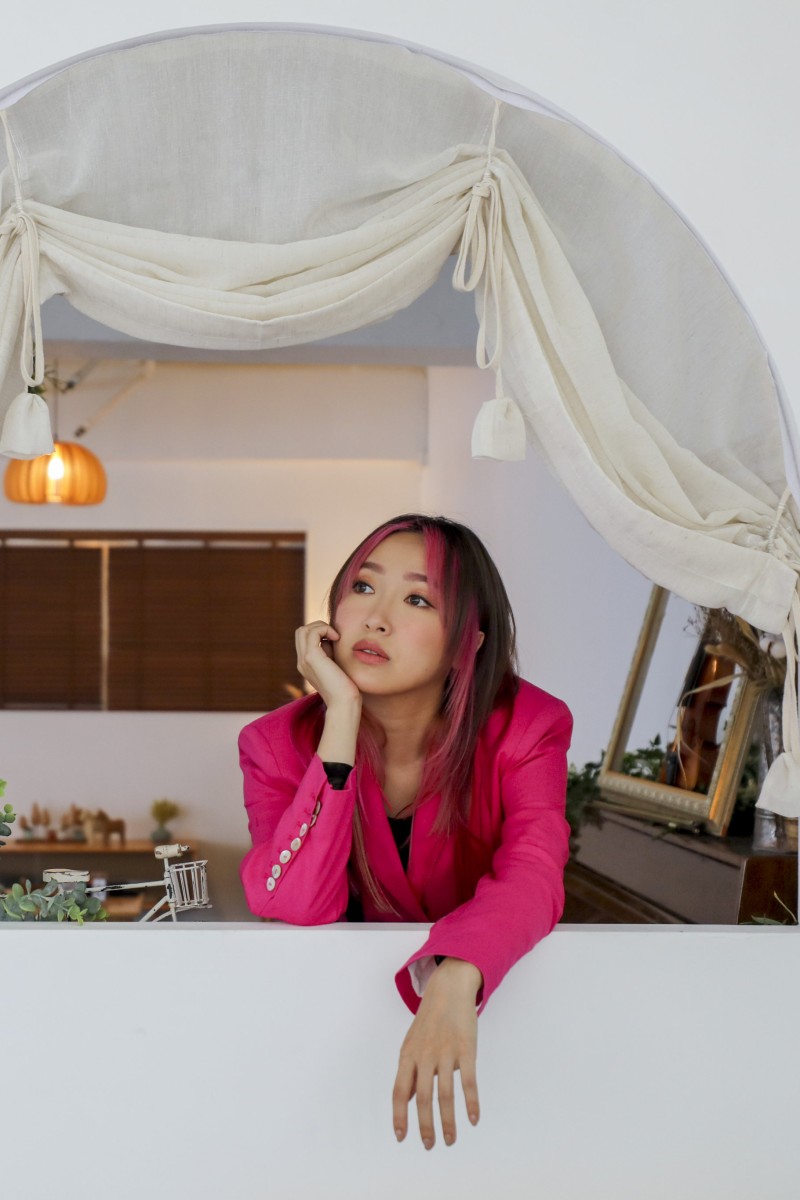 How Hong Kong singer Mischa Ip found success on ViuTV's King Maker after 9 years of trying to make her mark in music
After years of struggling to reconcile her classical vocal training with pop songs, the Canto-pop artist credits competition show King Maker III for helping her find her voice

Last Friday, she released a new song, Living Einherjar, a reference to Norse mythology she uses to convey that 'when we fight until the end ... it's a triumph'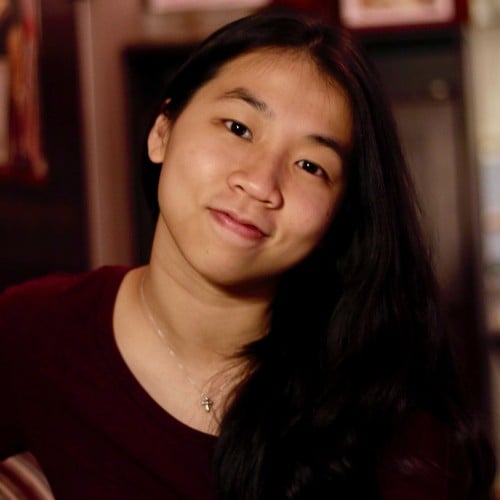 Yanni joined the Post in 2021. She has a bachelor's degree in communication and majored in international journalism. Previously, she worked at Reuters covering Hong Kong political news including the enactment of the national security law.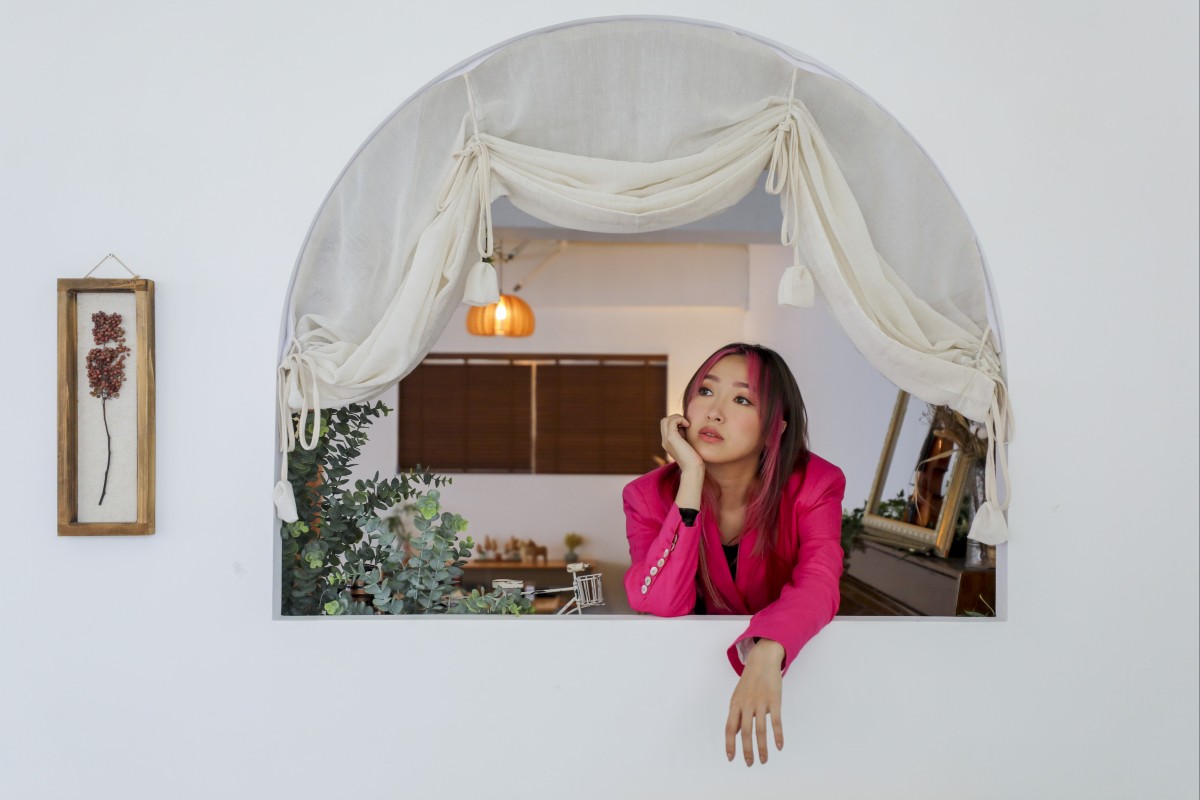 Because Mischa Ip had trained for years as a classical vocalist, the singer found it difficult at first to adapt to singing pop music and find the right style for her songs. Photo: Xiaomei Chen
Two months ago, Mischa Ip Hau-lam ascended onto the stage at the Hong Kong Coliseum – the touchstone for a singer's success in the city.
Though it was her first time feeling the deafening roar of fans at the legendary venue, this wasn't her show. She was there as a guest for the 20th anniversary concert of popular local singer Hins Cheung King-hin.
Engulfed with love and support from the audience in the arena, Ip performed her song, Isn't It Tough Enough for Me?, which encompasses her nine-year endeavour to make a mark on Hong Kong's music scene.
"My childhood dream was to sing one song on the Coliseum stage. I've done it now," said the singer, grateful for that momentous night.
Although the 37-year-old had taken singing and piano lessons as a child, music was not her first career choice.
Ip had dreamed of being a doctor and did well during her secondary school years in the United Kingdom. For her bachelor's degree, she spent a year at the University of San Francisco in the US, with a plan to later transfer to a school in Hong Kong to pursue medicine.
"But distractions and stuff came up ... I ended up spending a year pondering what to do with my life," she said, adding that her grades in the US were not good enough to get into a medical school in Hong Kong.
Hong Kong singer J.Arie may not have become a lawyer, but she's still 'Perfectly Guilty'
During this time of uncertainty, Ip's father reminded her of her interest in music, and she eventually enrolled at the Hong Kong Academy of Performing Arts for classical vocal studies, graduating in 2012.
"My redemption is music. It pulls me back to reality and shows me how I can continue to live my life," she said.
After graduating, Ip joined a singing competition as part of a band, Trekkerz. The group won, signing with the record label, Sony Music. In 2015, Ip made her solo debut.
Mischa Ip (right) started her music career as part of a band called Trekkerz. Photo: Handout
Having been trained as a classical vocalist, the singer admitted it was hard to adapt to singing pop songs at first.
"There is so much difference between pop music versus classical ... I was in a searching phase," she said, adding she spent quite some time trying to find the right direction for her music.
After her debut, Ip's releases were not performing as well as she had hoped, and she felt that her talent was not being recognised.
"There were times when I was in the recording room and just could not get the song right – I questioned myself: should I still be a singer?" she recalled.
How Yoyo Sham's time on the road inspired an album about finding home
Then, with the onset of the Covid-19 pandemic, all of her work came to a halt. Ip's friends even asked why she persisted in struggling for her music career.
"I remembered I cried and told them I just really wanted to go on," she said. "I just could not imagine what I could do besides singing."
In the second half of 2020, Ip found a turning point in her career: King Maker III, the third season of a hit competition show from local broadcaster ViuTV.
While other seasons of King Maker had brought forth new talent such as the boy groups, Mirror and Error, this season gave a second chance to artists who had already made their debut but had not risen to stardom.
"The competition helped me a lot in realising what is right for me," the singer pointed out.
As a contestant on the show, Ip grasped the chance to exhibit different sides of herself, including her theatrical singing – a talent she had been trying to forget as a pop artist.
"My coach [in King Maker III] told me that opera and musical singing is part of me: 'Why are you trying to abandon it? These [skills] are the essence of all the years you've spent studying music. Why are you trying to hold them back?'" she recalled of her eureka moment.
In the round to become one of the top 10 contestants, Ip used her classical vocal singing, wowing viewers who were shocked that they had never heard of her before.
From girl groups to King Maker, Hong Kong singer Kira Chan proves her doubters wrong
For the finals, she took a risk by leaving behind the classical training that had won the audience's hearts and sang Bath, a power ballad she wrote about her comeback.
"This was my goal – to sing a song that I wrote in the finals. And I achieved it," Ip said.
"Some asked me why I did not sing musical [opera] which is my strong suit. Maybe I would have won that way but that was not my plan."
Though Ip ended up in fifth place in the competition, she had earned a well-deserved spotlight. After the show wrapped, she found herself being invited to use her voice in films, sing for a Disney concert, and perform in musicals – opportunities that she had never imagined before.
Last year, she hosted her first concert at Ocean Park, and she is already eyeing her next venue.
"Hopefully in Kowloon Bay [Star Hall]? Ultimately, of course, my goal is the Coliseum, but I am a practical person – step by step first," the singer noted.
Last Friday, she released a new song, Living Einherjar, which refers to those in Norse mythology who die fighting alone and are brought to a place where they can rest. This is the first song of a project inspired by her love of role-playing video games, some of which are based in Norse mythology.
"I wanted to convey the message that everyone is a fighter living in this world. When we fight until the end ... it's a triumph," Ip explained, adding she hoped to write a series of songs to explore pain and redemption – with the goal of making an album.
"I hope people can follow the stories and can experience with me different stages of pain and how we can overcome them."
For her, every painful challenge in her way has never deterred her dedication to her craft.
"I just enjoy the stage so much ... I love the feeling of my heart pounding, seeing the audience and feeling the embrace of music," she shared.
Get the word out
Touchstone 試金石
A standard or criterion by which something is judged or recognised
Deafening 震耳欲聾的
(Of a noise) so loud as to make it impossible to hear anything else
Endeavour 嘗試
An enterprise or undertaking
Redemption 救贖
The action of saving or being saved from sin, error, or evil
Onset (指不愉快的事情)的開始
The beginning of something, especially something unpleasant
Eureka moment 恍然大悟的時刻
A moment of inspiration
Ballad 情歌
A slow sentimental or romantic song
Einherjar 英靈
(in Norse mythology) the warriors who died fighting bravely and were brought by valkyries to Valhalla, where they feast and prepare for Ragnarok
Sign up for the YP Teachers Newsletter
Get updates for teachers sent directly to your inbox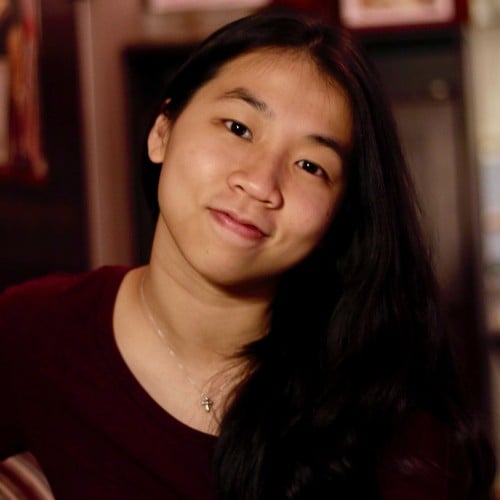 Yanni joined the Post in 2021. She has a bachelor's degree in communication and majored in international journalism. Previously, she worked at Reuters covering Hong Kong political news including the enactment of the national security law.
Sign up for YP Weekly
Get updates sent directly to your inbox