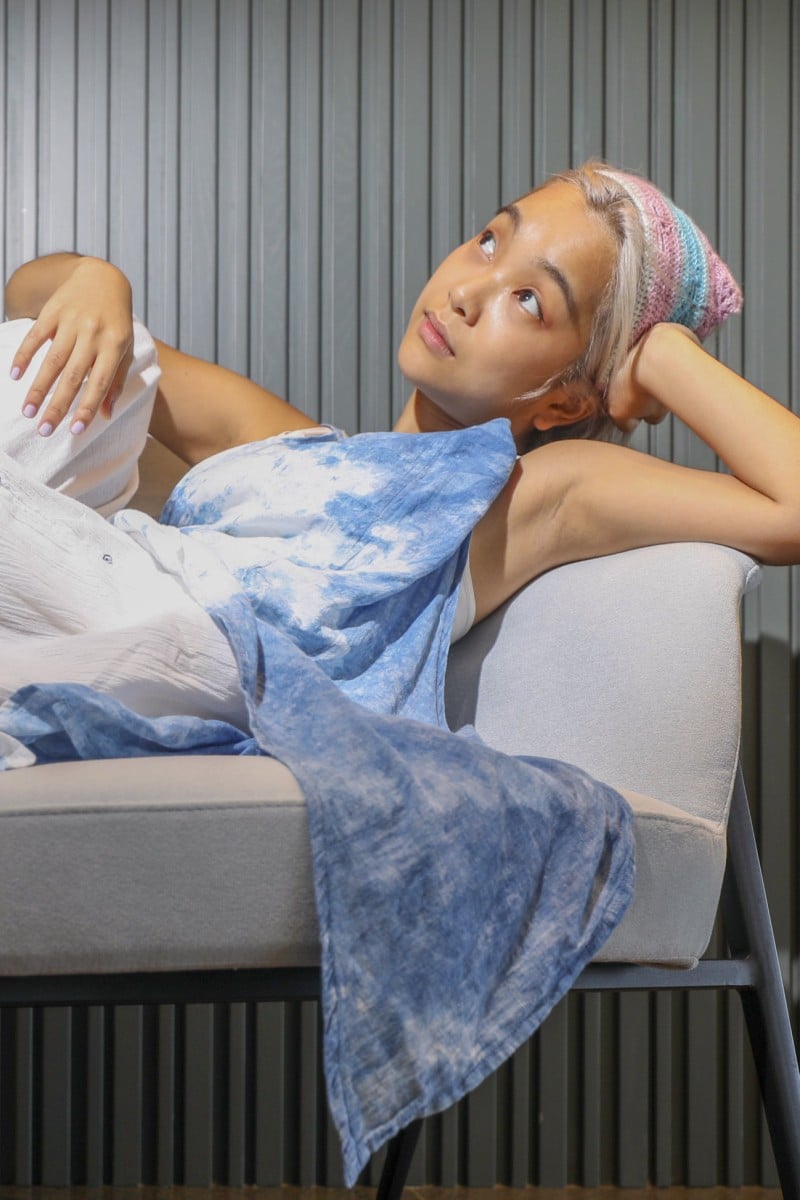 'Embrace feeling lost': Hong Kong singer-songwriter Moon Tang on wandering down every path to find her voice
The Thai-Chinese music artist shares how she studied design in university and dabbled in video editing before stumbling onto her singing career

The up-and-coming artist, who released her debut album 'Dear Moon' last year, is one of the fresh voices bringing new life to the city's music scene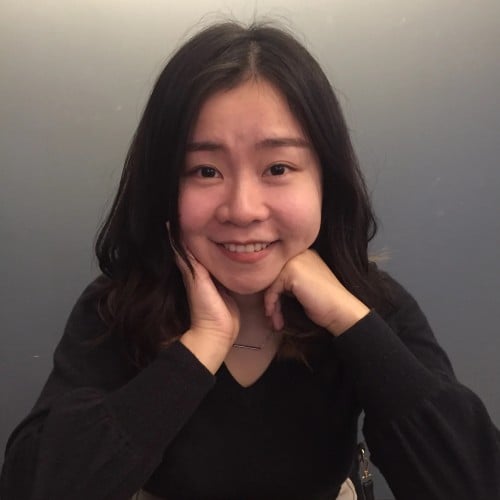 Kelly is a journalist from Hong Kong. She joined the Post in 2018, where she writes about Hong Kong's arts and culture, social welfare and the environment. She has a master's degree in Journalism from the University of Hong Kong.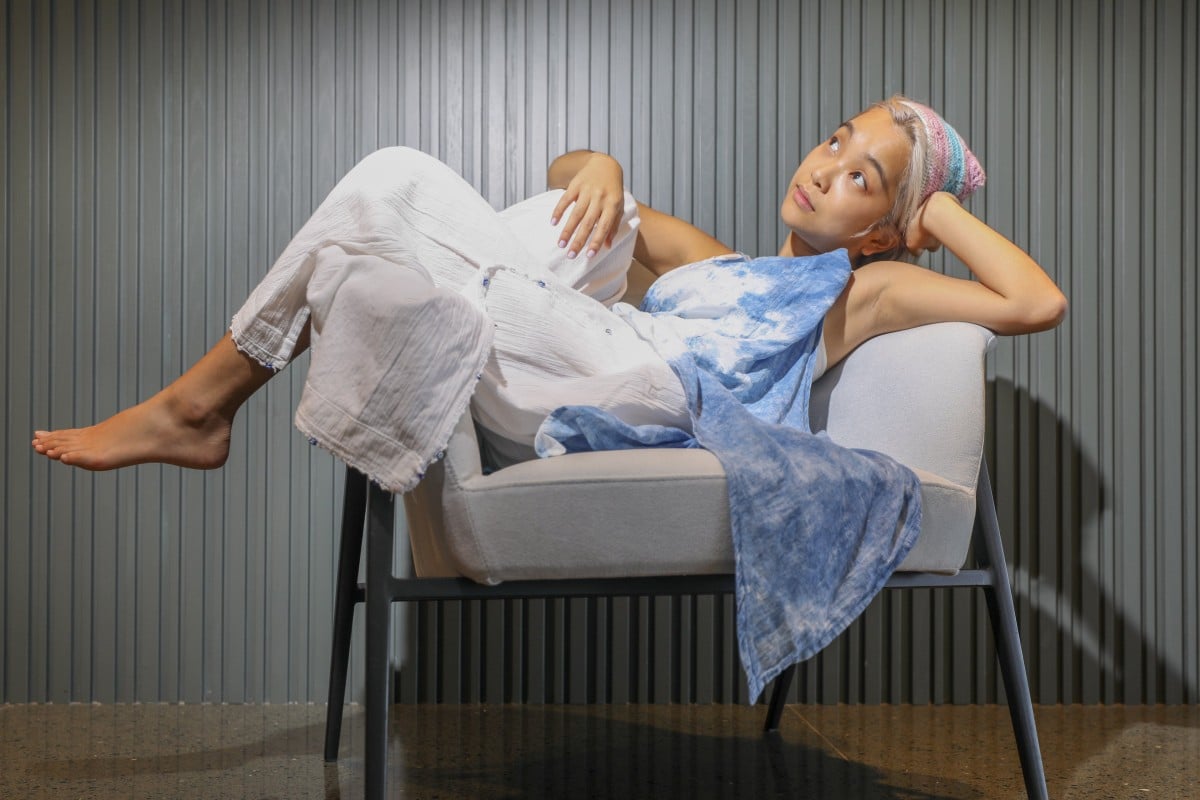 Moon Tang says being a singer was only a fleeting dream when she was a young student trying to envision her future. Photo: Xiaomei Chen
Wandering through the city of Copenhagen on a bicycle, singer-songwriter Moon Tang, an exchange student at the time, unfurled her doubts about the future.
"I was only a year away from graduation and wondering what I should do after ... I realised the answer will reveal itself when [I] embrace the moments of feeling lost," said the 23-year-old, who added that this spontaneous excursion inspired her song, Get Lost, about staying true to herself and going at her own pace.
Last year, the indie artist released her debut album, "Dear Moon", followed by a hit single with Gareth.T, Honest, which has gained over 5 million streams on Spotify. This year, she signed with Warner Music Hong Kong.
With her soothing and sentimental style, the Thai-Chinese singer is one of the many fresh voices invigorating Hong Kong's music scene, and she is not afraid to embrace the unknown.
"I've always felt lost ... Music is something I left off at one point, and it came back," the singer shared.
At the age of 14, Tang sang in front of an audience for the first time, performing Price Tag by Jessie J in a singing contest. Later, she dabbled in performing in English musicals such as Hairspray.
Hong Kong rising R&B artist Gareth.T shares about his music journey
But being a singer was only a fleeting dream for the young student who was unsure of her future.
"In the beginning, I enjoyed doing musicals more, and I actually wanted to become an actor. But I realised I was too shy and wasn't open enough, so I gave up," she said.
Fortunately, her interest in music never faded. She took part in singing competitions in secondary school while pursuing other interests such as visual art.
Even while studying design in university, Moon Tang kept writing songs. Photo: Jonathan Wong
While most people tend to focus on doing what they enjoy, Tang is captivated by what she dislikes.
"If I dislike or fear something, I want to know more about it to overcome it," she said.
Though Tang knew it wasn't her forte, she chose to study communication design at Polytechnic University. In her third year, she even tried video editing and interned at an advertising agency, but she did not enjoy it.
"I'm grateful that I studied design because it gave me valuable thinking skills that I can apply in my career now, such as ways to brand myself," she said, adding that this time in her life provided material for her music.
"My inspiration comes from all these experiences and the conversations I had with my friends, the conflicts, the mistakes, and the unhappiness."
Indie singer cehryl on focusing less on Instagram followers, more on making art
Even while she was dabbling in other potential careers, Tang continued writing music. At the time, she and Gareth.T – who is now a sought-after singer, songwriter and producer – were known on social media for their songwriting challenge and covers of popular songs.
In 2020, Tang covered the Canto-pop classic Qing Cheng (傾城) by Mavis Hui Mei-ching in a video about the disappearance of neon signs in Hong Kong. It has garnered more than 1 million views on YouTube.
As her work started to gain traction on social media, Tang followed the momentum, working on and releasing her first album, which opened the door to bigger opportunities.
Tang, who signed with a major label this year, said the city's indie and mainstream music scenes were not mutually exclusive.
"You are seeing more indie artists make it to the mainstream audience, and more major label artists are doing collaborations with indie artists," she explained. "I consider my music less [appealing to] the majority's taste, but because of this change ... I'm able to be seen."
Despite her initial successes, Tang confessed she was still figuring out how to work as a singer and songwriter.
"I realised songwriting has become very different when it is now a job," she shared. "I wonder how other artists can write new songs continuously."
Tyson Yoshi on how boarding school shaped his music – and his name
Being expected to constantly churn out new music isn't the only challenging aspect of Tang's new role.
"When you see that someone next to you is ahead of you, [it's tough]," she said, who jokingly referred to her partner Gareth.T – real name Gareth Tong – as a songwriting "machine".
Tang tries to focus on following her own pace and being happy for Tong. Still, as partners in life and at work, their relationship is complicated.
"[After Honest], we promised each other that we will never make music together," she said. "It is more difficult for him to voice his opinions since he cares a lot about my feelings."
Lately, Tang's song released in February, was inspired by a time when the couple was navigating their clashing beliefs and attitudes. The lyrics are about the challenges of loving someone very different from you.
"He made me re-examine my thinking and every intention behind my actions, and I realised weaknesses can become strengths and vice versa," said the singer.
Through all of the ups and downs she has faced so far, the young musician does not shy away from examining herself closely and being open to change. She even admitted that being a singer was not her only interest.
"I actually don't want to just be a singer. I want to explore different things. For example, I'm interested in handicrafts and ... I'm making some clothes because I'm into sustainable fashion," she shared. "Now, I'm reading philosophy books that spark new thoughts."
Singer Kaho Hung embraces every stage of his journey on 'Learning Curve'
What others might interpret as aimless meandering is crucial artistic and personal development for Tang.
"Whenever I think about how I can improve my singing, I think about how I can be a better person," she said, adding she hoped her side pursuits would add nuance and sophistication to her music and that listeners would be able to sense her growth.
"I always believe you can tell someone's intention just from their singing ... whether someone is trying to show off their singing, or truly soaking in the moment and singing out of enjoyment and passion."
Get the word out
Unfurled 打開
Make or become spread out from a rolled or folded state, especially in order to be open to the wind.
Excursion 短途旅程
A short journey or trip, especially one taken as a leisure activity.
Dabble 涉獵
Immerse (one's hands or feet) partially in water and move them around gently, meaning to taking part in an activity causally.
Captivated 著迷
Attract and hold the interest and attention of; charm.
Momentum 動力
The impetus and driving force gained by the development of a process or course of events.
Churn out 大量生產
Produce something routinely or mechanically and in large quantities.
Meandering 不著邊際的
Proceeding in a convoluted or undirected fashion.
nuance 細微差別
A subtle difference in or shade of meaning, expression, or sound.
Sign up for the YP Teachers Newsletter
Get updates for teachers sent directly to your inbox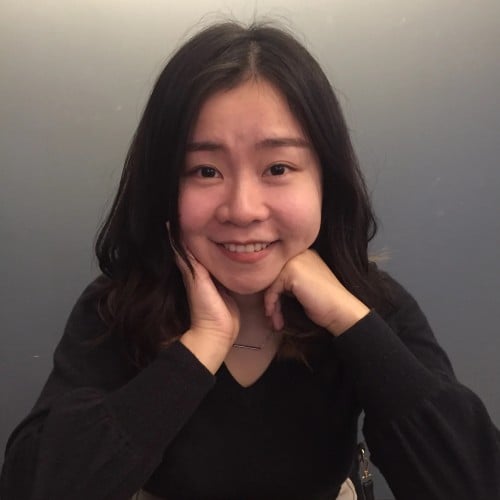 Kelly is a journalist from Hong Kong. She joined the Post in 2018, where she writes about Hong Kong's arts and culture, social welfare and the environment. She has a master's degree in Journalism from the University of Hong Kong.
Sign up for YP Weekly
Get updates sent directly to your inbox