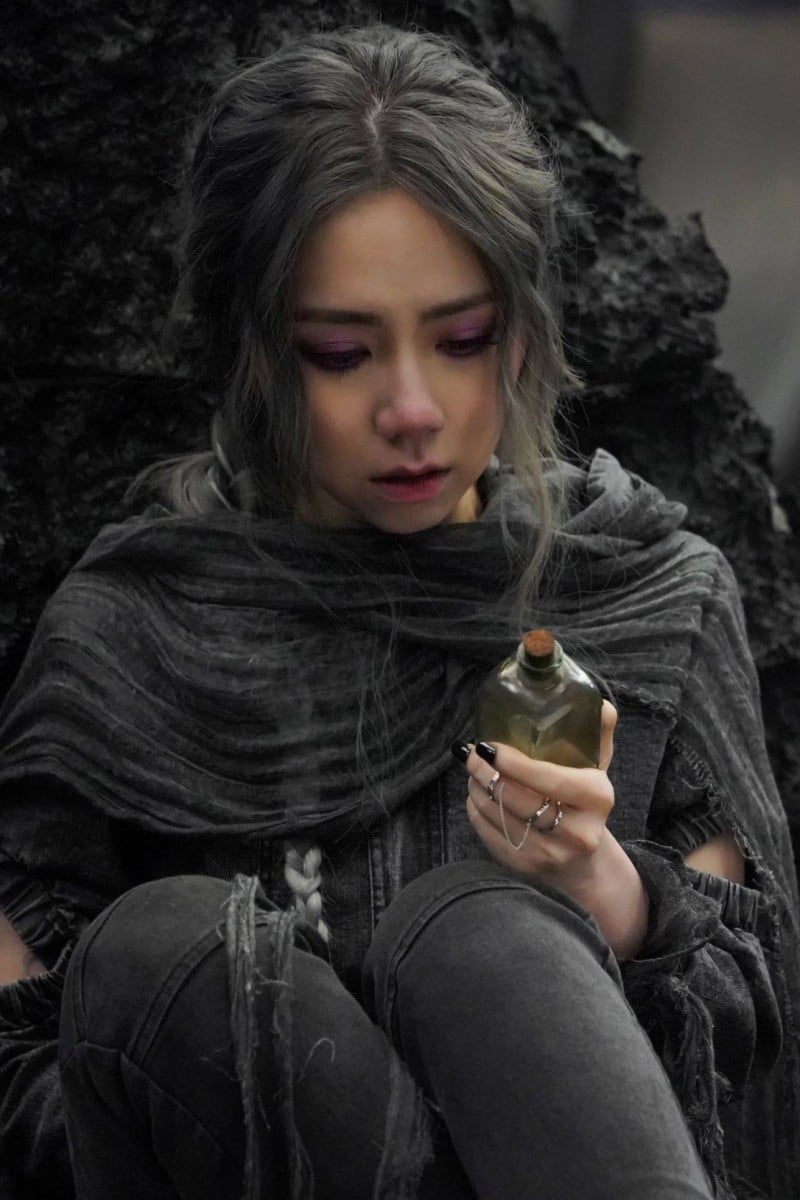 All will be revealed: G.E.M. on the emotions behind new album 'Revelation', why she's releasing one track at a time
Chinese singer-songwriter Gloria Tang Tsz-kei recalls sobbing in the bathtub when she had an epiphany that inspired the lead single on her most ambitious music project to date

The singer will be focusing primarily on producing Mando-pop tunes and has no plans to release Cantonese singles soon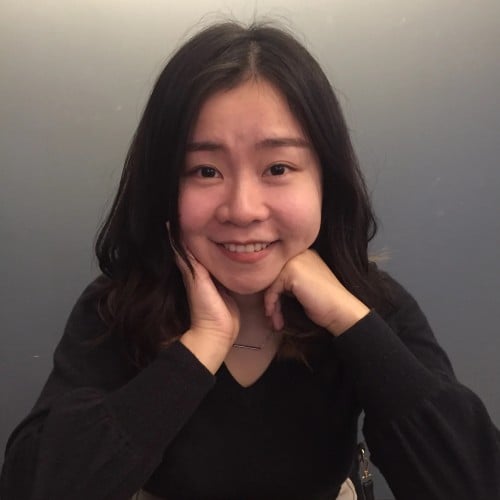 Kelly is a journalist from Hong Kong. She joined the Post in 2018, where she writes about Hong Kong's arts and culture, social welfare and the environment. She has a master's degree in Journalism from the University of Hong Kong.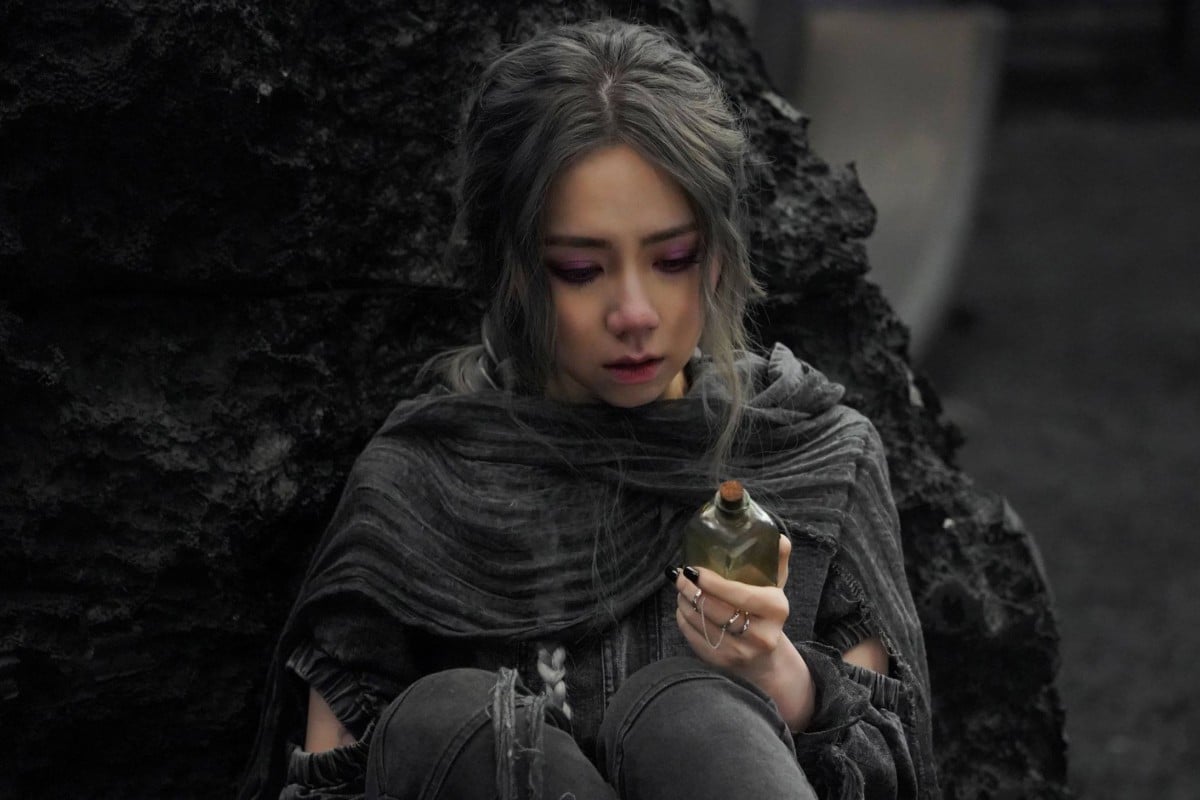 G.E.M.'s new music videos are meant to be watched like a drama – the plot is about a virtual world in which deactivated avatars are sent into a wasteland. Photo: Warner Music China
After 190 days of leaving social media to tune out the world, Chinese singer-songwriter Gloria Tang Tsz-kei, known by her stage name G.E.M., decided to return with her real name, Gloria, on her new album "Revelation".
"My father gave this name to me," the 31-year-old artist told Young Post over Zoom. "G.E.M. on stage usually shows you her tough side most of the time, but the Gloria hidden in me is much more complex."
The Shanghai-born singer's stage name, G.E.M. – she insisted on using the first letter of her real name when she debuted – stands for "get everybody moving".
The new album is her eighth, and it is her most ambitious project to date. The 14 tracks she has written are being released over the course of seven weeks, finishing later this month. Each song is accompanied by its own video with an overarching plot that ties them all together.
How singer-songwriter Moon Tang embraces feeling lost in her music
Tang said writing "Revelation" probed into the most vulnerable corners of her soul. Its lead single, Gloria, was inspired by an epiphany in the bathtub.
There, Tang was praying and sobbing about her struggles, when a tune echoed in her head.
She heard "Gloria".
"It felt like God was singing directly to me from the heavens, calling me," recalled the artist.
"Originally, my world was deluged by a storm. [But] in a moment ... everything turned peaceful and calm," she said, adding that the tune became the chorus of Gloria.
Gloria Tang, known by her stage name as G.E.M., spoke to Young Post on Zoom from her home in Shanghai about her latest album "Revelation". Photo: SCMP
Dubbed China's Taylor Swift, Tang's powerful vocals and songwriting talents have earned her millions of fans across China and around the world.
Born into a family of musicians in Shanghai, Tang moved to Hong Kong at the age of four.
At a local singing competition in 2006, the teen's budding talent caught the attention of the founder of Hummingbird Music, Tang's former record label. At 16, she made her debut and became a sought-after voice in the city's music scene.
How singer Mischa Ip found success after 9 years of trying to make her mark
In 2014, the young singer shot to fame after taking part in a mainland talent competition show, I Am a Singer. Since then, four of her videos have surpassed 100 million views on YouTube, including her hit Light Years Away.
Now, the singer focuses primarily on producing Mando-pop tunes, and her company said she had no plans to release Cantonese singles soon.
Despite Tang's feats, her journey has not been without bumps in the road. In 2019, she was involved in a lawsuit with her former record label, and over the years, she has been swept up in various controversies. As the title of her 2015 song puts it, she has been "sailing against the wind".
Revelations about the past
The first seven songs on "Revelation" encapsulate the singer's ongoing struggles and emotional turmoil.
"It is stretched across the last 10 years and the things I went through in the past, such as the online abuse I experienced ... and also the heartbreak I had," she said.
"The songs are precious ... they are different from my previous works. In the past, they often came from my own perspective," she shared. "But this time, I feel I'm expressing the revelation I received from God."
Committed to executing her vision for the new album, Tang went dark from the music scene to throw herself into the roles of singer, songwriter, scriptwriter and producer.
"I was really busy. I didn't go out to do other things ... I slept at four or five in the morning every day," she said.
"There was a short period when I could sleep before 12am, but it only lasted for about two to three weeks."
After writing her songs, the artist wanted to make sure people would pay attention to each of them. While audiences now are known to have short attention spans, Tang thought about how people would binge-watch dramas and decided to write a screenplay for her album.
The singer spent a total of NT$101 million (HK$25.94 million) to produce the short film, not to mention the two months it took her to write and refine the script.
In the "Revelation" video series, we see an avatar's life when she lived in a utopian society before being deactivated. Photo: Warner Music China
The music videos, which have been released every Tuesday and Friday on YouTube starting from August 9, tap into concepts of cyber noir and the metaverse.
In the series, a paralysed woman has an avatar in a virtual world where she meets a character operated by her real-life neighbour. But when their online romance progresses, she promptly deletes her account, stranding her avatar in a deserted wasteland.
"If you are only listening to the songs, you will get the feeling that it is a revelation about love. But if you look at the script, it is more about my self-discovery," Tang shared.
Process of healing and growth
Though Tang's music videos have been met with success so far – her first four releases already have more than 1 million views – the pandemic swamped the artist with unexpected difficulties during production.
Originally, Tang had planned to release her new music in April. But halfway through March, as the singer was in the midst of filming the video series, she received a compulsory quarantine order, so production was halted. However, the male lead could not resume filming after Tang finished quarantine and had to leave the project.
"The day [the actor] had to leave, I cried my eyes out and kept praying. I asked God what was happening. It felt like a break-up," she said.
Hong Kong singer Zelos Wong on how coming out has helped him grieve, grow
Devastated, Tang had to find a new actor and film the videos all over again. But she said a message from God encouraged her to patiently take the time she needed.
"When you know you are loved, you can meet the same challenges with a different mindset," she explained. "I became fearless and free once I realised the shortcomings weren't necessarily a big deal."
For the artist, her album was not only an opportunity for professional growth but also a journey of healing.
"During the songwriting process, I seemed to have discovered wounds buried in my subconscious ... I got to know more about myself and what love truly is," she said. "You feel free once you know you are validated and loved."
Get the word out
Probed 深入打探
to search into or examine thoroughly
Epiphany 頓悟
a moment when you suddenly feel that you understand, or suddenly become conscious of, something that is very important to you
Deluged 暴雨
to flood
Went dark 斷聯
to stop all activities or communication, especially temporarily but for a fairly long period
Stranding 滯留
to bring into or leave in a helpless position
Swamped 使應接不暇
overwhelmed, especially with an excess of something
Validated 認可
recognise or affirm the validity or worth of a person or their feelings or opinions
Sign up for the YP Teachers Newsletter
Get updates for teachers sent directly to your inbox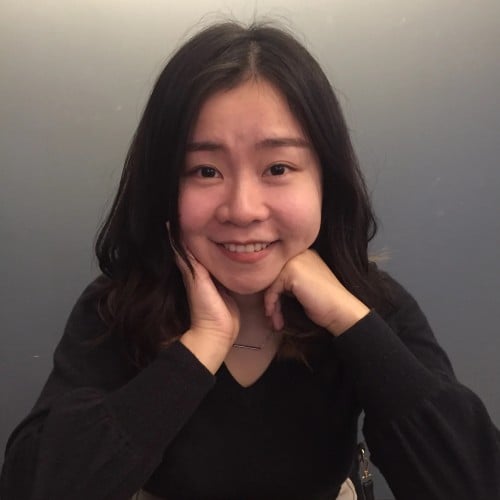 Kelly is a journalist from Hong Kong. She joined the Post in 2018, where she writes about Hong Kong's arts and culture, social welfare and the environment. She has a master's degree in Journalism from the University of Hong Kong.
Sign up for YP Weekly
Get updates sent directly to your inbox