Hong Kong teen singer Dark Wong's love for music got him signed to a record label – and improved his grades
The 19-year-old singer is known for his relatable songs about teen life, such as 'The Repeater', which is about his experience repeating two years of secondary school

Wong is in his final year of secondary school and shares how his young age also gives him more flexibility to experiment with his music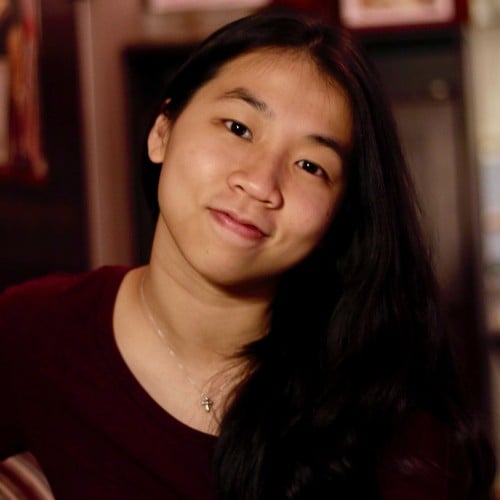 Yanni joined the Post in 2021. She has a bachelor's degree in communication and majored in international journalism. Previously, she worked at Reuters covering Hong Kong political news including the enactment of the national security law.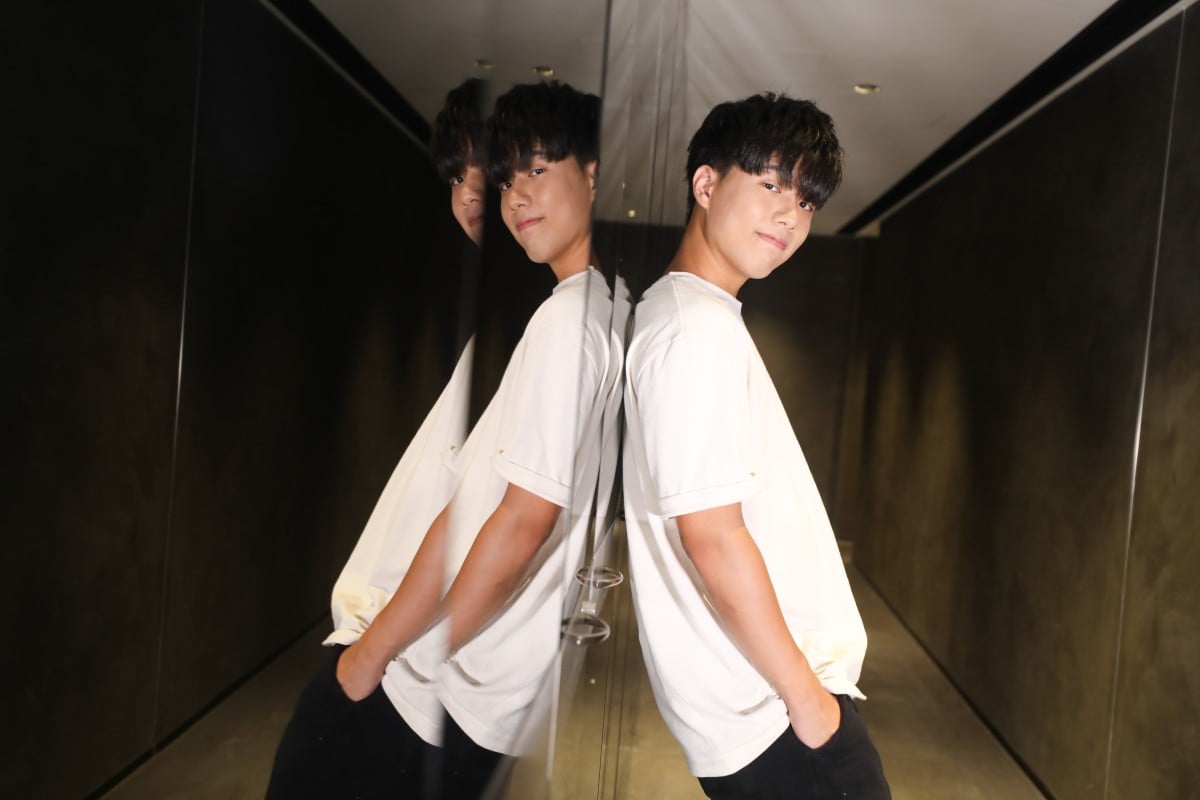 Nineteen-year-old Dark Wong is known for writing songs that are relatable to secondary school students. Photo: Xiaomei Chen
While Hong Kong students were stuck at home during an unprecedented "summer holiday" in March, secondary school pupil Dark Wong did not waste his time loafing around – he debuted as a singer.
"Originally, I was going to make my debut during the actual summer holiday [July or August], but since the holiday was moved up, I made my debut early as well," said the 19-year-old singer, who is best known for his relatable songs about secondary school life, such as The Repeater, which has more than 356,000 views on YouTube.
For the Jockey Club Ti-I College student, this impromptu debut was actually helpful: "[Without it] I probably would have played video games or with my models on my holiday instead of focusing on my music."
No stage is too small for Amy Tang Lai-ying, who rose to fame on YouTube channel Pomato
Stepping into the spotlight
Wong fell in love with music at a young age, playing instruments such as the trombone, drums and piano. During secondary school, he played the electric guitar for the band club.
At 14, he had his first moment in the spotlight.
"It was a school open day performance," he recalled. "The teacher asked me if I wanted to try singing too, so I went for it."
On stage, with a guitar and a microphone in his hands, the teen found his calling: singing.
Dark Wong made his debut as a singer during Hong Kong's early summer break in March. Photo: Xiaomei Chen
"I was not doing well in school, so I thought ... I might as well just focus on developing my singing," he shared.
Even though he had discovered his dream career, he still preferred to go with the flow.
"Some might send demos to record companies ... to earn more exposure. But I'm not [like that]," Wong explained, adding that instead, he performed at community singing contests, some of which he won.
But with the start of the Covid-19 pandemic, all of his chances to sing on stage were axed. So the aspiring musician turned to busking on the street.
"It was very freeing. I could keep singing until I felt like it was enough," he shared.
Moon Tang wants you to embrace feeling lost
As Wong began posting his singing videos online, his talent eventually caught the attention of Emperor Entertainment Group. Last year, the record company asked the teen to join their online talent show as a wild card in the middle of the competition.
"They wanted me to be the new joiner throwing down the gauntlet to existing participants," he said.
Determined to become a singer, the teen took this serendipitous chance to assess if he fit in the industry. He ended up being one of the final five contestants and was offered a contract with the label.
"I remember I was at school [when I heard the news] ... My parents were more nervous than I was," he recalled. "I was not that excited because I did not know what might come at me."
Now, roughly a year since he signed with the record label, Wong sees his youthfulness as an advantage.
"I think I have an edge over the others because even after my contract ends, I still have many years ahead of me," he chuckled, adding he had more time to experiment.
How Mischa Ip found success on King Maker after 9 years of trying to make her mark
He played his cards right by incorporating his youthfulness into his songs, giving them a personal touch.
His first single, The Repeater, is based on his experience of having to repeat two years in secondary school.
"People around me used to laugh at me for repeating, but I got used to it," he said, explaining that he wanted to introduce himself to his audience without hiding his past.
Half a year into his career, Wong is still learning how to balance his duties as a student and a singer. But he is grateful to his peers for seeing him as he is.
"At school, I can be a normal student – it's very comfortable. I can put aside my role as a singer to focus on my lessons and interact with my classmates," he said.
Although he is shouldering more responsibility, his career has actually benefited his academics.
Why singer Zelos Wong used to "play straight" before coming out
"Singing became my motivation to study," the student shared, adding that he used to fail his classes. "My company even said that if I did not improve my grades, they wouldn't let me produce another song."
Wong said that after making his debut as a singer, his grades exceeded the passing mark.
"My principal used me as an example in an assembly, complimenting me, and shared something my mum told him: 'This is the first year in eight years that I don't need to come to school for [his] report card'," he laughed.
Now in his final year of secondary school, Wong lamented on how the pandemic had taken away so many opportunities to create memories with his friends.
In his second single, Old School, he tells a story that resonates with many students: spending their days online when this should have been the heyday of their youth.
"We lost a few swimming galas, sports days – events that curate the teenage ... experience," he explained.
On his new album Learning Curve, Canto-pop singer-songwriter Kaho Hung is embracing every stage of his journey
On his most recent track, Teen Romance, released earlier this month, Wong discussed how students his age viewed dating and romance, and how they looked for the pureness of love while still facing issues such as interference from parents.
Explaining the single's quirky Cantonese title, which translates to "just want to have hamburgers with you", Wong said: "I love hamburgers, and hamburgers are not too expensive – it's also [a place] students frequent."
Next year, he will be taking his university entrance exams. The pressure is on, but he isn't too worried.
"A lot of my friends think the exams will determine their whole life. But I already found my career, so actually, I don't have that much pressure," he said, adding that he looked forward to focusing on his passion.
"Maybe I've been a student for too long, and I haven't been seeing myself as a serious artist."
Still, the teen knows this is his destiny, saying: "Since I first started singing, I have never treated it as just a hobby."
Get the word out
Unprecedented 史無前例的
without previous instance; never before known or experienced; unexampled or unparalleled.
Loafing 偷懶
to lounge or saunter lazily and idly.
Wild card 持外卡的選手
an unranked or unproven player or team that is allowed to enter a tournament after regularly qualifying competitors have been selected.
Throwing down the gauntlet 發出挑戰
to invite someone to fight or compete with you.
Serendipitous 偶然發現有趣的
come upon or found by accident; fortuitous.
Heyday 全盛時期
the stage or period of greatest vigor, strength, success, etc.; prime.
Curate 創造
to pull together, sift through, and select for presentation, as music or website content.
Interference 干涉
an act, fact, or instance of interfering.
Sign up for the YP Teachers Newsletter
Get updates for teachers sent directly to your inbox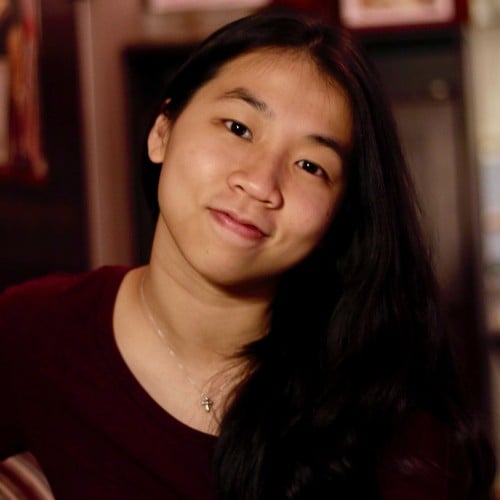 Yanni joined the Post in 2021. She has a bachelor's degree in communication and majored in international journalism. Previously, she worked at Reuters covering Hong Kong political news including the enactment of the national security law.
Sign up for YP Weekly
Get updates sent directly to your inbox