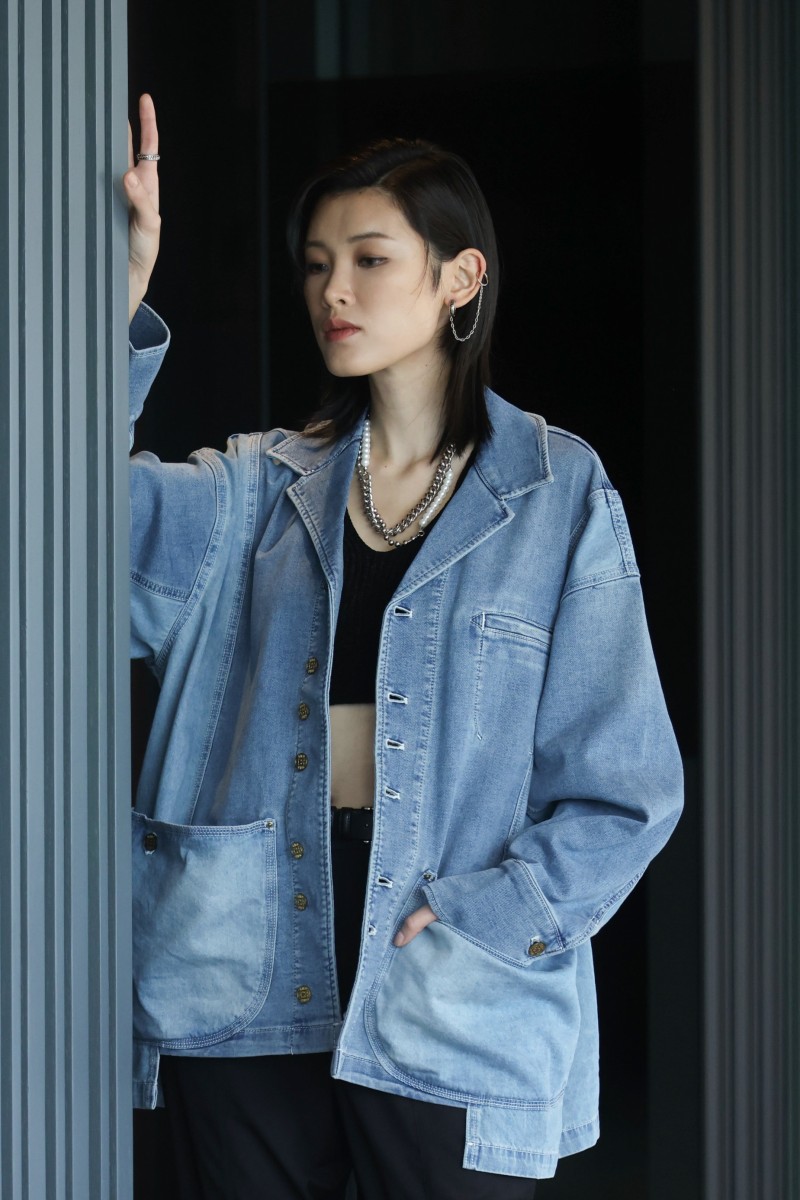 From songs about 'low-desire society' to feeling lost, honest music is what Hong Kong singer Panther Chan does best
With a balanced outlook on life, the award-winning songwriter shares that whether she continues making music or runs out of ideas, she is at peace

The artist delves into a social phenomenon in Japan in her new single 'Underworld' and says she wants to explore the crisis of youth in her next song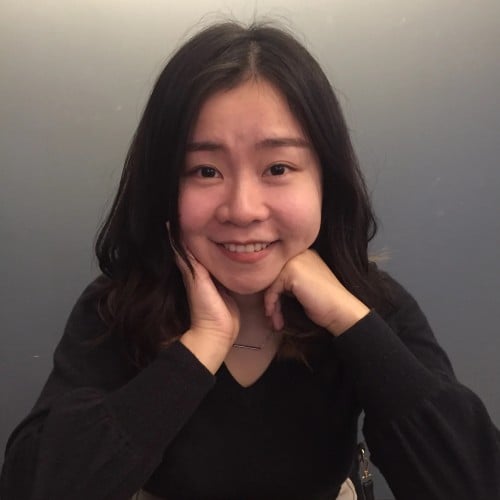 Kelly is a journalist from Hong Kong. She joined the Post in 2018, where she writes about Hong Kong's arts and culture, social welfare and the environment. She has a master's degree in Journalism from the University of Hong Kong.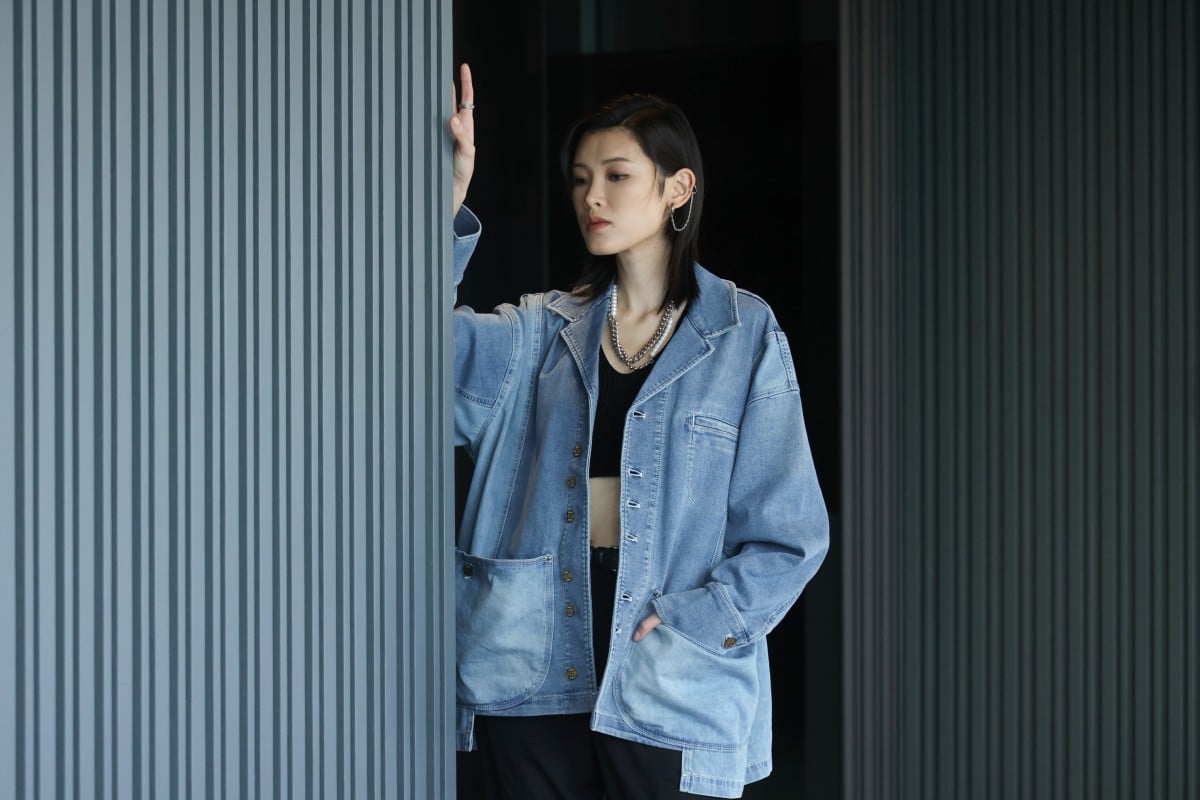 Hong Kong singer and songwriter Panther Chan does not write music just to please her audience – she wants her songs to make a statement. Photo: Jonathan Wong
As a self-made singer and songwriter in Hong Kong, Panther Chan has tirelessly chased her dreams – but she also understands why some people choose not to.
The award-winning artist is known as one of the city's top female singers, and having been an independent artist for many years, she has had to fight tooth and nail to achieve her goals.
While the 31-year-old is known for her songs about pursuing dreams, her latest single, "Underworld", is an exploration of those who do just enough to get by. Its themes are inspired by the singer's research into Japan's "low-desire society" in which young people opt out of the country's competitive, toxic work culture.
Hot Topics: Experts discuss if Hong Kong youth are really 'lying flat'
"Not everyone needs a dream. Some believe an ordinary and peaceful life is enough, and they can still lead a happy life," the songwriter explained, adding that society overemphasised the importance of having a dream.
"If young people tell others they have no dreams and goals, they may be treated condescendingly. Some of them will even force themselves to find a dream ... as they compare themselves to others."
In the song's last line, Chan asks those who can afford abundance not to criticise low-desire society, singing: "We will not disturb your milk and honey, but in return, do not interfere with these low-desire flies in society."
The artist – daring and contemplative – said she was not interested in making music just to please her audience: "When choosing the style and topic for my music, I do it without thinking about whether people will accept it."
Besides her latest track, she has other songs touching on social issues, such as "Bystander Effect" about South Korea's cybersex crime, known as the "Nth Room" case.
Chan revealed that her next song might be about the crisis of youth.
"We often hear about the middle-age crisis, but there is also the youth crisis," she shared. "The moment you graduate, you are tasked with deciding on your future – it can be a tremendous burden."
When Chan was a primary school pupil living in Guangzhou, she grew up watching Hong Kong singing competition shows, but she thought being a singer was only a pipe dream.
At 17, she taught herself how to play the guitar, hiding her passion from her parents as she did not think she could make a career out of it.
That was until an audition for the singing contest, Asian Millionstar, went to Guangzhou in 2009. Chan, 19 years old at the time, took part and won fourth place.
But instead of getting a record label deal, Chan was signed to the now-defunct Hong Kong broadcaster, Asia Television (ATV). For four years, most of her tasks were unrelated to singing – for example, she acted in soap dramas and hosted a show interviewing other artists.
How singer Mischa Ip found success after 9 years of trying to make her mark
When Chan decided not to renew her contract with ATV, she started posting covers of songs on YouTube. After taking part in a reality talent show called Sing My Song in 2014, she formed a band with her Japanese friends and signed to the Japanese label Amuse, which has a branch in Hong Kong.
This was when the artist began writing songs. But under the record label, she lacked freedom to make the music she wanted, so she left and started an independent music company in 2017, with a Cantonese name that translates to "free will".
Chan recalled this was the most challenging time in her music journey.
"My classmates from Guangzhou did not understand what I was doing," she shared. "They were genuinely [concerned] that I was already 26 and my music career was still not taking off. They asked if I would consider giving up since I could not make ends meet."
Before she found success in the music industry, Panther Chan used to save every dollar and cent that she could. Photo: Jonathan Wong
Despite the many roadblocks ahead of her, the singer refused to quit.
During that time, Chan returned to Guangzhou because she had to apply for a new work visa to stay in Hong Kong.
"Getting approval from the Immigration Department wasn't easy ... for someone from Guangzhou who wanted to do music in Hong Kong," she recalled. "I was rejected twice and waited for more than six months ... I was at a loss for what to do."
Singer-songwriter Moon Tang embraces feeling lost in her music
"How could I think about whether I should give up music when I could not even attain the permit to stay in Hong Kong?"
But even when her work visa was granted, she only had just enough money to get by.
"When I was still living in To Kwa Wan, there were different cross-harbour buses ... some were HK$9.30 and others were HK$9.70. I'd always opt for HK$9.30," she said.
"Even if it was just a few cents different, I would pinch pennies. I would go to the pharmacy where toilet paper was a dollar or two cheaper, so I developed this money-saving lifestyle."
Life's highs and lows come and go
After toiling in the music industry for more than a decade, it was the singer's confidence in her vision for her craft that kept her going.
"I did not want to give up at the time because the things that I wanted to express, or the style I wanted to create, had not yet been known to the world," she said. "I felt that I still had a lot to offer to the table ... all I needed was an opportunity to show them all."
Looking back on her past, Chan said she considered those rough patches as the "nourishment" for her art.
In 2019, Chan released her hit single, "When I'm Lost", right before signing to Warner Music Hong Kong.
For the music video, she filmed herself while travelling on a train from Hung Hom to visit her home in Guangzhou, detailing her feelings about having to be so far from home to achieve success. The song has amassed more than a million views on YouTube.
Over the next few years, the singer won multiple prizes at Hong Kong music awards, finally being recognised for her music. Nevertheless, Chan knows that the highs and lows are only fleeting parts of life.
"I rarely feel exhilarated by success or discouraged by the losses in life now. I've become less reactive to the ups and downs," the artist shared.
Now that Chan has accomplished her dream, she understands her journey will not always be glamorous.
"It is inevitable that one day I might run out of topics to write about, or arrive at the endpoint of my music journey," she admitted. "It is only natural."
Yoyo Sham's time on the road inspired an album about finding home
"Now, I have peace of mind towards my role as a singer. I know one day I will be forgotten or the market will no longer need this type of music. I can accept it."
"So whenever I cannot write any songs, I would knit something or play video games."
This serenity is at the heart of her outlook on life.
"When I'm at my lowest, I try to remember the thoughts that went through my head – what I'm at a loss about and what are the things that broke my heart," Chan shared.
"When I'm at the peak under the [spotlight], I remind myself that it will soon become my past. I don't need to amplify such a temporary light."
Get the word out
Condescendingly 居高臨下的
Having or showing an attitude of patronizing superiority.
Abundance 富足
Plentifulness of the good things of life; prosperity.
Contemplative 沉思的
Expressing or involving prolonged thought.
Exhilarated 興高采烈的
Very excited and happy.
Inevitable 不可避免的
Certain to happen and unable to be avoided or prevented.
Serenity 安寧
Peaceful and calm; worried by nothing.
Sign up for the YP Teachers Newsletter
Get updates for teachers sent directly to your inbox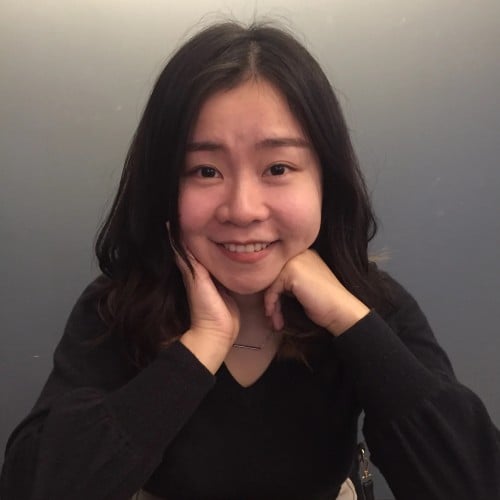 Kelly is a journalist from Hong Kong. She joined the Post in 2018, where she writes about Hong Kong's arts and culture, social welfare and the environment. She has a master's degree in Journalism from the University of Hong Kong.
Sign up for YP Weekly
Get updates sent directly to your inbox