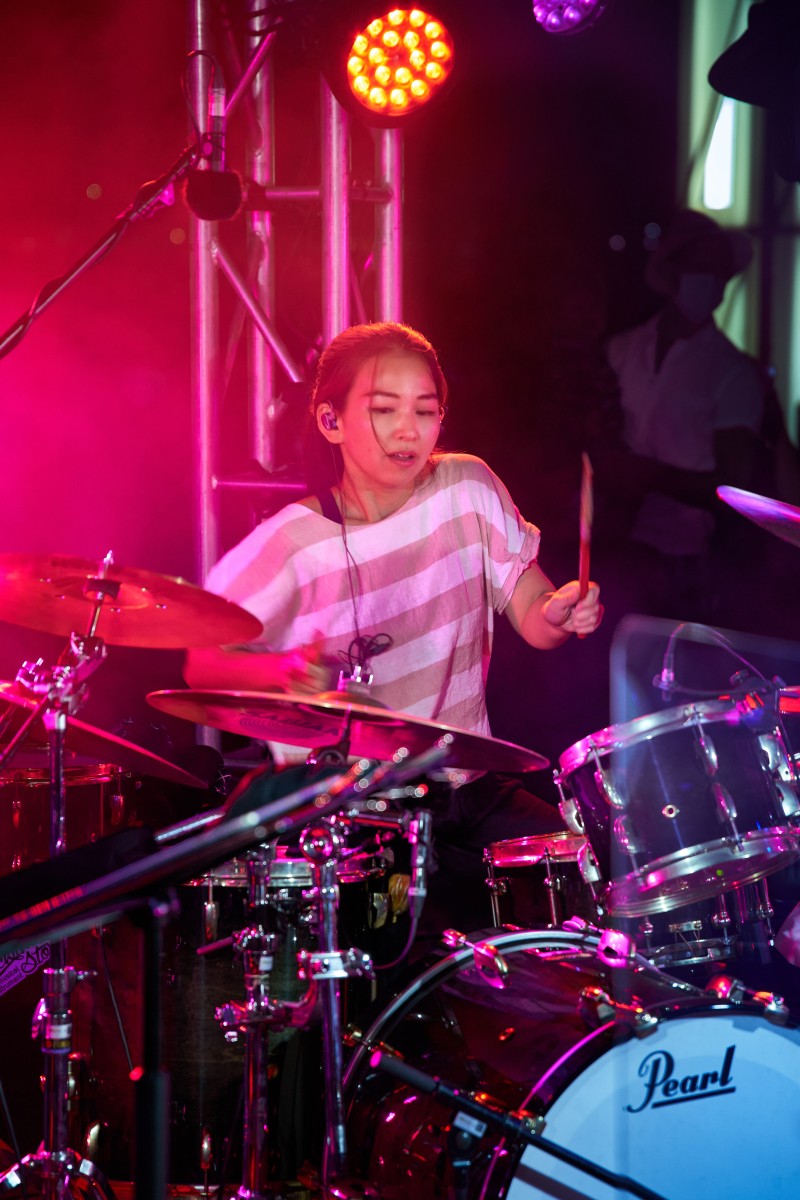 One of Hong Kong's few professional female jazz drummers shares the music genre's magic: 'so playful and wild'
Percussionist Anna Fan, set to perform at Freespace Jazz Fest in West Kowloon, explains how she fell in love with jazz and why she wants others to experience it, too

Every week, Talking Points gives you a worksheet to practise your reading comprehension with questions and exercises about the story we've written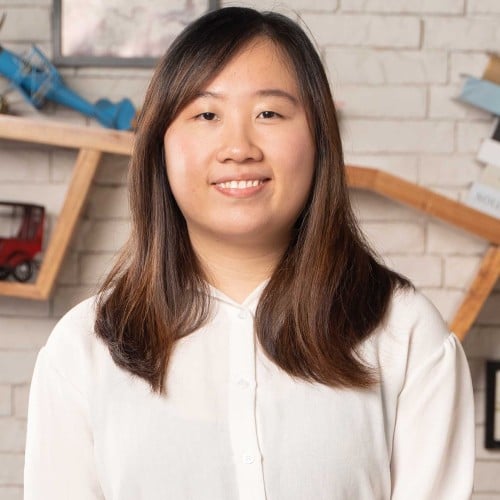 Sue joined the Post in 2021. She graduated from the University of Hong Kong with a double major in journalism and counselling.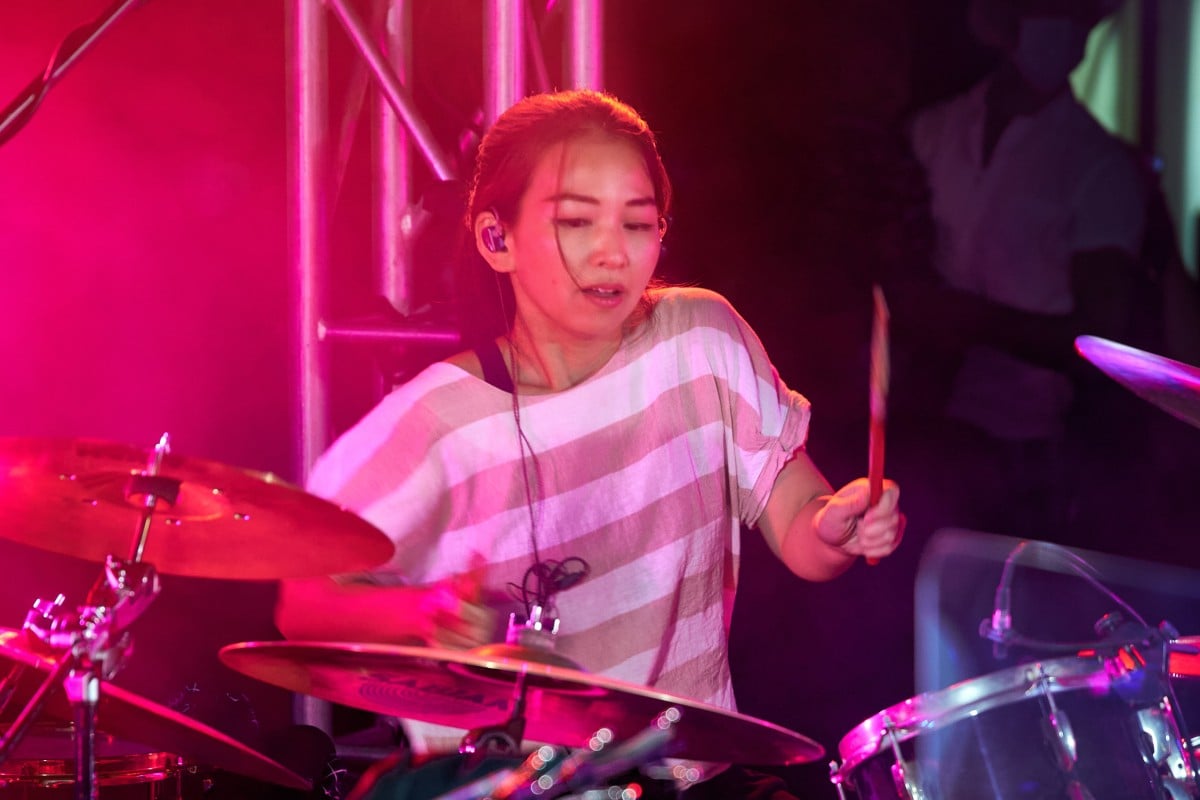 Anna Fan has been a jazz drummer for more than 15 years. Photo: Handout
Despite having learned classical piano since the age of three, Anna Fan Lai-wah first felt music's magic when listening to jazz on her parents' vinyl records.
"They loved playing different kinds of music at home, from pop to Motown music, and most of them were fuelled with jazz elements," said the 42-year-old.
With over 15 years of experience, Fan is one of the few professional female jazz drummers in Hong Kong.
Hong Kong taiko group merges local culture and Japanese drums
She recalled being captivated by the genre's irregular rhythm: "Whenever I listen to it, I feel excited and wonder, 'How can music be so playful and wild?'"
"It is free in rhythm and tempo," Fan said of the music genre that came from African-American communities in the early 1900s.
"It also has improvisation – when the musicians spontaneously play some lines, bringing many surprises that linger in people's hearts."
From classical music to jazz drumming
The artist did not dive deeper into the genre until taking a popular jazz course while studying at Baptist University. She wanted to play the piano, but the fierce competition to play the instrument changed her mind.
"There were about 60 pianists lining up to play piano, while there were no jazz drummers. And the foreign tutor, who knew that I could play drums, asked me to perform," Fan shared, adding that she had only played her brother's drum kits occasionally.
The unexpected experience ended up inspiring her to change her major from classical music to percussion.
"I felt like it was very cool to be a drummer as there were no girls playing drums at the time, let alone in jazz," said Fan, who mastered the drums on her own.
At Baptist University, the musician devoted most of her time to jazz and pop performances. But as her graduation neared, she felt lost about her future.
"Back then ... graduates usually ended up joining an orchestra or teaching at school, which were not the paths I wanted to pursue," the artist explained. "[A tutor] told me, 'Why don't you leave Hong Kong to take a look at the world? You will gain new perspectives'."
In 2006, Fan took his advice and went to study jazz drumming at the Berklee College of Music in the US city of Boston. Living and studying there was eye-opening.
"Unlike Hong Kong, music is part of people's lives there. They ... cherish art and music in daily life, and jazz is rooted in their lifestyle and even language," she said.
Why this Hong Kong performer wants you to get a taste of Cantonese opera
Besides her studies, the percussionist also took part in different performing groups and events, such as parades, marching, and African dance and drumming.
"[Those events] were very tough. The drums were very heavy, and I had to carry them to perform. And the events often took a whole day," she recalled. "But ... it made me feel like I was a real drummer."
For each show, performers would only receive about US$40 (HK$314), excluding meal and transport fees. "I met performers in their 40s and wondered why they'd take up these shows ... I realised they just really love drumming," she said, impressed by their passion.
"At that stage ... music helped me become an adult as it allowed me to support myself and gain confidence."
Sharing the freedom of jazz with others
Since returning to Hong Kong, Fan has been busy producing music, performing with her jazz band, maRK, and teaching music classes for children.
Over the years, the artist has noticed more young, talented jazz performers joining the city's music scene: "It is exciting and motivating for me ... knowing I am not the only one promoting jazz music in Hong Kong."
In 2019, experienced musician Kung Chi-shing organised the first Freespace Jazz Fest to promote the genre in Hong Kong. Now in its fourth edition, the event will run from October 26 to 30 at West Kowloon, and Fan is one of the performers.
Anna Fan's interactive musical, Storytime on the Amazing Jazz Planet, is for anyone who is new to jazz music. Photo: Jonathan Wong
"There are not many skilled female jazz performers in Hong Kong, and Fan is one of them," said the curator. "I also found we lacked quality jazz music programmes for kids, so I invited Anna to direct an interactive musical."
Storytime on the Amazing Jazz Planet is about a princess looking for Mr Right through a music contest. It gives viewers a taste of jazz by combining different elements, such as rapping and dancing. The audience can also make drums to play during the performance.
"When I ... add new elements into my music, it is a 'ding' – a magic moment," Fan shared, hoping others could feel this magic, too. "Music offers a space for all to express themselves and release their emotions."
"Jazz brings me joy, excitement and confidence. Whenever you perform, you must overcome challenges. And that is the spirit of jazz – be free and give it a try."
Click here for a printable worksheet and interactive exercises about this story.
Sign up for the YP Teachers Newsletter
Get updates for teachers sent directly to your inbox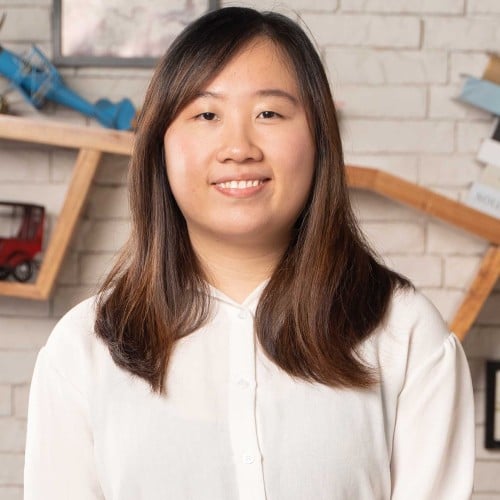 Sue joined the Post in 2021. She graduated from the University of Hong Kong with a double major in journalism and counselling.
Sign up for YP Weekly
Get updates sent directly to your inbox