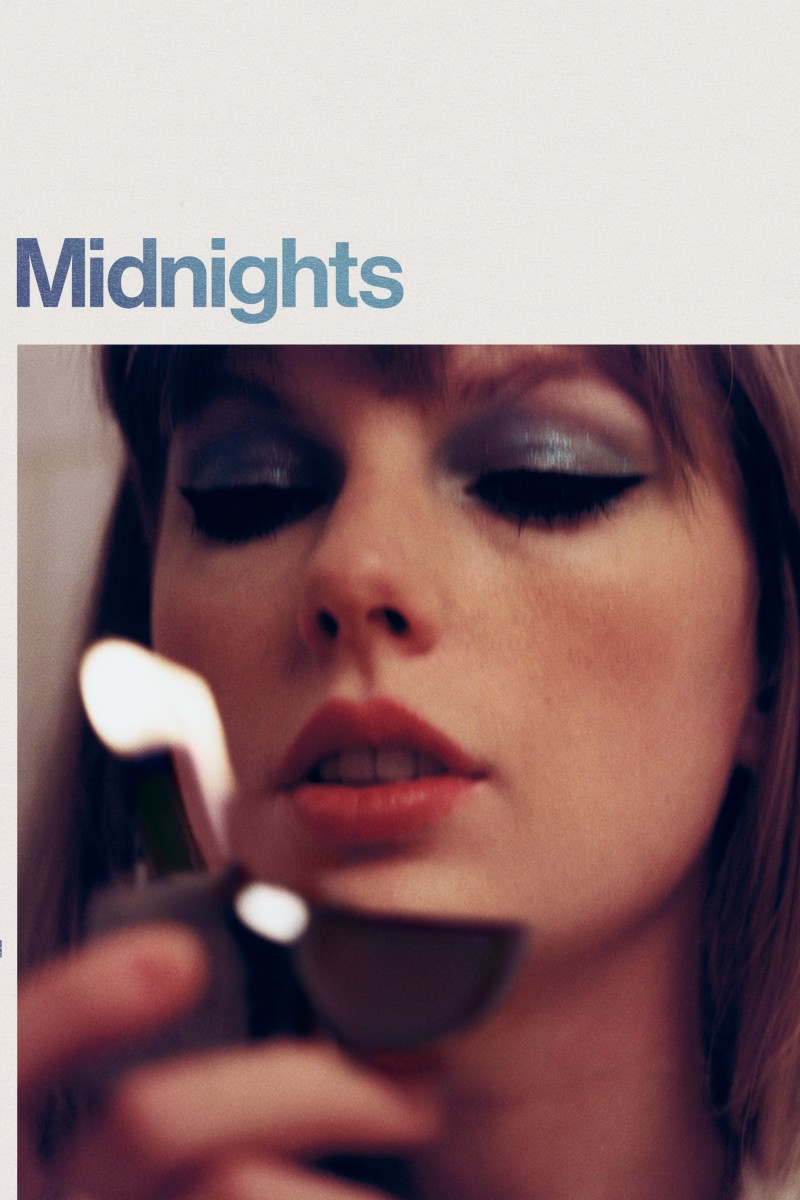 Taylor Swift's Midnights era has begun: singer's 10th album shares lessons learned in love, loss, possibility, revenge
The music artist's first original album in two years has a tracklist of 13 songs and another seven on the '3am Edition'

Some themes fall into familiar territory for the songwriter known for her musings on romance and fame, while others show a new side of her work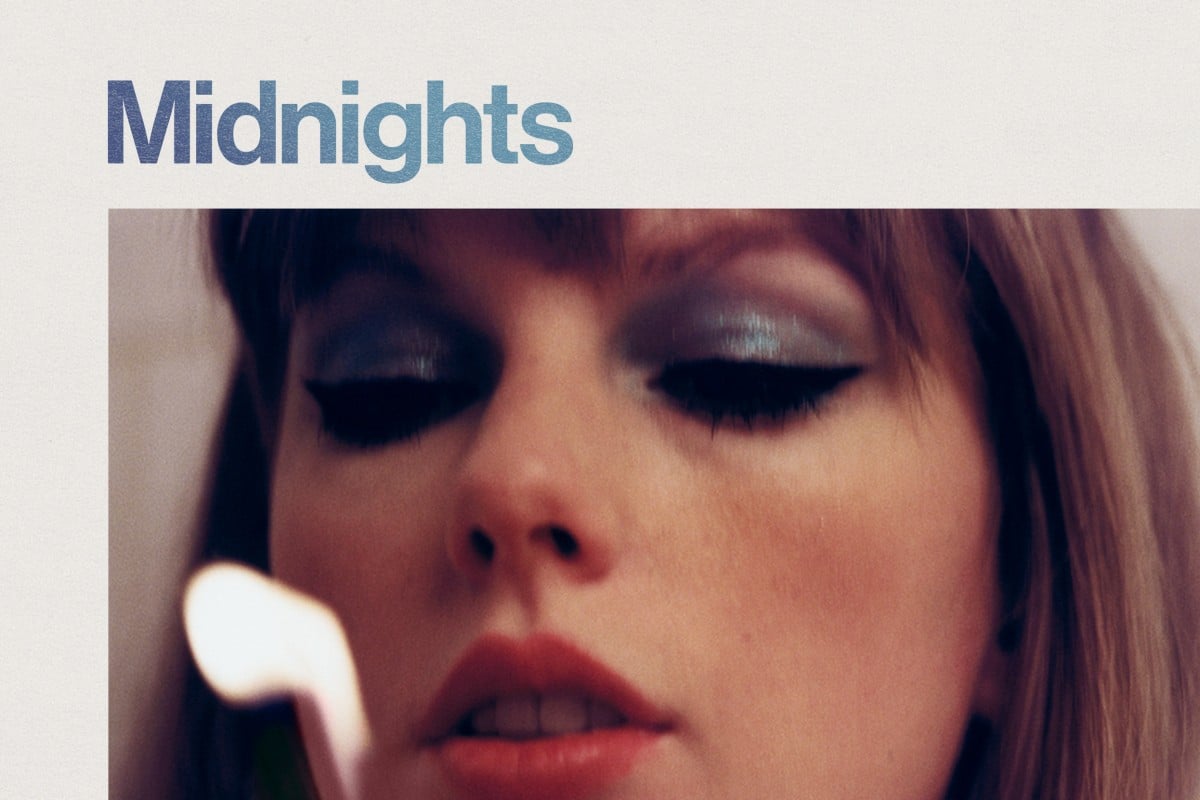 Midnights is Taylor Swift's 10th album. Photo: Republic Records via AP
Taylor Swift's Midnights era has commenced. Not only is it the American singer's 10th studio album, but it is also her first original album in two years. Thus, the fan conspiracies preceding the album's release were more meticulous than ever. With a tracklist of 13 songs – not to mention another seven on the 3am Edition – this release is nothing to scoff at.
The album opens with the catchy "Lavender Haze", a statement on the all-encompassing nature of love that is simple and beautiful. Amid confessions of devotion to her significant other, Swift divulges her thoughts on constantly being under public scrutiny, singing "I'm damned if I do give a damn what people say", and expresses frustration at the gender stereotypes she faces, "The 1950s sh*t they want from me".
"Maroon" and "Labyrinth" both contemplate the end of relationships and hone in on Swift's ways of moving through break-ups. In "Maroon", she sings, "How the hell did we lose sight of us again? Sobbing with your head in your hands." On "Labyrinth" – a gentle, electronic-driven track – a warped vocal effect highlights her reckonings on falling in love too quickly: "If it rises fast, it can't last."
In "Snow on the Beach", we return to the realm of love as hazily blended vocals form a perfect harmony between Swift and Lana Del Ray. The heartwarming lyrics celebrate the surprise of falling for someone when you least expect it.
Harry's House review: Styles welcomes change, stays true to himself
"You're on Your Own, Kid" and "Question … ?" are about the confusing, unrequited love that Swift is known for singing about. A line in "You're On Your Own" paints a vivid image that lingers: "I looked around in a blood-soaked gown and I saw something they can't take away."
As the singer reflects on past relationships, the lyrics in both songs allude to lessons she has learned about being independent. On "Bejeweled", she celebrates how brightly she shines on her own.
Just as you think Swift is falling back into familiar territory playing the victim of an ended relationship, "Midnight Rain" is about breaking a boy's heart, while being occupied with a rising career: "He wanted a bride, I was making my own name / Chasing that fame, he stayed the same."
The third track, "Anti-Hero", is arguably the most brazen on the album, with self-loathing leaking into lyrics: "I have this thing where I get older, but never wiser." Juxtaposed against glossy pop tunes, Swift reveals her insecurities and late-night thoughts.
The album's calls to revenge are not-so-subtle nods to Swift's past public feuds. "Vigilante Sh*t" has slow, reverberating tones that make the perfect anthem for a calculated revenge scene.
"Karma", on the other hand, hints at Swift's warnings for those who have wronged her: "Karma's a relaxing thought, Aren't you envious that for you it's not?" There's no cold fury – just a carefree glee that justice will take its course.
As Swift ends the album, the tender, wistful "Sweet Nothing" recognises her partner, who has put up with the stress of dating a public figure. "Mastermind" leaves a final message for listeners to mull over, as the singer outlines her strategy to trap her target and find success in love.
Midnights' 13 songs are a blend of reflective melodies and upbeat tunes. While some songs sound a bit repetitive in style, "Lavender Haze", "Karma" and "Anti-Hero" stand out lyrically and melodically. If you're looking for lyrics that warrant deeper listening, Midnights is the way to go.
The seven additional songs on Midnights (3am Edition) was an unexpected release from Swift.
At its surface, the melody on the first track, "The Great War", seems light, but the lyrics dive into how destructive relationships can be through the metaphor of war and battles, repeated throughout the song.
The lyrics "I vow not to cry any more if we survive thе Great War" resemble the singer's determination to work through the distrust and pain holding her relationship back.
Keshi's heavenly debut album Gabriel has heartfelt emotion, family ties
"Bigger Than the Whole Sky" is a melancholic track that pays tribute to a life that has gone too soon. Some fans have speculated that the lyrics could be about grief over a miscarriage.
The sixth track, "Would've, Could've, Should've" discusses the different choices people make when they meet someone new and the pain caused when relationships sour. The song laments the actions that have made "memories feel like ghosts".
Finishing the 3am Edition is "Dear Reader", which differs from previous songs as it does not tell a story. The singer speaks directly to the listener with advice, while reflecting on her experiences. At the end, she sings "you should find another guiding light".
Sign up for the YP Teachers Newsletter
Get updates for teachers sent directly to your inbox
Sign up for YP Weekly
Get updates sent directly to your inbox