15 best Cantopop songs of 2022: Hong Kong's music scene has been buzzing with energy this year
From rising stars on talent shows to well-known singers like Terence Lam making breakthroughs, 2022 has been fruitful for the city's music

We have ranked our favourite tracks – do you agree with our No 1 pick?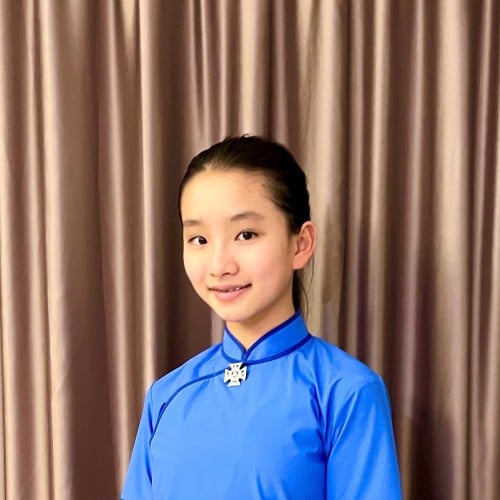 Clarisse Poon
I'm a student at St Paul's Co-educational College. I'm an inquisitive and outgoing person. I enjoy music, debate and swimming.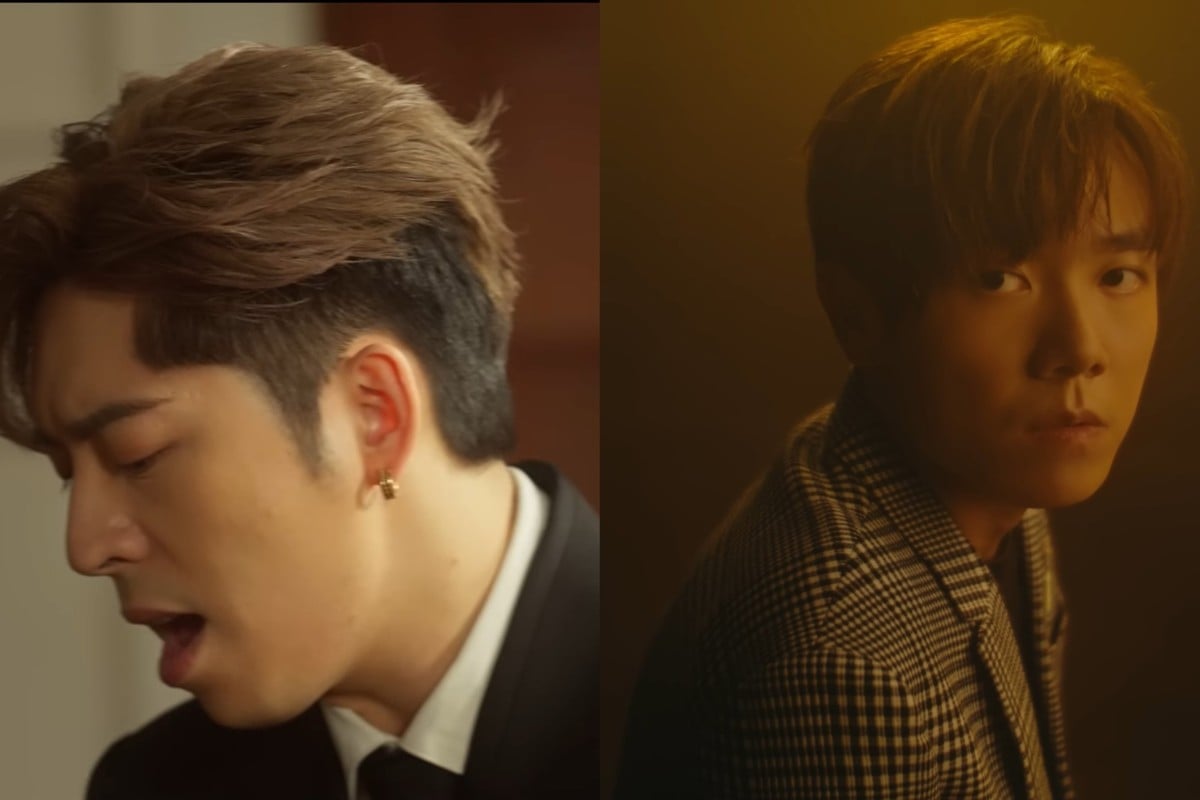 What were your favourite Cantopop songs from this past year? Photos: Captured from YouTube
Hong Kong's Cantopop scene was buzzing this year. From rising stars on talent competition shows to well-known singers like Terence Lam making breakthroughs, 2022 has been a fruitful time for the city's music.
Our list below includes some of the best Cantopop songs released in 2022. For big fans of the genre, do you agree with our rankings? For those who are new, consider this your first Cantopop playlist.
15. "#BFF" by Chantel Yiu
#BFF, sung by the rising 16-year-old star, Chantel Yiu, is a sweet and youthful song that describes her relationship with her best friend who accompanies her from secondary school to adulthood.
14. "2nd Favourite 第二最愛" by Leo Ku x Tyson Yoshi
This song explores the feeling of loneliness when you're unable to find a new person to replace someone that left. Even when people seem interesting and cool, they may not be your favourites because there is still someone else on your mind.
13. "到底發生過什麼事? (What Happened?)" by Dear Jane
Have you ever tried talking to your past self? Dear Jane, in October, released a new song about how someone changes over time – from an innocent first love to a painful betrayal. And what happens in between remains a secret in the character's heart. Wyman Wong, a renowned Hong Kong lyricist who has penned countless Cantopop classics, adopted a different narrative approach in this song, leaving a void in the story for the audience to guess what happened.
12. "Frenemy" by Kaho Hung x MC Cheung
Kaho Hung and MC Cheung are close friends in real life. The song "Frenemy", formed by the words "friend" and "enemy", reflects how they are both friends and enemies as they are "competitors" in the music industry. The two artists share how they encourage and motivate each other during hard times.
11. "Long D" by Jace Chan
Many couples in long-distance relationships, especially during the pandemic, may have worried about when they would be able to see each other in person again. Jace Chan's new song "Long D", tells us how couples can overcome these challenges as long as their hearts are still connected.
10. "誅神的黃昏 (Ragnarök)" by Ivana Wong x Serrini
The song from Ivana Wong and Serrini tells of humanity's darkness as those who are evil gain power and focus solely on fame and fortune. The word Ragnarök originates from Norse mythology – it is a series of events in which great figures die and the world is submerged to be cleansed before rising again.
8. "邊個發明了 Encore" by Terence Lam
At the end of most concerts, many artists will perform an encore, which is a repeated or additional performance. While famous singer-songwriter Terence Lam uses a simile to express how we should say goodbye to good things, he reminds us that our unwillingness to leave will only lead to negative emotions.
7. "攀上天梯的螞蟻 (Ants Climbing the Stairway to Heaven)" by Edan Lui
The new theme song for the film Hong Kong Family, sung by Mirror member Edan Lui is different from his previous works as it is quite slow. The movie is about how a family faces difficulties when organising a winter solstice dinner to reconcile after years of unresolved conflict. The song expresses the feelings of Yeung, played by Lui in the movie, as he tries to make sense of his family's conflicts.
MM7 is the short cut of the word 正 in Chinese typing language – this is a popular slang phrase used in Hong Kong to describe something pleasant. Jer hopes this song can be a gift to his fans, who often use MM7 among themselves. The song shows that for Jer, being able to enjoy the freedom of making music and attempting different Cantopop styles is already what he considers "MM7".
The abbreviation "FF" stands for Final Fantasy, a popular role-playing video game. Having reached No 1 on the four biggest music charts in Hong Kong, this song is one of imagination and fascination, describing how you can be filled with joy and love in a world of fantasy.
4. "老派約會之必要 (A Gentleman's Guide to Old-fashioned Dating)" by MC Cheung Tinfu
Inspired by a Chinese novel of the same name written by Lee Wei-jing, the song combines traditional instruments like guzheng with modern Cantopop elements.
Penned by Wyman Wong, the lyrics come from the perspective of a man who resists how modern love works like fast food. Focusing on the theme of old-fashioned dating, the music video is set in the past, as two characters meet and fall in love without modern distractions.
3. "焰 (Flame)" by Gigi Yim
This up-and-coming teen singer is capable of creating a variety of pop styles and 焰, released in July, was her first attempt at rapping. The title itself reflects passion for her career as a singer. This song describes how she went from being an ordinary student to a popular singer. It's an uplifting song everyone can enjoy!
2. "賽勒斯的愛 (Cherlas)" by Hins Cheung
The metaverse isn't only about artificial intelligence and robots. This song, with a title that translates to "Cyrus' love", by Hins Cheung leads us to a virtual world where two digital characters fall in love with each other. The message shows how couples should learn to compromise to create harmony in their relationship.
1. "地球上的最後一朵花 (Last Flower On Earth)" by Ian Chan
Composed, written and sung by Mirror member Ian Chan, the song 地球上的最後一朵花 urges Hongkongers to be active in protecting the environment, while reminding people to stay optimistic when struggling through tough times. It's a compelling song with deep meaning.
Sign up for the YP Teachers Newsletter
Get updates for teachers sent directly to your inbox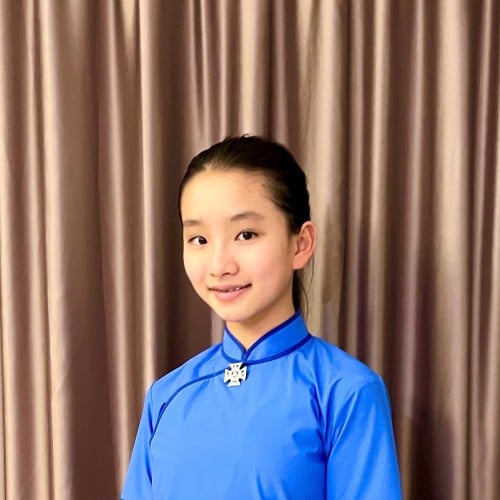 Clarisse Poon
I'm a student at St Paul's Co-educational College. I'm an inquisitive and outgoing person. I enjoy music, debate and swimming.
Sign up for YP Weekly
Get updates sent directly to your inbox