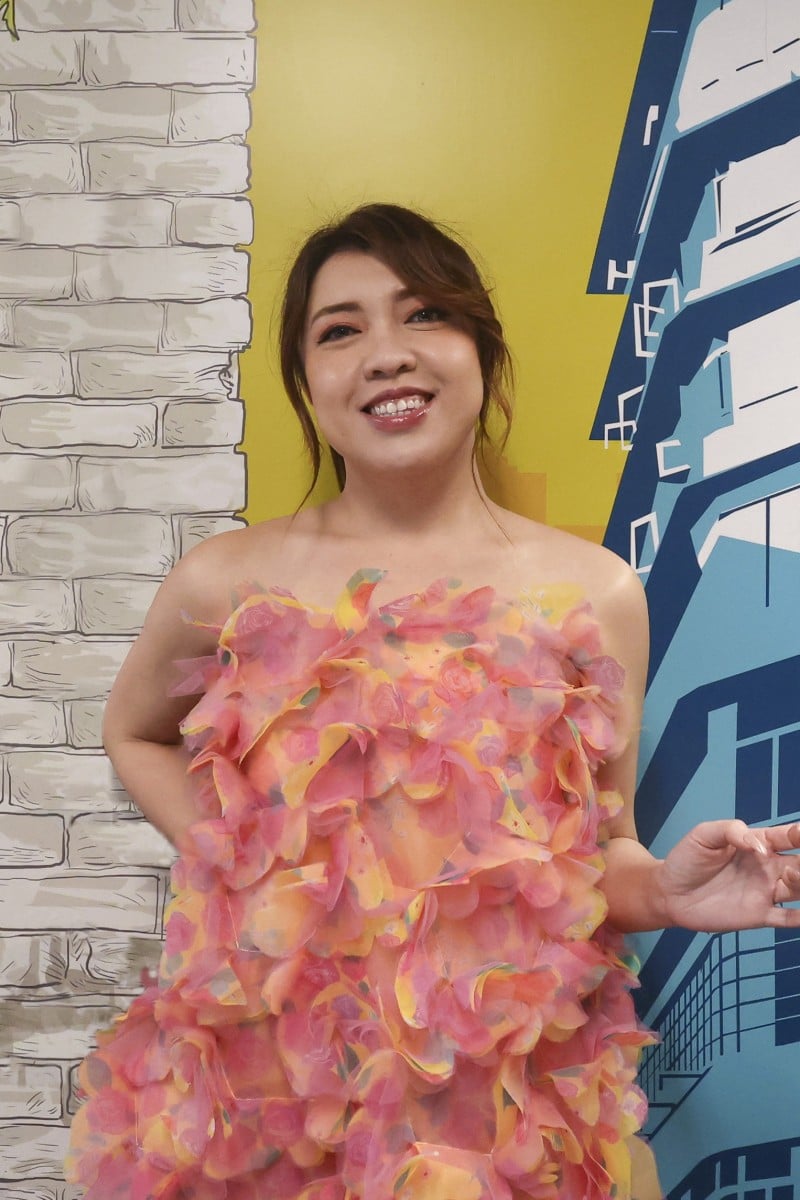 'Utterly free': Hong Kong rising indie artist Serrini shares why independence and self-love are key to her music
Serruria Leung Ka-yan, who also has a PhD in Hong Kong Studies, is transforming the local music scene with her avant-garde style and shrewd social commentary

The singer-songwriter discusses her journey in learning to candidly express herself through her art and asks fans to examine her lyrics more closely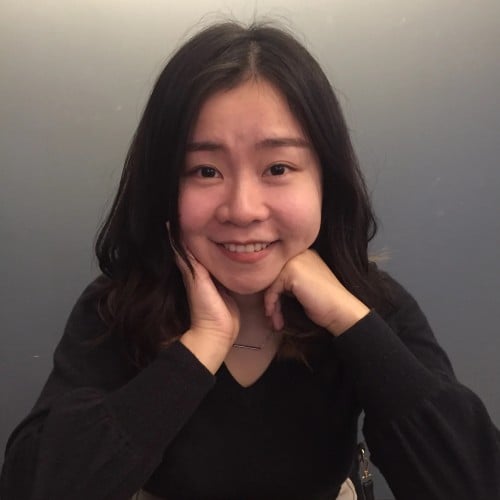 Kelly is a journalist from Hong Kong. She joined the Post in 2018, where she writes about Hong Kong's arts and culture, social welfare and the environment. She has a master's degree in Journalism from the University of Hong Kong.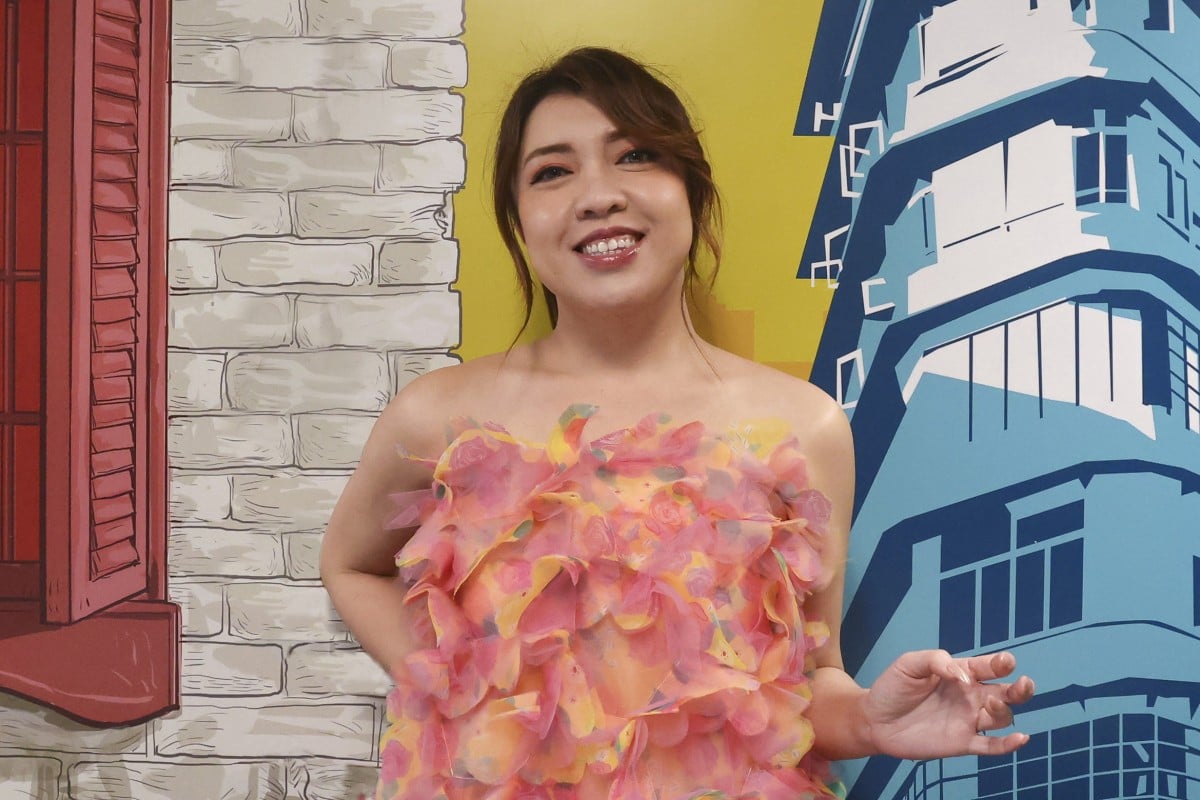 Serruria Leung, better known as Serrini, asks fans to look deeper into her lyrics. Photo: Jonathan Wong
Having grown up listening to Cantopop, Serruria Leung Ka-yan, fondly known as Serrini, remembers listening to sad love songs that portrayed women and their worthiness in a one-dimensional manner.
"The way many Cantopop lyrics present romance is almost like saying that I have to fit into a certain [feminine] frame to be loved, to deserve love – or else I am useless," said the 32-year-old singer-songwriter. "It's all toxicity."
"What if there are emancipating ways of describing a loving relationship?" she asked.
The artist believes Hong Kong's show business should be more liberating. For one, she stressed that female artists should not be judged by their looks or constantly be asked to lose weight.
How singer-songwriter Moon Tang embraces feeling lost in her music
Over the past 10 years of her career, Leung has become one of Hong Kong's most promising independent artists, with her avant-garde style breathing new energy into the city's music scene. Holding a PhD from the University of Hong Kong (HKU) in Hong Kong studies, she is also one of the city's most highly-educated singers.
The artist often advocates feminism, self-empowerment and being free to express your true self.
"I would just define myself as someone who is utterly free," she shared. "Every time I feel that I am imprisoned to a certain idea ... I will try so hard to break free."
Leung believes her independent spirit represents a crucial part of her artistry.
"When I was younger, there were so many constraints around me – teachers, society – I accepted a lot of rules and constraints. But when you say no to those, you can start creating anything you want," she shared.
Path to becoming a superstar
Leung has come a long way from performing in front of an audience of 10 friends, and the self-made artist has carved out a unique path for herself.
The singer is known now for her shrewd and candid commentary, so it's not surprising that her start as a songwriter came from a need to express her thoughts. At the time, she was studying English literature at Chinese University and "didn't even know how to play a chord".
After learning the guitar, she used her laptop's built-in microphone to record her songs at home. With the help of friends, she made her debut with the album Why Prey'st Thou upon the Poet's Heart? in 2012.
Quirky, poetic and sentimental, Leung's work covers an array of topics that are unusual in mainstream Cantopop – from questioning why her friend's drink has no bubbles in "Sophia's Boba Milk Tea", to describing the emotions of a woman involved in compensated dating in "Kowloon Blondie Ling".
In 2019, her electro-folk album Songs of Experience was awarded the Best Overseas Album at the 10th Golden Indie Music Awards in Taiwan.
In 2021, she won silver in the Female Singer of the Year category at ViuTV's music awards. For the past three years, she was nominated for Audience's Favourite Female Singer at the Ultimate Song Chart Awards Presentation.
Although Leung has performed in front of crowds of thousands of people, one moment that sticks out in her memory is from a recent performance at Queen's College, a secondary school in Causeway Bay.
"When I just started singing, there was this Queen's College boy who came up on stage and [became] my backup dancer," she recalled, adding that she loved how her singing was drowned out by the students' cheering.
"That is when I feel like I'm a superstar."
The challenge of trusting your gut
If there is a lesson the indie singer wants to impart to young people, it is the importance of following your heart, even if it leaves you a bit lost at times.
Despite being a high-performing academic – she graduated from Chinese University with first-class honours – Leung acknowledged she had doubts about the career prospects of studying English literature.
"Should I just do the law degree instead? Or a business degree?" she recalled asking herself. "At the last moment, I just spent a lot of time in the library reading, and I guess I pulled through."
But the artist learned from the uncertainty of life's big decisions, sharing, "If I were to say anything to Young Post readers, it would be to keep being confused. It's fine."
Being honest in music is what Hong Kong singer Panther Chan does best
As Leung continued releasing music, she was determined to continue her academic pursuits, eventually researching the formation of pop music for her doctoral degree, which she completed in 2021.
"[I was] just trying to attain a certain standard, just challenging myself," explained the singer.
That same year, she established a self-titled scholarship for HKU, offering an annual award of HK$10,000 for up to five local Bachelor of Arts students.
"I got quite a lot of scholarships when I was in college, so I'm just giving back," she said. "It's not that big of a deal."
At the heart of Leung's craft is a woman on a quest for a slow dance with herself. This journey shines through on her latest Mandarin album, True Love, which she promoted earlier this month with a concert in Taiwan.
"These seven new songs are basically how I incarnate [my] journey of thinking about what true love really is, and maybe the answer is finding yourself," she stated.
The album is a mellow reflection on the longing for genuine connection and gestures towards the importance of knowing yourself amid the entanglements of romance.
"I honour my sadness and emotions," she said. "That is something you should talk about to your counsellor, to your therapist, to your friends."
Singer Kaho Hung embraces every stage of his journey on 'Learning Curve'
She pointed out that "Dead" was the most personal song on the album.
"Everyone would find that the track resonates with the emotions and the confusion of growing up," she said.
Leung shared that the song was about her frustration and disappointment when people did not respect her boundaries, concluding that the solution was letting go and "declaring 'death' of my older self".
The songwriter encouraged fans to analyse her lyrics more closely, so they would be able to better understand her artistry. "I crave that kind of true connection. I really want people who can decipher my lyrics and have intellectual conversations with me," she shared.
"Don't be a follower," said Leung. "Be a listener."
She also emphasised that living for others' recognition was futile: "You just want people to accept you, and [you] get your sense of being from another person ... But you don't have to."
"Just work on your own [self]. Write a lot, read a lot, and your time will come," advised the artist.
Lessons in love, health, empowerment with Hong Kong singer Janice Vidal
Working on herself and facing new challenges continue to be Leung's goals.
"Should I just throw myself to a foreign country and just start over? Maybe I should, or just get married and have kids. It could be anything," she shared.
"I want to find out who I really am – what I'm really capable of – by pushing myself way beyond my comfort zone."
Get the word out
Emancipating 不受束縛的
Set free, especially from legal, social, or political restrictions.
Avant garde 前衛的
New and experimental ideas and methods in art, music, or literature.
Shrewd 敏銳
Showing sharp powers of judgement
Incarnate 體現
Put (a concept or quality) into concrete form.
Entanglement 糾纏
A complicated or compromising relationship or situation
Sign up for the YP Teachers Newsletter
Get updates for teachers sent directly to your inbox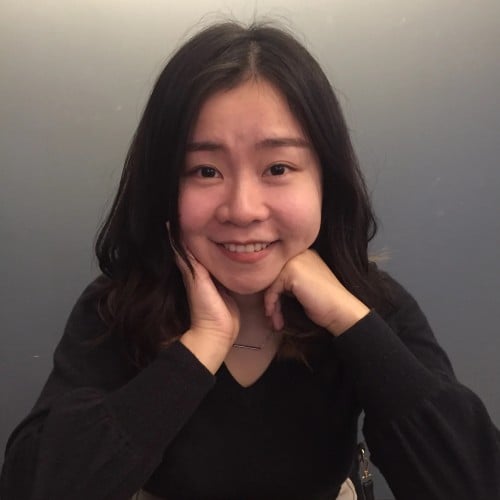 Kelly is a journalist from Hong Kong. She joined the Post in 2018, where she writes about Hong Kong's arts and culture, social welfare and the environment. She has a master's degree in Journalism from the University of Hong Kong.
Sign up for YP Weekly
Get updates sent directly to your inbox