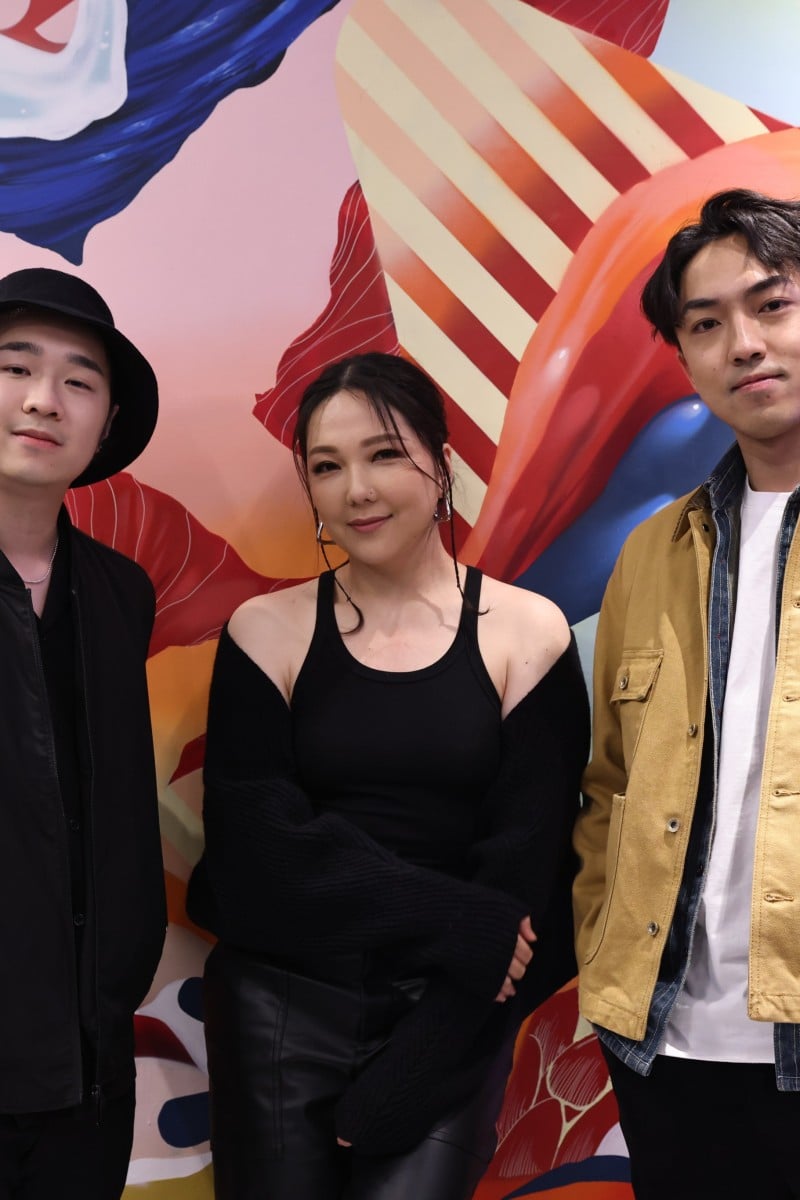 'I am what I am': Janice Vidal, Daniel Chu and Walter Kwan discuss their concert tribute to Cantopop star Leslie Cheung
Marking 20 years since Cheung's death, the Hong Kong music artists will honour his legacy by telling his life story through his songs

Held from March 30 to April 1, "I Am What I Am – A Tribute to Leslie Cheung" is a multimedia concert series as part of PopFest music festival in West Kowloon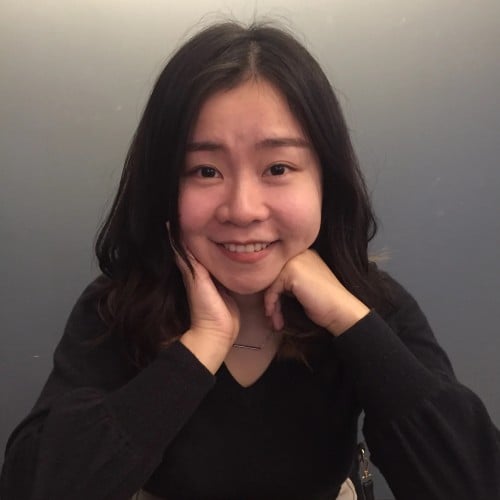 Kelly is a journalist from Hong Kong. She joined the Post in 2018, where she writes about Hong Kong's arts and culture, social welfare and the environment. She has a master's degree in Journalism from the University of Hong Kong.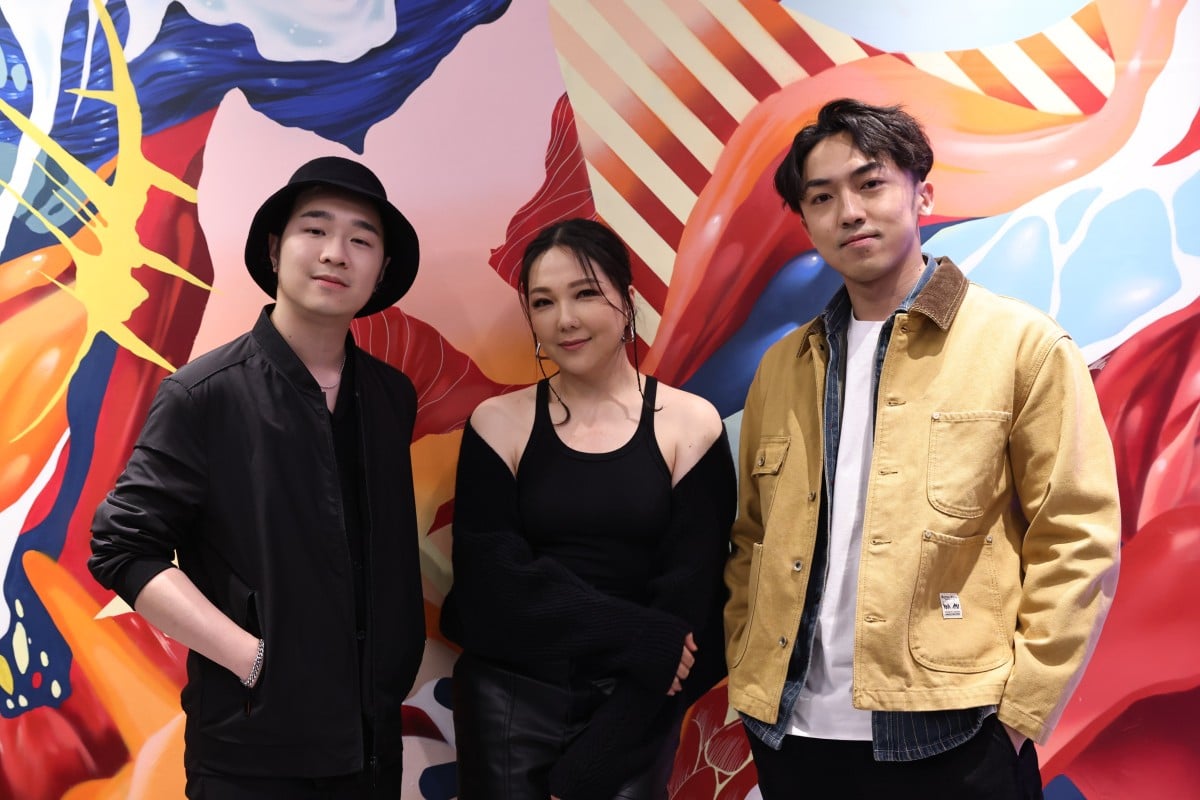 Daniel Chu (from left), Janice Vidal and Walter Kwan talk about how Leslie Cheung has influenced their lives. Photo: K.Y. Cheng
Janice Vidal recalled feeling enamoured with Cantopop superstar Leslie Cheung Kwok-wing at his last concert series in 2000, the Passion Tour.
The late legend's sleek, long hair – an embodiment of his determination to be himself – left quite an impression on Vidal, who was 18 years old at the time.
"I could feel that he was a pioneer who wanted to be himself and flamboyant ... his gender-neutral looks were very remarkable to me," said the Cantopop singer, now 40.
"I wish I knew him in person."
Lessons in love, health, empowerment with Hong Kong singer Janice Vidal
This April marks 20 years since Cheung, one of Hong Kong's most popular male singers and actors in the 80s and 90s, took his life after suffering from depression.
Affectionately known as "Gor Gor", meaning "brother" in Cantonese, the beloved star left an indelible mark on the city's culture, from music and cinema to fashion, capturing hearts with his unique charm and extraordinary talents.
Throughout his 26-year career, Cheung won numerous prestigious awards for his singing and acting and earned widespread recognition across Asia. He recorded more than 30 studio albums and starred in nearly 60 movies – from classic Hong Kong comedy flicks with Stephen Chow to experimental films, such as director Wong Kar-wai's gay romance drama, Happy Together.
Leslie Cheung in Wong Kar-wai's film "Days of Being Wild". Photo: SCMP
But the visionary's gender-fluid style often did not sit well with local media and conservative society at the time. Cheung – who came out as bisexual by declaring his love for his partner Daffy Tong at a 1997 concert – was often criticised for his flamboyant fashion and mocked for his sexuality. Still, he stayed true to himself.
Two decades after his passing, the legendary icon continues to embolden the city's artists.
This week, Vidal is teaming up with composer and pianist Daniel Chu Siu-kai and vocalist Walter Kwan to stage a tribute concert for the Cantopop icon at the PopFest music festival in West Kowloon.
"I feel really honoured to be able to cover his songs because his work is timeless," Vidal shared.
Young fans use social media to bring new life to Hong Kong's old stars
Held from March 30 to April 1, "I Am What I Am – A Tribute to Leslie Cheung" is a multimedia concert series that will accommodate only 450 guests at each show to offer a more intimate experience. With Chu as music director and Vidal and Kwan as vocalists, the performance will feature some of the trio's favourite pieces by Cheung.
"This is a very emotional tribute because first of all, I have a lot of love for Leslie," Chu said.
Even though the 25-year-old was only a toddler when Cheung's music was at its height, his journey as an artist has always been influenced by the late superstar. As a musician, Chu is known for his diverse range, from pop, jazz and gospel to more experimental genres.
"I grew up listening to his songs, and I'm not ashamed of saying that because they're good songs. I might not be playing them every day, but every time I come back to them, it gives me a sense of connection," he said, adding that "Left and Right Hand", a song that hints at Cheung's sexual orientation, was his favourite track.
"I have a sustained practice of playing his songs," Chu added. He shared that he loved Cheung's music so much that he would play his ballads for 15 minutes straight while performing at jazz or solo piano gigs in Hong Kong.
Chu explained that the words in Cheung's songs were especially touching: "The lyrics are often so connected with his personal life."
"When he's singing, he's telling his own story and that's very important," he said, adding that by listening to Cheung's songs, people could also go through his life journey. "Be it at the Coliseum or a small venue, he was always a storyteller."
Kwan, an up-and-coming music producer and vocalist, agreed with Chu about the power of Cheung's lines.
"The word choices may be considered old-fashioned today, but I find them elegant and warm," the 30-year-old shared. "His charisma comes from his confidence ... he had the ability to make the performance beautiful."
Golden era of tomorrow: West Kowloon's PopFest brings together over 200 Hong Kong artists
According to Chu, the music of the concert will "stick to the spirit of the original" so the audience can relive Cheung's style – or experience it live for the first time.
"Classics are classics. There is no need to beautify them since they are already something beautiful," he noted.
Vidal revealed that she would attempt singing "Passion" in Cheung's original key to emulate his masculine energy: "I'm curious how my female voice can deliver it."
Kwan shared there was pressure to evoke the audience's nostalgia, but added he would try to "keep my personal character and give it my best".
The group will also incorporate carefully curated instrumental music into their performance of Cheung's art.
"We will be using string instruments and have someone play the resonator guitar – an uncommon instrument – to perform the studio version live, allowing for a more personal touch," Chu said.
In regards to how they selected the songs for the concert, the group said they focused on exploring the artist's different identities through his work.
"He has different facets – an artist, a film actor, a composer. So many times he would challenge gender expression [norms]," Chu noted.
Hong Kong singer Zelos Wong on how coming out has helped him grieve, grow
Even the title of the concert is a direct reference to Cheung's status as a queer icon.
"He used that song to reveal his sexual orientation as a gay man," Chu explained. "Picking this title means that we're dealing with his identity directly ... It's a very personal tribute to his identity as an artist and a musician."
Reflecting on Cheung's global impact, the trio believes artistic integrity is key to reaching new audiences.
Chu noted: "Bringing Hong Kong culture to the world requires us to be faithful to our work ... similar to Leslie – he was being himself."
If you are having suicidal thoughts, or you know someone who is, help is available. Dial 2896-0000 for The Samaritans or 2382-0000 for Suicide Prevention Services.
Sign up for the YP Teachers Newsletter
Get updates for teachers sent directly to your inbox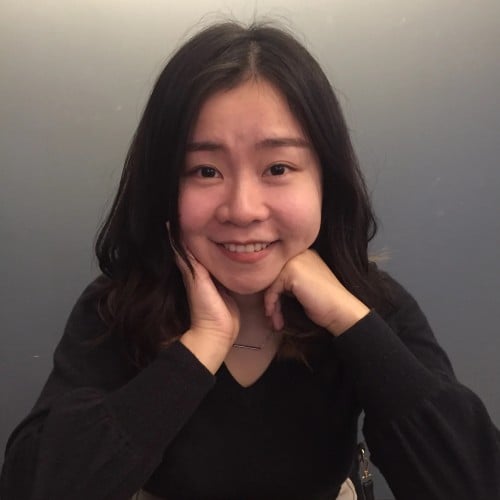 Kelly is a journalist from Hong Kong. She joined the Post in 2018, where she writes about Hong Kong's arts and culture, social welfare and the environment. She has a master's degree in Journalism from the University of Hong Kong.
Sign up for YP Weekly
Get updates sent directly to your inbox