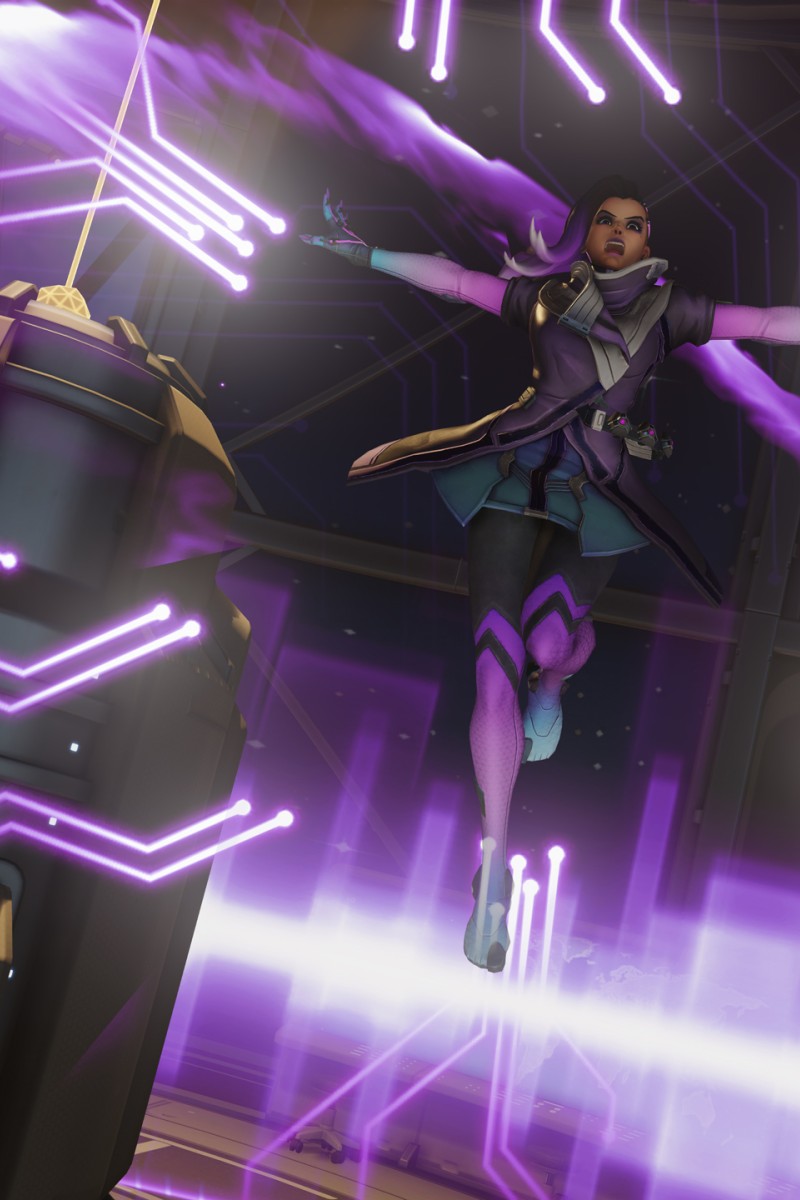 'Overwatch' World Cup 2018: HK team member YiWind chats about life as a professional e-sports athlete
Hong Kong will play in the group stage against Russia, Finland, Chinese Taipei, and South Korea next week in Incheon
By YP cadet Finian Jupp
|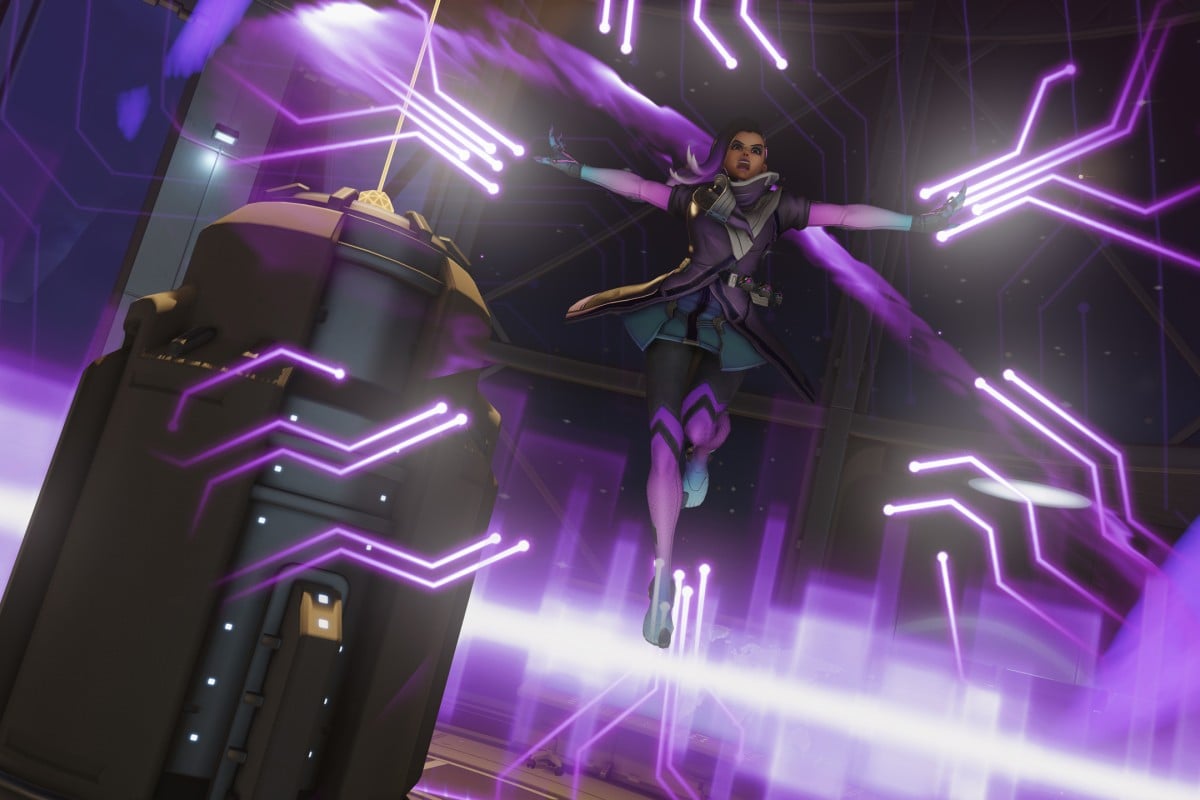 Overwatch is a team-based multiplater first-person shooter.
While one World Cup engulfed the world this summer on TV, another sails calmer, digital seas. This year will see the third time a world cup has been held for team-based multiplayer first-person shooter video game Overwatch, which is a relatively new addition to competitive e-sports. Still, the game's reputation has already surpassed its traditionally niche community, with its characters even making an appearance in Steven Spielberg film Ready Player One. The group stage qualifier of Overwatch World Cup 2018 starts this month, and matches will take place in various locations around the world. The final will be held in November in Anaheim in the US.
Unlike our city's luck in getting into the Fifa World Cup, Hong Kong stands a chance of winning this one, and will be competing in the qualifier in Incheon in South Korea. The team is young, well-trained, and excited to compete abroad – many of them for the first time. Young Post spoke to YiWind, a student and one of the members of the Hong Kong team, about his thoughts going into the competition and his journey to becoming a professional gamer.
Here are the 'League of Legends', 'Clash Royale' and 'Fifa 18' winners from the Razer-sponsored E-sports Competition
"I'm feeling a bit of pressure," he admits. "It's the first time that I get to represent Hong Kong and go to Korea to participate in a contest as large as this. But, at the same time, I am also very excited." Hong Kong is in the same qualifying group as South Korea, whose entire roster is made up of professional players in the Overwatch League. When asked who he was most nervous to play against, he said: "I think it should be Team Korea".
YiWind's foray into gaming started the same way that it does for most other people. "When I was little, one of my family members gave me a PSP [PlayStation Portable] to play, and that was when I started gaming." Replace the PSP with a Nintendo DS, the Xbox 360, or any other console from the past decade, and this story is a familiar one to many.
YiWind has been gaming for around 10 years, but only realised in the last two that he was skilled enough to go professional with his hobby after he started achieving high scores in the games he was playing. The teenager also said that he thought other gaming enthusiasts should, if they think they are good enough, try their own hand at going professional.
"I would recommend [being a pro player] if the gamer really has that ability. Hong Kong only has a few pro-competitive gamers, so if more people get on board, this industry can really grow and prosper."
Still, he adds, being a professional gamer is not all fun and, well, games.
"[Pro] players put in a huge amount of effort," YiWind says. "Some practise for more than 10 hours a day, and they watch competition recordings every night before they go to bed."
'Octopath Traveler' JRPG for the Nintendo Switch is a welcome throwback to the classic days of 16-bit Final Fantasy [Review]
Gaming is a unique sport in that it is mainly the mind, rather than the body, which suffers from fatigue, meaning players can train for much longer periods of time than a football player or dancer can.
Still, it's clear YiWind has to work hard at both his time management – "After I get home every day, I will start practising and I will continue … until I go to sleep" – and his motivation. "There are times when I feel great pressure, or have tough times during training, but I remind myself that it would be a pity to give up after having already put in so much time and effort. And then I get my mojo back and practise hard."
Both YiWind and Nicholas Chan, co-founder of gamers' networking company Game On Hong Kong, agree that if the Hong Kong gaming scene is to grow, the government needs to be willing to lend it a hand.
Free multi-platform game 'The Awesome Adventures of Captain Spirit' is a priceless stroll down memory lane [Review]
"I think the government should take an active role in promoting and holding large-scale events so that the public, especially people from older generations, can accept that this is a real occupation," says YiWind. South Korea, the host of the qualifier the teen will attend, is much more supportive of competitive gaming, and promotes it on TV like it would for any other sport. But Chan, who regularly works alongside the Hong Kong government, says he has seen improvements in how the 852 treats the industry. "Government support and funding is increasing," he says.
"[There is] greater recognition of e-sports and the gaming industry as a whole, and specific programmes are focused on helping the gaming industry through funding and mentorship."
As for YiWind? Right now, his goal is to make a good impression in Incheon, and return to Hong Kong victorious.
Edited by Charlotte Ames-Ettridge
Sign up for the YP Teachers Newsletter
Get updates for teachers sent directly to your inbox
Sign up for YP Weekly
Get updates sent directly to your inbox