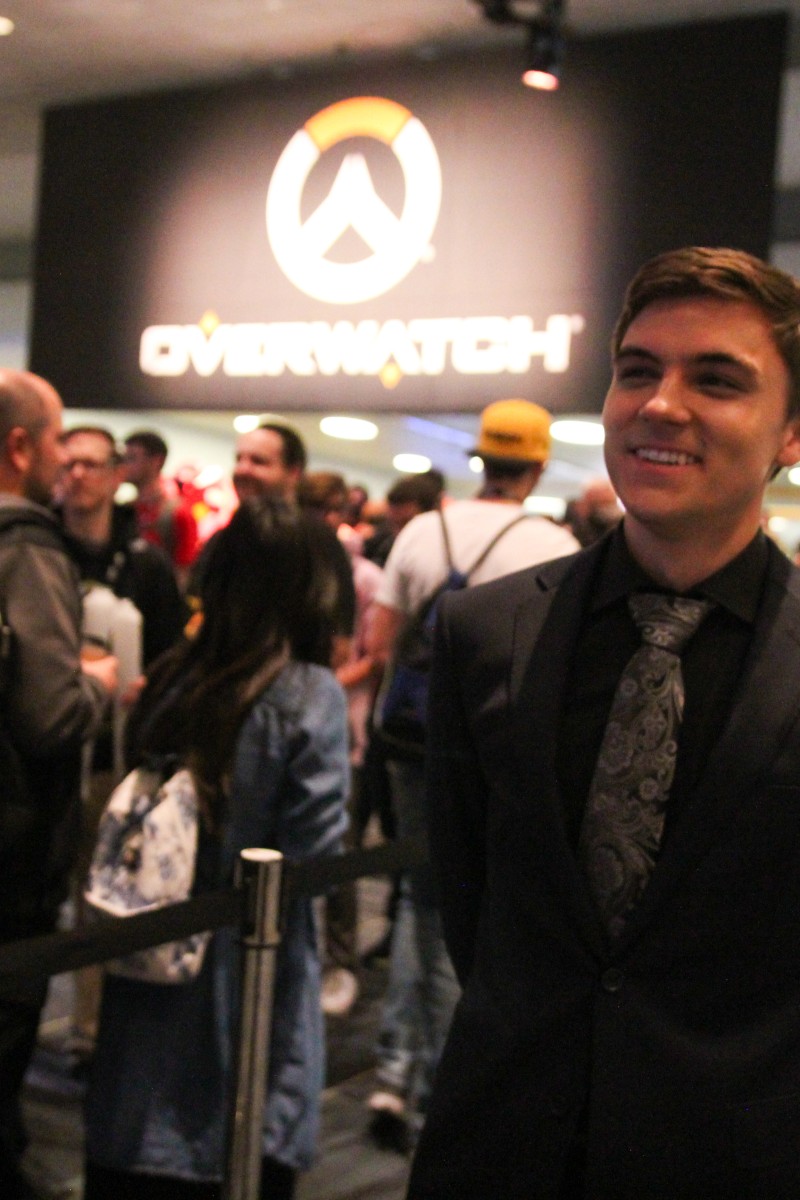 'League of Legends' and 'Overwatch' pro e-sports athletes talk about the harsh realities of playing video games for a living
Long hours of training, sometimes overzealous fans and short career spans are some of the things that go with the territory of pro e-sports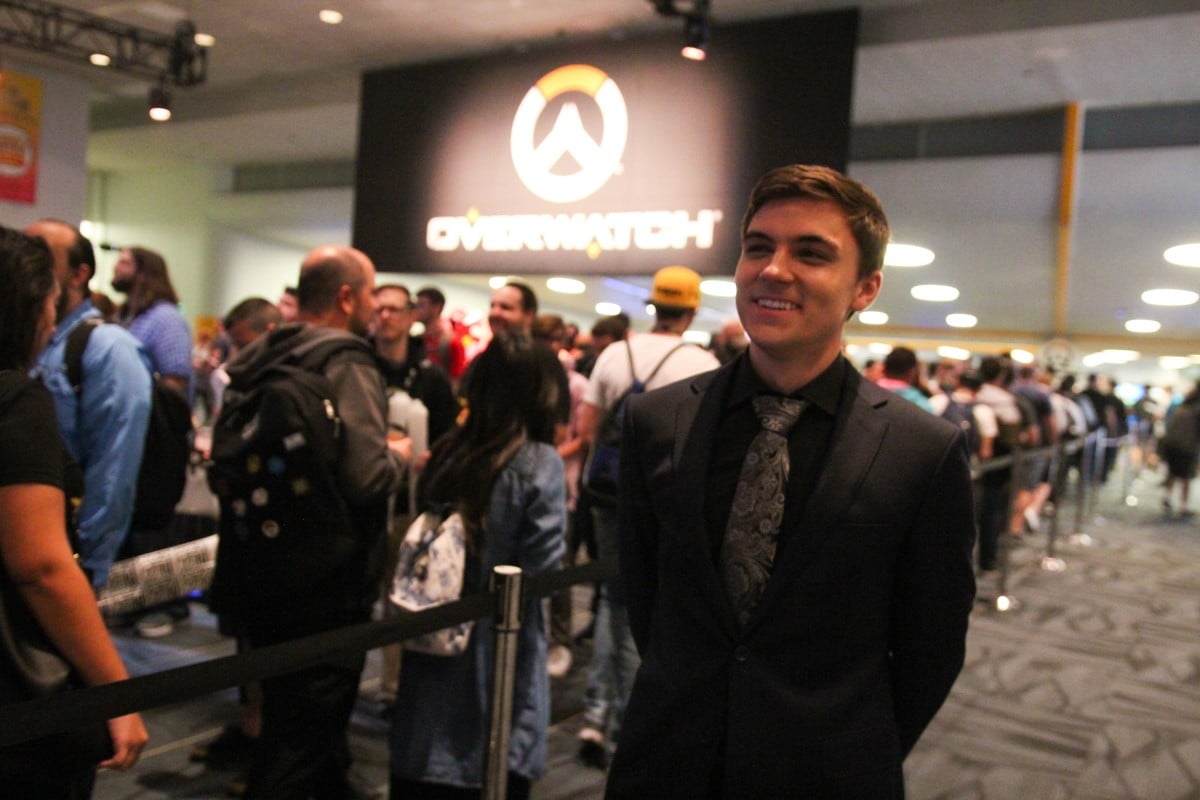 Pro 'Overwatch' player Jake Lyon waits outside a gaming arena to greet eager fans.
Lucas Tao Kilmer Larsen remembers fantasising about how awesome his life would be if he could become a professional video game player.
"It's going to be my dream job and I'm going to enjoy my life so much more," the 21-year-old recalled thinking when he was a 15-year-old teen growing up in Denmark.
The reality, he has learned, is quite different.
As e-sports makes it way into the mainstream, game publishers, teams, and players are having to learn as they go along. The challenges they now find themselves facing are the kind that only top-tier athletes and celebrities typically have to worry about: long hours, short shelf life, and public attention.
Overwatch World Cup 2018: HK team member YiWind chats about life as a professional e-sports athlete
"It's definitely my dream job. But over time, it's become more and more a of a job ... it isn't as fun anymore, I see it more as a job now," said Larsen, better known on the League of Legends circuit as "Santorin". He spends 14 hours a day practising, and only sees his friends "once a year, for five to eight hours".
Though while he and other gamers say their early visions of a career in gaming are very different to the reality, they have embraced many elements of their current life. For Larsen, getting to travel the globe, attaining his goal to become one of the best players in the world, and being recognised as such by fans, has been "pretty awesome".
E-sports is full of these kinds of conflicts. Adoring fans come with security concerns for players. Lucrative contracts come with long hours and pressure to develop a personal brand. On top of that, most careers only span a couple of years.
For pro players, having a healthy work-life balance is extremely difficult. Larsen's 14-hour days are pretty much the norm.
League of Legends Championship Series (LCS) players like Larsen practise for more than 12 hours per day, usually with one day off per week. Players also have other obligations: most e-sports contracts require players to stream around
30 hours of gameplay each month.
"I just thought I'd get to play video games for a living pretty much," said Jason "WildTurtle" Tran, Larsen's teammate on US-based FlyQuest team. "I didn't really know how much effort and time you have to put in to compete at the highest level."
Top 10 League of Legends streamers to watch on Twitch
Still, there are perks to the job, including six-figure salaries and prize money for competitions that often ranges in the tens of millions.
"We are trying to compete at the highest level, so we are going to be putting in our time and research to get better at our craft," said Tran.
Due to the grass roots nature of the gaming culture, pro players have an obligation to maintain a close relationship with their fans. After pro matches, fans expect to be able to interact with their favourite players, much as they do online.
"A really big part of an LCS match is the interaction with the fans," said Vincent "Biofrost" Wang, 22, a player on Counter Logic Gaming's LCS squad.
While most of these interactions are positive for both players and fans, sometimes it can get uncomfortable. One player on the Overwatch League (OWL) reported receiving death threats online, something a female e-sports commentator said she receives on a "daily basis".
"Online it gets a little weird," said Jake Lyon, another player in the OWL. He said that a few younger fans feel as if they "are friends or something more". Some female fans have asked him out on dates – something many pro players have experienced.
Super Smash Bros Ultimate Day 1 gameplay: Is the villager from Animal Crossing too OP?
Players are encouraged to connect with fans because it helps to build their brands – which can outlast their careers as players. But this does raise safety concerns at live events.
"When players are walking onstage, nothing is stopping anyone from jumping on these players or touching them in anyway," said Kyle Souder, an assistant coach for Overwatch's Paris team. "The clock is ticking down. It's going to happen eventually."
Despite these fears, players said that getting to meet fans is mostly a positive experience.
"Sometimes I get recognised and it's really cool," said Wang.
Edited by Charlotte Ames-Ettridge
Sign up for the YP Teachers Newsletter
Get updates for teachers sent directly to your inbox
Sign up for YP Weekly
Get updates sent directly to your inbox