5 camera filter apps to give your photos that #throwback vintage 90s look
Add a retro flair to your Instagram feed with these great smartphone camera filter apps for Android or iOS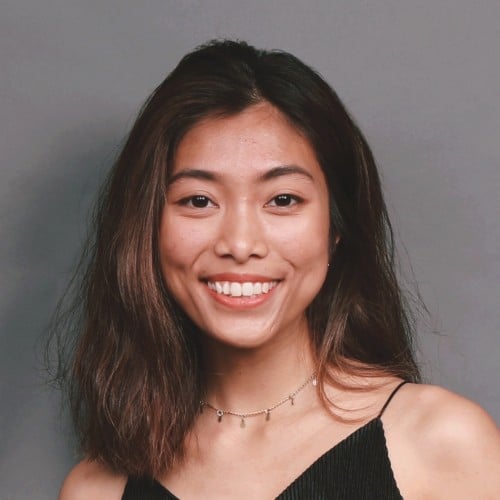 Joanne joined the Post in 2018. She majored in English Literature for her first degree and has a master's degree in Journalism.
'Young Post' mascot Dennis snapped in a relaxing moment with 'Kamon'.
It may be the year 2021, but it seems like people are having trouble letting go of the 90s. Nintendo games, TV shows like Friends, and even bum bags appear to have made a comeback, and so has retro film photography – though not quite in the way it used to be.
Nowadays, there are many smartphone apps available that allow you to take 90s vintage-style photos. You may not have the time to experiment with all of them, so we've narrowed it down to a list of five of the best that you need to try out.
This HK photographer gets candid about how collecting 170 cameras and his love of film photography helped him fight his depression
Kamon is one of the simplest retro camera apps you'll find. As soon as you open it, you'll encounter an interface that makes it look as if you are holding an actual film camera.
When you press the shutter button, the app will add a random light leak effect to your photo, which automatically gets exported to your phone's camera roll. The date the snap was taken will also be added to the lower corner of your photo, just like you would find with photos from those old compact film cameras.
You also won't know what the image looks like until you open your phone's camera roll. This feeling of mystery gives users a real feeling that they're using film photography and not digital. Sadly, Kamon is only available on the Apple App Store.
How to photograph neon signs in Hong Kong: 5 easy tips for photography beginners
Don't worry, Android users – Huji Cam is available on both the Apple App Store and Google Play. Like Kamon, Huji Cam also has an interface that mimics the look and feel of a film camera.
When you take a photo, it'll take a few seconds to "develop". Once it's done, you can find it in the in-app gallery, complete with a vintage filter, light leak, and date stamp.
Compared to Kamon, Huji Cam does come with a few more fun little features. One cool thing about it is that the phone camera display will not expand into a full screen until you move your eye close enough to the viewfinder. This really gives you the feeling that you're using a disposable camera.
7 photography tips for taking professional photos with your smartphone
Nomo offers multiple film cameras that users can choose to use, according to their preferences. Some of them need real money to buy in-app, but the two cameras that come free are pretty awesome.
One of them produces Polaroid-like photos. After taking a photo, you have to wait for the photo to develop. Shaking your phone, like you might with an actual Polaroid picture, helps speed up the process.
Nomo also has a double exposure function, meaning you can take two photos and overlap one on top of the other. This app is available on both the Apple App Store and Google Play.
Top 10 places in Hong Kong to take an insanely beautiful photo - #nofilterneeded!
This app comes with four styles of film for free. There are 20 other filters for users to purchase. The unique thing about this app is that there is a knob on the camera interface which users can turn and adjust the focus, via the screen.
One of the reviews on the App Store says, "I'm really surprised on how good it works, I recommend paying for the unlocked version to change the filters and upload pictures … I'm glad to finally have an app that will help me get that effect in pictures I always wanted." This app is currently only available on the Apple App Store.
Pen pal app founder on how technology has made us less connected and patient, and why we need to take things more Slowly
Afterlight 
– Photo Editor
Afterlight is a photo editing app that can be used to make your photos look like they came straight out of a 90s photo album.
There are 124 filters and multiple effects to choose from on Afterlight. You can even add the appearance of dust to a photo to make it look even more vintage, and place flares and light exposure streaks wherever you like. Afterlight can be downloaded for free on Android and iOS devices for free, with additional filters available for purchase. 
Edited by Nicole Moraleda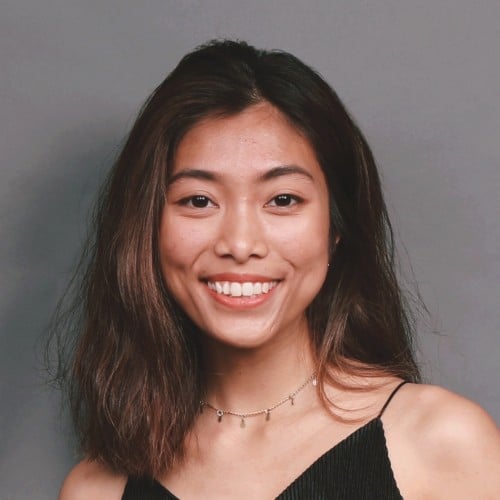 Joanne joined the Post in 2018. She majored in English Literature for her first degree and has a master's degree in Journalism.