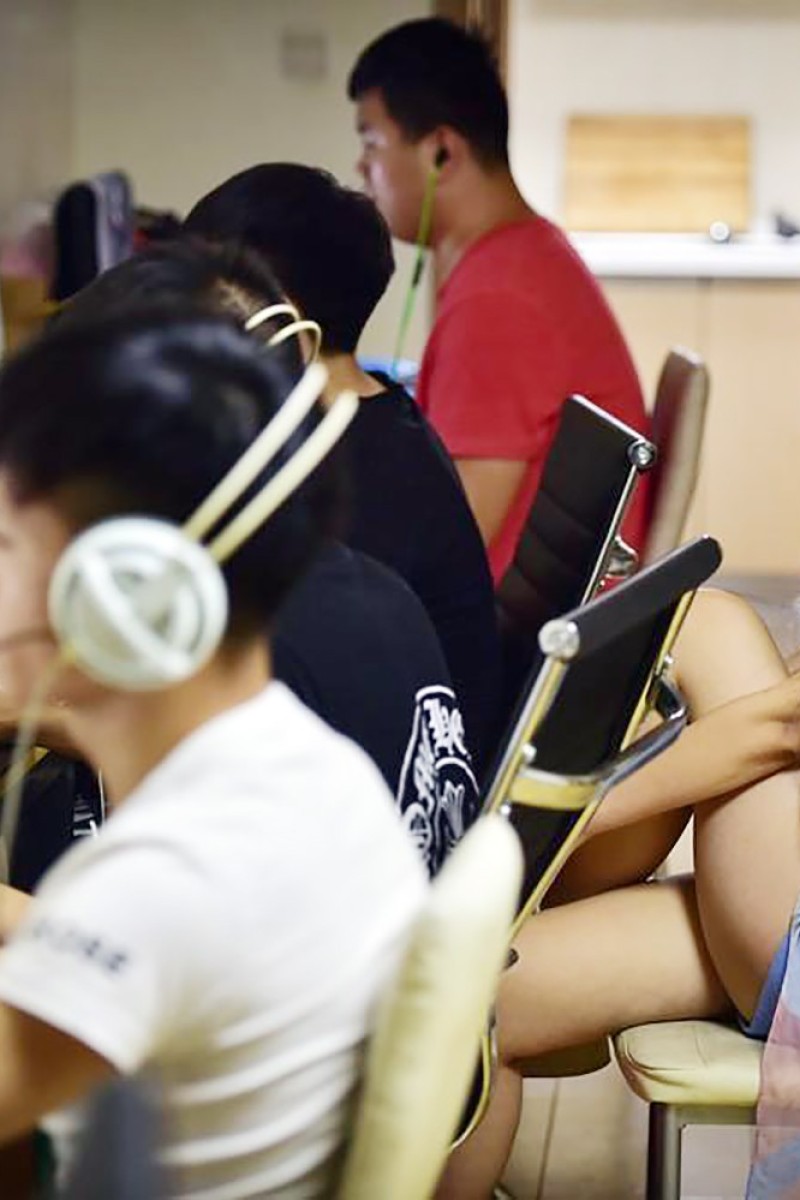 Meet China's e-sports warrior princess battling to put women back in the fight
At 22, Li Wei broke down the barriers of professional gaming to enter one of its biggest arenas, and that's when the war really started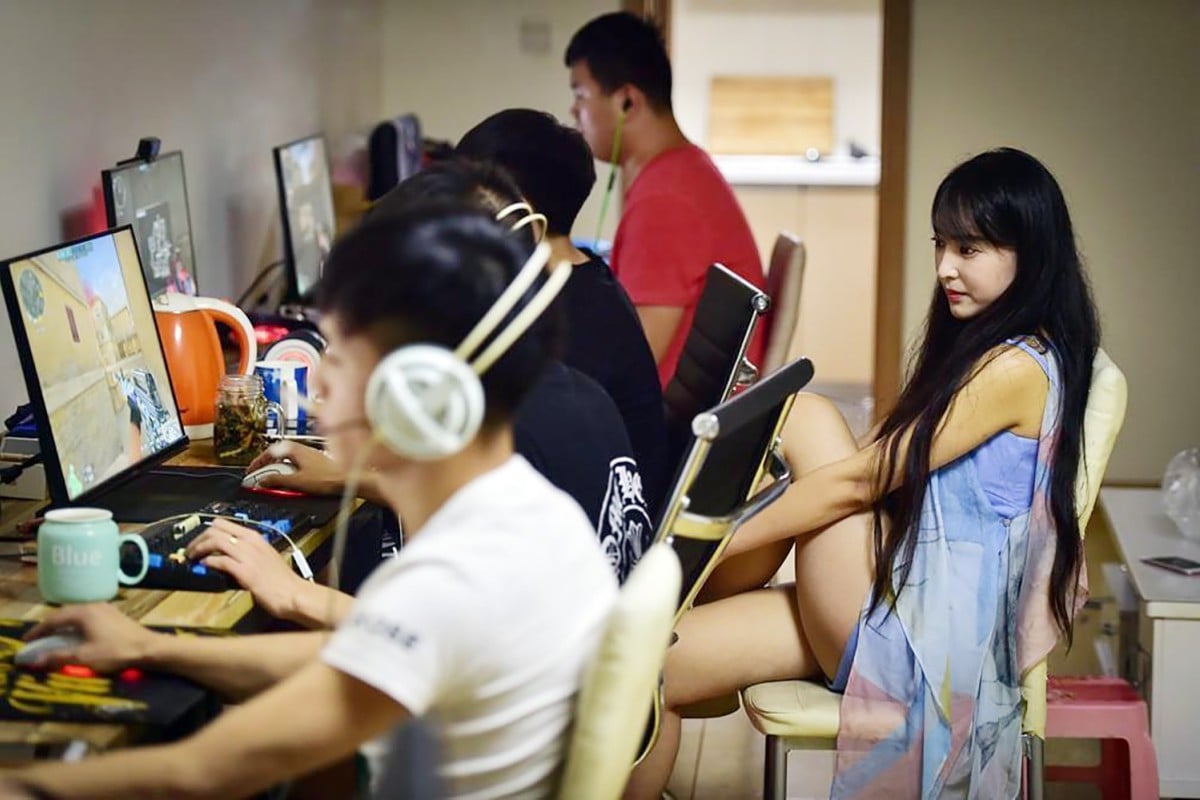 Li Wei, aka e-sports gamer and entrepreneur ViVi keeps an eye on one of her all-male teams.
When professional gamer Li Wei was selected to play for one of the Chinese teams at World Cyber Arena three years ago, she thought she had the world at her feet.
As the first woman ever to take part in the annual e-sports tournament, she knew was breaking fresh ground. But even with her place on the team secured, she still had to overcome enormous prejudice on the part of the event's organisers.
"Nobody will fight a woman," an official said of her plans to compete.
"But she's good," one of Li's teammates argued.
"She's good looking, you mean," the official fired back. "She'll turn this whole tournament into a joke."
The exchange of words in the organisers' office at the 2014 WCA event in Yinchuan, northwestern China's Gansu province, went on for some time, Li said. The memory of it still haunts her.
Despite the efforts of her teammates, all of whom were male, the officials seemed determined to keep the then 22-year-old out of the contest.
It was only when she pointed out that there was actually nothing in the rule book about women not being allowed to play that they folded.
After winning the argument, she went on to steal the show.
Competing in the CrossFire category, Li – or ViVi as she is known in the gaming world – and her Chinese crew faced off against a team from Japan.
With headphones cupped over her ears, and fingers poised over a mouse and keyboard, Li positioned her character at the "Gate", a strategic point on the battleground.
One of her Japanese adversaries also recognised the importance of the location and set out to wrest it from Li's grasp.
Seven times he approached the Gate, and seven times Li dispatched him with a deadly strafe from her AK47.
Her shooting prowess was enough to secure a victory for the Chinese team, and while they were defeated in subsequent rounds, Li knew she had passed a milestone.
One of her most vivid memories was of the Japanese player, whom she'd so mercilessly outgunned, coming over to shake her hand at the end of the match.
"He wanted to be a friend," she told the Post.
In such a testosterone-fuelled environment, Li was delighted to have been so readily accepted by a male competitor.
Despite the pride she felt that day, Li said that, sadly, there were few other occasions in the years that followed when she felt accepted on the professional circuit.
"I competed in several other tournaments after the WCA, but I always felt there was a bias against women," she said, adding that she was often the only woman in the tournament.
In the end, it was simply too much and she decided to leave the arena.
Li is not the only professional player to complain of gender bias.
In an interview with the BBC last year, five-time world champion Counter-Strike player Stephanie Harvey said that despite her success she remains a target for abuse.
"The way I get harassed is about what they would do to my body, about why I don't deserve to be there because I use my sexuality – it's all extremely graphic," the Canadian said.
Another of China's top women gamers, Tang "Eloise" Haiyun, said she'd also experienced unfair criticism because of her gender.
"As a woman, my gaming skills are never the focus of people's attention. To them, hating a female player is much easier than hating a male player," she was quoted as saying in an article on Games.sina.com.cn.
Despite leaving the professional circuit, Li said she has never lost her love of gaming and in recent years has been working hard to establish herself as an owner and manager.
The result is a stable of teams featuring both men and women playing under the ViVi name. These compete in head-to-head games on live streaming platforms where their skills can be seen by thousands of people across China. The men's teams also take part in professional tournaments.
Li said she used the money she won on the professional circuit, as well as contributions from family and friends, to finance the operation.
The teams comprise about a dozen men and about twice as many women, she said.
"Having a few skillful women players is not enough," she said. "We will not be ignored if we come in numbers."
While the live streaming format is popular, it lacks the financial support of the established professional circuit, though Li said she is working hard to attract investors.
In the meantime, several of her top players are making good money from a form of fan sponsorship, she said.
"A lot of the best players are young and attractive, so they quickly build up a large fan base," Li said.
Just as in the world of live streaming shows in China, large numbers of followers equates to lots of gifts, monetary and otherwise, she said.
"The players with the most supporters can make tens of thousands yuan a month," she said.
How Li's exhibition format fares in the long term remains to be seen, but she is not alone in seeing the need for change.
Tang Hua, director of e-sports at China's General Administration of Sport, said the country has no shortage of talented sportswomen.
"They have shown a lot of potential in recent events, such as at the China e-sports Carnival," he said.
But for there remains a problem with social acceptance, he added.
"In the future we may borrow from our experience in other sports, such as table tennis, and organise women-only events. More female attention and participation will benefit the development of e-sports," Tang said.
Not everyone has a positive view of women in e-sports, however. A lecturer at WCA International eSports College in Nanjing, who asked not to be named, described them as "emotional" and "unable to stay calm in adversity".
"They don't understand the spirit of gaming," the person said.
When asked about ViVi's skill as a player, he replied: "She's good and works very hard ... to increase women's profile in e-sports."
But, he added, the scarcity of women in e-sports tournaments was not because of a gender bias, but "their inferior performance".
"If they play well, welcome. But there are so many of them out there playing with their looks, not skill. That's why we hate to meet them in the arena," he said.
Sign up for the YP Teachers Newsletter
Get updates for teachers sent directly to your inbox
Sign up for YP Weekly
Get updates sent directly to your inbox