The dress that broke the Internet
White and gold or blue and black? A Tumblr user asked a question for which an answer seems impossible.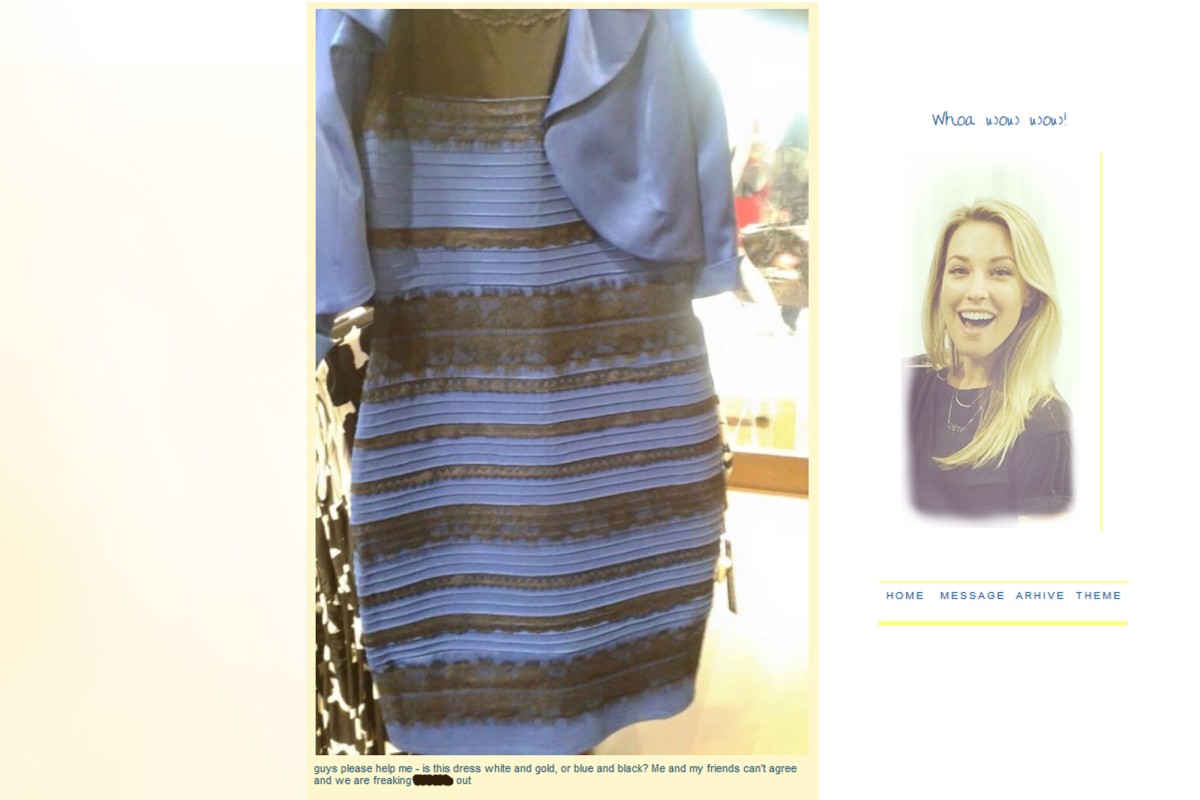 Caption reads: "guys please help me - is this dress white and gold, or blue and black? Me and my friends can't agree and we are freaking ... out"
Tumblr user swiked uploaded an image of a dress and asked the Internet what colour the dress is: white and gold or blue and black.
The Internet cannot decide. Not only can it not decide, it has been split into two camps, and both as fervent as the other.
Even celebrities are getting involved:
Multiple hashtags have gone viral on Twitter, including #dressgate and #TheDress. And not only are people debating the colour, they are getting creative:
Some are even looking for an artistic logic to explain why the two sets of colours are appearing, and it seems to have to do with lighting and white balance:
Even the Young Post team can't agree! This is our actual Skype conversation:
Karly Cox: ok #dressgate - who's #teamblackandblue and who's #teamwhiteandgold?
Heidi Yeung: I'm just catching up
Heidi Yeung: what the huh?
Karly Cox: it's INSANE
Susan Ramsay: I'm team #bb
Cherry Chong: white
Heidi Yeung: red
Karly Cox: #shutupheidi
Young Wang: hot pink
Sam Gusway: ummmmm what would you call the color of the screen beside the dress?
Sam Gusway: and is that the same as the dress itself?
Karly Cox: white
Heidi Yeung: red and hot pink
Lucy Christie: white and gold
Karly Cox: this is FASCINATING
Susan Ramsay: llama
Karly Cox: I am FASCINATED by this, seriously
Leon L: Black and blue
Heidi Yeung: IT'S A BUTT UGLY DRESS
Karly Cox: but... there's a difference between what it IS, and what is in the photo
Karly Cox: in the original pic, I see black and blue
Ariel Conant: I think it's screens. on my screen all I see is white and gold, but on Heidi's screen just now it was clearly blue and black