Nintendo Labo Toycon 01 Variety Kit turns your Switch console into a piano so you can release your inner Mozart
If you're patient, and up for a laugh, the kit of cardboard cut-outs offers an alternative spin on gaming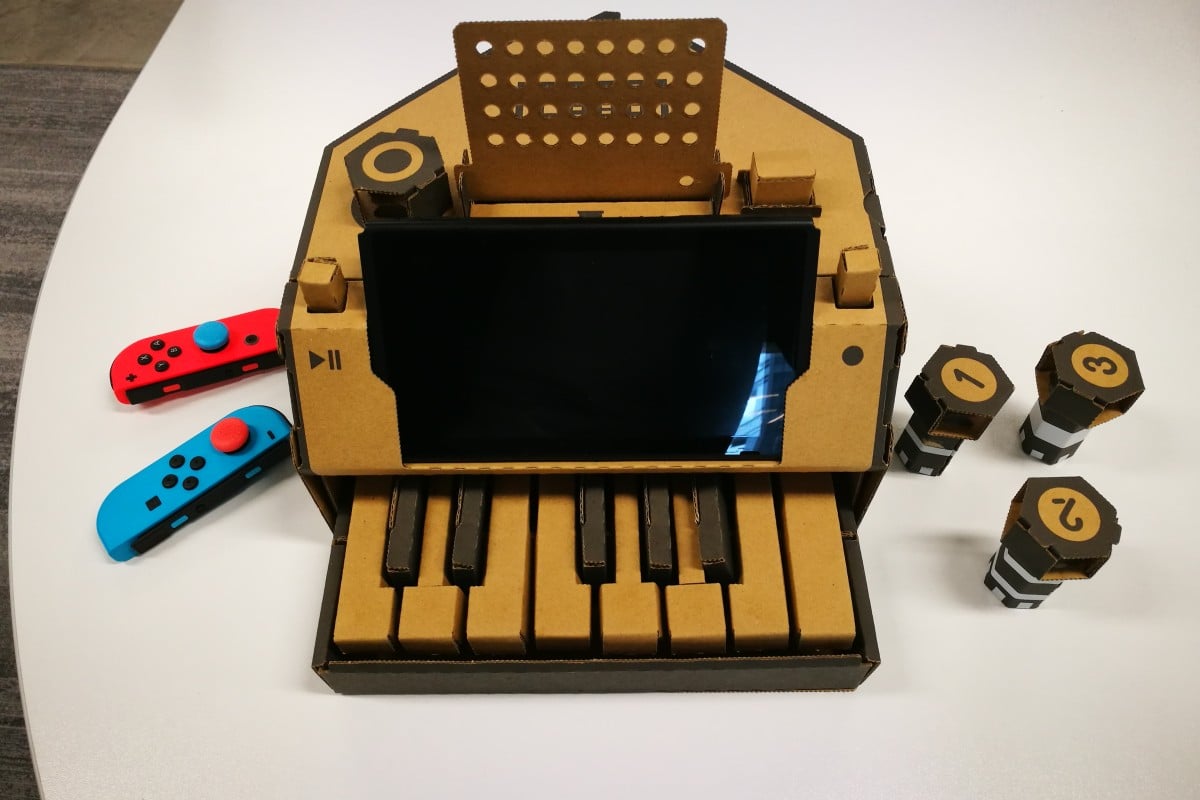 This won't help you become the new Mozart, but it's loads of fun
Nintendo is known for its innovative ideas when it comes to gaming, and their new Nintendo Labo Kits are certainly unique.
Labo is interesting new way to interact and play with your Nintendo Switch device, a range of cardboard foldable kits that you build. With the kits, you can build a remote-controlled car, an interactive pet house, and even the handlebars of a motorbike, which then interacts with the Switch to play games.
The Toy-Con Piano is part of the Toycon 01 Variety Kit, and means you can play, record and create your own tunes on the console.
The Toy-Con Piano comes with a small keyboard, and several dials which you can insert to add and create music. There is also a holder for the Switch on top of the keyboard.
Building the piano is not difficult thanks to the 3D instructions you watch on the Switch itself. It doesn't take a lot of skill, but you need a lot of patience, as folding and putting together each key was time-consuming. No matter how careful you are, it's very difficult to get the piano keys to fit as perfectly as the pictures on the box. 
The cardboard is durable, although you need to be careful because the kit doesn't come with spare parts! The keys were sturdy and responsive, making it easy to play.
The piano may look simple, but experts might actually be able to get a lot out of the device. The several dials and knobs allow you to customise the sound, record your own complex pieces, and even control a performance using the remaining controller as a baton. Even if you're not an expert, you'll find the piano and its accompanying game intuitive, easy to use and fun to play.
But before you get too excited, you really have to consider the price. We paid HK$1,200 for this Variety Kit, which included five different sets, pretty pricey for what is essentially just some cardboard. We expect the official retail price will land somewhere between HK$600-800.
Overall, the Nintendo Labo Toy-Con Piano is an exciting new accessory for existing owners of the Switch, and building and playing it is an enjoyable experience. However, because the piano only really serves one purpose, you might get bored of it pretty quickly. At this price, it's not worth buying a Switch (which costs around HK$2,300) just to play with the Labo accessories. But if you already own a Switch and can afford it, the Labo kits are a new way to while away a weekend or two.
Sign up the YP Teachers Newsletter
Get updates for teachers direct to your inbox
Subscribe to YP Weekly
Get updates direct to your inbox