'Ori and the Will of the Wisps' review: Taking a page from 'Zelda' with open-world elements
Sequel to 2015's wonderful 'Ori and the Blind Forest' improves on combat elements

Xbox and PC exclusive also gives players more choice in how they progress through the different areas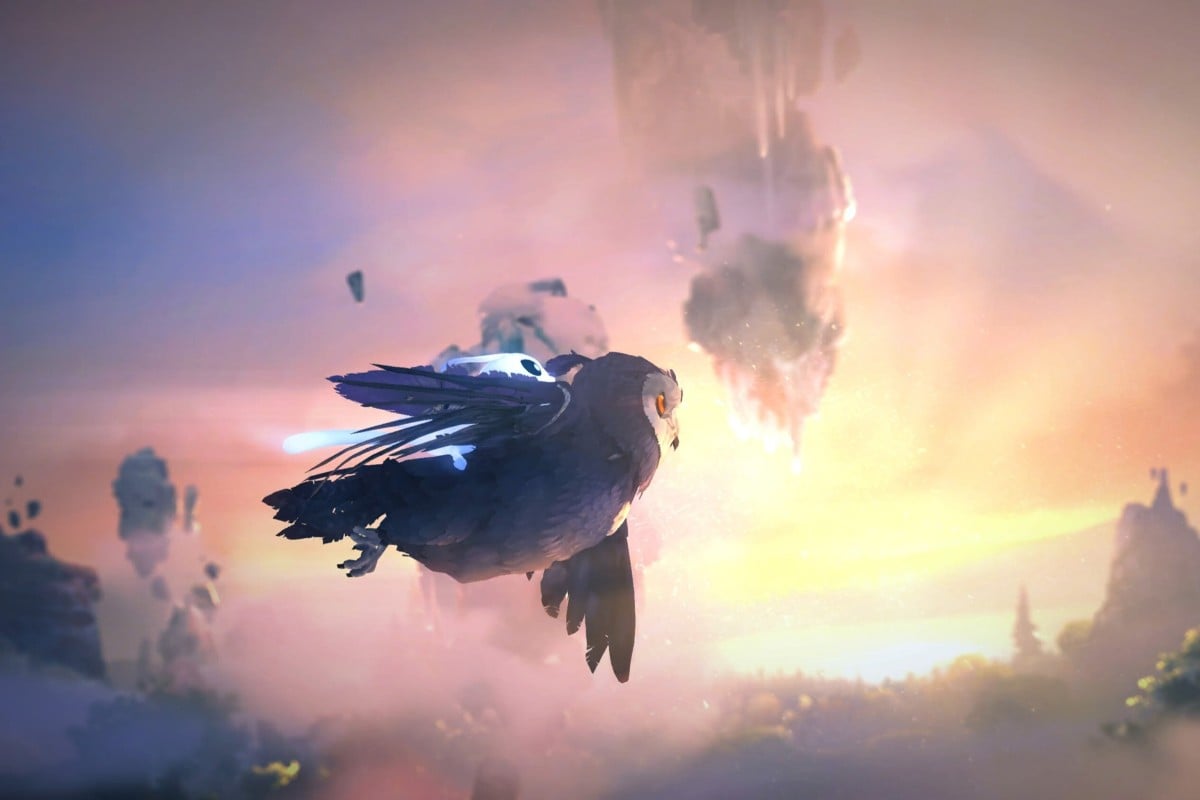 Ori and Ku take flight early on in 'Ori and the Will of Wisps'.
One of the hardest parts of making a sequel is to not repeat yourself. If a follow-up is too similar to the original, fans will ask, "Why wasn't this an expansion pack?" Gamers are a tough crowd to please.
What separates a good sequel from a poor one is the approach the developers take. Sure, they need to fix the original's flaws, but at the same time, they have to come up with a new angle. A sequel must balance the familiar with the new, and Ori and the Will of the Wisps does that adeptly.
The follow-up carries over the fine-tuned platforming of 2015's Ori and the Blind Forest and expands on it by improving the combat and adding depth to the characters. Although Will of the Wisps appears to be a Metroidvania-type game, Moon Studios have modelled the sequel after a different game altogether – The Legend of Zelda.
Will of the Wisps begins almost immediately after the end of Blind Forest with the birth of an owlet named Ku. Ori, Naru and Gumo take care of the owlet and try to raise it, but Ku is saddened by her inability to fly. Ori fixes that with a gift of a feather from Ku's late mother, Kuro. With the keepsake tied to its wing, the two set off and explore the world outside Nibel, but a storm hits and the two end up separated.
That kicks off the first act, which focuses on Ori reuniting with Ku, and that sets up the basics of Will of the Wisps. Players will notice an emphasis on combat as Ori uses a spirit sword to slash at foes and a bow and arrow to target them from a distance. Players can sub in other weapons and abilities depending on their playing style and that gives each play-through a different feel.
The game opens up in the second act, and players are free to venture through five themed areas with the goal of finding the wisps of Niwen. Players can explore the Luma Pools, Midnight Burroughs, Mouldwood Depths, Windswept Wastes and Baur's Reach. Each zone holds a special ability or introduces a new type of obstacle.
Moon Studios does an excellent job of scaling the challenges in each themed dungeon. Despite the variability involved, players will find that the progression of challenges is manageable. Will of the Wisps is a near-pitch-perfect sequel that delivers everything fans and newcomers could want.
Sign up for the YP Teachers Newsletter
Get updates for teachers sent directly to your inbox
Sign up for YP Weekly
Get updates sent directly to your inbox