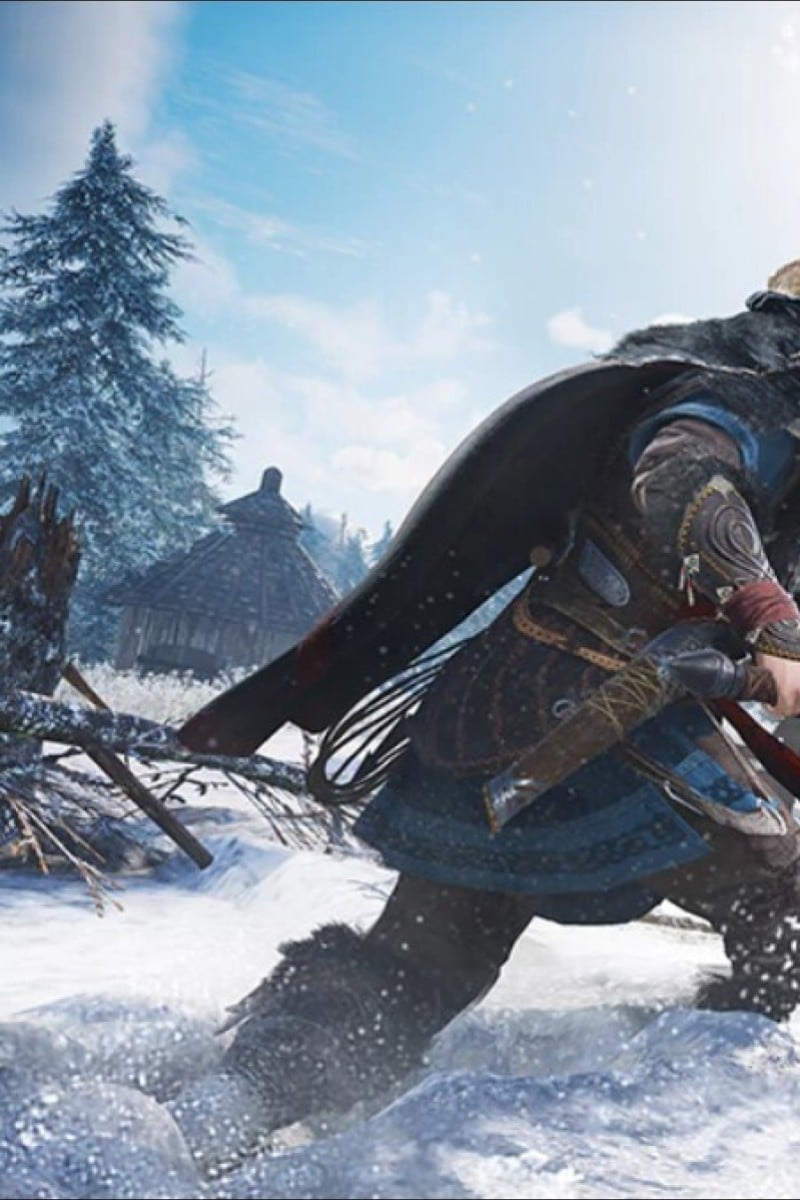 PS5 and Xbox Series X launch games: 'Fortnite', 'Halo: Infinite' and others confirmed
These huge franchises are coming to the Sony PlayStation 5 and next-gen Microsoft Xbox on launch day

Video game fans will be happy to see 'Assassin's Creed: Valhalla' and 'Madden' will be playable on day one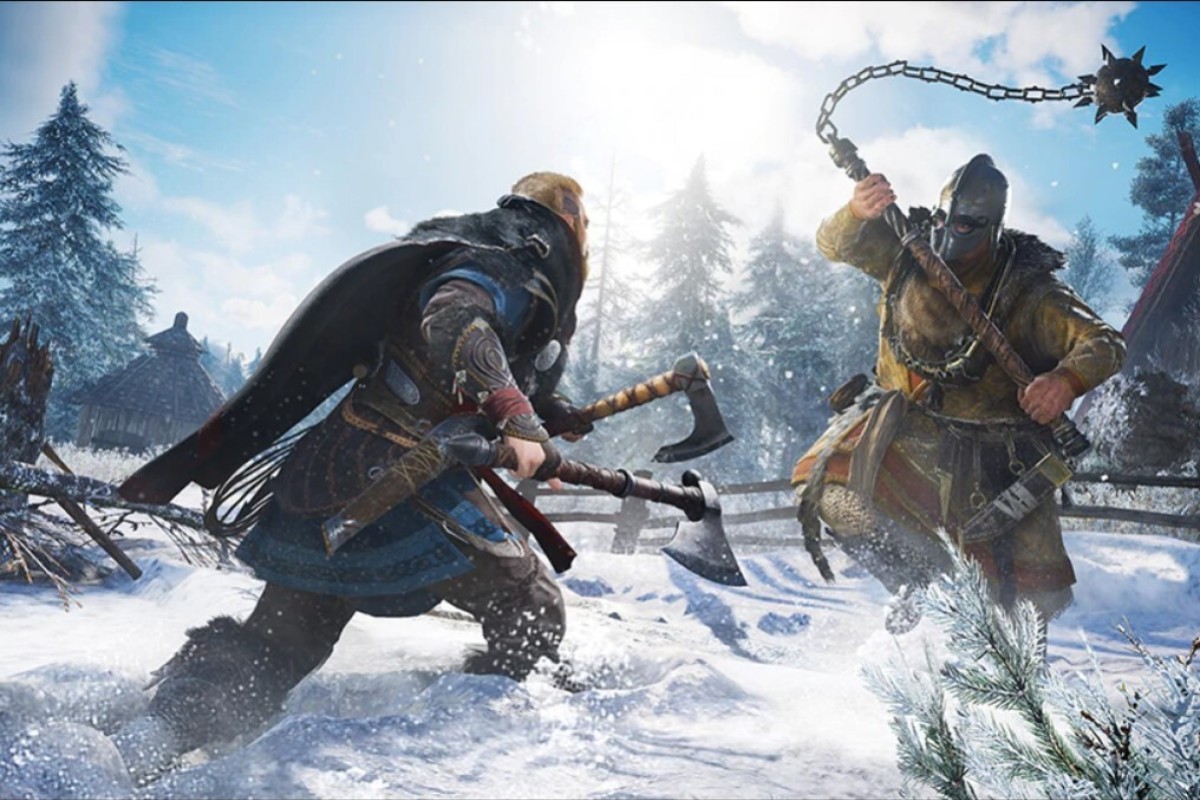 Assassin's Creed: Valhalla screenshot
Both the PlayStation 5 and Xbox Series X are coming to a home near you this holiday season, although neither have concrete launch dates as of yet. However, we do have a some good news: here are seven confirmed launch titles for the next-generation of console gaming.
Here's what we know so far:
1. Assassin's Creed Valhalla
The next major Assassin's Creed game arrives this holiday as a launch title for Sony and Microsoft's next-generation game consoles, the PlayStation 5 and Xbox Series X.
Assassin's Creed: Valhalla, as it's known, is the first game in the series to feature Vikings. It's set in Norway and England in the 8th century, and has players controlling a new protagonist.
Though Assassin's Creed Valhalla is headed to next-gen, the game will also launch on Xbox One, PlayStation 4, PC, and Google Stadia at some point this holiday season.
The legendary Halo franchise helped make Microsoft's Xbox a household name in 2001. In 2020, the next game in the series – Halo Infinite – will help launch the next-generation Xbox.
The game stars the usual super-soldier hero, Master Chief, and his friendly artificial-intelligence helper, Cortana, and it appears to take place on a new halo ring.
PlayStation 5: What we know so far about Sony's next-gen video game console
Fortnite is coming to PlayStation 5 and Xbox Series X at launch, Epic Games said on May 13.
Moreover, the game will be enhanced to "take full advantage" of the increased horsepower available on the next-gen PlayStation and Xbox. Broadly speaking: Fortnite will get "performance and visuals" upgrades on next-gen.
You'll still be able to play with friends on other platforms – so-called "cross-platform" multiplayer – who don't have next-gen consoles. Also, anything you've purchased or unlocked from playing the game will move forward with you.
4. NBA 2K21 (and every other major annual sports franchise)
Yes, as always, you can fully expect the 2020 iteration of every major annual sports franchise to arrive on the PlayStation 5 and Xbox Series X.
NBA 2K21 is prime among them, and the next major game in the franchise is headed to the PlayStation 5 and Xbox Series X this holiday. Another unsurprising fact: This year's game is named NBA 2K21.
Streets of Rage 4 review: The perfect modern beat 'em up for Switch, PS4 and Xbox
5. This year's Call of Duty game
Like Madden in August and FIFA in September, such is the Call of Duty franchise to annualised holiday launches. It is very likely that a new Call of Duty game will arrive this holiday season as well, just as they have for the last 10-plus years, and it's equally likely that it'll be available for the launch of the PlayStation 5 and Xbox Series X.
'Call of Duty: Warzone' is Activision's take on the battle royale formula.
It wouldn't be a next-generation console launch without a flashy new racing game to showcase the kind of graphical prowess Microsoft and Sony are touting. Dirt 5 is just that – a visual demonstration of what the Xbox Series X and PlayStation 5 can do.
Though Microsoft is likely to produce its own racing entry from the Forza series, and Sony is likely to produce its own racing entry from the Gran Turismo series, Dirt 5 will be available at launch on both new consoles.
As the name implies, Dirt 5 is the latest entry in a racing series that's tied to the world of rallycross. Though there are other types of racing in the Dirt games, you're certain to do some mud-splattered rally racing along the way.
For fans of the long-running Yakuza series, it'll be a shock to hear that the Western release of the next entry is headed to the Xbox Series X as a next-gen exclusive at launch – the game has yet to be announced as coming to the PlayStation 5. That's particularly surprising given the Yakuza series' long association with Sony's PlayStation.
That said, the new game is a departure from the main series – it features a new main character, and is like a traditional Japanese roleplaying game – so perhaps this is the perfect moment for a precedent-breaking change in platform.
Yakuza: Like a Dragon was released on current generations in Japanese earlier this year.
Sign up for the YP Teachers Newsletter
Get updates for teachers sent directly to your inbox
Sign up for YP Weekly
Get updates sent directly to your inbox